jamesnixon.com

2013 - 2014 On Tour Pics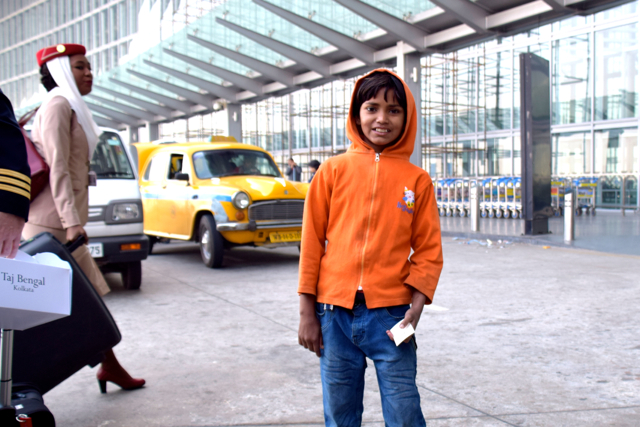 The End.

After a relationship that has lasted since 2006 - eight years - it's not possible to get through to Noki that we won't see each other again. Along with my secret contribution and a very generous Christmas present from First Officer Thani Harizat, I palmed him my business card. One day, he might look back at it, and a happy memory may spark in his sing-song brain.
( ... for his story scroll down )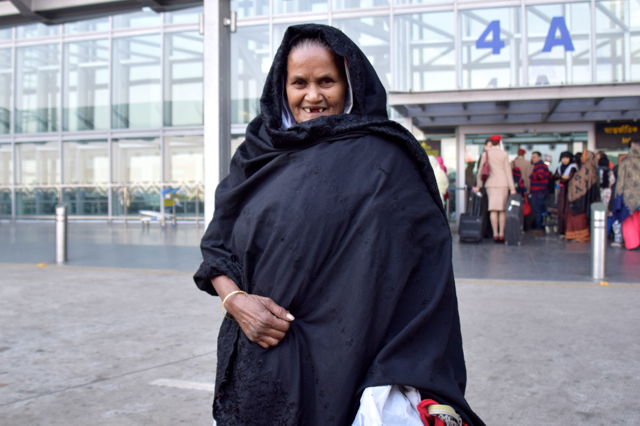 Noki's Grandmother.
No matter how hard life's battles, she must be proud of helping raise such a happy, polite kid.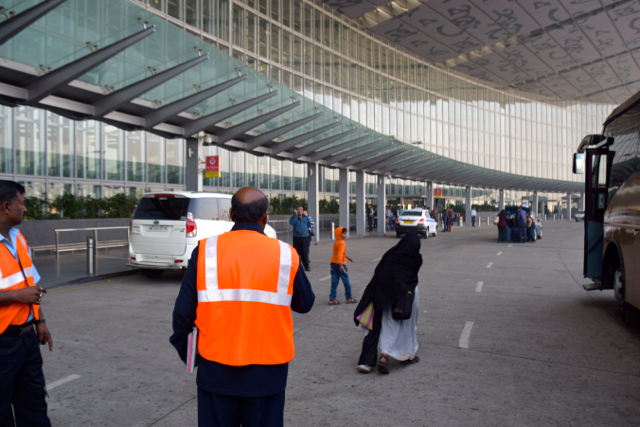 The Inevitable.
It doesn't take long to be reminded that you're the wrong caste in India.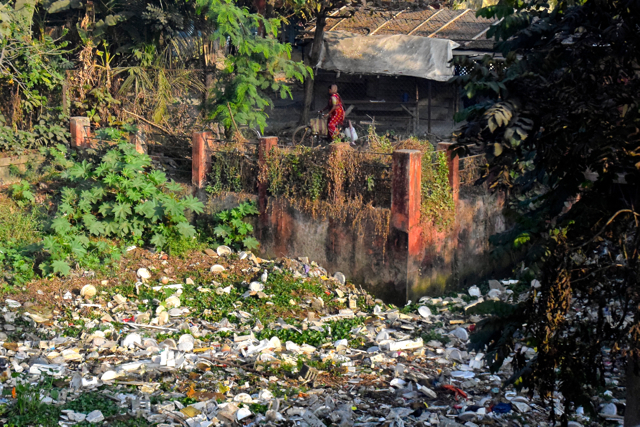 Incredible Rubbish.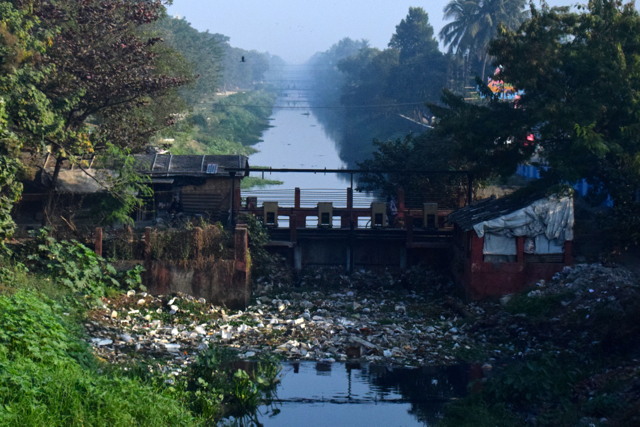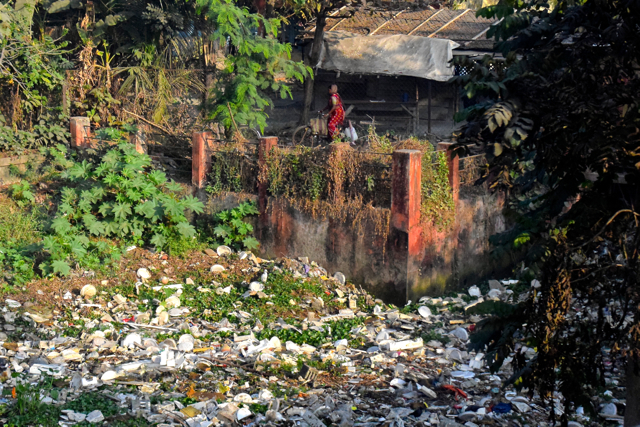 Incredible Rubbish.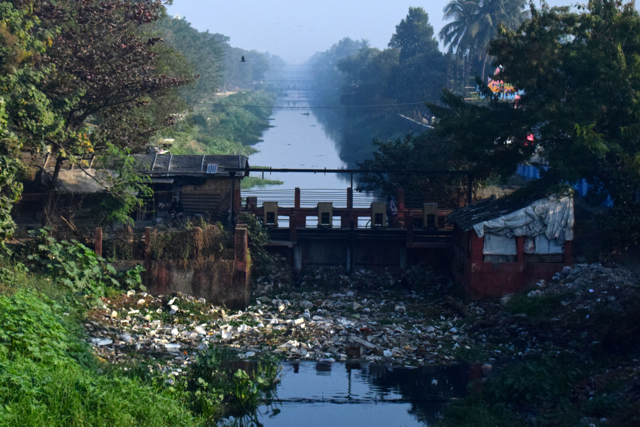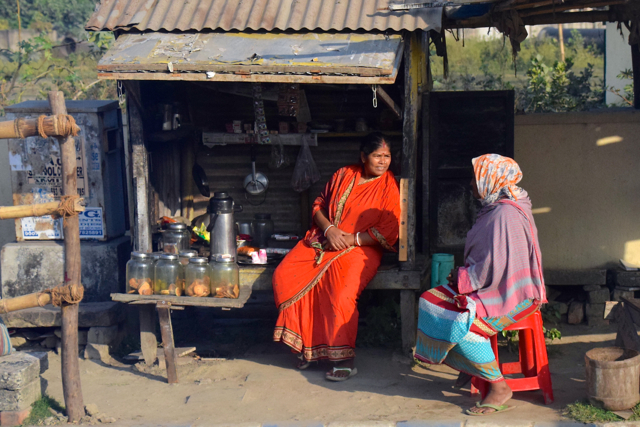 Morning Chat.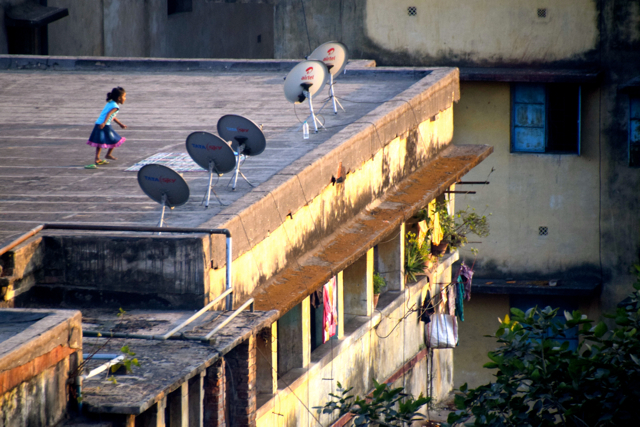 Dance Practice.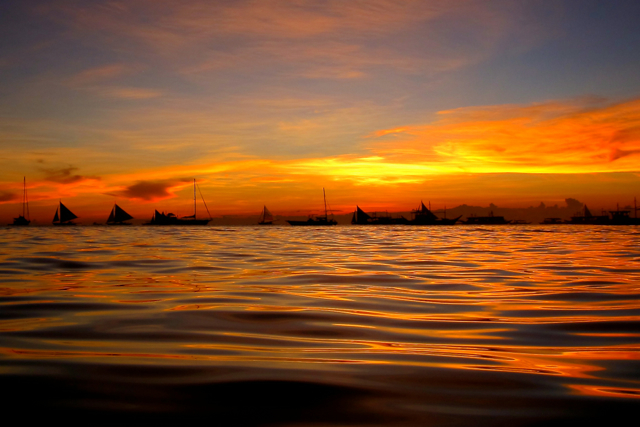 Going Home.

About 170 yachts in the Caticlan co-operative share the requirements of the daily tourists on Boracay. They get to work every second day to ensure the market isn't flooded and prices kept reasonable. After the sunset cruises all the yachts head home, usually arriving home after dark.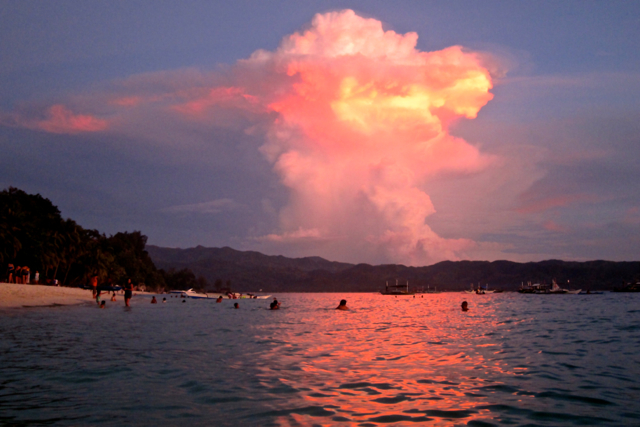 Sunset Cb, Boracay

Every afternoon the hot air rising over the hills behind Caticlan on the 'mainland' create this huge thunderstorm cloud - or 'Cb' (CumuloNimbus). This evening the cloud was at its peak just on sunset - as the sun sank over the curved planet its light rose up the cloud and, for a minute, lit up the distinctive 'anvil'. Suddenly the entire beach at Boracay stopped as beachgoers watched transfixed, each face hidden behind a mobile phone or camera..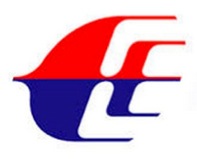 Malaysia Airlines MH 370


On the 8th March I posted:


"How do you lose a 777 at 35,000 feet 2 hrs after takeoff from KUL?"


My answer is HERE.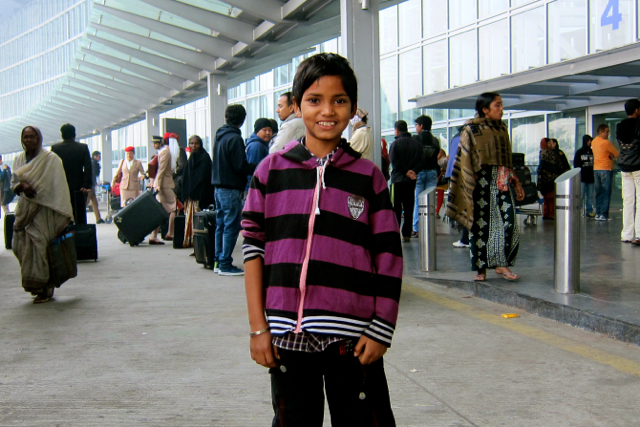 Noki, Kolkata Airport

I first met him years ago when he was a very little kid. He was begging for money at the old Kolkata Airport. Against our instructions one of our crew handed him some money out the window of our bus. Within seconds large kids came from nowhere and attacked-him to steal the money. The vicious attack was so excessive it was breathtaking. As we drew away I saw him lying in the street, motionless. He's brain damaged now, the words all running together all the time, a sing-song burble that never stops. I feel guilty that we caused it.

He's always there to meet the Emirates crew bus, always clean and extremely polite. He lights-up with recognition when we arrive - I like to think we're good mates now. I fold up cash into a tiny ball before we arrive and, as we shake hands, he palms the money. He never says thank you or gives the watching hunters any reason to think he just became rich for a week. It's our little game. You can't rid the world of poverty - but a few bucks will give a kid like Noki dignity for a few days at a time.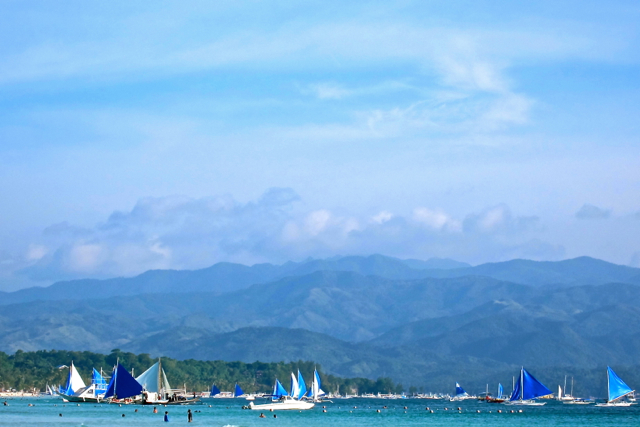 Boracay, The Philippines.

Fifty-five minutes from Manila - after taking Dash 8 flight to Caticlan, on the mountainous Panay Island - you can take a short ferry ride to Boracay Island. The dog-bone shaped island has a magnificant white sand beach facing west to the Sulu Sea. The eastern side - Bulabog Beach - faces the Sibuyan Sea - and is the province of the wind surfers. The island is worth a visit.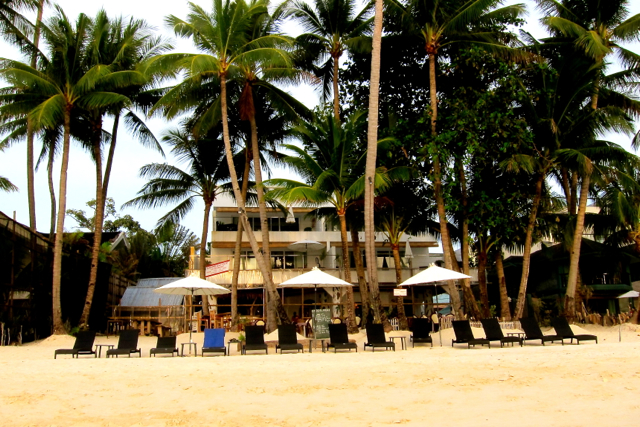 Sundown Beach Studios

There are 350 resorts but the best one - if you want a quiet holiday - is run by Jurgen Schatzle. HIs vision and attention to detail has produced a remarkable building - 40 solar panels provide its power. Complete with high speed internet, heaps of power points in the rooms, bar, restaurant and dive centre. Contact directly, HERE, and he'll pick you up at the airport.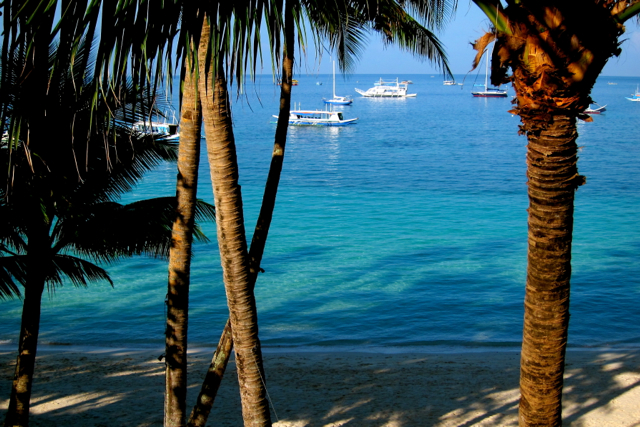 Best Balcony View: Dawn or Dusk?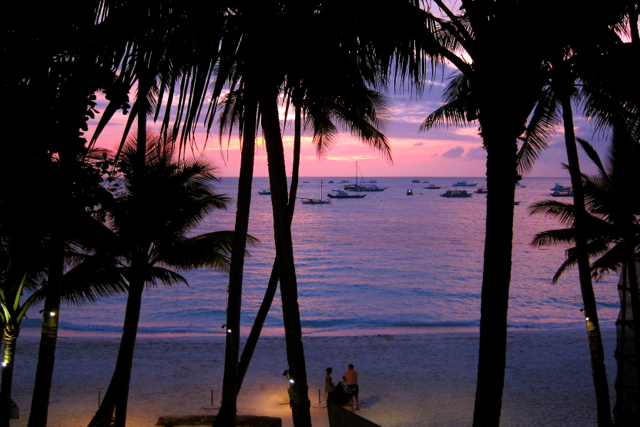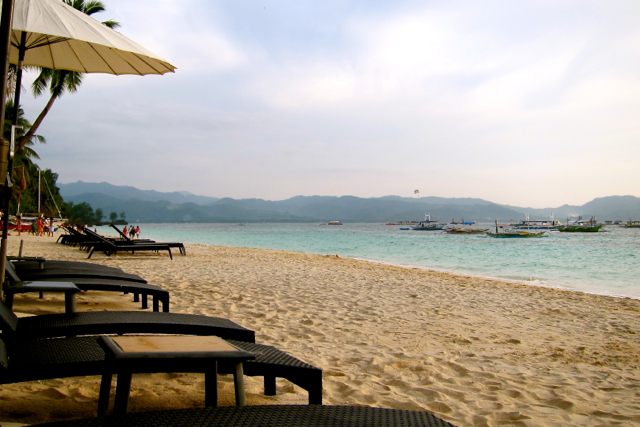 Look Left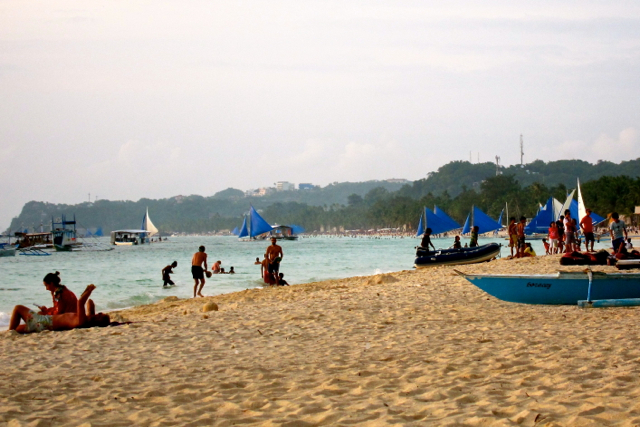 Look Right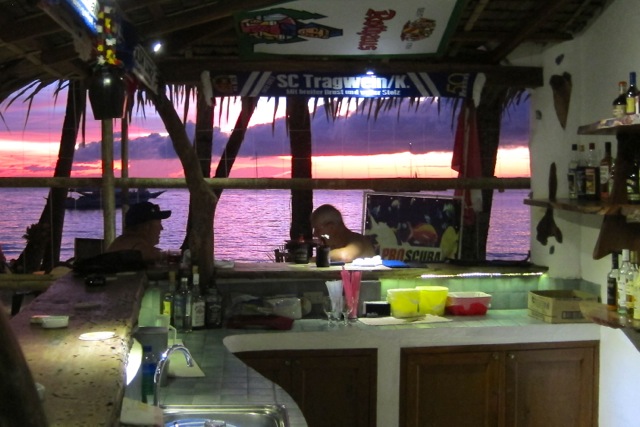 The Bar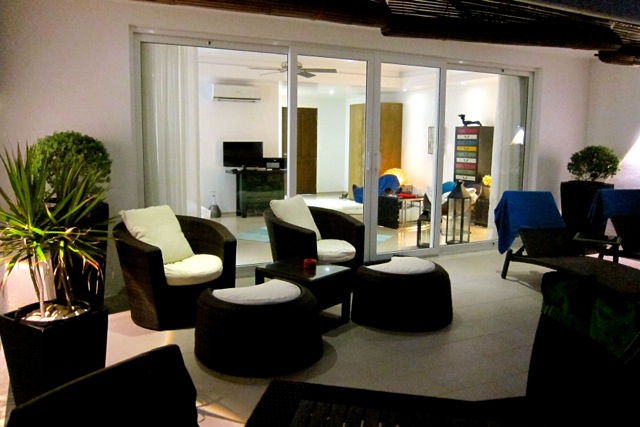 The Studio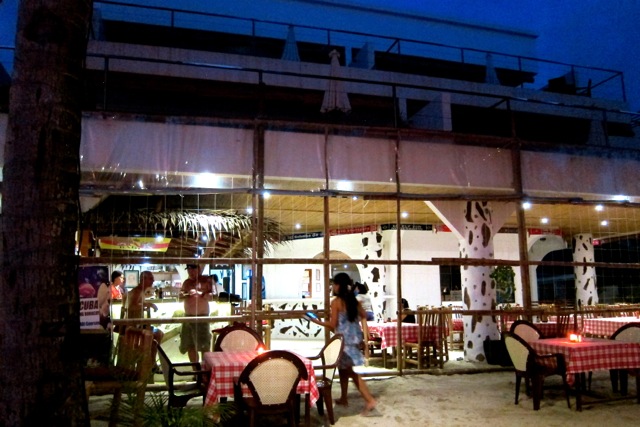 The Restaurant


Jurgen was scheduled to remove the bamboo framework - signifying the end of the typhoon season - on Nov 5th. Now the island is in the path of Super-Typhoon Haiyan, due to hit in 24 hours with 131 kph winds.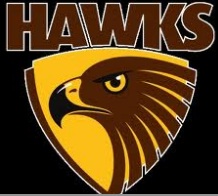 The Day I Won The Grand Final
Hawthorn's appearance at the Grand Final reminds me of the time when ... CLICK TO HEAR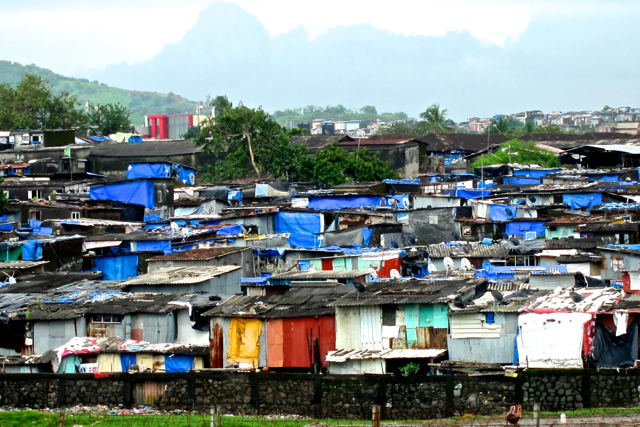 Mumbai Slums

With 400,000 people living in the slums aurrounding the airport, it's no surprise that many of the airport workers live there. This will prove a problem if they try to expand the airport and remove the slum-dwellers; whose homes are not only supported with electricity - but with satellite TV as well.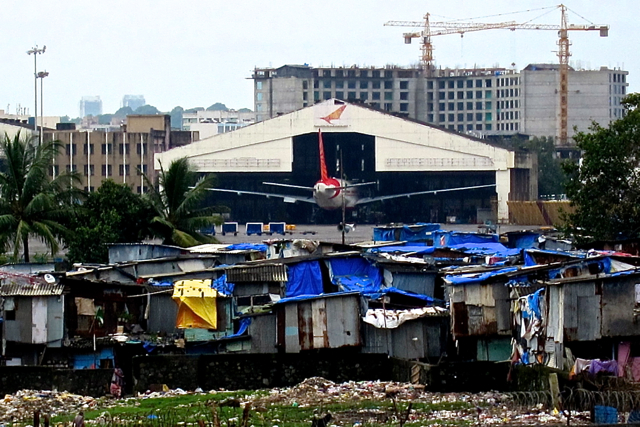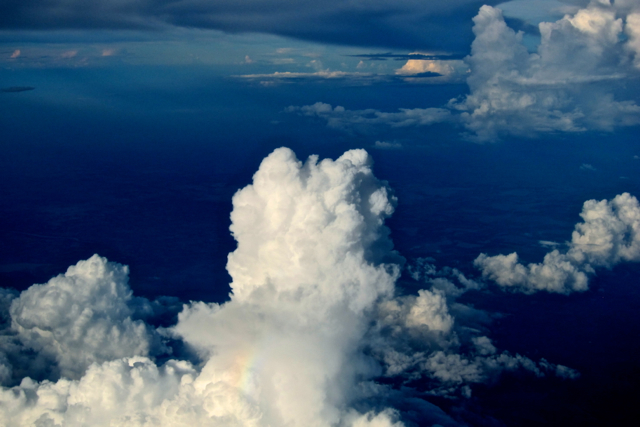 Baby CumuloNimbus

The Indian Monsoon, with such unstable air, sees seemingly innocent Strato Cumumlous clouds suddenly trigger into thunderstorms - rising faster than elevators. They take 20 minutes to build - are active for 20 minutes and then dissipate into high level cirrus clouds and low level stratus clouds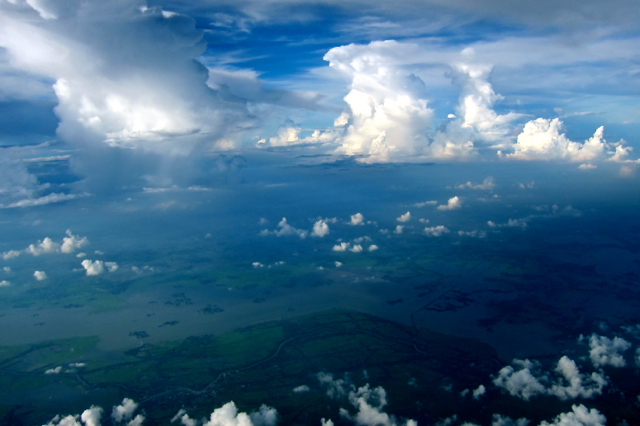 Bangladesh
A country awash under the monsoon.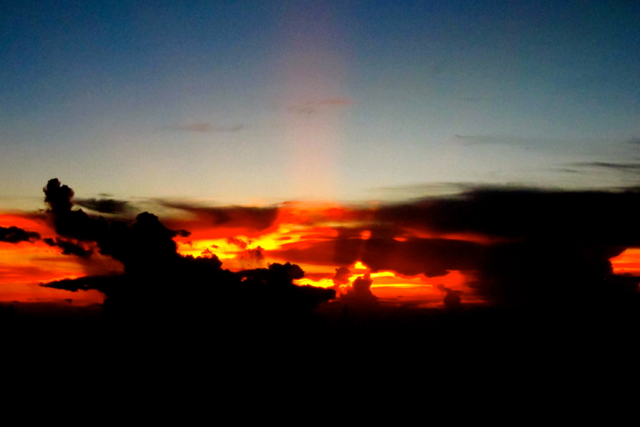 Sun Sets Behind The Monsoon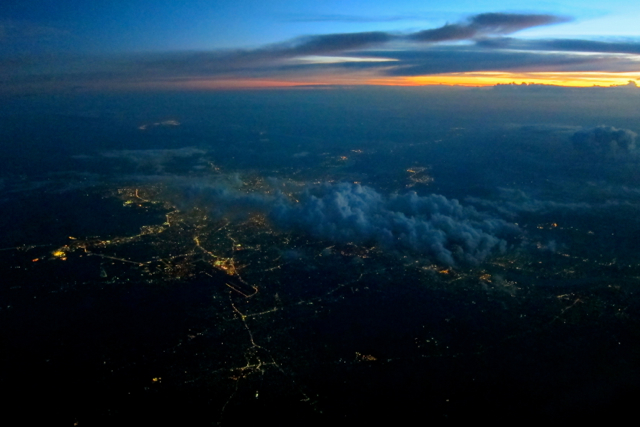 Night Comes to Kolkata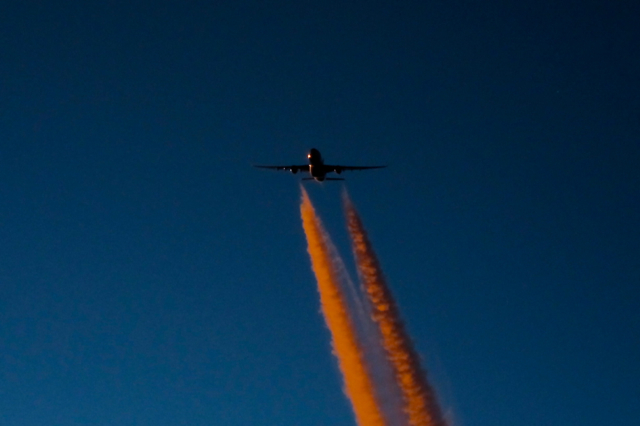 Sun Rises Over An A330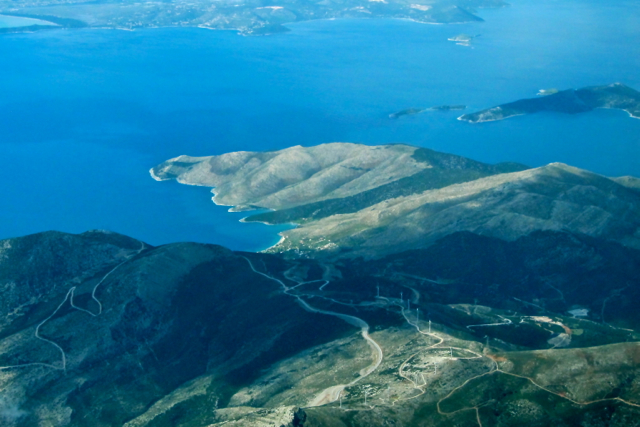 Wind Powers A Greek Island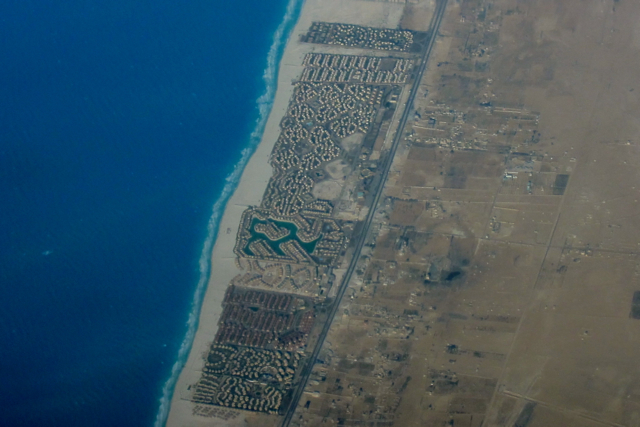 Expensive Beach-Side Houses In Alexandria, Egypt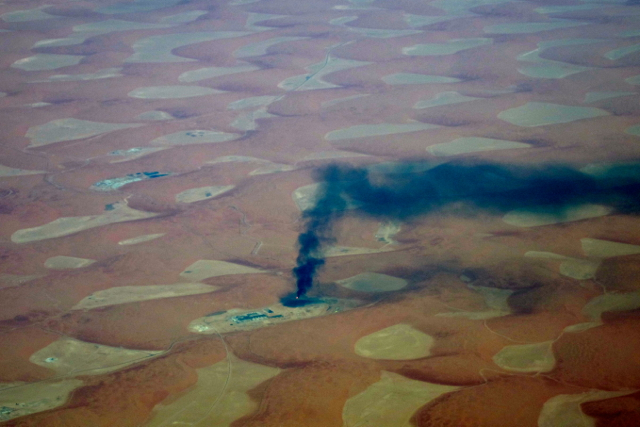 Oil Installation, Saudi Desert.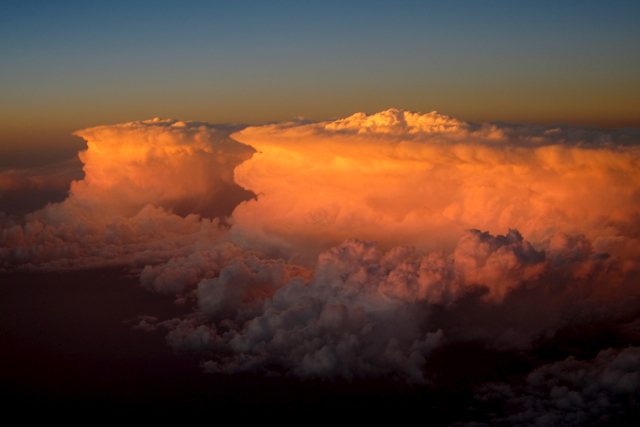 Yemen's Storms
And their weather-radar image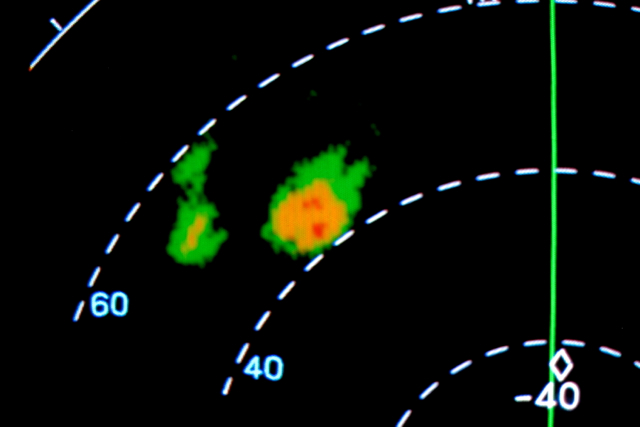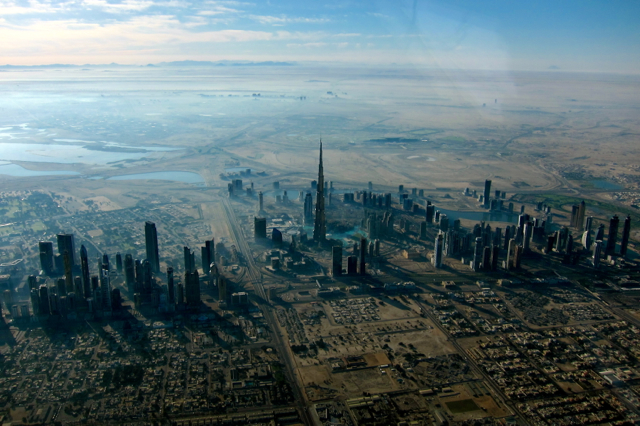 Sun Rises Over The Tallest Building InThe World
Dubai, U.A.E.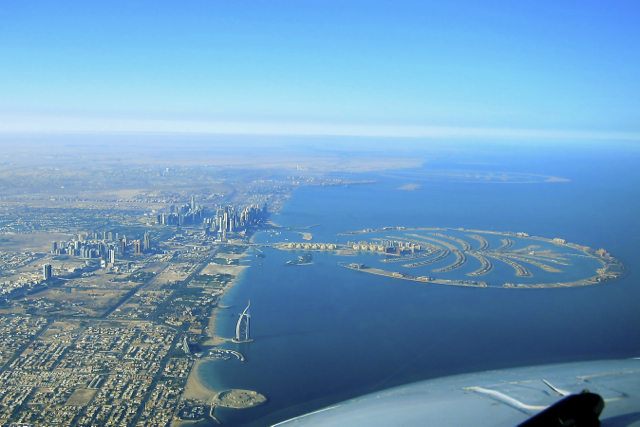 Sun Rises Over The Burj Al Arab & The Palm
Dubai, U.A.E.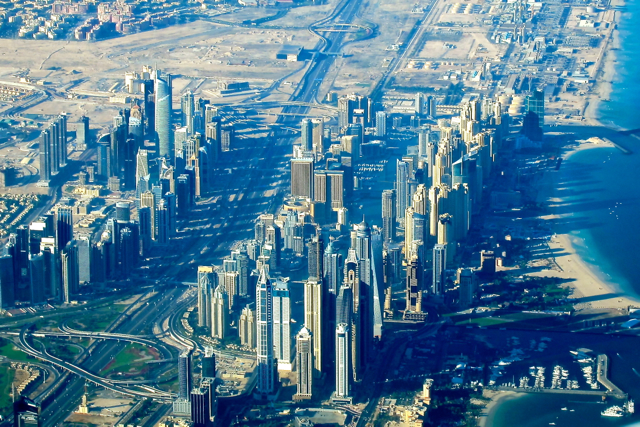 Jumeirah Lakes Towers & Dubai Marina
Dubai, U.A.E.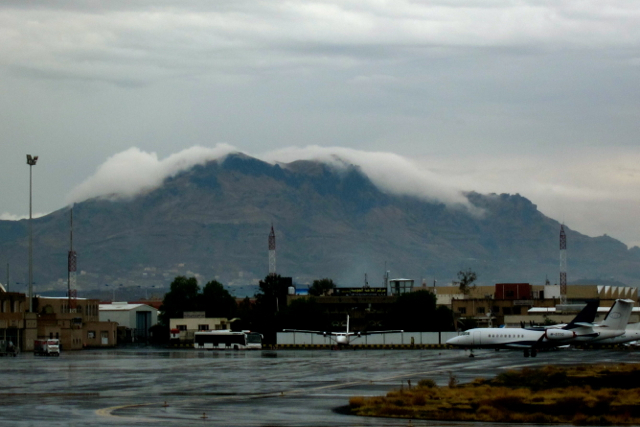 Foehn Wind Clouds
Sanaa, Yemen.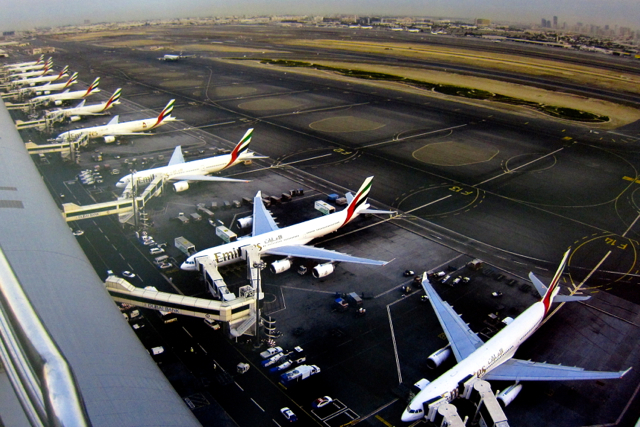 Dubai Airport Control Tower
View from the balcony - (photo of a photo).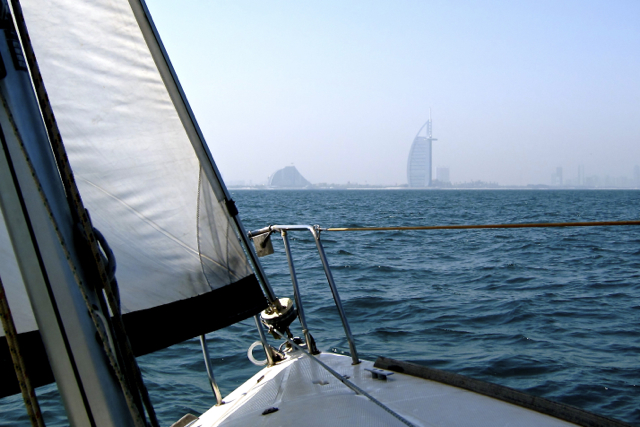 Testing A New Sail
Dubai, U.A.E.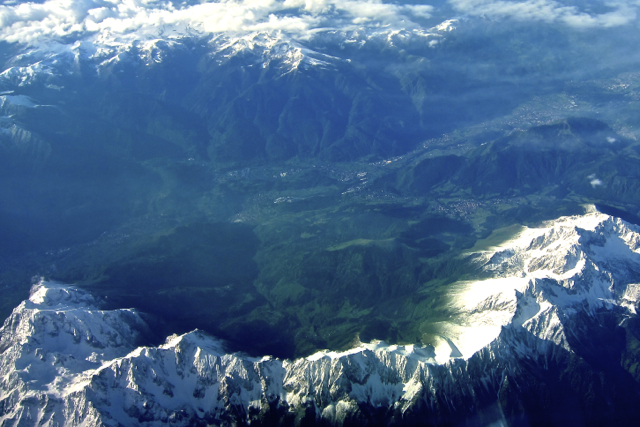 Italian-Side Of The Alps
Early Summer.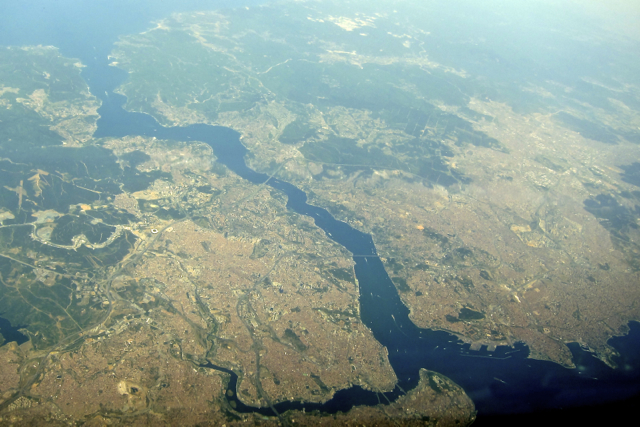 Images Of The Bosphorus, Istanbul.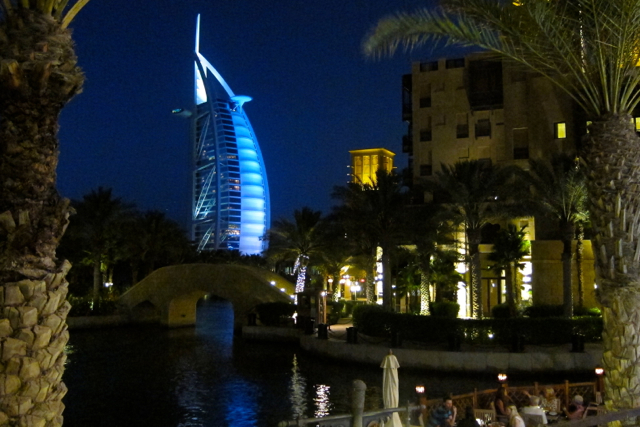 Burj Al Arab, Dubai.
Madinat Jumeirah Souk and restaurants, Dubai U.A.E.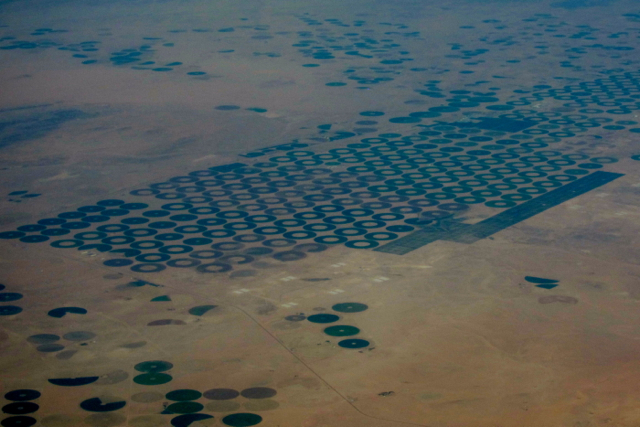 Saudi Irrigation Project
Seems to have failed, they used to be a net exporter of wheat ... no longer.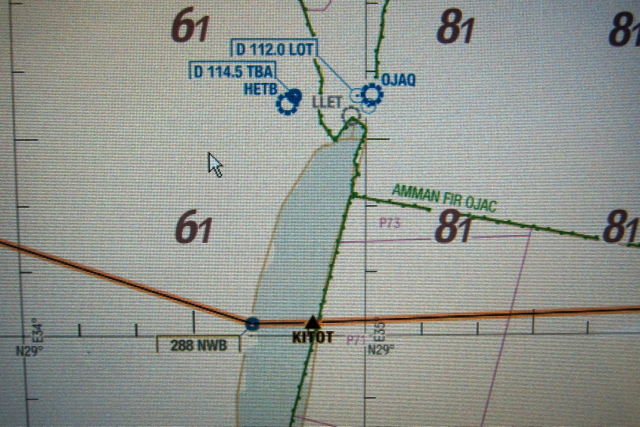 No Borders In The Real World
At the east fork of the Red Sea (it's really blue), Egypt, Israel, Jordan and Saudi converge.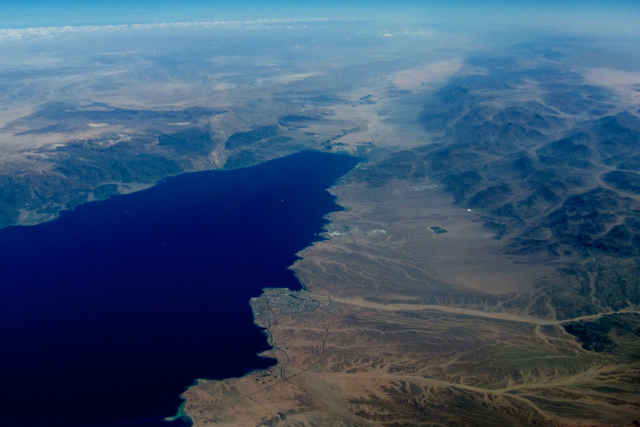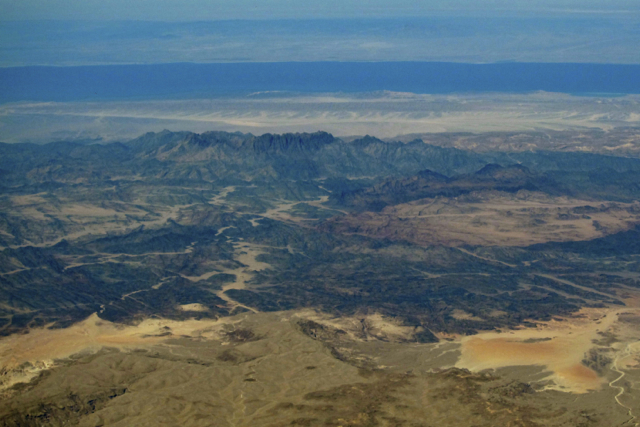 If You Believe In Moses
Here's where he came down from the mountain with the tablets. The west fork of the Rea Sea above, and the Nile Delta at the top.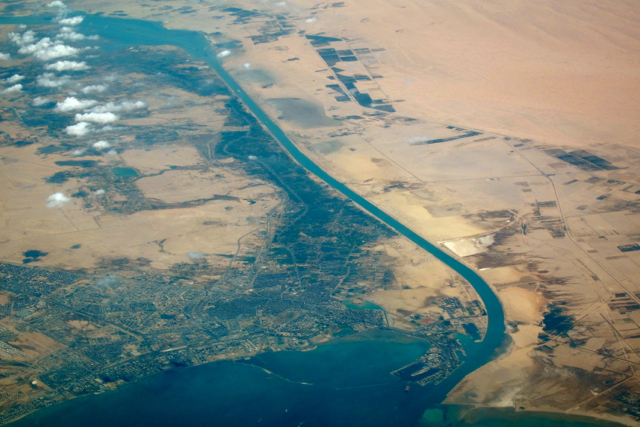 Suez And It's Canal.
Not as long as you'd think, but forever vital for seafarers.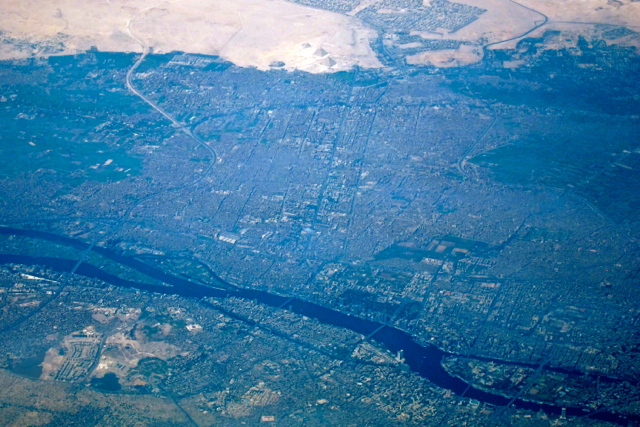 Cairo and Giza's Pyramids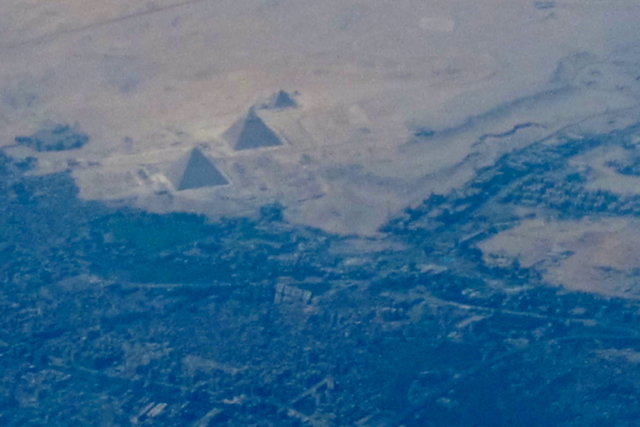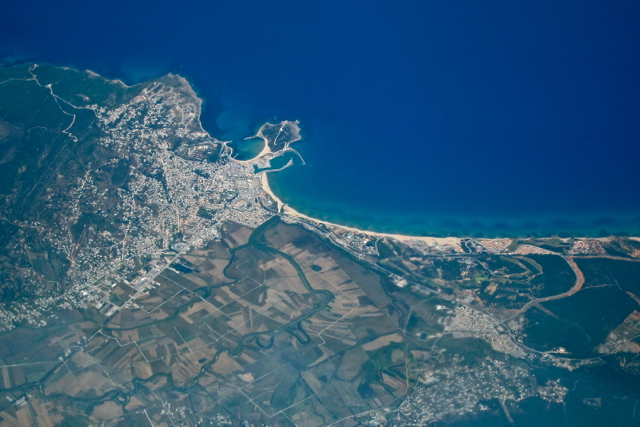 Tobruk
Where Hitler's Rommel discovered that ANZACs 'diggers' can dig-in like rats.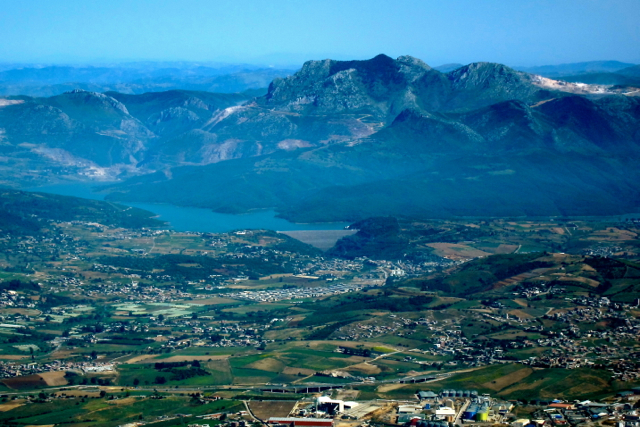 Atlas Mountains
Algeria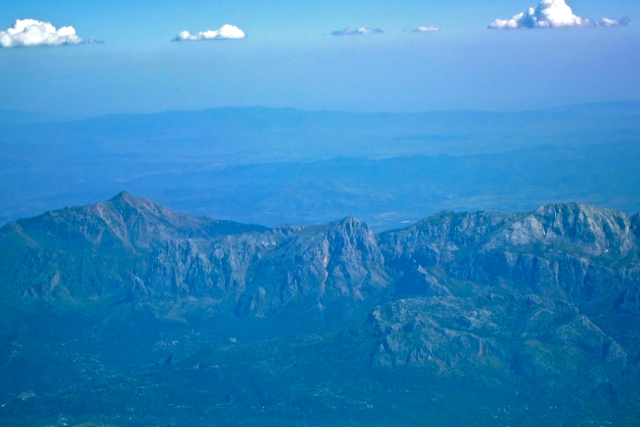 If You've Made A Good Dam ....
May as well sign your name on it.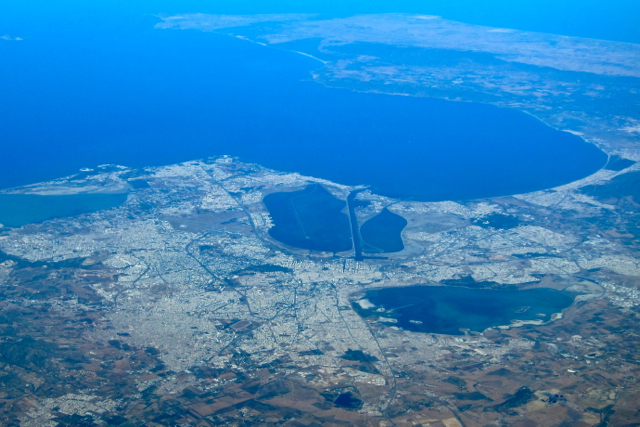 Tunis
Tunisia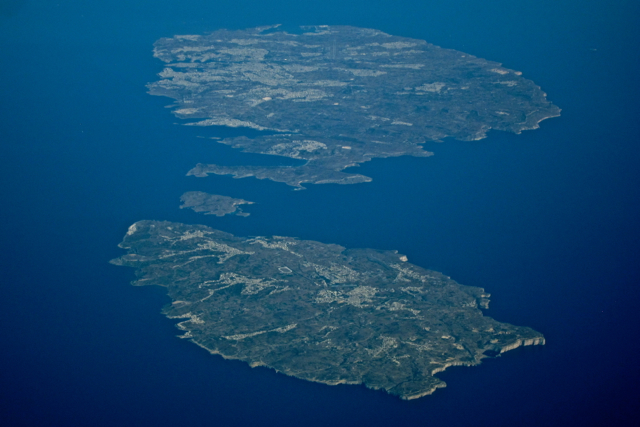 Gozo And The Island Of Malta
Malta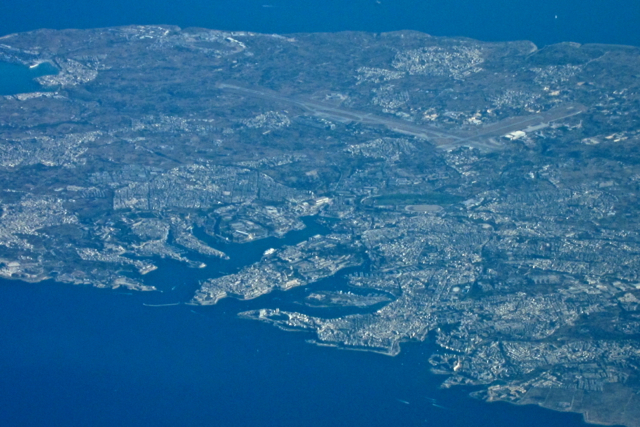 Valetta
Malta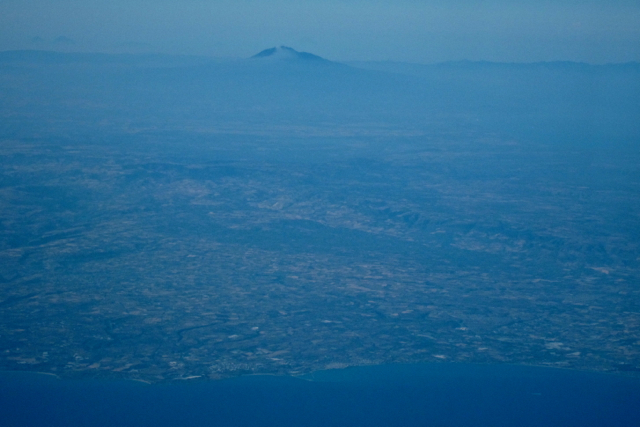 Mt.Etna

On Sicily, Mt.Etna sits fuming volcanic ash. Luckily, for air travellers, the ash is heavier than air so there is usually no problem flying above. It's a killer though, most recently in 1987 when two tourists were killed by an exposion. You'd never get me up there ... 'cos one day - when you least expect it - she is gonna wake up.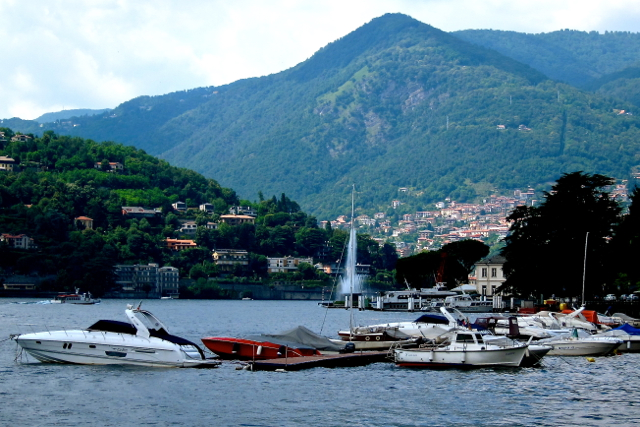 Lake Como
Italy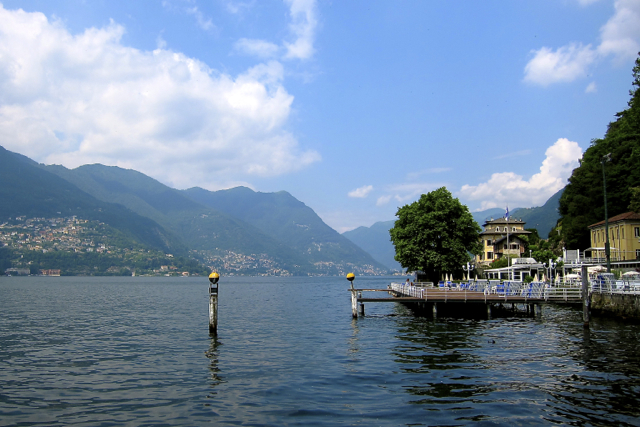 Lake Como
Italy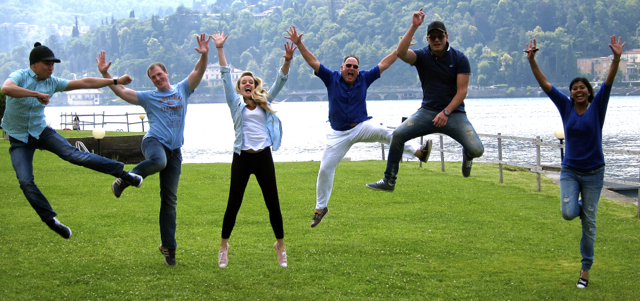 Happy Emirates Crew, Lake Como
The practice jumps were hilarious ...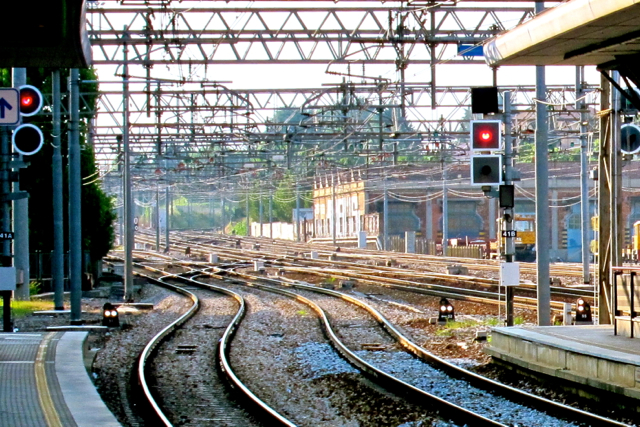 Italian Trains
Run on time ...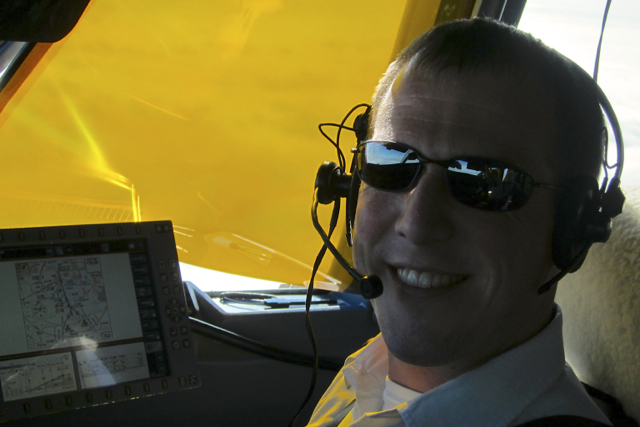 Sean Weafer
Superlative Co-Pilot. Just the man to have beside you when the engine fails.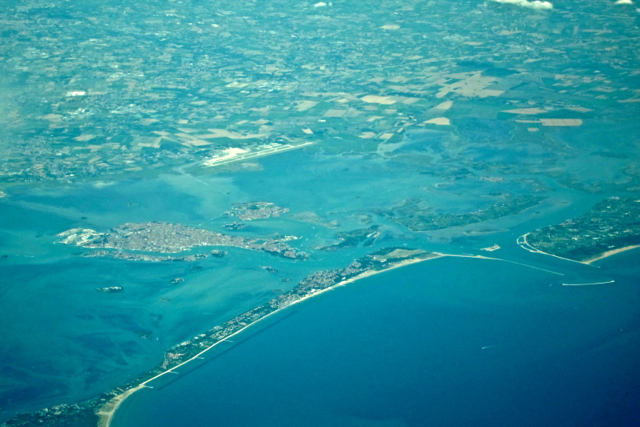 Venice, Italy
With its welcoming airport on the mainland. An hour after this picture was taken we diverted back here.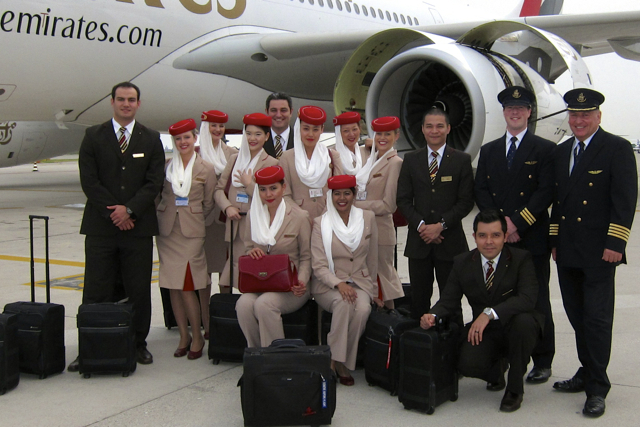 Emirates Crew
Performed flawlessly after an in-flight engine shutdown.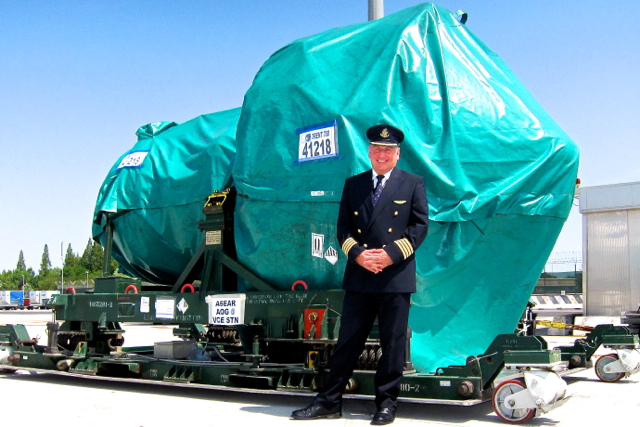 An Expensive Afternoon's Work.
My Rolls Royce A330 engine cost between three and ten million dollars - depending who you believe - it's now destined for the wreckers yard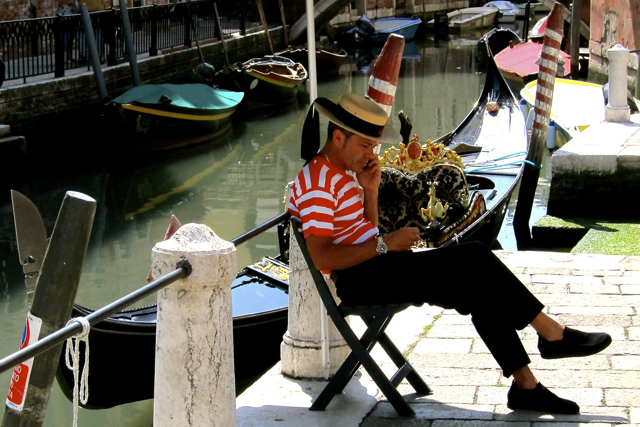 Gondolliers ...
Spend more time on their mobile phones than anyone else ... besides Saudi drivers.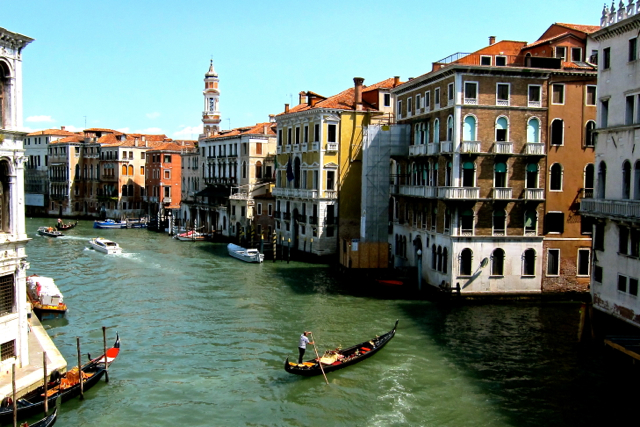 The Grand Canal
Venice, Italy.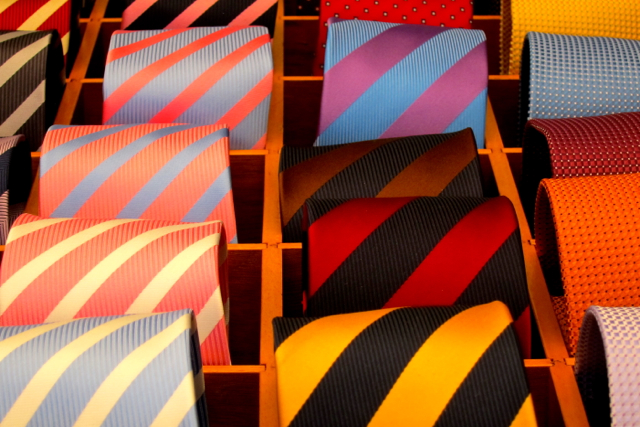 The Most Expensive Ties In Italy
Available in Essendon and Richmond Fotball club coiours.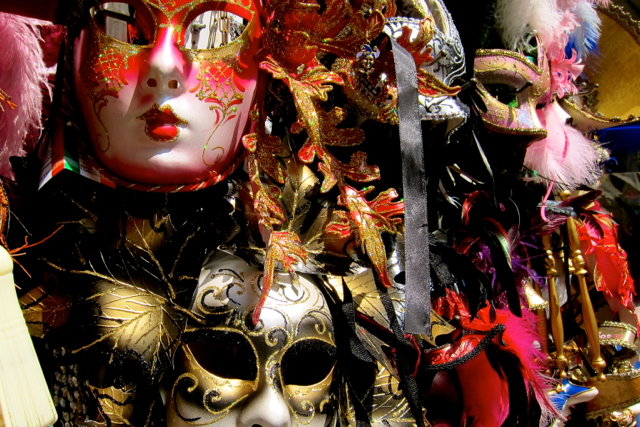 Mask City
If Venetians wore as many masks as they'd have you believe ... you wouldn't be able to recognise anyone.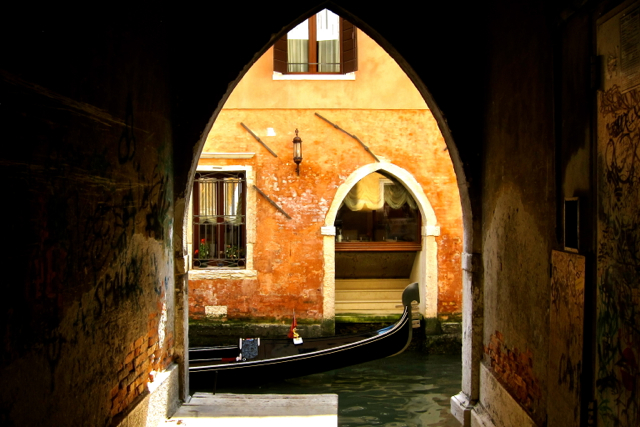 When You Least Expect It ...
More F@#$%n Gondolas...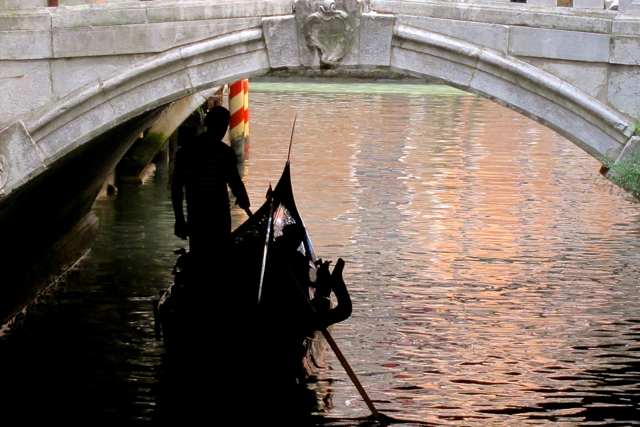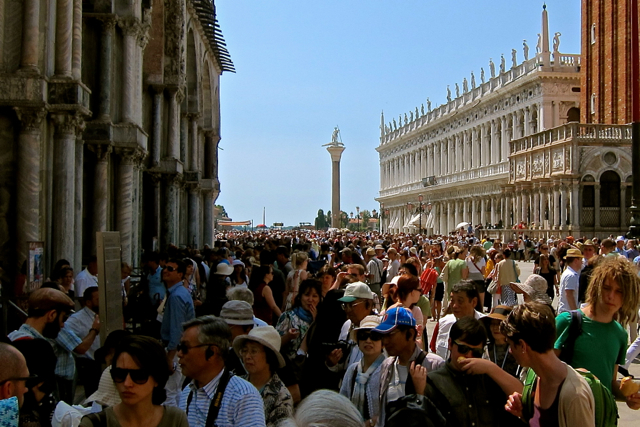 Summer In Venice
Watch thousands of people melt ...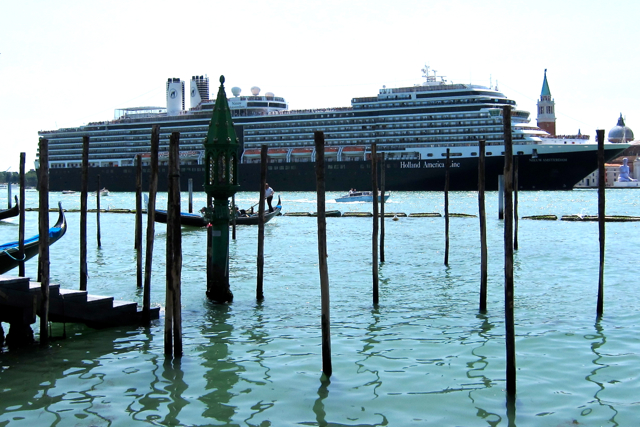 The Biggest Gondola

Dressed as Disney crims ... Gondolliers stand poised to relieve you of 80 Euros for twenty minutes as you listen to them chat in Italian on their mobiles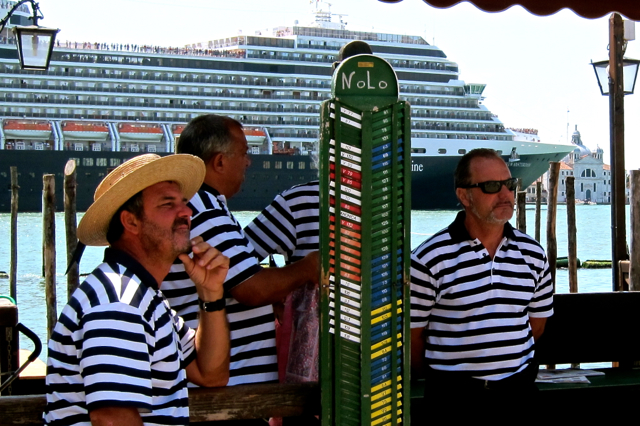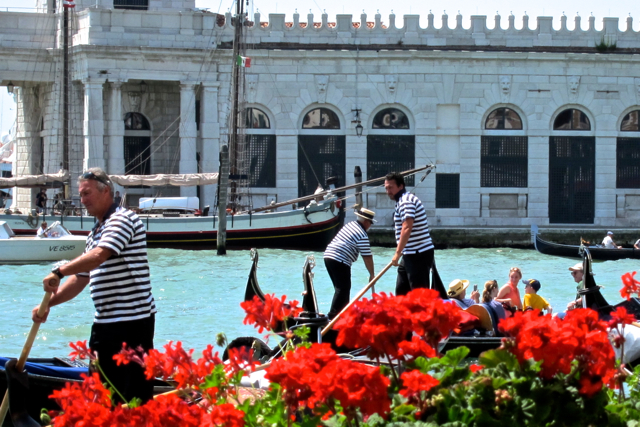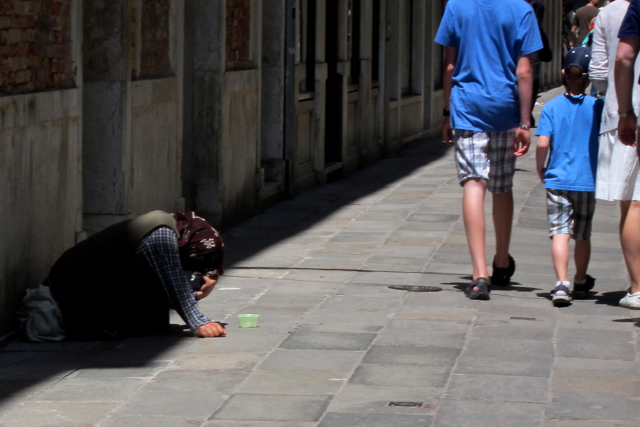 Tourists Are Immune
To the little old lady begging for a coin.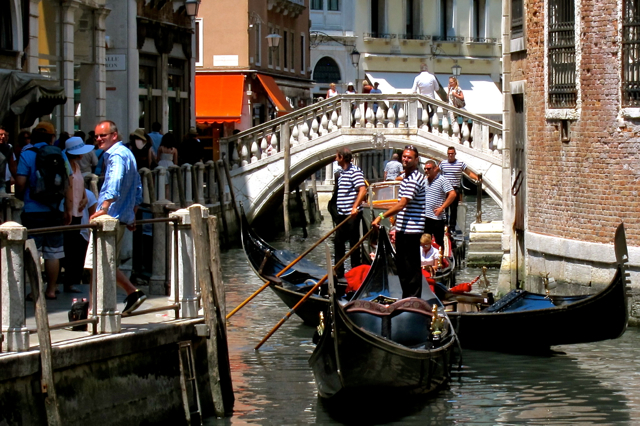 Their Charms Are Hard To Resist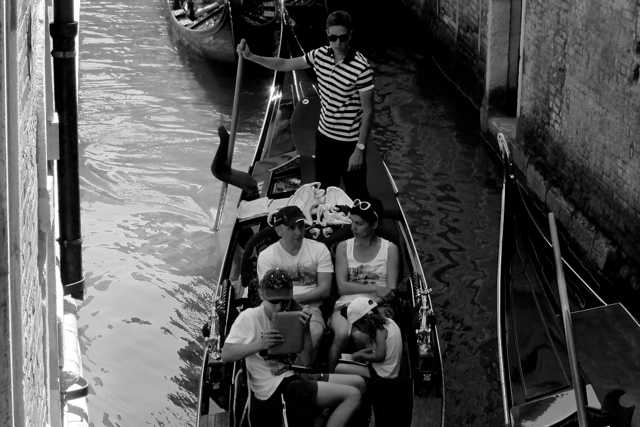 Generation Z On The Ipad and Book
Whilst the wife reminds her husband that 20 mins is up and they are still in the little side canal ...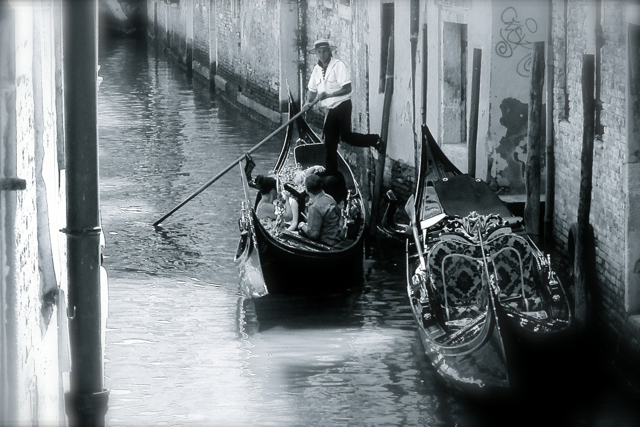 Where Does The Sewer Pipe Go To?
One of the many questions that arise when you are stuck on a boat in a canal.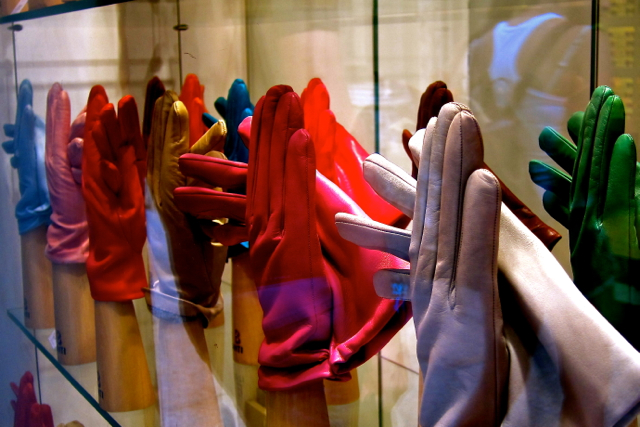 Glove Shop
Specialised Venetian shop ... very quiet in Summer.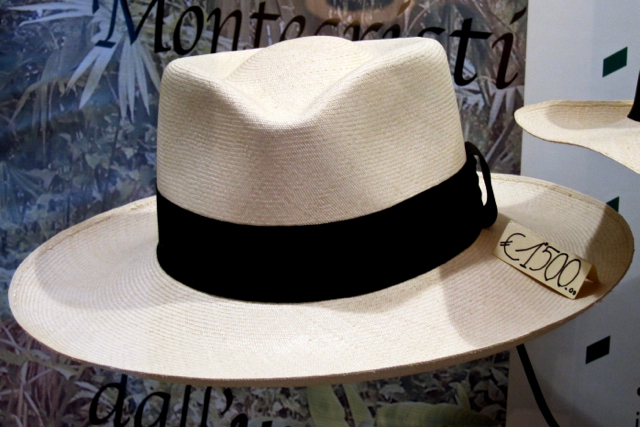 Direct From Panama
Copies are available everywhere for 8 Euros ... and they also keep the sun off.







Puppy Captivates Weary Tourists
Besides restaurants, there are not many places to sit in Venice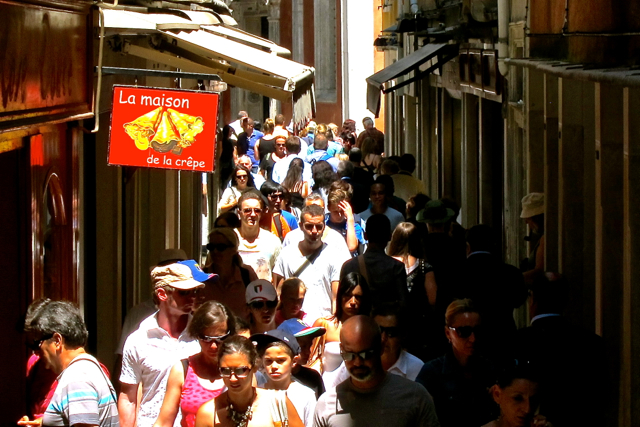 No Wonder Venice Is Sinking
Under the weight of the summer tourists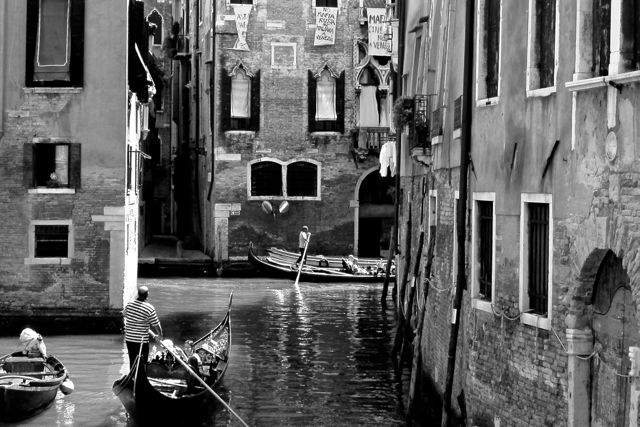 No Russian Mafia For Venice, For Italy
Implores the signs ... who needs mafia when you've got the Gondolliers?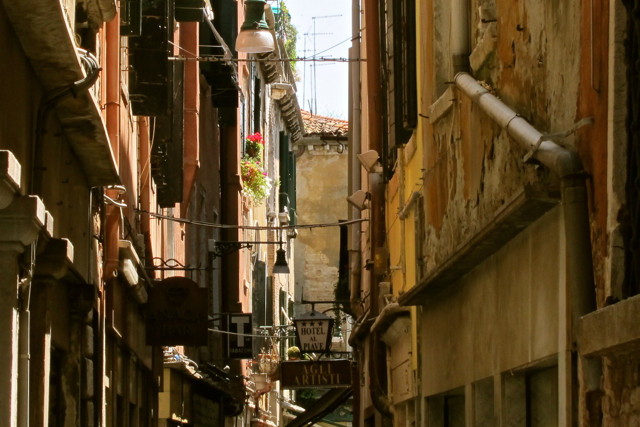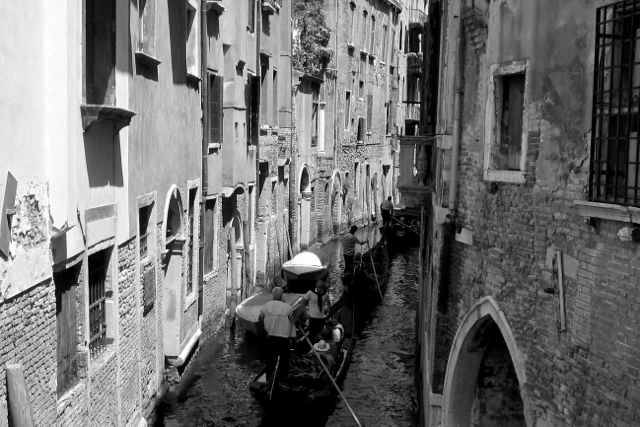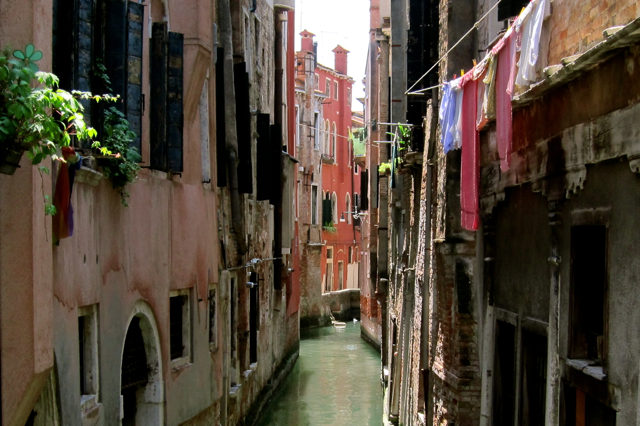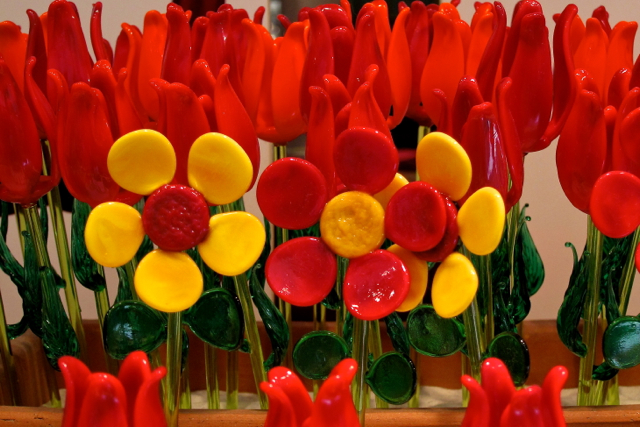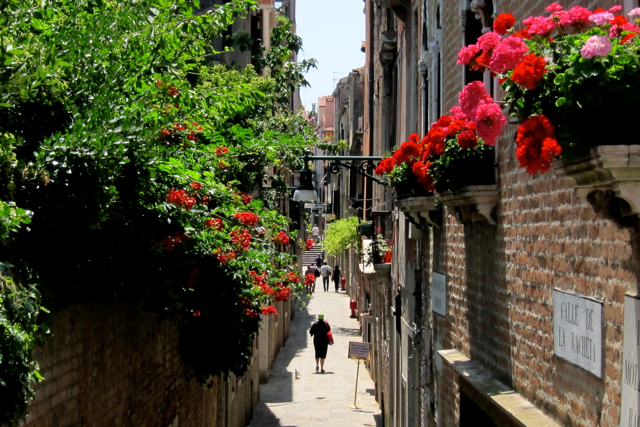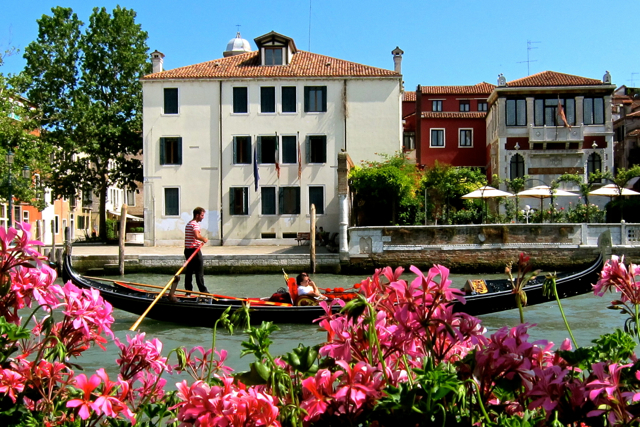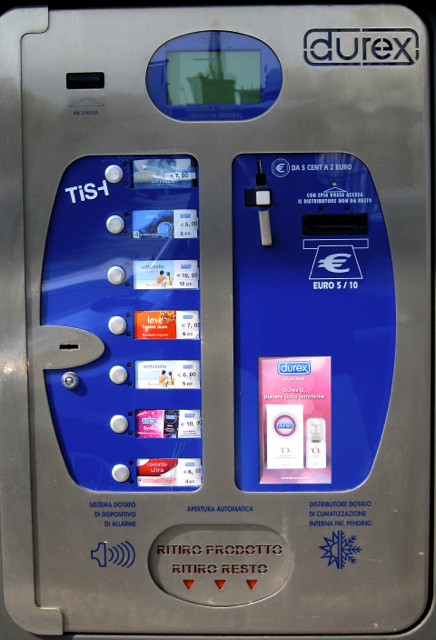 The Pope Does Not Condone Condoms
The Venetians are so randy that condom vending machines are on the footpaths.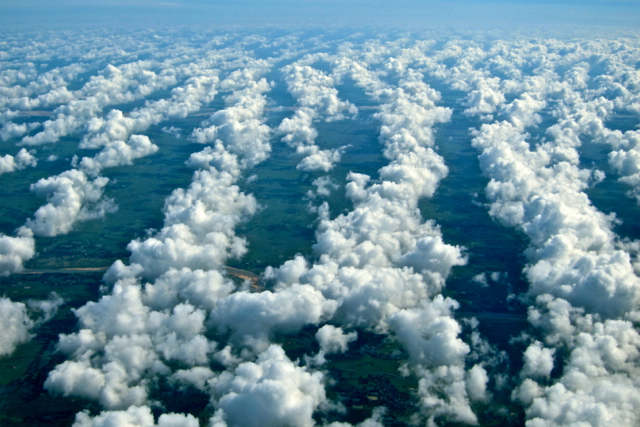 Rows Of Strato-Cumulous Clouds
Thailand.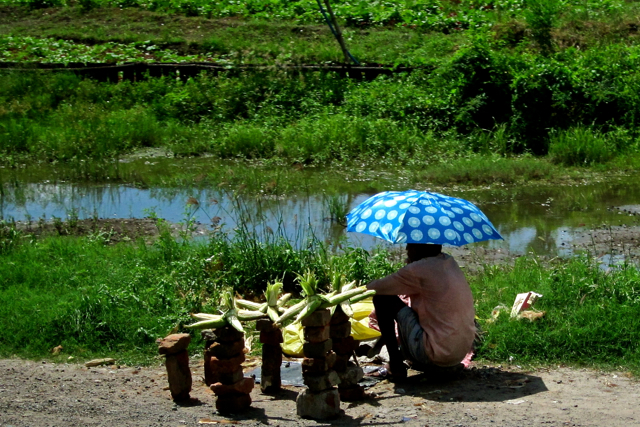 Road Side Stall
India.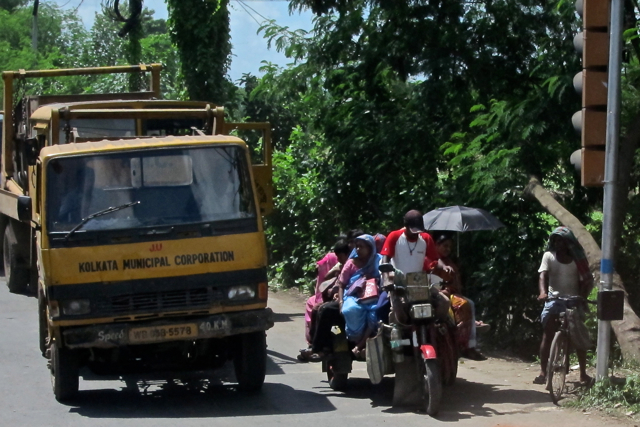 Motorcycle Bus
Kolkata, India.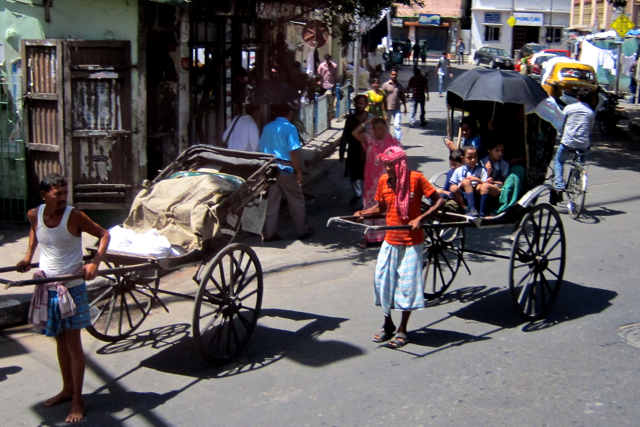 Kid's School Run
Kolkata, India.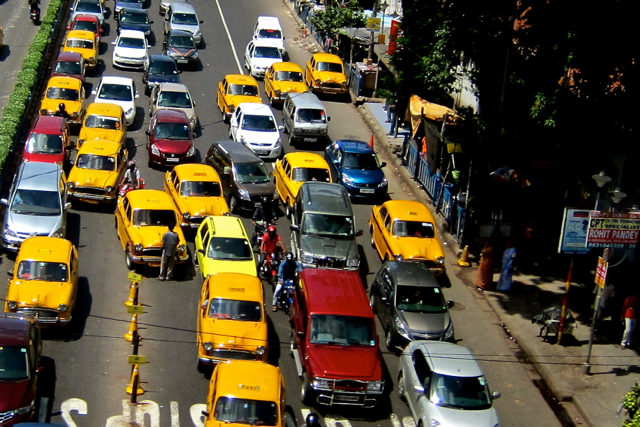 Ancient Taxis - Sans Seat Belts.
Kolkata, India.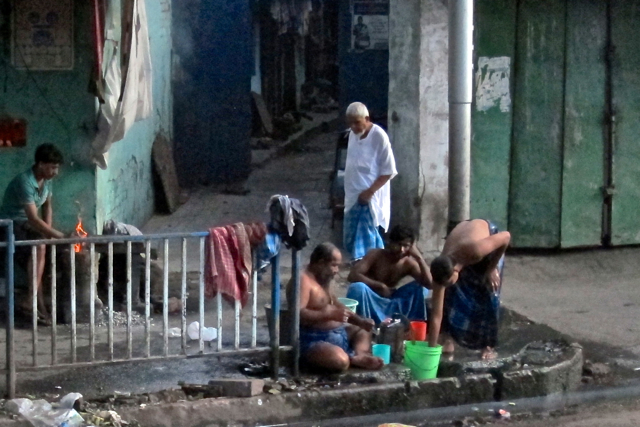 The Men's Room
Kolkata, India.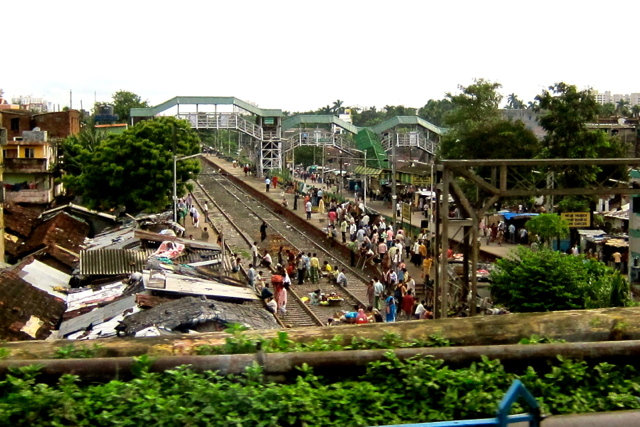 Park Circus Station
Kolkata, India.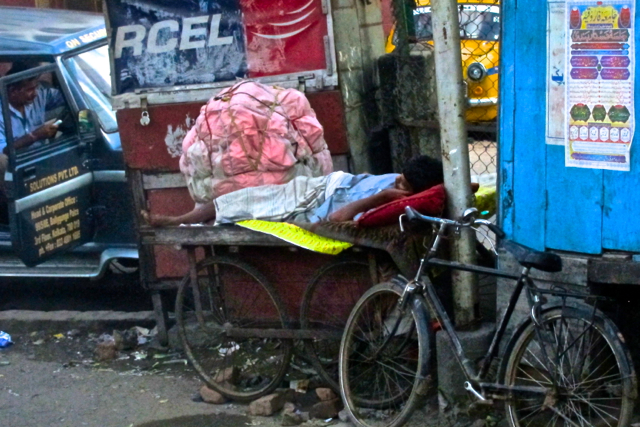 Exhausted Bike Courier
Kolkata, India.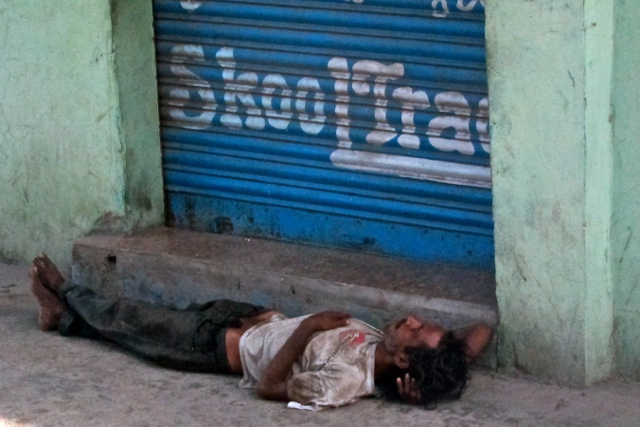 Exhausted Shop Owner
Kolkata, India.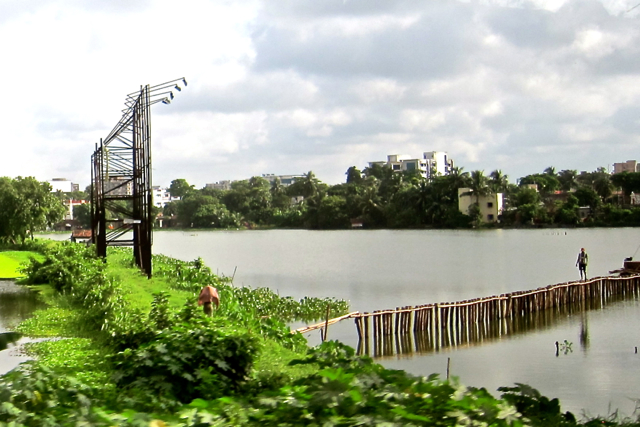 Morning Walk
Kolkata, India.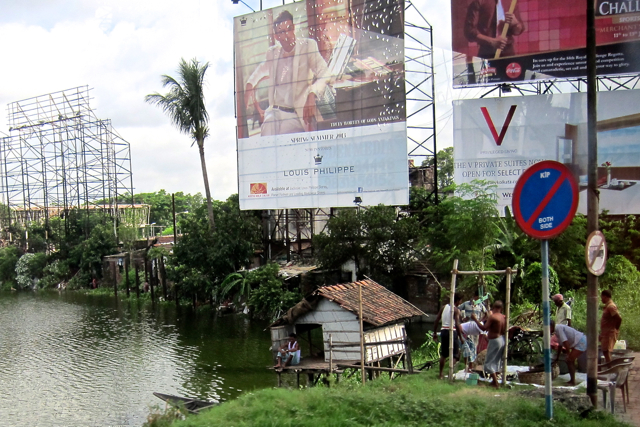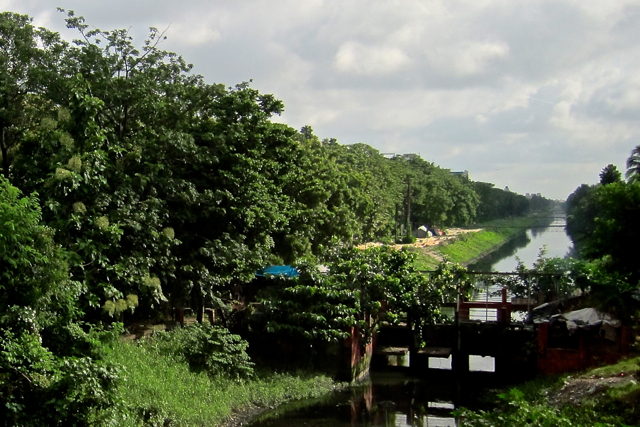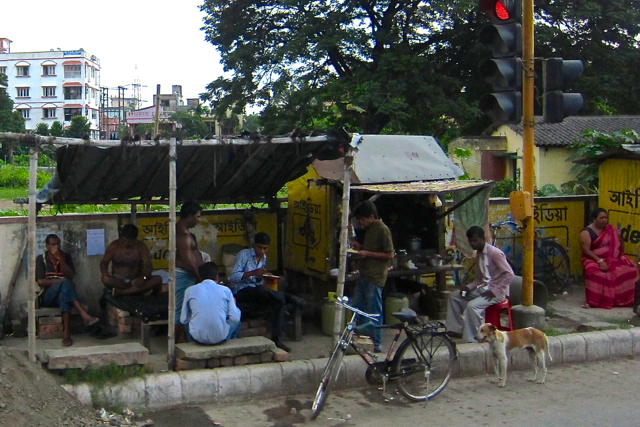 The Tea Waller
Kolkata, India.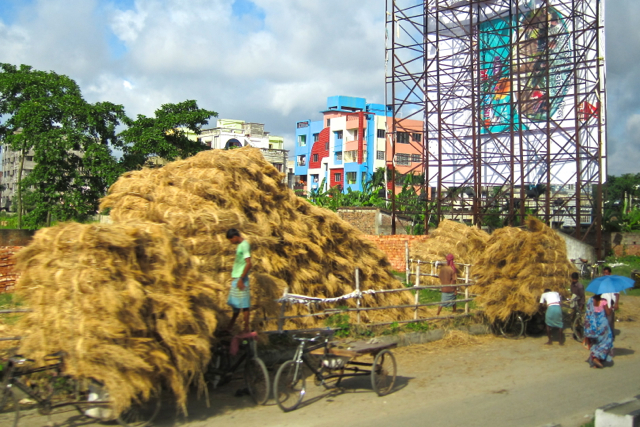 Hay Shop
Kolkata, India.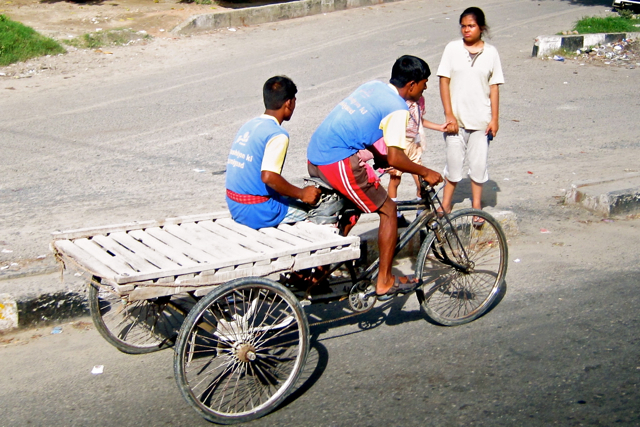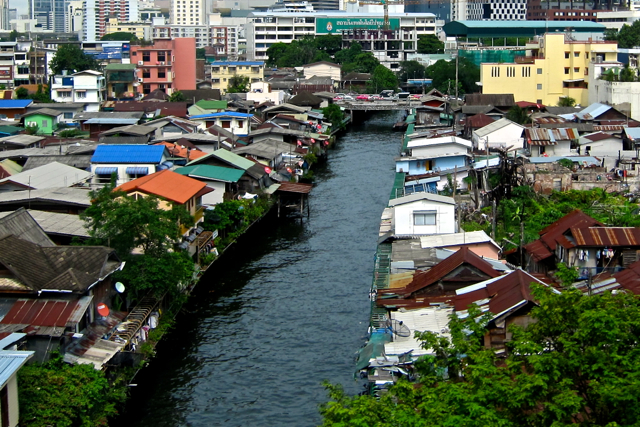 Water Views
Bangkok, Thailand.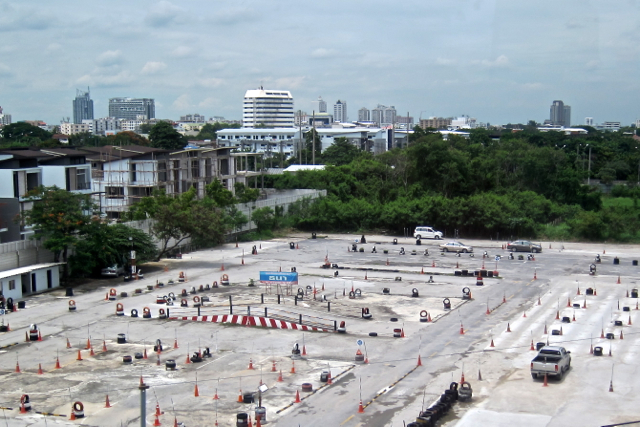 Driver Training
Bangkok, Thailand.










The Concrete Luge
Bangkok, Thailand.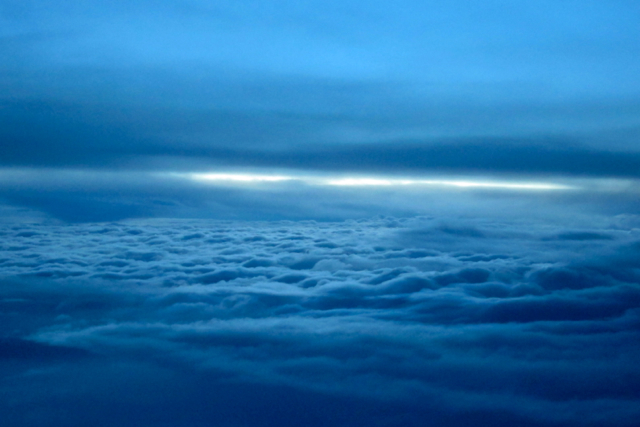 Between Layers
Bay Of Bengal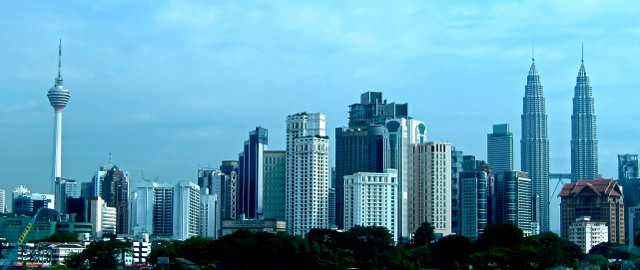 K.L. Skyline
Malaysia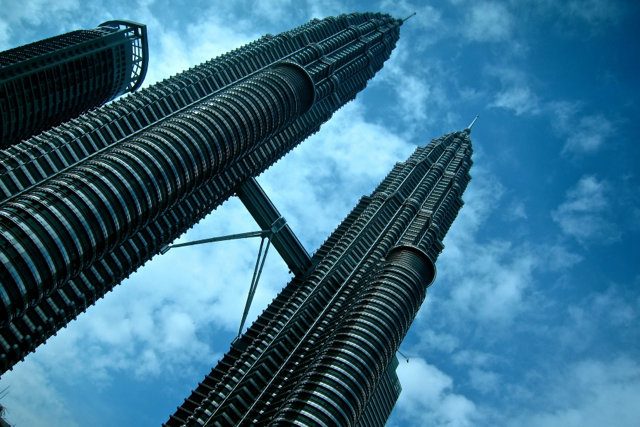 Petronas Towers
Malaysia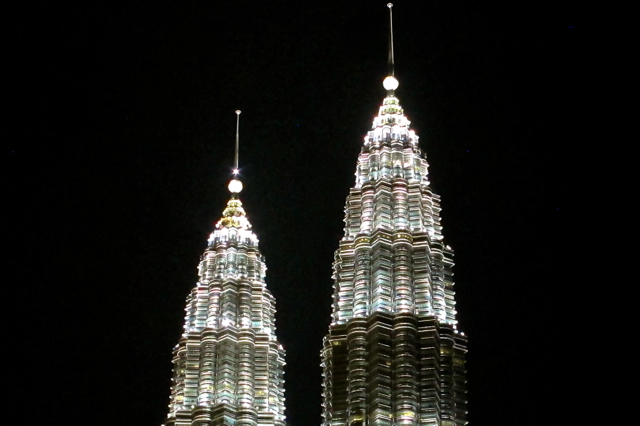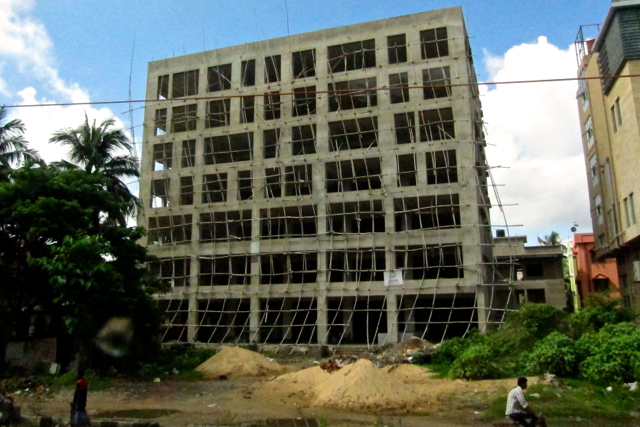 Bendy Scaffolding
Kolkata, India.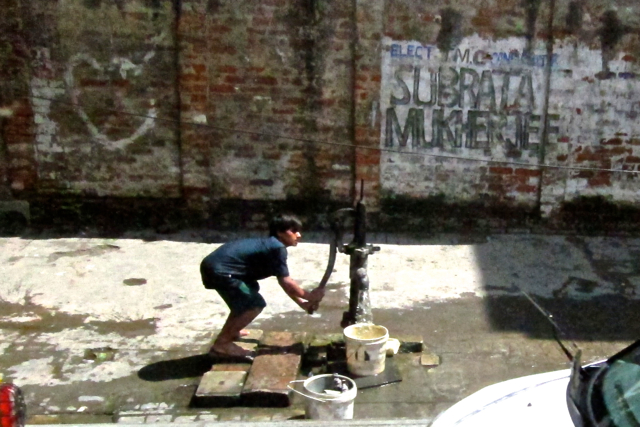 Free Water ... Not For Drinking
Kolkata, India.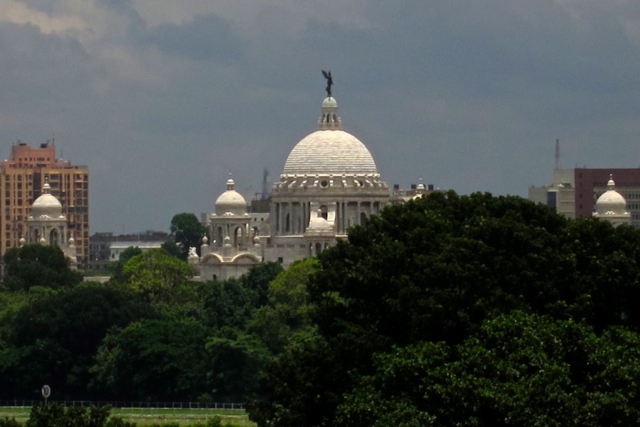 Queen Victoria Monument
Kolkata, India. Locals pay one fifth the entry fee of tourists. Try that on The London Eye ...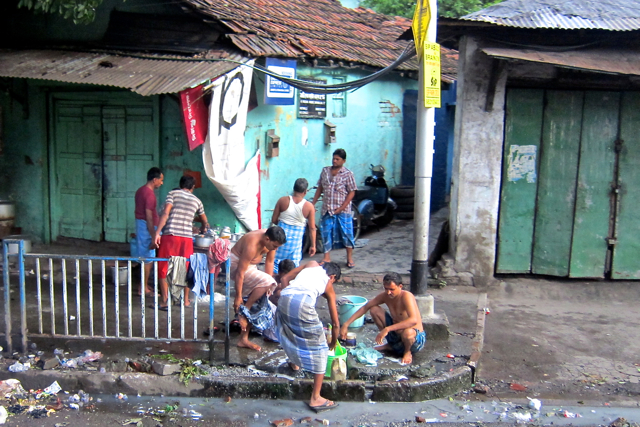 The Men's Room
Kolkata, India.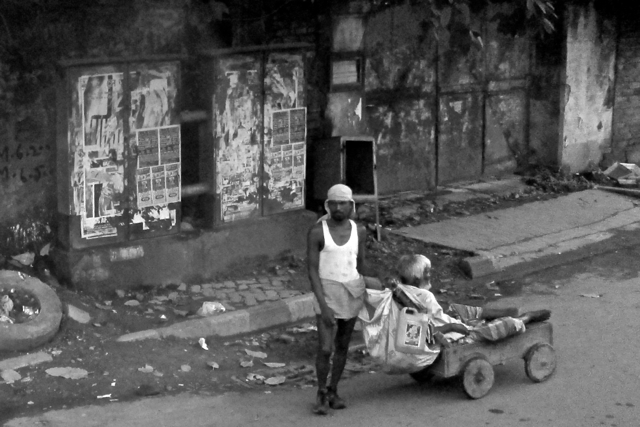 Caring For The Disabled
Kolkata, India. Western countries could learn a thing or two ...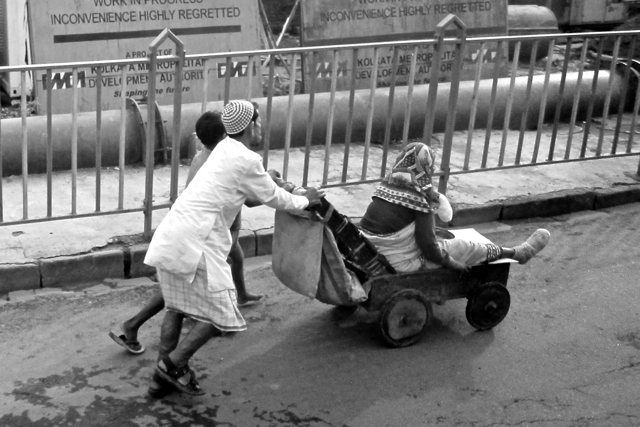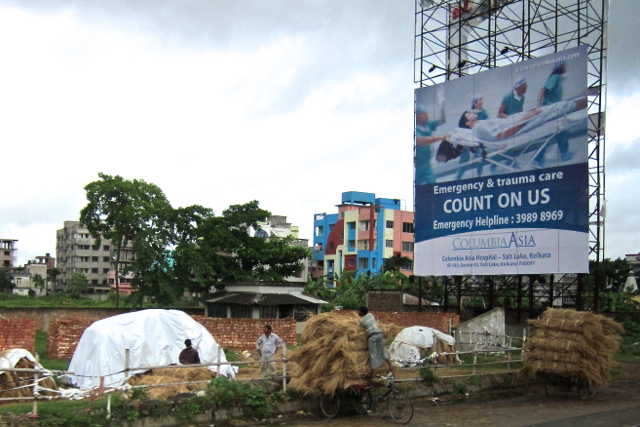 The Hay Shop. Pump Up Your Tyres First ...
Kolkata, India.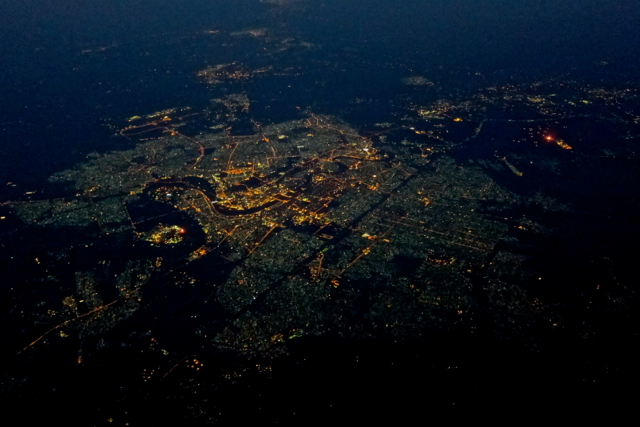 Baghdad, Iraq
The Americans have gone ... their compounds used brilliant white lighting.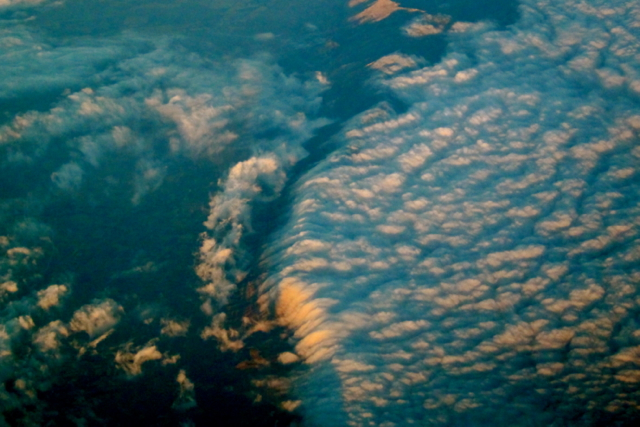 Foehn Wind Sunrise - Turkey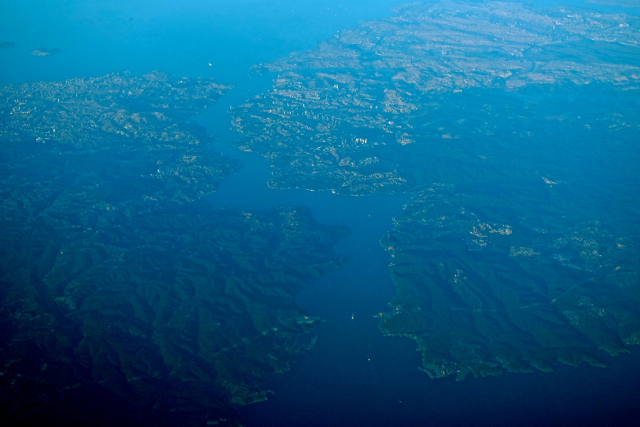 The Bosphorus Strait
Istanbul, Turkey. The Black Sea (it's really blue) at the bottom of the pic.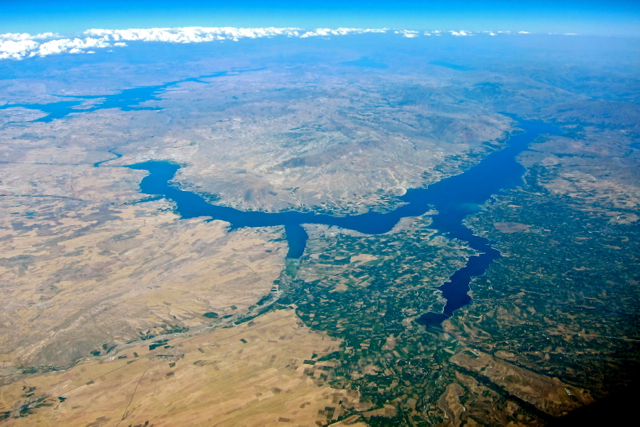 Turkish Hydro Scheme
Turkey is the land of hydro-electricity with 78 dams.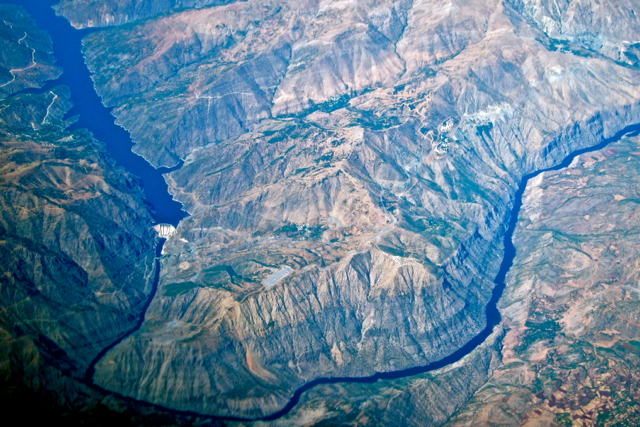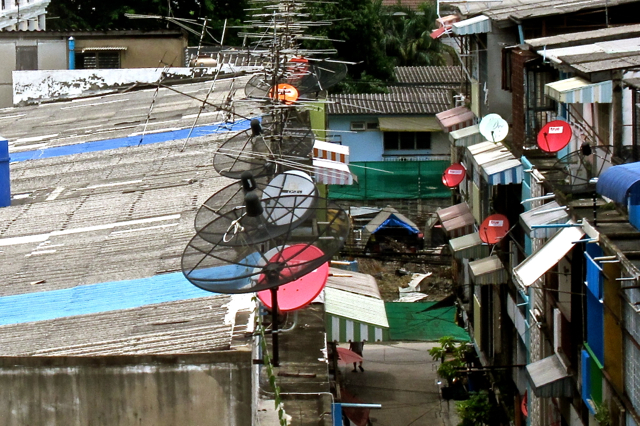 Bangkok TV
Thailand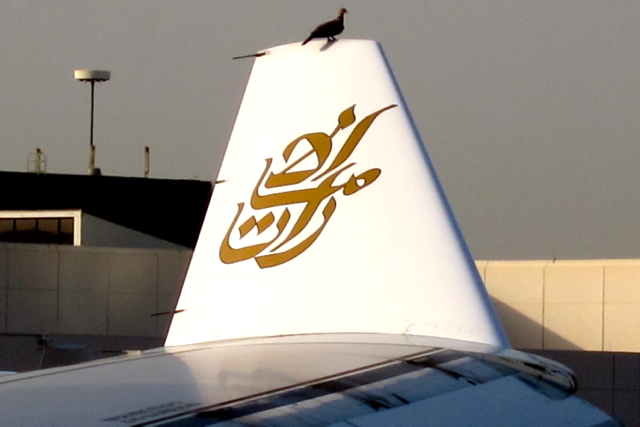 Fellow Pilot Catches A Ride
Within minutes of parking our wing attracts two others.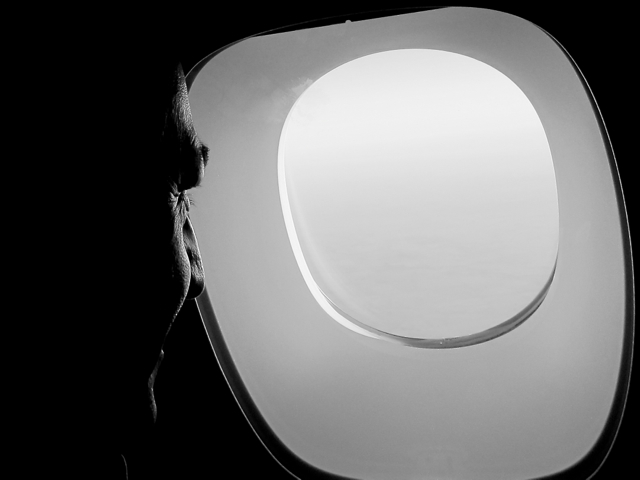 The Author - Seat 1A EK406
Even after 28 years flying experience, arriving home as a passenger is still a captivating experience.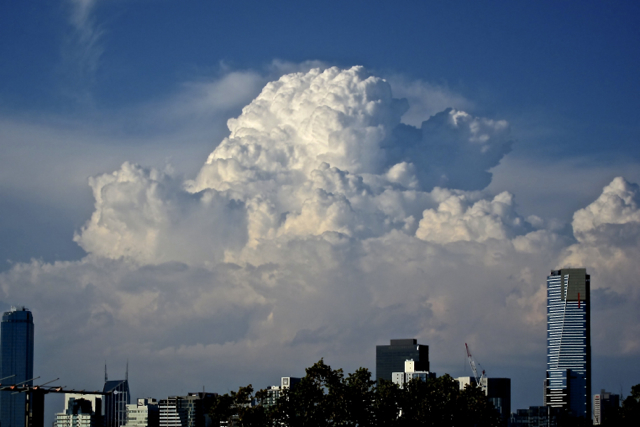 Summer Thunderstorm - Melbourne.
Pretty from a distance - violent underneath.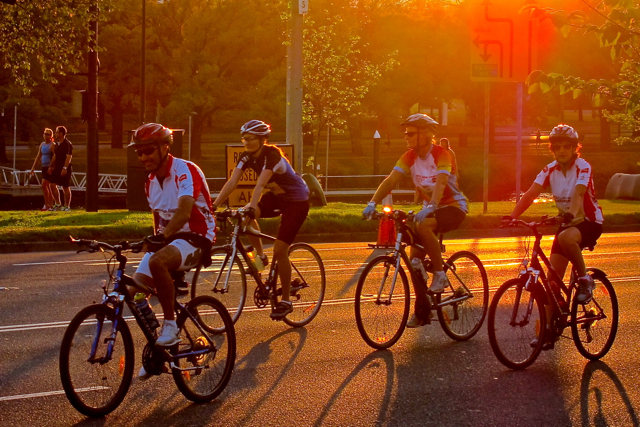 Alexandra Avenue - Melbourne.
Roads closed for the annual ride across the Westgate Bridge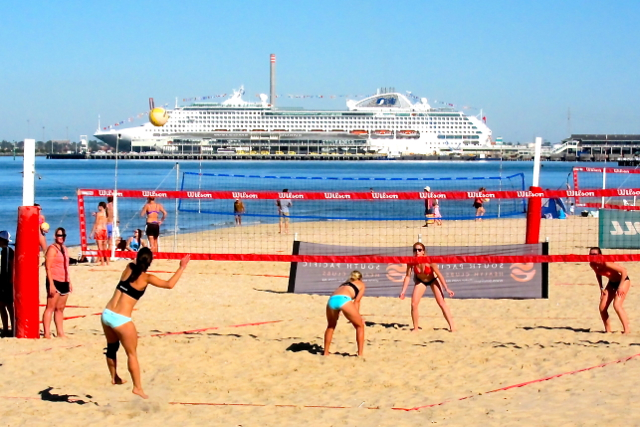 Albert Park Beach - Melbourne.
In the last few years beach volleyball has blossomed to become a regular weekend activity.


\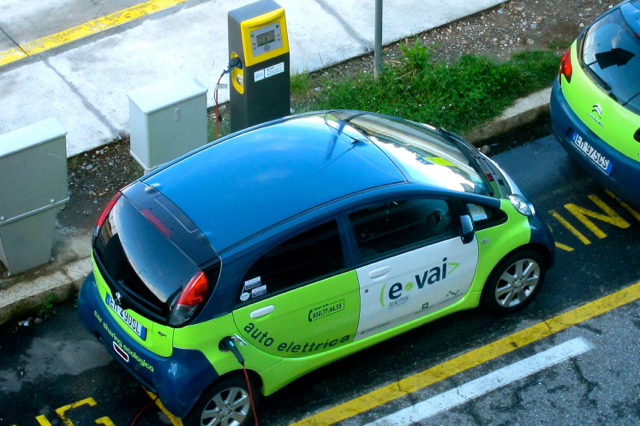 Electric Car Sharing


Linked with Lombard train services in Italy, the E-VAI Car Sharing system is up and running. Sign-up online, swipe your credit card, unplug the car (take the cable with you!) and you're off. 5 euros an hour to a max of 60 a day. Click HERE and drive away.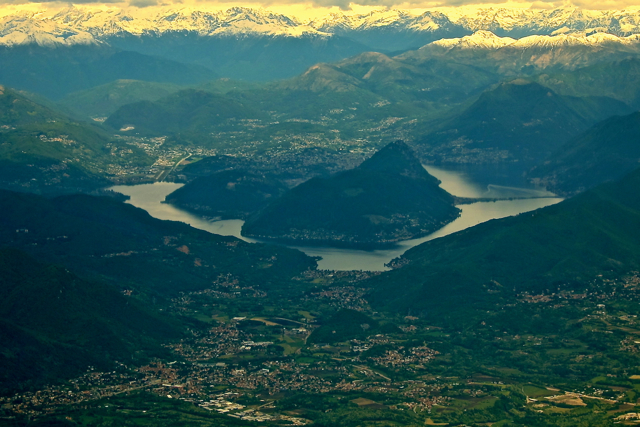 Lake Lugano

The northern half of Laga Di Lugano is in Switzerland, the southern in Italy.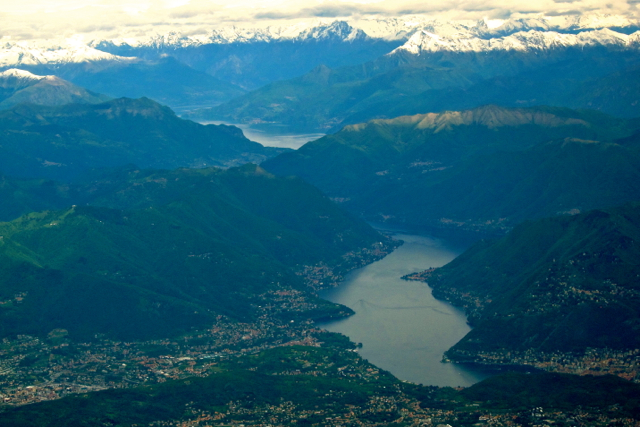 Lake Como

With such stunning geography, you can understand why the italians care little for politics -
having more governments since the second world war than years.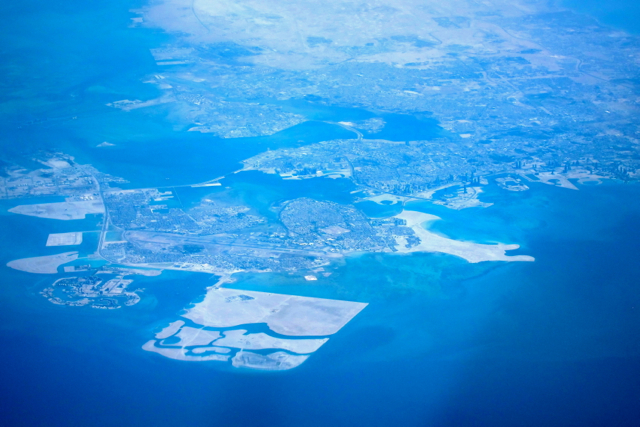 Manama, Bahrain

All the new development in the island kindgdom of Bahrain is on reclaimed land. Why? Only Bahrainis may own property on the island itself, so to attract investors from overseas, all the new developments are built on the ocean.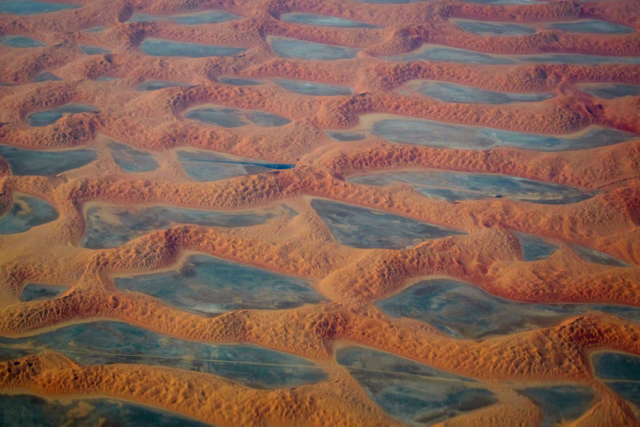 Empty Quarter, Saudi Peninsula
Intriguing sand dunes in the empty quarter, bordering the U.A.E. & Saudi Arabia.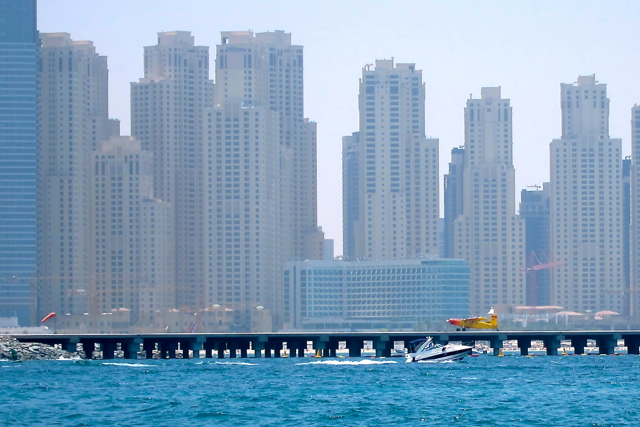 Dubai Marina Runway, Dubai


The runway, used for the World Parachuting Championships six months ago - is built out on a pier. The guy who takes the jumpers up, flying an Islander, ALWAYS lands into wind; which is the preferred-option. This guy in the yellow plane, however, lands with a tailwind. He gets away with it all the time ... but he makes watching pilots cringe - everytime. Is that why his passengers jump out?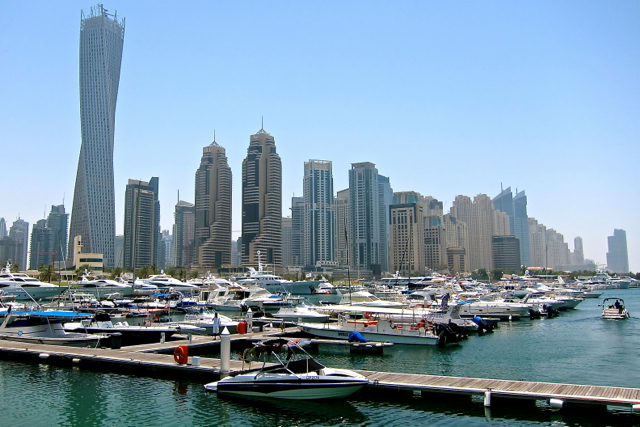 Dubai Marina, Dubai


The incredible twisted tower nears completion and life is, again, full speed ahead in Dubai. Huge boats ply the waterways. Property values are up 15% on last year and in some suburbs rents have increased 40% in the last 12 months. Property values are still 22% behind the highs - before the Global Financial Crisis in 2008 - but they are growing steadily without the hype. Australians finding the stopover enroute to Europe will never get the appeal of the place. When the weather is perfect in Australia it is also perfect in Dubai. But when Aussies travel, in winter; Dubai is suffering three hot months. For Europeans, however, when it's freezing, wet and snowy - Dubai's magnificant winter is only six hours away.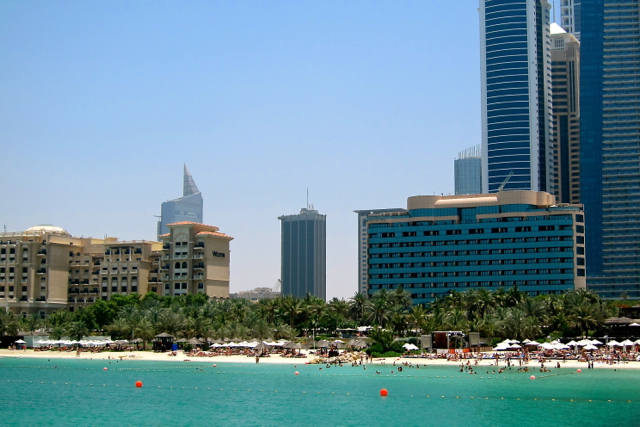 Beach Clubs, Dubai


A popular misconception about life in the Middle East is that people live in the desert. Like Australians, (whose deserts are much larger), Middle Easterners cling to the coastlines of the Med. & Red Seas and the Gulf - and are largely watersport people. As well as public beaches, there are beach clubs (one large public club is 'women-only' on Tuesdays). Every hotel has its own slice of beach for its guests - most with waiter service. This one is the famed Barasti Bar. Yes, alcohol is provided at all hotels (and their beach clubs) in Dubai, as well as the country's airlines. In fact, Dubai Airport has the largest alcohol duty free allowance of any country - up to five bottles.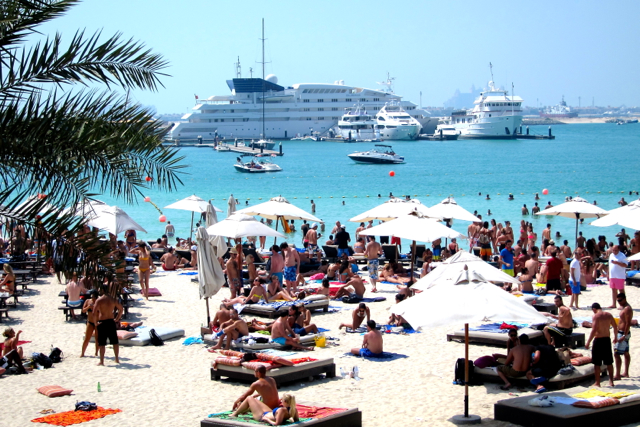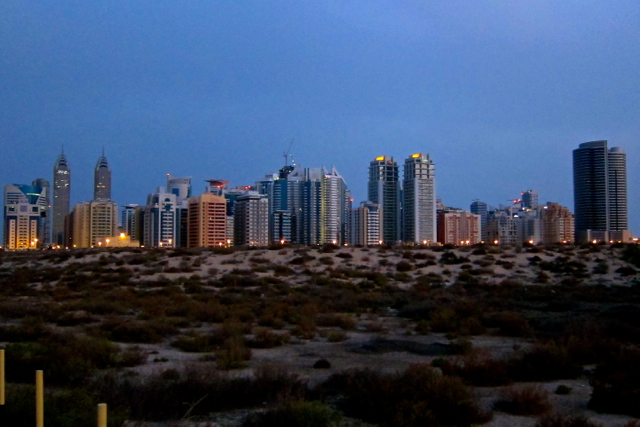 Anzac Day, Dubai


The desert, itself retreating from the coast due to encroaching civilsation, is just over the road - in the form of Jebel Ali Racecourse. They like their horse racing here in Dubai. Thanks to TuneIn Radio, the recorded Dawn Service from ABC Melbourne and the answer to the burning question, who is going to replace the late Tony Charlton AM - who passed away recently? (see story below)

None other than the voice of the RAAF at Point Cook and Avalon Air Shows, Peter Meehan; (ex-competition cyclist, pilot, 3KZ breakast announcer and now media trainer / MC). He did a marvellous job as a light katabatic breeze came from the desert toward the sea as night became day. Less than twenty kilometers from here, at Al Minhad Air Base, today's ANZACs transfer from their white A330 as they head to Afghanistan and continue Australia's longest-running war. The Last Post to an audience of one, and all was held together ... until Tony Charlton's grand-daughter took to the microphone. She did him proud.



Fisho's Club North Deck
Taken with iPhone 5's panorama setting.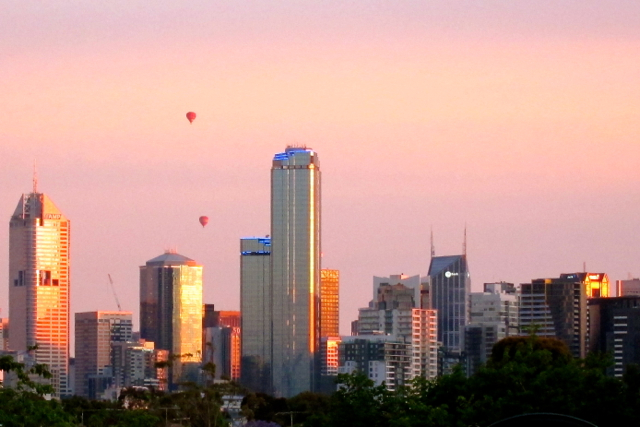 Autumn In Melbourne
Best time of the year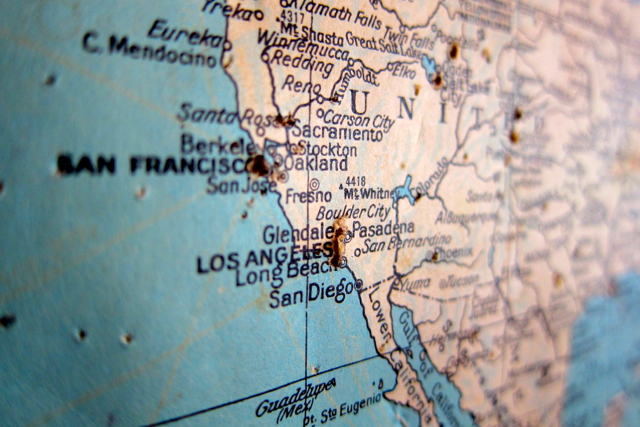 The Map On The Kitchen Wall

Since 1960, or thereabouts, my Dad's trips were displayed on the map in the kitchen by use of pins joined by a strand of red wool. Wouldn't mind a dollar for every time he went thru Melbourne, Sydney, San Francisco and L.A. airports.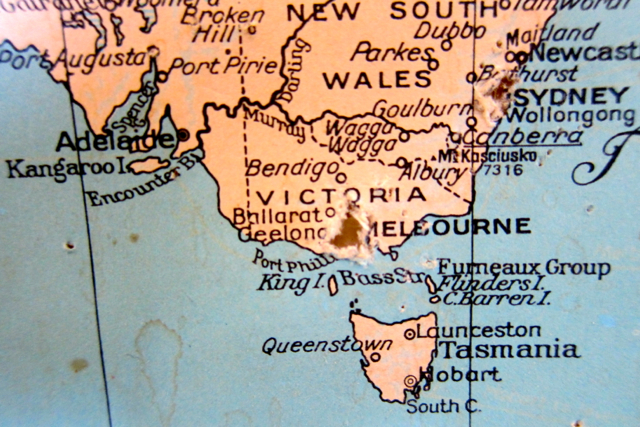 Dubai International Financial Centre
Is that Big Ben on top of that new scryscraper?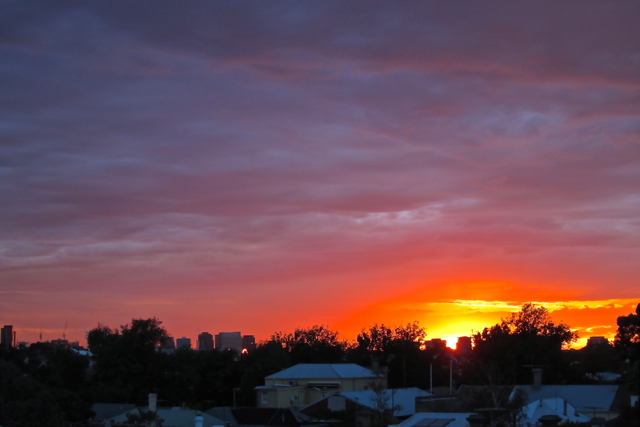 Birthday Sunrise, Melbourne
Every year I make a point of checking-out my birthday sunrise.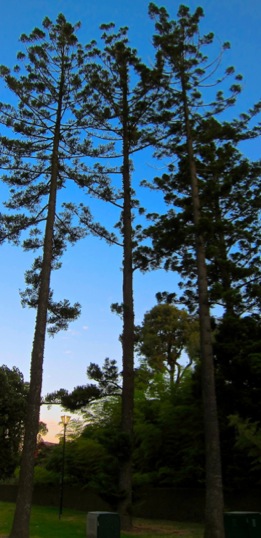 Norfolk Pine Trees, Royal Botanic Gardens , Melbourne
How come these Norfolk Pines are OUTSIDE the Royal Botanic Gardens in Melbourne?
'Cos they are not exhibits, they were grown as masts for ships for the Port Of Melbourne.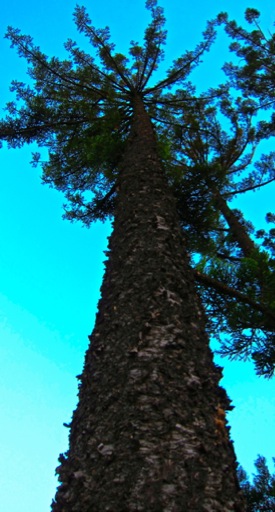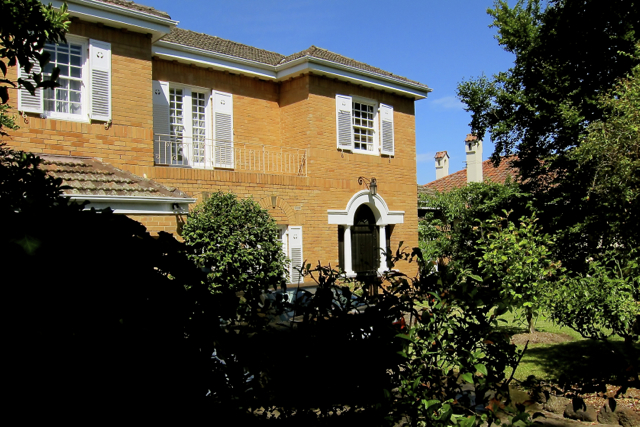 Christowel Street, Camberwell
Built by Barry Humphries' father in 1933, it is the house that laughed. And Laughed, and laughed...
May the new owners have as much happiness as we did.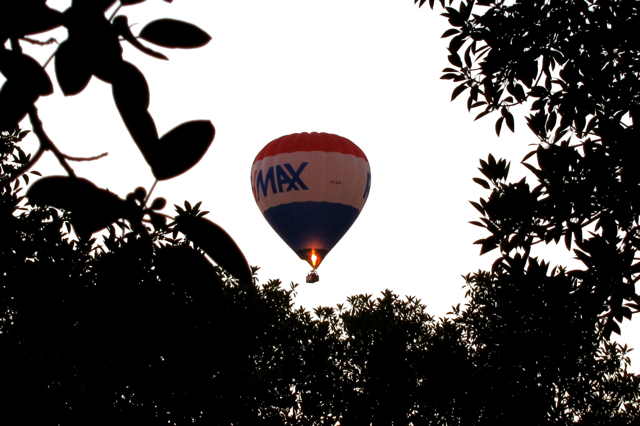 Royal Botanic Gardens, Melbourne
Every Sunday morning, they manage to avoid the trees.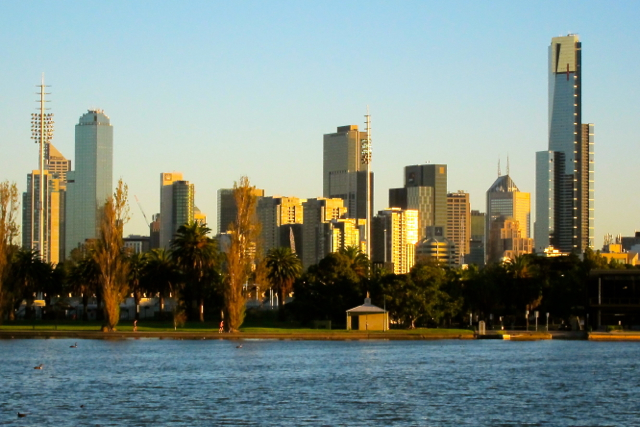 Albert Park Lake
From Robb's Carousel.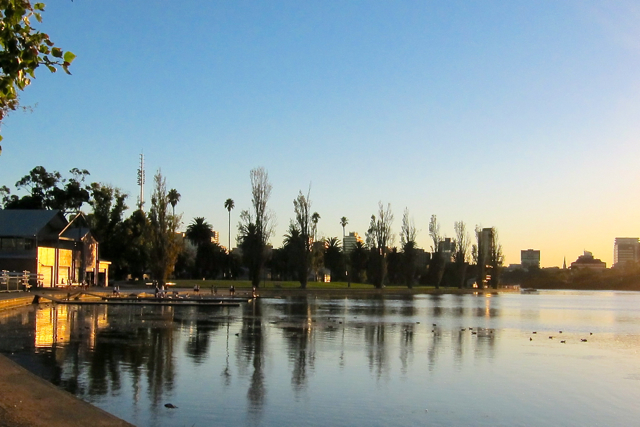 Albert Park Lake
Rowing sheds near Jeff's Pool.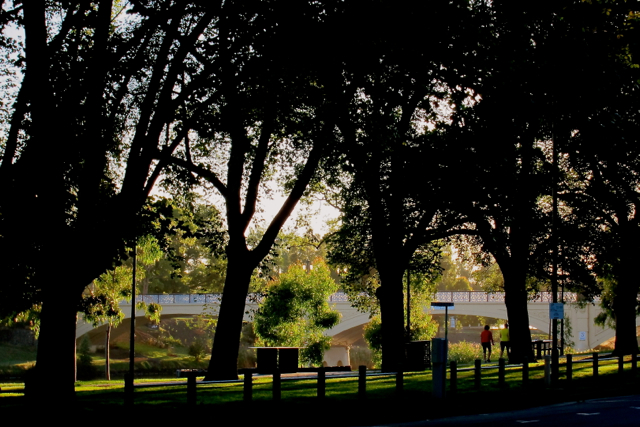 Morell Bridge

The first Victorian bridge built using reinforced concrete, Anderson Street Bridge was built by John Monash in 1899. It's name was changed in 1936 ... and in 1998 turned-into a pedestrian / bike bridge during Citilink takeover of state assets.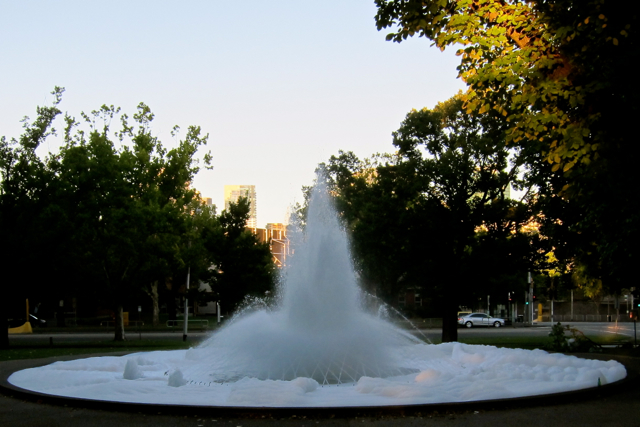 Drought's Over
For ten years Melbourne suffered a drought. The first victims were the city's fountains.
They're back now, and on Sunday mornings ... foaming liquid detergent.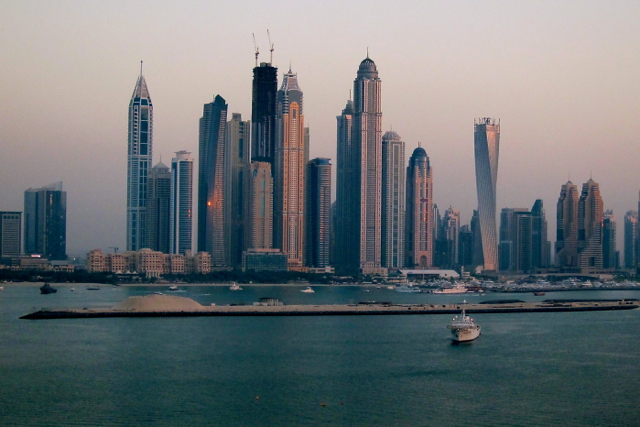 Dubai Marina

Ten minutes from home is the Dubai Marina, and the spectacular Sheraton Beach Club. It's a cross between The Gold Coast and Toorak Village. This view, from a friend's apartment on The Palm, is always captivating.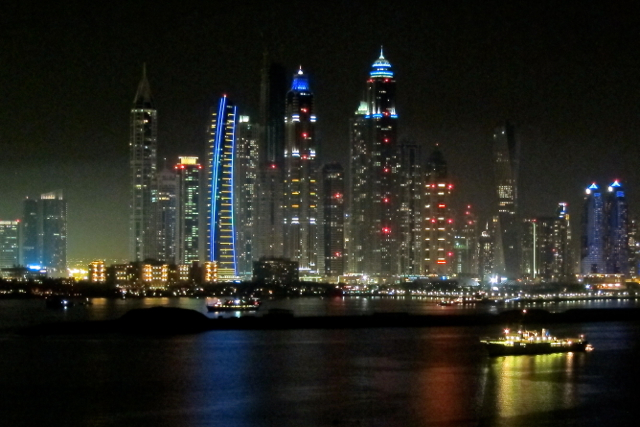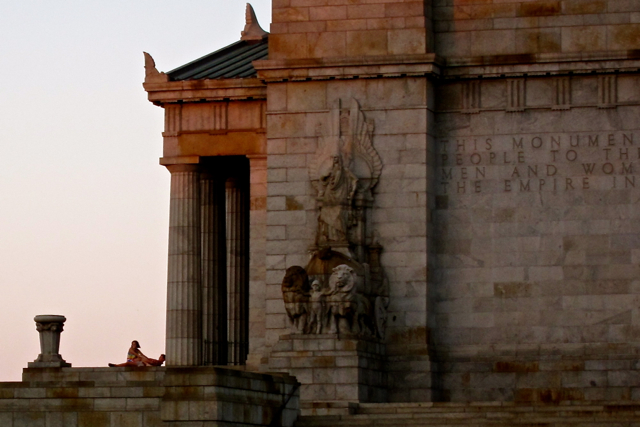 Shrine Dwellers

Some people would say that young people draping themselves on the Shrine Of Remembrance in Melbourne is sacriligious. Methinks the Diggers, for whom the Shrine was built, would get a kick out of the irreverence. It's not a bad place to watch the sunrise.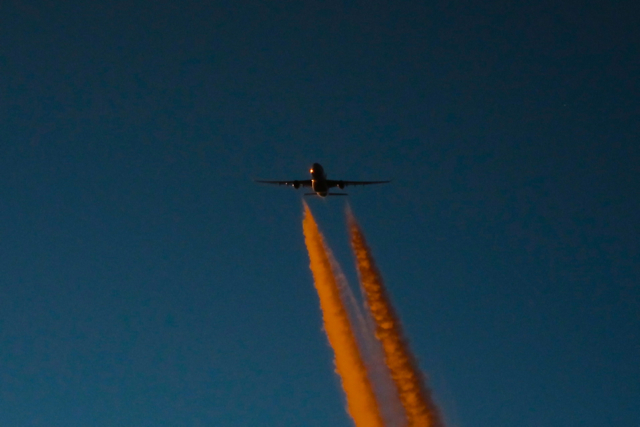 Photographer's Hour
Thirty minutes around dawn and dusk. Sometimes it's as short as 2000th of a second
An A330 on the same airway, 1,000 feet above, crossing at a closing speed of 1,700 kph.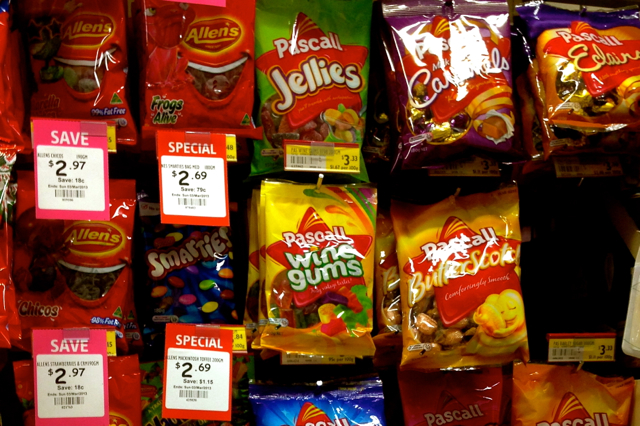 'Re-stock In Aisle Two!'

An Aussie expat is on holidays in the IGA supermarket in Abert Park, Melbourne.
All the Clinkers have been taken.











Prince's Bridge, Melbourne


Looking across Prince's Bridge at Hamer Hall and the spire of the Melbourne Arts Centre, the city's distinctive taxis and a tram ply their trade on Swanston Street. The bridge is often misnamed 'Princess Bridge'. It was, in fact, named after Edward, Prince Of Wales - in 1888. Sometime in the last few years the apostrophe has been removed from the name ... but I am too much of a pedant to allow that grammatical sacrilege to appear here.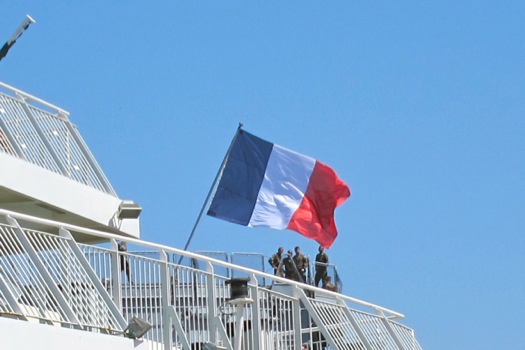 The Tri-Colour, Senegal


Dakar Senegal is having a tough time right now. The weather is great but European tourists - normally swarming the place to get away from a vicious winter - are staying away. They don't seem to understand that the fighting in Mali is a very long way away, and not affecting Dakar. That is except for the huge French navy supply ship, crammed to the brim with army guys and their equipment ... waiting to deploy to the Sahara.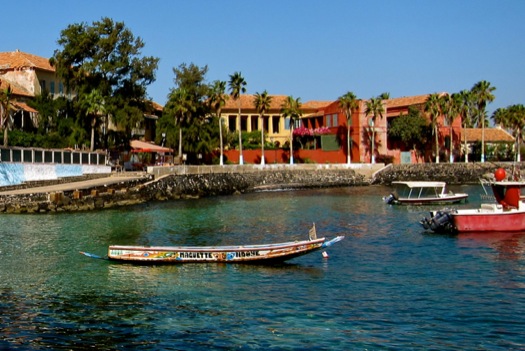 Gorree Island, Senegal

It may seem extravagant - catching a taxi and ferry to go to a cafe - but the view is worth it.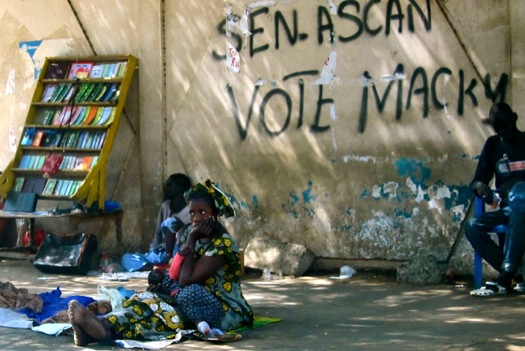 Dakar, Senegal


Hard to worry about elections when you don't know where the next meal is coming-from. After dinner at a local restaurant we noticed the owner combine all our table scraps onto a large platter which she then took and placed in the gutter. It was 11pm. Thinking cats were the recipients, we were shocked when eight boys dived on the remnants. Never seen that before ...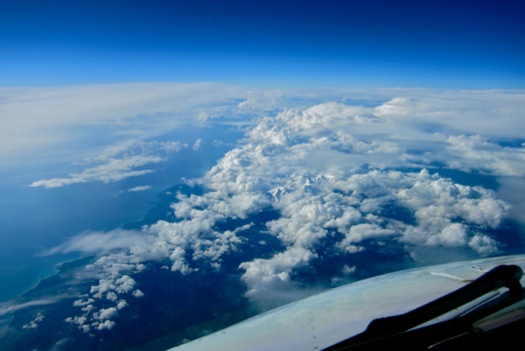 Snow-Capped Crete

Shrouded by clouds, the mountains of Crete are snow-capped in winter.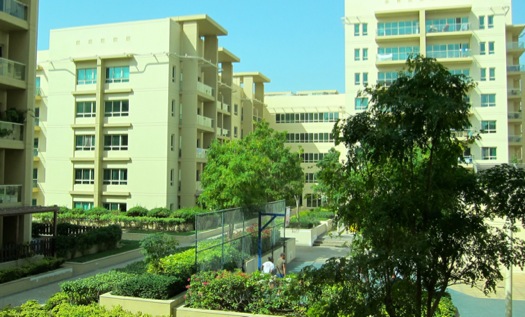 Dubai's Foggy Winter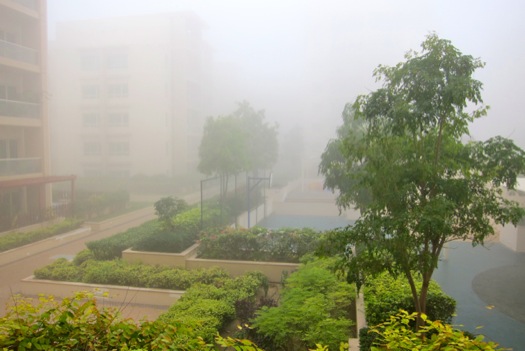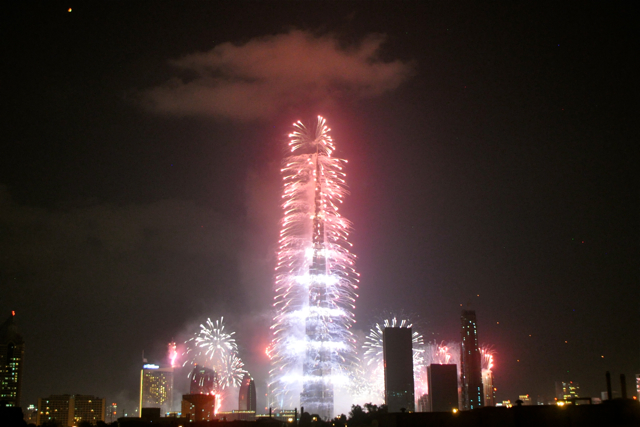 The Resurrection Of Dubai


An atmosphere of optimism has returned to the world's newest international city which continues to recover from the 2008 U.S. financial crisis. 2012 ended with a slow-motion fireworks display - as lazy chinese lanterns (in the shape of love hearts) drifted over the city forcing media and security helicopters to keep their distance from the Burj Khalifa.

The world's tallest building - originally named the Burj Dubai - was born in a boom time; as have all the tallest buildings in history. Going on past performance it may be prudent to sell your stock market shares the August before the opening of the next one! The name was changed to celebrate the Ruler of the U.A.E., Sheikh Kalifa of Abu Dhabi - whose help during the financial crisis assured the success of Dubai.

One second into 2013 the massive fireworks display began - drawing not one of the traditional "Ooohs and Aaahhs" associated with fireworks. Instead it was more like "F@#K ME!" as waves of explosions raced up and down the structure. To get the perspective, The Address hotel (the gold vertical line to the left with the white sign on the roof) has a bar at its 63rd floor - that's two floors below the Rockerfeller Center's Rainbow Room in New York.

After about seven minutes it was all over while the 'traditional' Burj Al Arab display - about six kilometers away - kept thudding-on. Arguably a better display, it lasted twice as long before leaving the chiily night sky (it's winter here) to the drifting Chinese lanterns. An economic prediction of the future? Time will tell.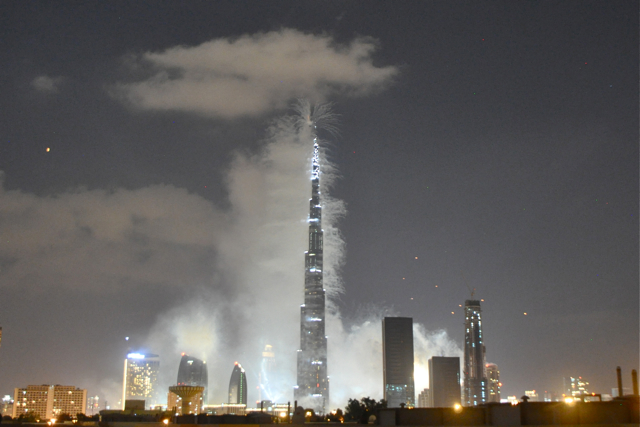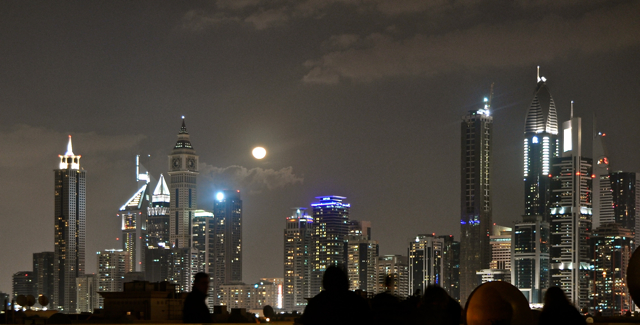 Prelude.


At rooftop parties all over Dubai, people wait in the balmy evening air for the main event. While you're waiting, the backdrop ain't bad ...

The towers along Sheikh Zayed Road are about a third of the height of the Burj Khalifa.



Follow the link to see last year's
On Tour Pics HERE and see hundreds
of images from around the world.



(C)jamesnixon.com 2018