17/11/10 03:08
jamesnixon.com

3AW Breakfast Radio Interview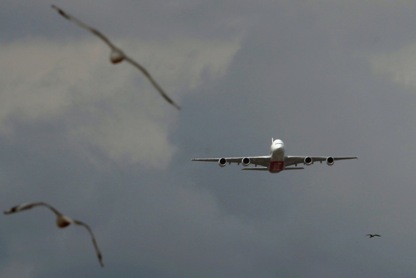 Mark Smith picture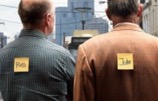 The 3AW Breakfast Show, with Ross Stevenson and John Burns, is the number one show in Melbourne Australia with 20.4% of the listening audience*.

On Melbourne Cup Day 2010 they conducted a light-hearted interview about the planned Emirates A380 flypast of the event.



Listen to the radio interview here:
3AW Radio Interview Melbourne Cup





The flypast was also covered by Channel Seven television, with 12 million viewers in Australia -- as well as a huge international audience.

The Melbourne Cup was celebrating its 150th, whilst Emirates Airlines was also celebrating its 25th anniversary.

It's also 25 years since James did his first flight, with Instructor Robert Maslen, over the same racecourse. That was in a Cessna 172.

For the A380 flypast he was with Captain Eric Trotter (from Brisbane), and Senior First Officer Sayed Al Hashimi, (from the UAE).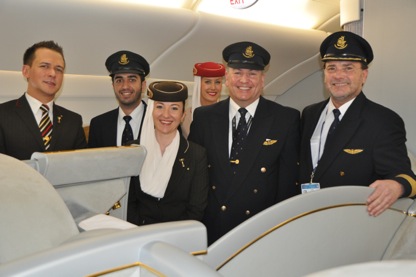 James Morgan picture


In the cabin with Channel Seven Reporter Monique Wright, and her crew, was still photographer James Morgan (see his website HERE).

They were attended by Melbournian Purser Amandah Cotchin, and her Cabin Crew Paul Eddy (SYD) and Nichola Knudsen (BNE).



Listen to the radio interview here:
3AW Radio Interview Melbourne Cup




*Final survey 2010