23/01/15 17:08
jamesnixon.com

6PR's Adam Shand Talks About Air Asia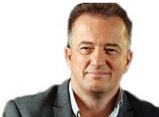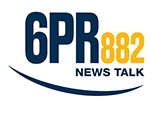 AirAsia A320 Crash
Adam Shan is my media friend. Hear his discussion by clicking the link:


Listen to the radio interview here:
2015.01.23_AdamShand



Sadly his guest jumps way out of his field when discussing autopilots and pilots' ability to "be connected" - he is obviously not a high speed, wide-body, modern jet pilot and sounds as if he does not hold an endorsement of an Airbus product. Understanding and working with the philosophy of Airbus is an involved subject. Their aircraft can be flown (and crashed) like any other.

His ignorance of the QF32 incident is marked. As well as other examples which raised eyebrows, the Captain decided upon a non-Airbus approved technique of thrust management which resulted in the aircraft getting below the lowest selectable speed ( VLS ), kicking-out the autopilot on three occasions during the approach. As designed.

When discussing a certain middle-eastern carrier (NOT the flag-carrier of the country in question) and prices of aircraft fuel, the guest displayed his ignorance. His correct answer should have been 'I am not qualified to discuss that issue'. The middle-eastern carrier is not supported by the government (in actual fact they pay dividends to them); they buy fuel at market prices wherever they operate and are treated like any other carrier (of more than 60 carriers) operating at Dubai airport. Which is why you may have had to catch a bus to the terminal as an Emirates passenger but not as a Royal Brunei passenger.

Dubai only derives 6% of their income from oil - they've never had much - which is why the father of the current ruler was wise to spend their early-gained oil revenue on tourism infrastructure. Methinks the guest was referring to the oil rich emirate of Abu Dhabi, which was - until December 1971- effectively a separate country.