jamesnixon.com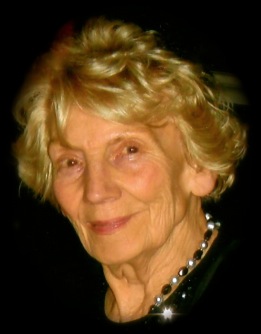 Barbara Nixon OAM FRHSV





Barbara Dorothy Nixon (Ba, Scales) was born in Elsternwick in 1927, the daughter of Howard (Jim) and Dorothy Scales (née Dick). She had an older brother, Ian (now deceased), and a younger brother, Derek. She attended Rosbercon Girls' Grammar School in Brighton and then Melbourne Girls' Grammar School, under the leadership of Miss Dorothy Ross. She was evacuated to Doncaster during the war.

She commenced studying Arts at the University of Melbourne but later transferred to librarianship, working in the general library from 1946 and transferring to the School of Engineering Library in 1948, where she worked until 1952. During this time, she met her future husband, John Crammond Nixon, metallurgist and newly appointed Senior Lecturer in the Department of Mining & Metallurgy who had recently completed a PhD in Salt Lake City, Utah, USA. John was the younger son of Harry and Hilda Nixon (née Van), brother of Harry, and had grown up in Mont Albert. Six weeks after meeting, they became engaged, and married 3 months later on 23 February, 1952. They moved to Broken Hill with baby Ginny in 1953, when John joined the Zinc Corporation, later part of ConZinc Rio Tinto of Australia (CRA). In 1955, they travelled by ship to the UK and settled in Bristol, where Ro was born. John was seconded as Manager of the ANZIN Development Laboratory at Avonmouth, UK.

After returning to Australia in 1958 this time by air, they purchased 19 Christowel Street, Camberwell, and James was born in early 1959. John was appointed CRA Group Research Metallurgist and later joined Comalco in 1973, as Director of Research. He retired in 1985 but was very active as a Fellow of the Australian Academy of Technological Sciences and Engineering, serving as a Council Member from 1985-1994. He was appointed a Member of the Order of Australia in 1993. Ba supported him to the utmost in his various professional endeavours. She was involved in the Victorian Women's Auxiliary of the Australian Institute of Mining and Metallurgy for over 50 years, including being President in 1979-80. John died in 1999.

In 1962, John and Ba purchased two adjacent blocks at Walkerville, Waratah Bay. Ba's family had visited Walkerville prior to the war. John and Ba embarked on a house building project which was to span 9 years. They gained great enjoyment from "Waratah" and had many wonderful family holidays there. When camping prior to the house being completed, they met lifelong friends the Ferriers from Echuca and the Dowies from Glen Waverley. For some 20 years, the Nixons travelled to Echuca every Easter, to camp on the Murray River in the Barmah Forest. The Tonkins joined them, camping both at Walkerville and Echuca.

Ba was very active in the children's school activities, including Mothers' Clubs, Parents' Associations and tuckshops, including at Carey Grammar for some years after James had left the school, culminating in representing the Parents' Association on the Board of Melbourne Girls' Grammar School. In 1968, she commenced work as a volunteer librarian at the Royal Historical Society of Victoria and was appointed Honorary Librarian in 1975. This was her major life interest and she was awarded the Fellowship of the Royal Historical Society of Victoria in 1983, and continued to be involved in the Society. In 2003, she was awarded the Medal of the Order of Australia for her voluntary work, particularly for her work in the RHSV Library. Her other interests included her garden, Book Group (since 1963), Walk Group (Forever Amblers), keeping up with many friendship groups including school friends, and most of all, a succession of dogs, particularly long-haired dachshunds, not always that well-trained.

Ba is survived by Ginny, Ro and James; her grandchildren Louisa (1992) and Kate (1994), son-in-law Stephen Ashton and her brother Derek.

- (written by Ro Nixon)

***

Living With Ba
- by Derek Scales (read at the service by John Scales).



Until 1949 Ba and I lived with our parents at Elwood, close to the beach, where we had contests; who could pull off the biggest piece of sun-burned skin from our bodies, without it breaking.

When I was about kindergarten age our parents told me not to go down the lane at the back because there was a lion there, and Ba nodded her agreement with the threat. Finally, it took me years to overcome my disappointment in my sister, when I realised they were all lying to me.

We moved to Caulfield as the (1939-45) war began, and together she and I went to the Saturday pictures in winter and the Malvern baths in summer. After swimming, she often insisted we walk home, so she could spend the tram fare on potato chips in the paper.

Mid way through the war the Americans arrived, set up tents in the public parks and took over our school buildings. For a while we only went to school for half a day and as compensation, and to keep us off the streets, the government gave us free tickets to the St Kilda ice skating rink. That was how Ba and I became expert skaters.

By 1943, such was the concern of a Japanese invasion, lots of schools were evacuated and Ba was sent well away from danger, all the way out as far as the Doncaster golf club.

A sixteen year old neighbour wanted to get out to Doncaster and get amongst these evacuated girls. His father, a Presbyterian army chaplain, garaged his car while overseas and that was used to visit these evacuees. With severe petrol rationing, this lad recruited me to help get bottles of cleaning fluid and kerosine and metho from Coles and Woolies, just to keep the car running. Then, as sure as night follows day, he crashed the car and had to 'fess to his father.

When the war was over Ba would rush home from school and immediately telephone the girls who had been on the tram with her and then talk for hours, with the Old Man threatening to have the phone cut off. She used the phone that way until older brother Ian arranged for us all to listen in, using the wireless and speakers, quite illegally I would think.

Ian had a chocolate weakness and stashed blocks of Cadbury's under his bed mattress, threatening he had counted the pieces before going to work. Either he couldn't count or was quite tolerant of our thefts. About the time he became engaged to Dora Ba came across a thin book under his mattress, carefully wrapped in plain brown paper. She showed it to me but I couldn't make any sense of the ink drawings of body parts but she often took it to her room to read.

For most of her teenage years Ba did her hair in two thick long plaits, cleverly designed for swinging from. When she annoyed me I just had to have an escape route carefully planned, for at times she could move surprisingly quickly and always had a mighty punch.


***


Working With the RHSV
- by Judith Bilszta FRHSV


I would like to thank Barbara's family for inviting me to pay tribute to their mother and grandmother on behalf of the Royal Historical Society of Victoria members and volunteers past and present.

It is my understanding that Barb first became interested in RHSV and its collections through the fund raising group Friends of the RHSV while participating in their activities.
Barb often said that bridge parties and soirees did not satisfy her interests. She believed practical assistance to be a better use of her time so she volunteered to work in the library sorting and listing documents.

It was a time of change for the Society in management structure and in the re-establishment of the library. Our records show Barb quickly became engaged in discussions leading eventually to the formulation of the first documented library policy statement bringing about an end to the borrowing by members of books, documents and papers, formulating an accession policy and the opening up of the library to public use on a daily basis. Within a short period she was mounting small exhibitions resulting in her membership of the First Exhibition Committee.

It was, you will agree, an auspicious beginning ; that Barb was able to continue, with purpose and professional skill, this zeal for involvement and hard work for a further 30 years as a Councillor, librarian and committee member has contributed much to the Society's ongoing development.

But it is as the librarian I would like to speak of, for it is here her greatest impact can be seen.

Barb was appointed full time librarian in 1975. She determined to concentrate her endeavour in the area of record keeping and the construction of the catalogue. Barb's management of volunteers was based upon common sense and the well being of each. She utilized the talents, skills and training in projects which gave satisfying outcomes to each. She enjoyed time spent in the tearoom and special events were celebrated with cakes or flowers. How she found the time to organize both remains a mystery.

Although a Society volunteer I was not involved in the library function until some months after starting work in the country societies area.

One of the many tasks library volunteers were required to do was supply answers to telephone enquiries. Back then, in 1982 there was no Google to supply the instant answer. You would be astonished and number of questions, most sensible, some ridiculous and many from Monday morning city office "Dorothy Dixers".

Being short of assistance, Barb came and asked me for a few minutes help with research – would I find the winner of the 1917 Melbourne Cup? I was given a crash course through the Vertical File and the news cuttings collection, told not to be too long, they were ringing back in 10 minutes.

The following week I enlisted as a library volunteer. There began the warm personal friendship and close working relationship which strengthened over time. There too began my appreciation for Barb's tremendous appetite for hard work. She was a dynamo for achieving results.

Being a library volunteer is to be adaptable, being the collection librarian resilient in the face of all that comes to pass.

Barb took the collection through three relocations overcoming problems of space, dust, water, stairs and insufficient equipment to mention but a very few. Careful planning ensured the reopening of the collections in a very few weeks.

Our tenure in the Mint, a lovely building but really unsuitable for the collection was probably the happiest and most productive of Barb's professional life . The systems and procedures she had put into place had gelled together, the appointment of a Curator had relieved her of the management of the visual collection and her long term concerns about the manuscript collection were now in the hands of Nonie Long, a retired professional librarian. She now had a large number of experienced volunteers working on research, indexing and small projects leaving her free to concentrate on the cataloguing of all print and published material.

The library was upstairs, spread over five rooms with the book collection in three very small bedrooms so badly lit that once the stacks were loaded a torch was required to find books on the bottom shelf. Our older volunteers could not bend low enough or get down on their knees so Barb's duties went into overload. "I'm a survivor," she would tell them.

But, the location had its compensation in the form of the marriage registry. Ever mindful of the well being of her roster she would keep an eye on the passing parade, send a message around when anything interesting appeared and off we would trot to peer through the blind behind her desk. Occasionally the blind would be raised, very occasionally the blind raised and the window opened.
In the hub bub of the Tea Room, an assessment would be made. Yes, it is true. Women enjoy a wedding.

Barb always began her day with a cup of boiling water –"Good for the body", she would say. In all the years I worked with her, I never once saw her to take so much as a sip from the cup. At the end of the day as we collected cold and tepid cups of water from window sills, mantlepieces and tables I would be given to ponder what body she intended it to be good to.

Although very easy to work with Barb had two dislikes which we could all be made aware of. She had a real thing about the placement of spine labels on books. The procedure was to fold a catalogue card in half, place on the bottom of the spine, mark the top with a pencil spot - the mark for the bottom of the label. If one made an error the label had to be removed – her library was to conform to a standard – (if humanly possible); to remove it you were sent off with a bottle of eucalyptus and a tissue and told to pick the label off. If it happened to be a permafix label you could be there half the day with everyone commenting on the overwhelming aroma.

Her other great dislike was anything left on a surface at the end of the day. No matter how many worksheets, papers or files were used during the day nothing, not even a paperclip, could be left. Any "but" would be very quickly dealt with. You put it all away. The need to find an empty drawer became all important.

Barb supervised the move to A'Beckett Street, mindful of Council's long term plan to convert the catalogues to computer based data programs. She gave every assistance to those working on the processing of the Manuscript catalogue, however the phasing out of the card catalogue disturbed her. No one appreciated the need to keep library systems up to date more than Barb but the card catalogue represented the visual sign of her major work in the library. It was the end of an era.

After the sadness of her beloved John's death and a period of mourning Barb continued with her library activities however she was to a degree distracted by domestic and personal issues. We were all aware that that vitality, that dynamic energy which had so impressed us for so many years was slowing down.

None-the-less library routines continued. The Friday shelf check continued as long as Stuart Cohen was able to assist her. They had done it together for years. Frail in body, Stuart would not, under any circumstances cede the library steps and Barb indulged him.

Barb welcomed the appointment of the Collections Manager. The collection she had taken over in 1975 had quadrupled in size and more experienced hands, conversant with current library practise was required to manage and maintain the resources. She also appreciated the fact that all of the collection was available to world wide interests.

As she mulled for ages over the selection of directories to be sent off for rebinding, wrote her thank-yous for donations to the collection and completed a multitude of necessary small tasks we observed she became more and more detached from book processing.


Barb was accorded the Society's highest honour – a Fellowship in 1982. During her 42 years in the collections she worked with and along side Society directors, librarians, curators, conservators, a collections manager and with more than 18 hundred volunteers. The rich content of the resources of the Society are in part available due to her competent management of the library.


Barb and I met for the last time some weeks before her death. She wanted to know everything that had been and was going on, then cup of boiling water in her hand and spectacles perched on her head she went off to get the latest news on Council activities.

The RHSV has, during its hundred plus years had a number of members contributing long years of service, but none I think has shared such generosity of time, such practical organizational skills and such charm and fullness of spirit as Barb.

And for that we say thank you.

Rest in peace.


Judith A. Bilszta FRHSV



***

Mum
– by Ro Nixon


Welcome to this service for Barbara, or Barb, or Ba, or Scales, or Baba, or Mrs Nixon, whom I will just refer to as Mum. It is utterly humbling to see so many people here, including a number from interstate including cousin John and my old friend Kate from Brisbane, and others from Sydney and Canberra.

Thank you to St John's for having us. Mum was a church goer here for over 50 years. In the 60s and 70s, clergy such as Russell Clark and Phil Salvin were regular visitors to our house in Camberwell. When my grandfather, Mum's father Jim Scales lived with us for a year or so before he died, Russell Clark was a frequent visitor, for a whisky...or three.

Welcome to Christowel St Camberwell after the service, which we deliberately chose to be held on a Friday afternoon, so that we could make this occasion into a real celebration of Mum's life. Christowel Street was Mum's home for over 50 years, and has seen many wonderful occasions, birthdays, anniversaries, dinner parties, neighbourhood drinks and of course Steve's and my wedding reception. But remember Mum saying, please park on one side of the street!

For Mum growing up in the 30s and 40s, Melbourne was a much smaller place. There was only 1 university, for a start. You got the feeling that she just knew everyone! Invariably, you would say you met someone somewhere, and she would say, 'Mmm, I think that person's aunt lived in Caulfield and went out with your Uncle Derek!' But what was amazing was her real curiosity about people, her ability to extract their life story within minutes, combined with a genuine interest about what made them tick. She was just a natural networker, recognising connections between people and matching them up. Literally! She was a stunning success as a matchmaker, matching not 1,2 or 3 but 6 couples, including Pat and John Permezel here today, the Balls, the Davidsons and the Perrys.

To my surprise, I found out recently from Marjorie Carter (nee Robb) that Dad had also scored in the matchmaking stakes- by introducing her to her husband John- although apparently without much planning or grand design- this occurred on Flinders St station. My matchmaking score is zero, and it hasn't been for want of trying, especially where my brother is concerned!

This curiosity and applied networking, combined with librarianship training as we have heard from Judith, were terrific tools for historical research, and through the Royal Historical Society (we called them the Hystericals), Mum was able to help countless people over the years. I picked up a book at Camberwell, signed by the author, thanking Mum for all the work that she had done, and I am sure there are many more.

One of Mum's favourite sayings was It's an ill wind that blows no good", meaning, there's always a bright side, you just have to look for it. She was terrific at finding the bright side. She was also very adaptable. Soon after Ginny was born, Dad got a job in Broken Hill. To this day, Broken Hill is the Wild West! In 1953, it was the wild west, but without air conditioning or sealed roads! It was a very long, dusty trip from Mildura. Yet she embraced it, she loved the camaraderie of the mining wives, and it was one of the best times of her life. When Dad was transferred to the UK, she adapted to that somewhat austere environment too, in the grips of post war rationing. The company paid for a nanny, who was called Rosemary. Mum was a little concerned, as she had already chosen the name Rosemary for her unborn child, if it were to be female. Fortunately, she and Rosemary hit it off just fine. Rosemary was amazed, when expecting to eat and sleep in the maids room, that she was invited to eat at the same table as mum and dad! Australian egalitarianism I guess.

In her words: "Ba was like a breath of fresh air, enticing, unlike anyone I had met before; elegant, poised, so alive and interested in everything, not given to sentimentality or self interest. Being welcomed into her family was a very enriching experience that set me up for my later life."

Indeed! Rosemary, now called Nanny, or Annie, and who became my honorary godmother, went off to become a flight attendant, literally growing wings, travelled the world, and eventually married the most dashing of RAF pilots. She still lives in England, and greatly regrets not being able to come here today, but has been in close touch. Another great friend currently in England is Mary Mckie, otherwise known as Goody. She was a marvellous friend of at least 65 years, who remained close, despite living in the UK for many years. Mum and Goody spent many happy times at Christchurch South Yarra, where Goody was chasing the curate, John McKie. Fortunately she was able to see Mum in hospital in December during a visit to Australia.

I'll share a few other quotes about Mum- "Barbara radiated vitality" – "She was a go go girl, she never sat still" – "She never had a mean word about anyone". And from over the back fence at 1 Lansell Crescent, Lossie said: "She was in the best-neighbour-ever category, even if we both claimed to be quite mad. She certainly did lots of good things for many people". And from Judith Harley, another wonderful and loyal friend, "she was always caring for the well being and entertainment of others with her great sense of humour."

She certainly did have a great sense of humour! In recent times, she accompanied me to some conferences, always pretty quick trips so I would not be away from the family for too long, regrettably flying economy! I'll never forget our laughs on encountering the complexities of Japanese toilets, complete with heated seats and sounds of tinkling waterfalls!

Everyone is born, everyone dies, but few get to enjoy sort of relationship that Mum and dad had. They were married 60 years ago yesterday. They were together for over 47 years. She supported him to the hilt, even if she got a bit of a shock on day 1 of her honeymoon, when he brought out some exam papers to mark. She coped with many long periods of separation, when he would travel to exotic mines and of course in those days, there were no mobile phones to help keep in touch. Mum lost something of herself when Dad died in 1999, but she soldiered on, and rather liked having his things around, to keep his memory close, including keeping various assets in joint names, which caused a few problems with VicRoads, capably sorted out by our wonderful legal neighbour, Len Hallett.

I remember the dinner parties and the mining people from all over the world- from Canada, the States, England and Sth Africa. The Victorian Womens Auxiliary of the Australasian Institute of Mining and Metallurgy was just one of the myriad of voluntary organisations that Mum supported for decades. Book group, walk group, tennis friends, neighbours and particularly her school friends were the source of wonderful long friendships. In addition, she just loved her garden and her dogs...and we have now inherited her most recent acquisition, a Jack Russell cross from the lost dog's home, called Pippa.

Mum had so many marvellous friendships. There was a special bond established at the camping area at Walkerville with the Ferriers and the Dowies, and later the Tonkins. Sadly Rosemary Ferrier, a great friend, died about 18 months ago. This weekend, the Nixons and the Ferriers will head to Walkerville to scatter the ashes of these remarkable women, together.

I don't think you can ever underestimate the influence of your parents- and what you learn from just watching how they go about life. She was always there for us, but doing things for other people as well. In the words of my godmother Annie, you don't know how lucky you are, to have that special person as your mother.



***

Mum
- by James Nixon


Twelve years ago I stood here and talked about my Dad – how his values shaped my life. But Mum was different – she made me into a product. She made me into a gentleman.

Two days after I was born Mum had my name put on the Melbourne Cricket Club waiting list. The wait took 27 years!

Whether she had read a book called 'How To Raise A Gentleman' during her time in England, or got it from reading Jane Austin novels – I am not sure.

Don't get me wrong, it's all been beneficial.

I have been walking on the gutter-side of women all my life. I have never been splashed by a passing horse and can report that this gentlemanly-action has kept tigers, lions and elephants at bay. No woman walking beside me has ever been attacked by wildlife. Thanks to Mum.

After reading Christopher Robin and being dragged 'into town' as she called Melbourne; up the hill opposite the Town Hall to have a frosted chocolate at Hilliers; I was trained to avoid walking on the lines in the squares on the footpath - to avoid Bear attack.

She taught me how to tie my tie and shoes, and to mind my Ps and Qs (whatever that means). Manners, to shake hands, look people in the eye, iron a shirt. To love Mozart.

A depression era child, she taught me that FHB means 'family hold back' when the sugar was running-out. To buy clothes at Henry Bucks (they cost more but last longer) and that every kitchen needs a very expensive bottle of Anchovy sauce – a tiny dash makes a tuna casserole divine.

She forced me to come to this church, where I learnt that Jesus hung out with fisherman, fallen women and lepers – and where I got a taste for communal wine at 12 years of age. She encouraged me to join the youth group - which is where I learnt spin-the-bottle. If Cathy Pitt is in the audience could I see you later?

Mum's tireless quest to turn me into someone who could marry a Merton Hall girl – and spend my entire life on Melways pages 58 and 59 – eventually backfired. I have remained single – mainly because she threatened: "NEVER talk to strangers!"

As Ro said – she match-made everyone else – but me.

I think she was saddened that I was bribed from supporting her beloved Melbourne Demons, when I was six.

The John Peck and Graham Arthur arm badge, '61 Premiership Flag, beanie and club song poster were sweeteners; but my sister Ro's offer of a personal meeting with Hawthorn's playing Captain / Coach Graham Arthur put her over the edge. No Mum could compete with that.

However it was for the best. After all, what Melbourne did to Norm Smith saw even Ron Barrassi take his leave. But Mum never stopped supporting them, and only days before she died was talking about Jim Stynes and his battle.

Secretly she didn't want me to be a footballer. She was holding out for me to join the English Cricket Team. I still can't understand why, but, as schoolgirls, she and Goodie had spent many days at the MCG and I think there was some Pommie fielder she was keen-on.

The other week, at her cremation, Goodie announced that Mum's little brother Derek was the first boy she had ever kissed. I think Mum had arranged it so Goodie could practise. Either way both parties reported that it wasn't memorable. In fact, Derek couldn't remember it at all – but then he's kissed a lot of girls since.

The beginnings of the love affair of Mum's life - which Ro touched-on - bears retelling. Mum used to catch the tram up Swanston Street to the university. On these trips she used to chat with Blue Evans. He used to regale her with stories of a new hard-nosed American lecturer called NIXON.

Despite coming from Mont Albert, Dad had returned from Utah where he had received his Metallurgical degree and had picked up an accent. It's getting better, but in those days the yanks couldn't understand Australian.

When he arrived at the counter in the Engineering Library one of the girls rushed backstage and alerted the staff "That YANK is at the counter!" Mum, jumped-up and said "Stand back – I'll sort HIM out!" and went to serve him. A few minutes later she was smitten. Six weeks later they were engaged.

A few days later Mum was on the tram with Blue Evans who was complaining about a low grade on an assignment from the yank called Nixon.

Mum turned-on him and said: "Well, it's your own fault – you haven't been putting-in the study!"


She remained loyal to Dad until the day she died.

One of her other loyalties was to the Hystericals and I well-remember being volunteered to move their heavy collection a number of times.

Her sharp, accurate memory for all people and things in Melbourne was legendary. Not only could she assist TV, film producers and architects with historical facts about Melbourne and its buildings; she had the dirt on everyone.

"I could write a book about it!" was a phrase we've all heard thousands of times.

From the backgrounds of just about every Melbourne politician, businessman and socialite, she had an interesting snippet. She had the goss on the two lesbians at Walkerville who burnt down four buildings at Walkerville South as well as the life story of 'Hooky Joe', a one-armed Portuguese fisherman who lived by McPherson's Creek. She could recite the family tree – complete with interconnections – from just about everyone in Who's Who.

When I'd challenge her to put it down in print she'd say she was scared of being sued. But in reality it was because she wasn't comfortable saying a bad word about anyone.

Hers was a lifetime of change. Mostly for the better.

She'd seen the introduction of fridges, dishwashers and microwave ovens.

From steam trains to diesels, the old Austins to modern Falcons, handwritten library cards and typewriters with carbon paper - to computers. Colonial to natural gas. The introduction of television and the advent of colour - from DC3s to jets. Although jets brought problems.

The mining industry was one of the first to embrace air travel and Mum's dinner guests at Broken Hill were, a few days later, killed in the Comet crash.

So whilst Dad would be flying around the world, Mum'd be wide awake "flying that plane" as she called it.

When he retired – and she could finally get a good nights' sleep – I started flying. There have been times when I have been having six hours sleep in my bunk across the Atlantic and Mum would be sitting-up in bed flying my plane for me.

Her optimistic view of life was evident in every conversation.

One day I had an incident whist towing targets and thought that it was becoming too dangerous. I resigned and was concerned about future employment. She consoled me with "When one door shuts … another always opens". Sure enough, the next day I was offered my first airline job – and later the three guys doing my target towing flight were killed.

When I met her and Ginny at Birmingham Airport in 2003 her very first words were "That Dubai is incredible! You have to get a job with Emirates". I am only sad she didn't hang around long enough to enjoy the First Class travel afforded to Captain's Mums. She deserved it.

An avid 3AW listener she was rapt when Ginny got a job there and was always excited to hear my voice come out of the radio. She would tape it – playing it back for me to hear which seriously-confused my dog, Igor.

When Dad died, we used Kingston Funerals – "because they advertise on 3AW" – and they did a great job for both Dad and Mum.

From all around the world I'd call her at 4-15pm Melbourne time (never wanting her to have to make the choice between me and Derryn Hinch's opening editorial). Sometimes, in New York or Toronto I'd have to set the alarm clock to do it, and, despite the cost, I would always be given the long version of the weather in Melbourne.

It's only fitting that I end by thanking the other men in Mum's life who have supported-her since Dad died. Sandy Gair who with the Ellis's and Jim Brown have kept Walkerville up to scratch; Ron Lane who has been looking after Camberwell for 50 years, Paul Haysey who carefully managed Dad's investments, and Len Hallett who's been both a great neighbour and friend.

And I'd like to make a public thank you to Judith Harley, my cousin Delia, sister Ginny, brother-in-law Steve and nieces Louisa and Kate for being so supportive during her decline. As well as Mum's little brother Derek and wife Netta.

And especially sister Ro - who is an absolute angel – and who has inherited all the hyperactive attributes of her Mother.

The last thing Mum said to her next door neighbour, Lyn Hallett; whose incredible chicken sandwiches and cakes you're about to sample at Christowel Street; was "What on earth did I do? To deserve you as a neighbour?"

That's what I want to know.

What did WE do - to have deserved such an incredible mother?

Vibrant, elegant, funny, energetic, loyal, caring, responsible, thoughtful, supportive but most of all … loving.

She was as crazy as the dogs that have carpeted her life and who deserve to be remembered: Hedda, Lisa, Nina, Igor, Ritzie, Terry, Sandy and Pippa. They could have had no better life than be Barb Nixon's dogs.

The only thing that consoles me about losing her, is that she and Dad can finally resume the love affair of the century.




***

This page compiled March 1st 2012 (C)jamesnixon.com