jamesnixon.com

Malaysia Airlines ... & Latest News, Editorials & Feedback here.
This site was last updated on the 6th Feb 2017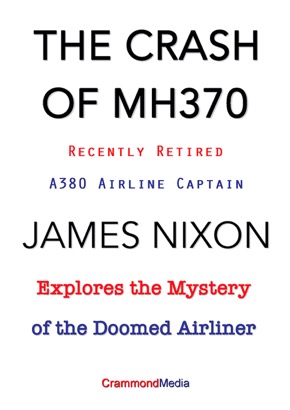 New book
The Crash Of MH370
Check out the link HERE



__________________________





What Can You Learn In Two Days?
Ross & John asked what you can learn in two
days … James offered to teach Burnso to fly an A380
Click the link3AW_FlyAnA380_Feb_06_2017-004
:_____________________________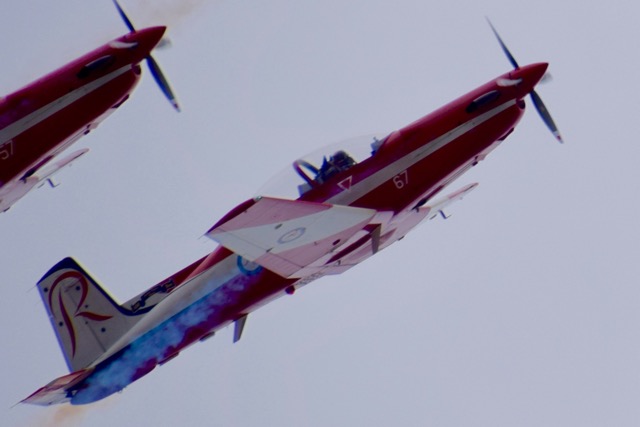 Australia's Roulettes
Performing over Melbourne for Australia Day 2017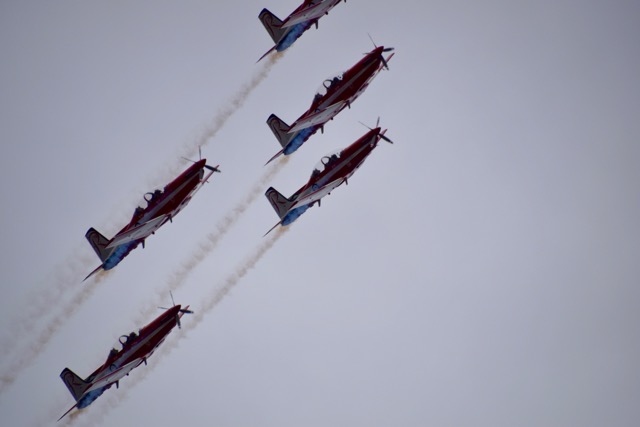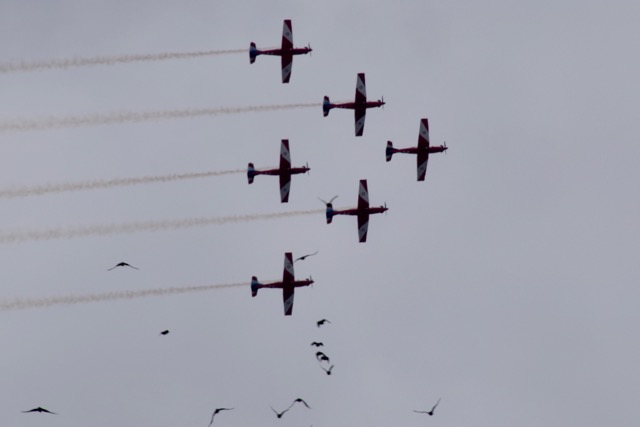 Too Many Things With Wings
You don't need to meet birds
when you have to work on Australia Day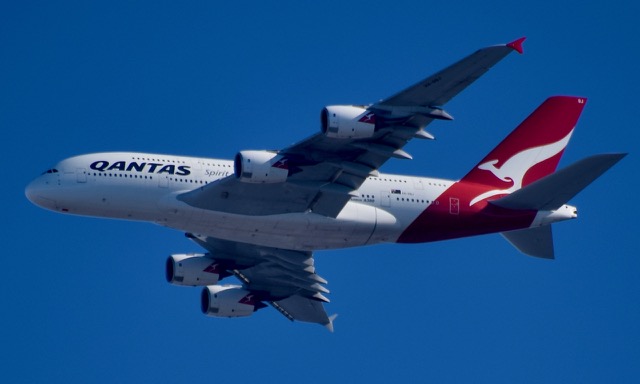 The Crew Of QF94
Made up 42 minutes over the Pacific last night
_____________________________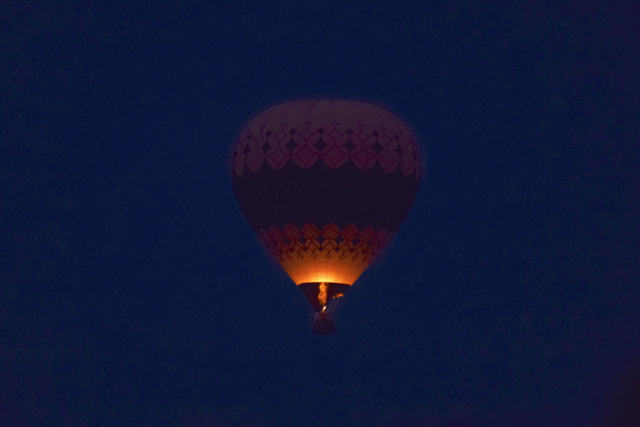 Sunday Morning In Melbourne
Waking-up to the sound of gas jets, quiet chatter,
camera shutters and clinking champagne glasses.
_____________________________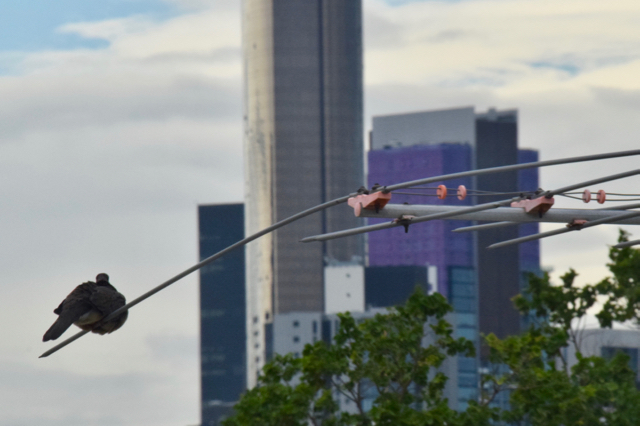 TV Reception
Sometimes channel two goes on the blink
_____________________________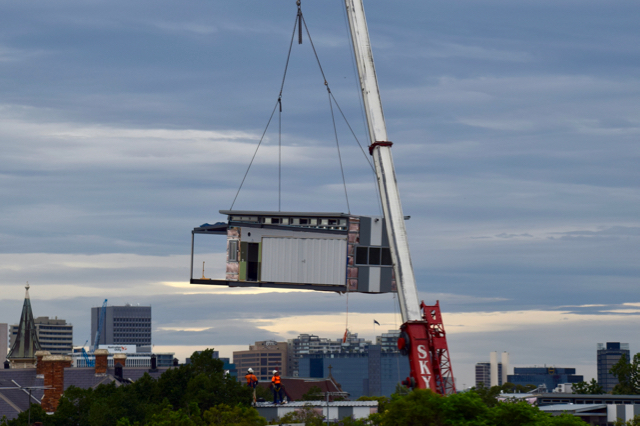 School's In
Albert Park Primary gets a third storey
in time for the new school year
__________________________





Phones Catching Fire On Aeroplanes
Hear 3AW's Ross & John asking
if it's true that premium seats
crush phones, and what happens next …
Click the link:3AW Breakfast 9 Jan17
_____________________________

New venture
CrammondMEDIA
Check out the link HERE.
_____________________________





Qantas To Make Perth Its Hub
Hear 6PR's Adam Shand asking about the
direct Qantas 787 flights to London.
Click the link: 6PR 22_NOV_16
_____________________________





British Tourist Gang Raped In Dubai
Hear 6PR's Adam Shand asking about the
dangers of local laws when travelling.
Click the link: 6PR-Nov_16
_____________________________

THE REASON TRUMP WON ...
I won money on Sportsbet, got on him at $5.00
HERE
_____________________________





Do Planes Really Glide?
Hear 3AW's Ross & John asking
if it's true that planes have the
gliding properties of a brick …
Click the link: 3AW_2016 Oct 31
_____________________________






Pilot's Beards & Uniforms
Hear 6PR's Adam Shand asking
about the new Qantas uniform rules.
Click the link: 6PR_Uniforms_27_10_16 .

_____________________________






Aviation Communication
Hear 6PR's Adam Shand asking
about the dangers of pilots
mis-understanding aviation English.
Click the link: 6PR_ATC_14OCT16 .

_____________________________






The New Killer In The Skies
Hear 6PR's Adam Shand asking
about lithium batteries and airliners.
Click the link: James Nixon 6PR Lithuium.

_____________________________






What Happened To MH370 ?
Hear 6PR's Adam Shand asking
about MH370 - two years on.
Click the link: 6PR_MH370_Mar8th2016

_____________________________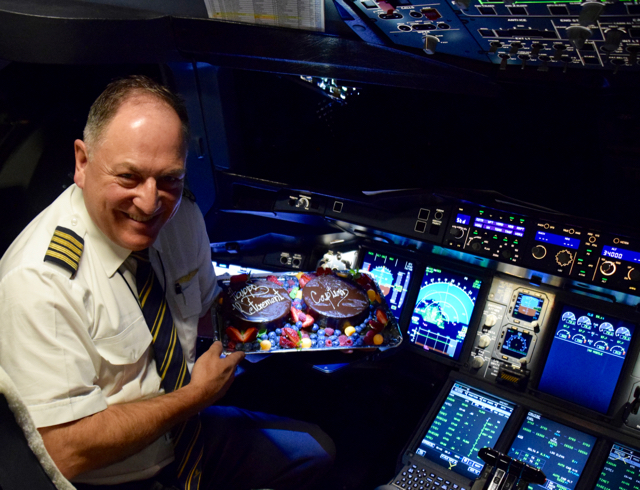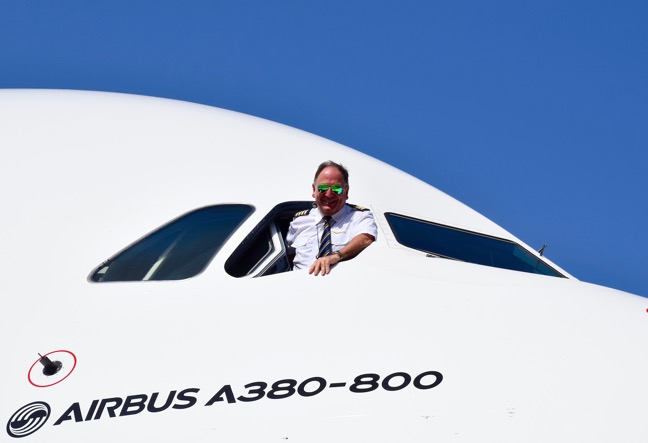 'Brakes Set, Engines Off. Parking Checklist Please'
After thirty-one and a half years it's time to hang-up the wings.


______________________________





On the way to the airport for his last trip
he spoke about his career to his friend,
Radio 3AW's Darren James
Click the link: 3AW_DJ Sept2016
______________________________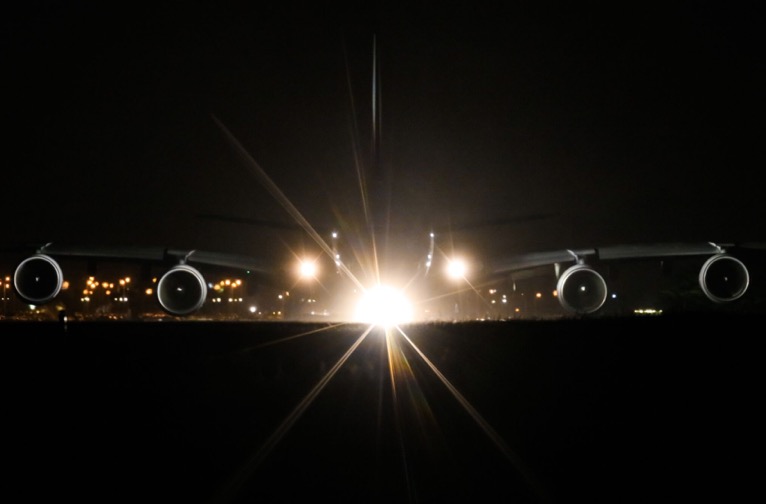 (c)Victor Pody2016
Emirates 407 Super . MEL-DXB 24th Sept 2016
Thank you for making my last flight so memorable.

High-Res copies of Victor Pody's images of my last flight
are available for purchase for A$200 each HERE


(c)Victor Pody2016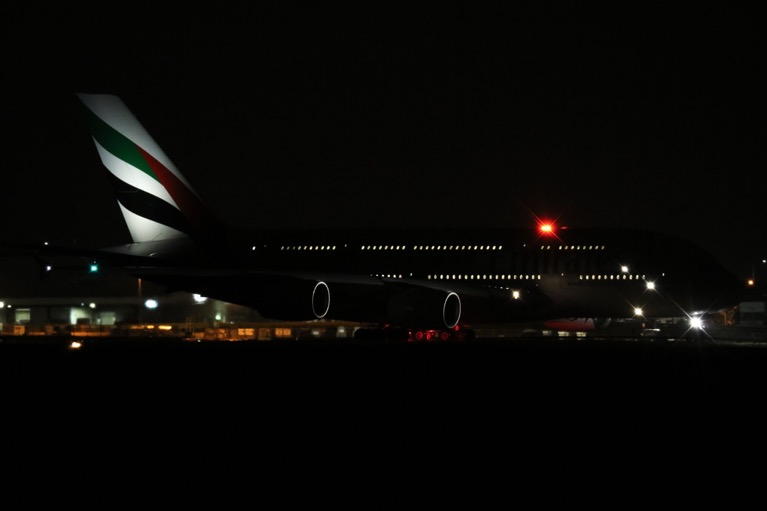 (c)Victor Pody2016






THE AIRBUS A380 IS (NOT) A DUD ...
Read why the articles you are seeing are wrong HERE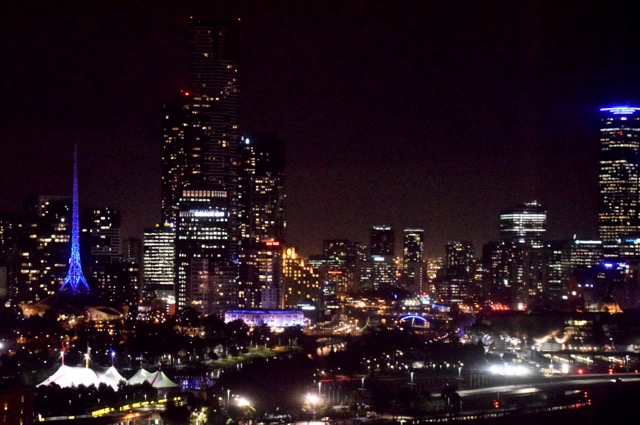 100 Days To Go
They say it's the most liveable city on the planet.
After over 4,800 days away, we'll soon find out.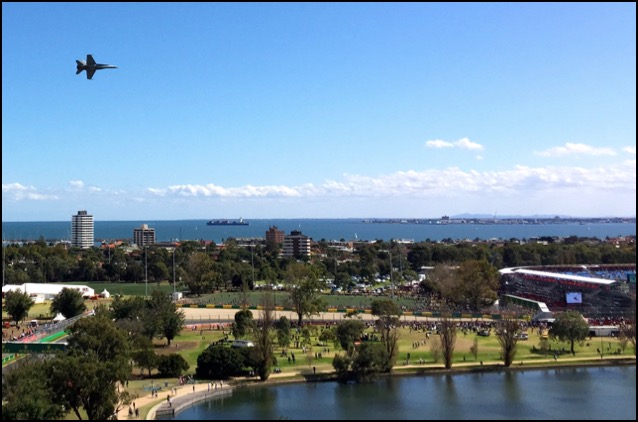 In One Second
Melbourne Grand Prix fans are about to get a shock.

___________________________________

My Mate

We stood together at the top of the steps at the Adelaide Hyatt, me waiting for a limo and he waiting for ... Who? Minders? A friend?
Looked at each other and smiled, me not wanting to bother him with forelock tugging, and him grateful of it.

As fans recognized him and started their sycophantic display, our eyes met a few times. Each time his sparkly eyes said 'Yes, it's like this all the time!'And mine said, 'You poor bastard'.

My car came and as he shakily signed autographs, he stopped, gave me a full broad grin and gentle nod ... causing the fans to look at me and wonder what the joke was about. His power was transferred to me for a second and I felt awkward under the gaze of the public as they wondered, because I was annointed by his smile, if they should grab my autograph - just in case.

I never met him, but for ten minutes Mohammad Ali and I were good mates. May he rest in peace.

___________________________________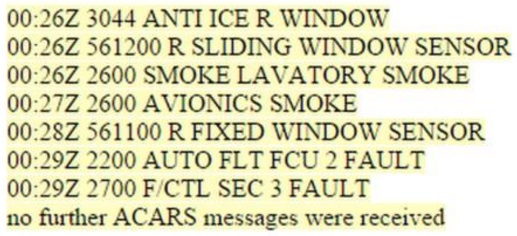 EgyptAir MS804

Just calm down a minute. Yes, the record for an aircraft remaining aloft after a fully enveloped cabin fire is 19 mins. But 90% of them happen in the first two hours of flight.

The news reporters who are claiming evidence of smoke detectors going off (from the ACARS download pictured) can't decode what else we are seeing: one lavatory smoke detector, the avionics bay smoke detector, right cockpit window wiring severed, a secondary flight control unit fault and one of the five flight control backup computers faulting. All right hand cocpkit side stuff.

It's quite plausible that the Multi-Mode Receiver, powered by the battery, was sending out stuff for three minutes all the way down after an explosion (or shoot down).

It's too early to make any conclusions. Just let the investigators do their job.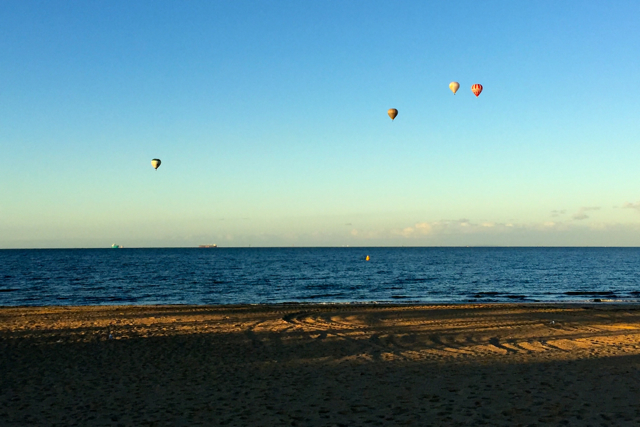 Getting Adventurous

Melbourne's hot air balloonists have been plying their trade for over thirty years, while those of us who prefer kerosone have been watching with interest. March 2016 was the first time we had seen them tackle the waters of the Hobson's Bay, at the head of Port Philip Bay. We remarked: 'This is getting a little too adventurous.' And so it became normal. Until the 21st May 2016, when disaster was averted. Out over the water, running short on fuel to power the burners, passengers were disembarked onto a boat. None, it appears, were wearing life jackets. The era of the adventurous overwater ballooning has, now the aviation officials have started investigating, probablay just ended. ABC news story HERE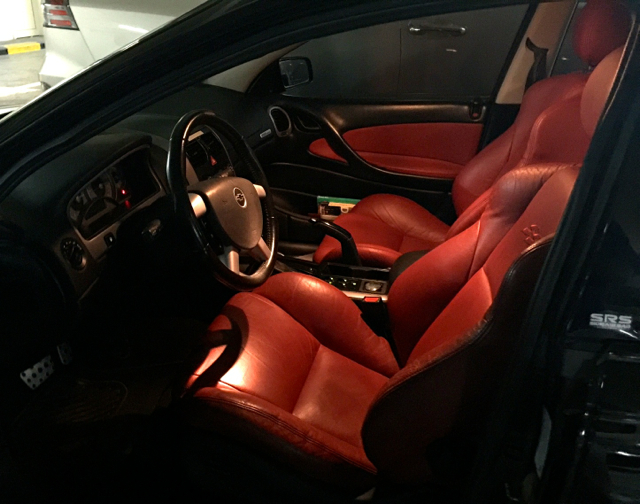 Driver Change
Preparing to leave Dubai, the 70,000 Kms Australian-built
Commodore SS V8 Supercar is for sale.
Full details, CLICK HERE.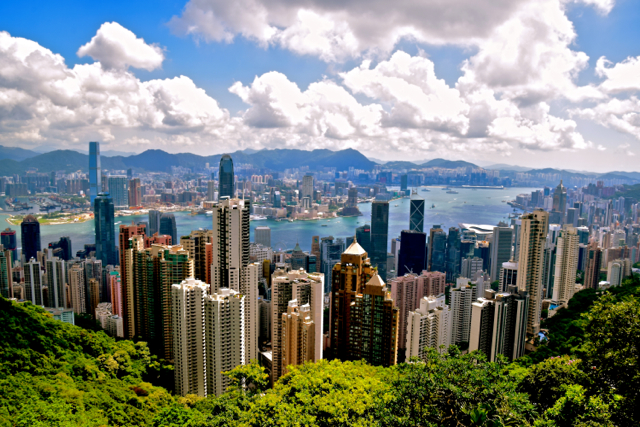 Victoria Peak, Hong Kong
Looking to Kowloon on the Chinese mainland on a rare, clear day.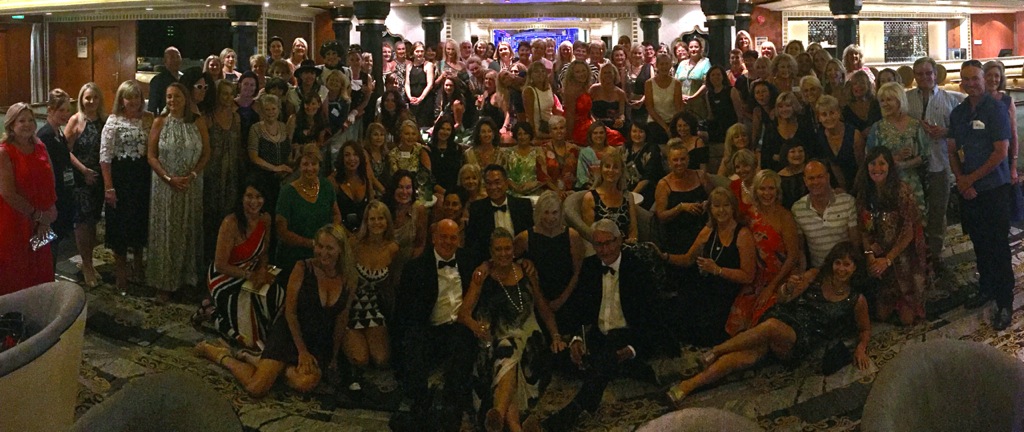 The Ansett Cruise 2016
Explorer Of The Seas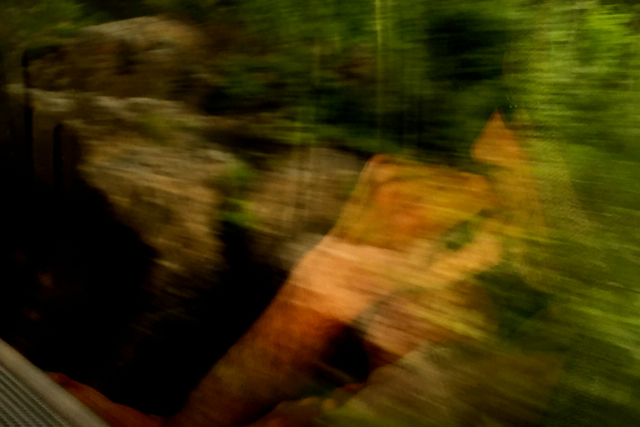 Reflections Of The Guy In Front, Norway
On the train to Oslo.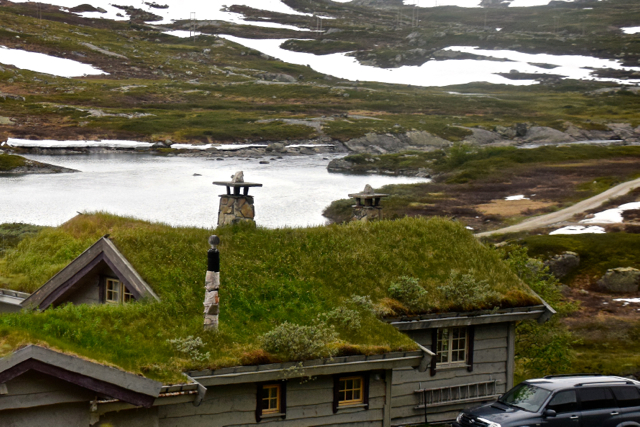 Traditional Scandinavian Sod Roof, Norway
A sheep would do a good job.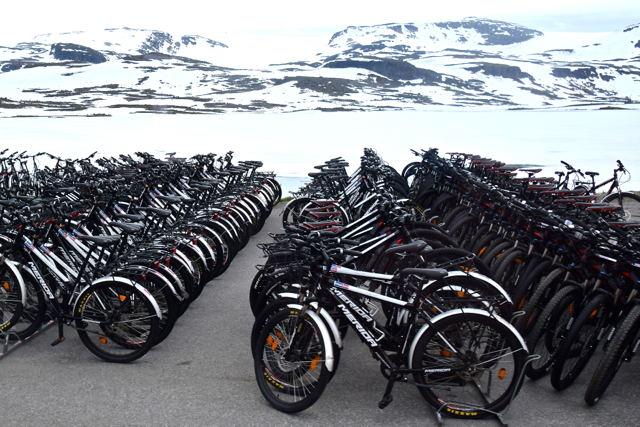 Mountain Bikes, Norway
Mountain bikes have given ski hire places a new lease on life over summer.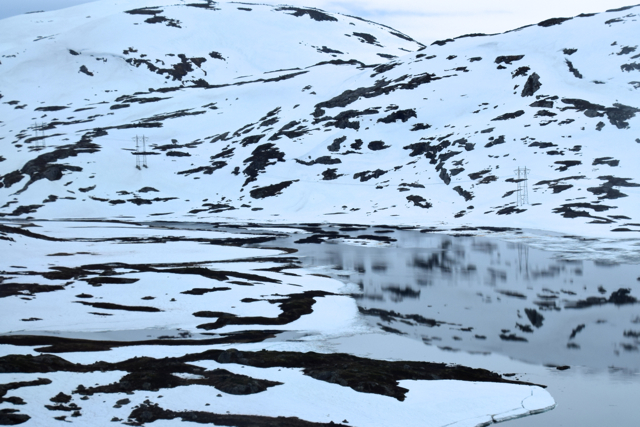 Mid-Summer, Norway
The Oslo-Bergen railway crosses the highest mountains in Scandinavia.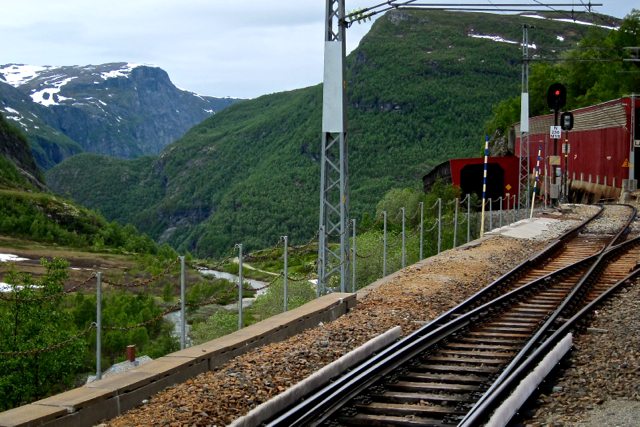 Myrdal Station, Norway
At the top of the Flam Valley, the railway line emerges from the side of a mountain.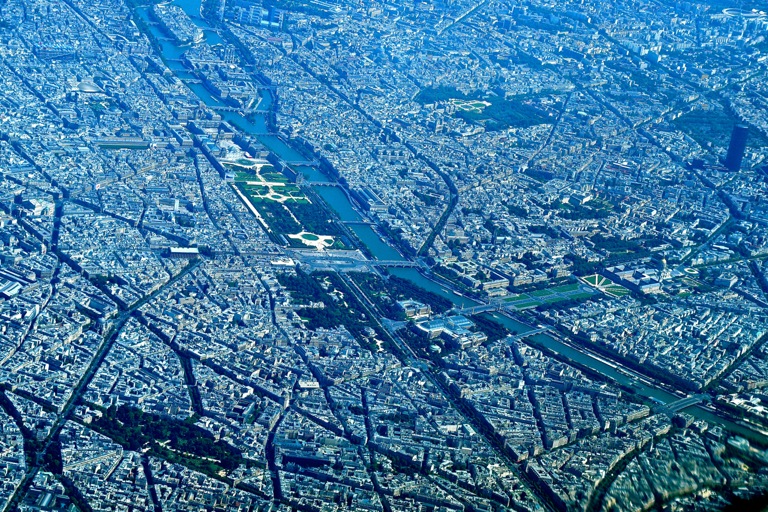 JeSuisParisien
In the olden days we used to be able to take photos from the flight deck,
and Paris was the city of love, not war.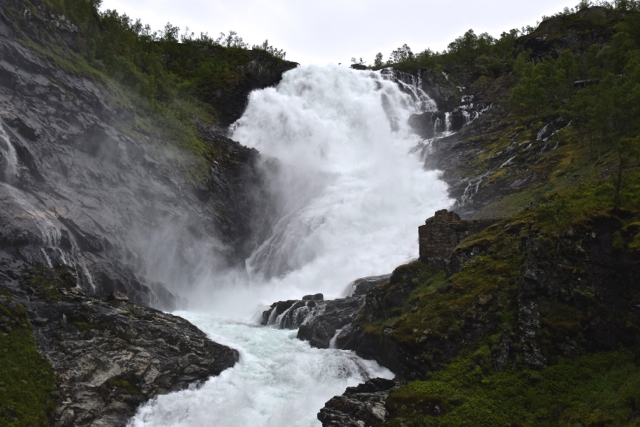 Flam-Myrdal Railway, Norway
The train stops for its occupants to get out and take photos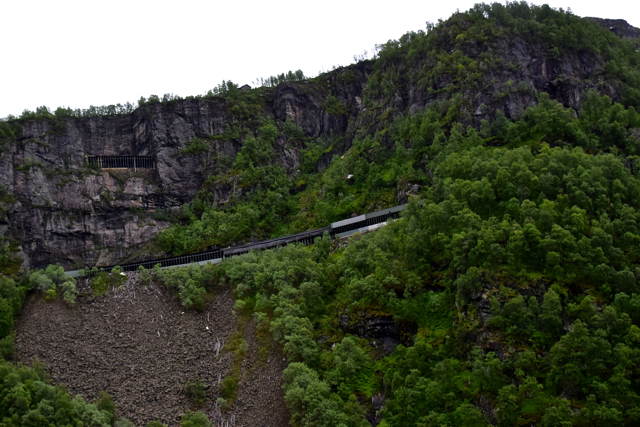 Flam-Myrdal Railway, Norway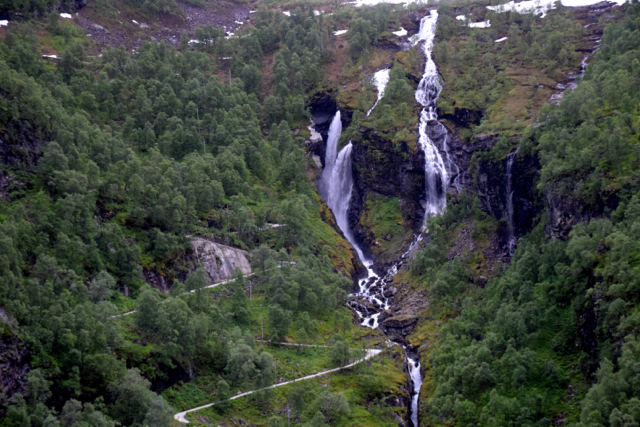 Flam-Myrdal Road, Norway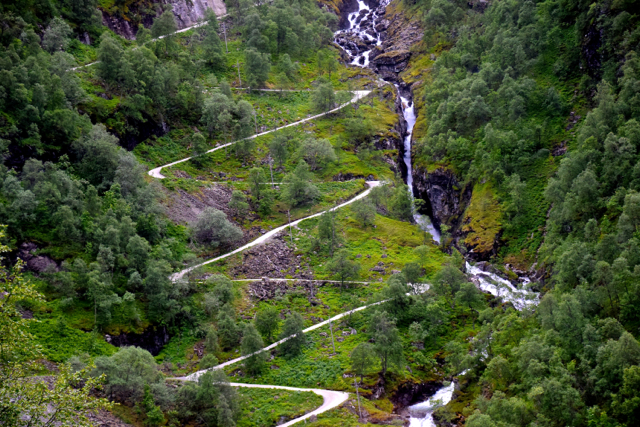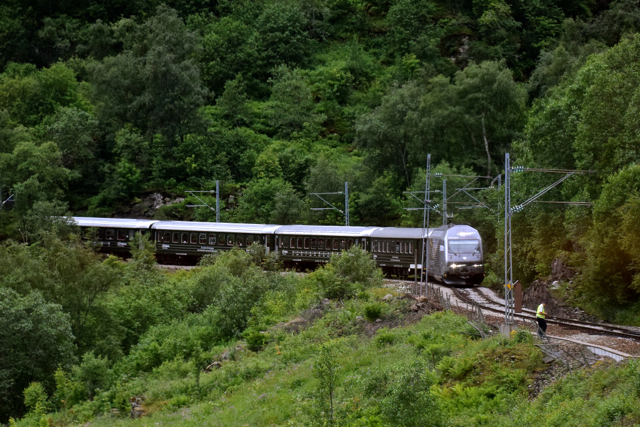 Flam-Myrdal Railway, Norway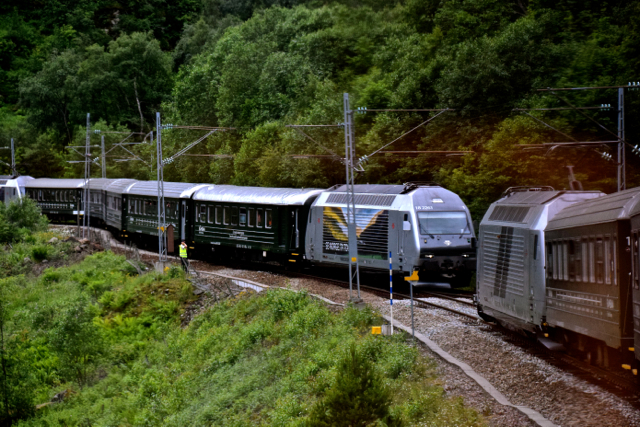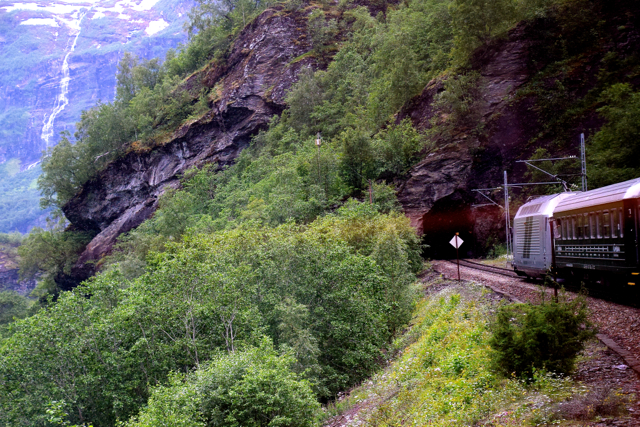 Flam-Myrdal Railway, Norway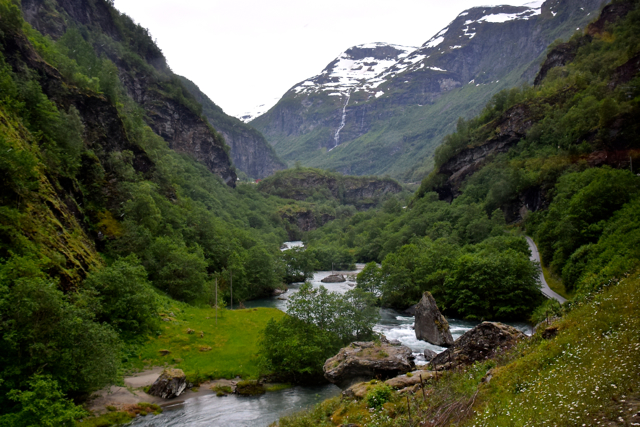 Flam Valley, Norway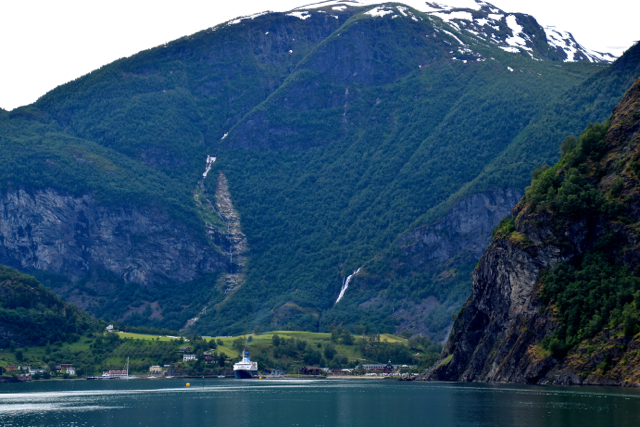 Flam, Norway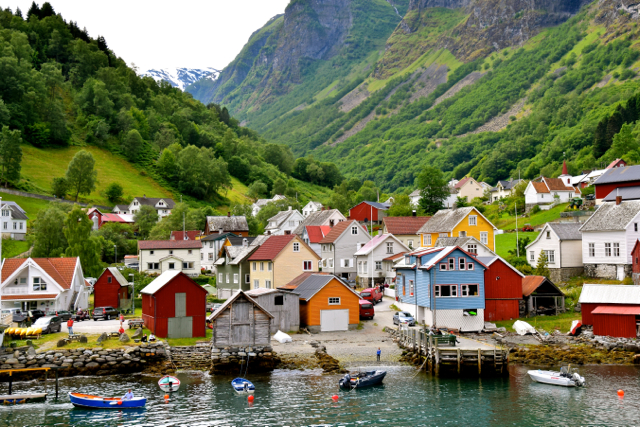 Aurlandsvangen, Norway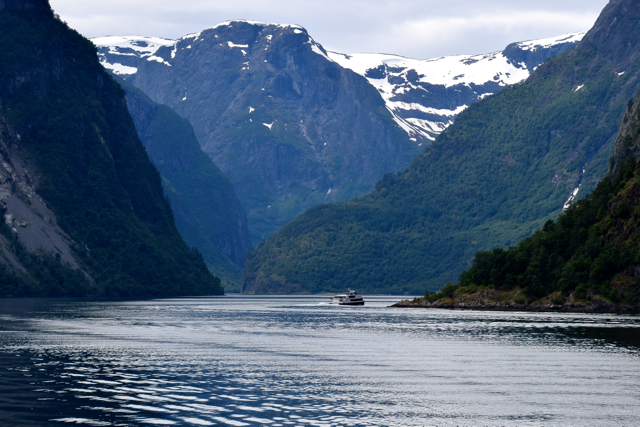 Norway, Fjordland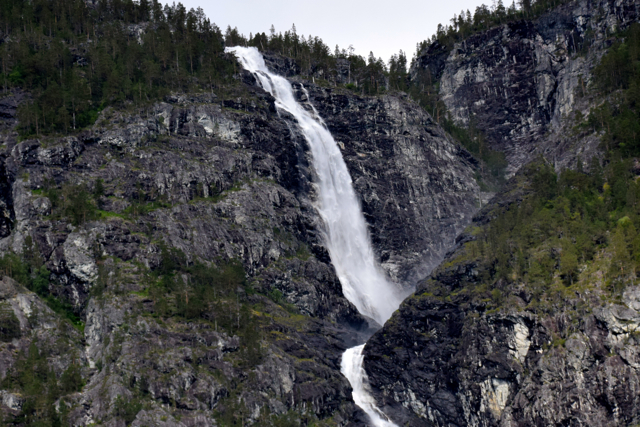 Norway, Fjordland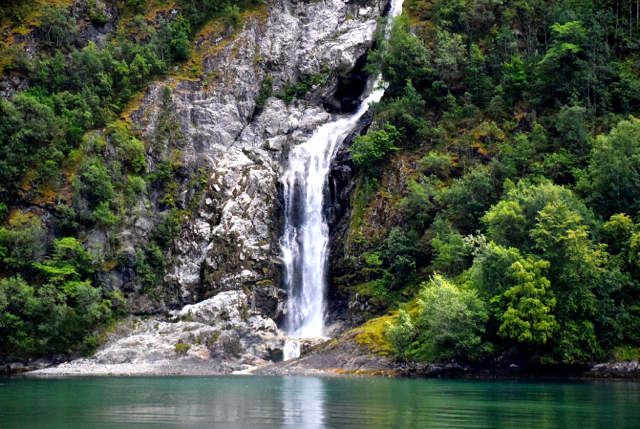 Norway, Fjordland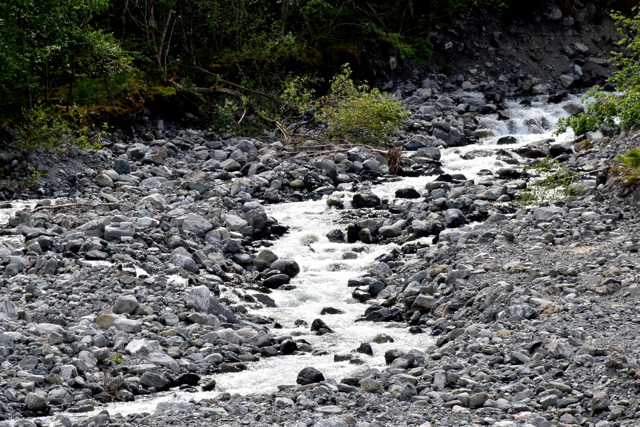 Norway, Fjordland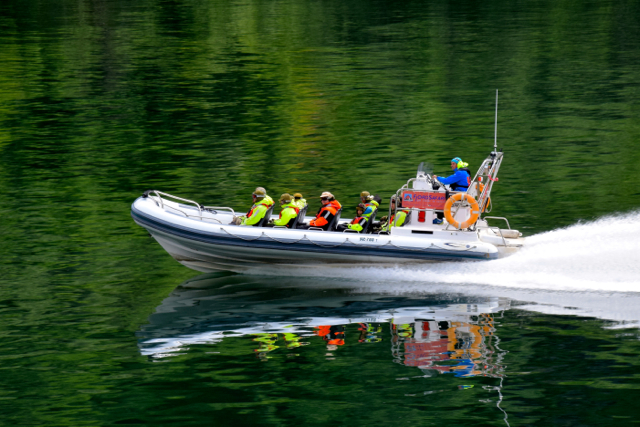 Norway, Fjordland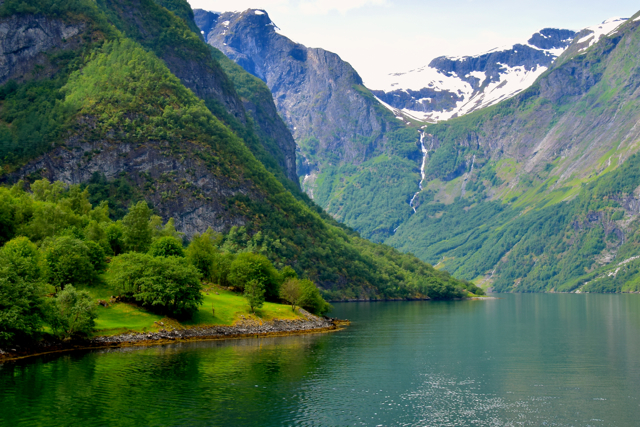 Norway, Fjordland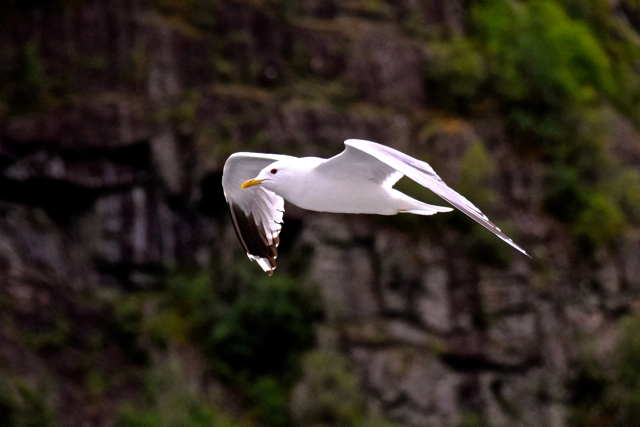 Fellow Pilot
Norwegian seagulls are classier than the ones at the G.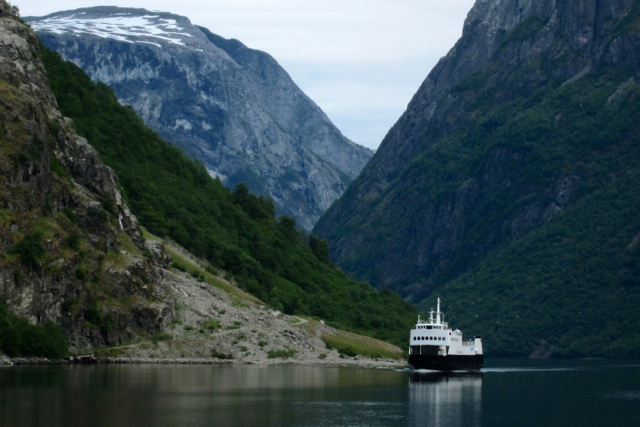 Gudvangen - Flam Ferry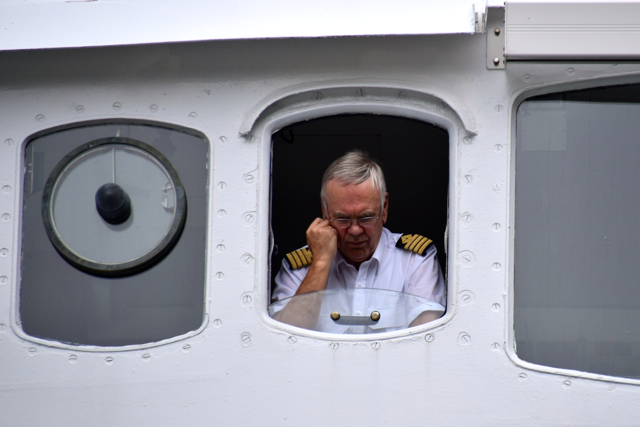 The Difference Between Skippers
Aircraft Captains are hands-on whereas most
ships Captains use a helmsman to do the steering.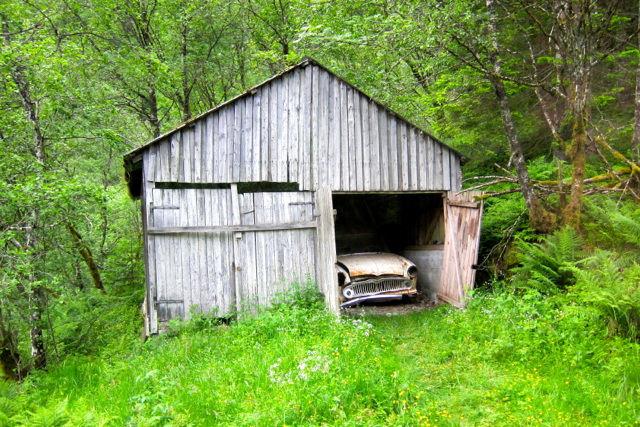 Used Car
Will probably need a new battery. And headlights.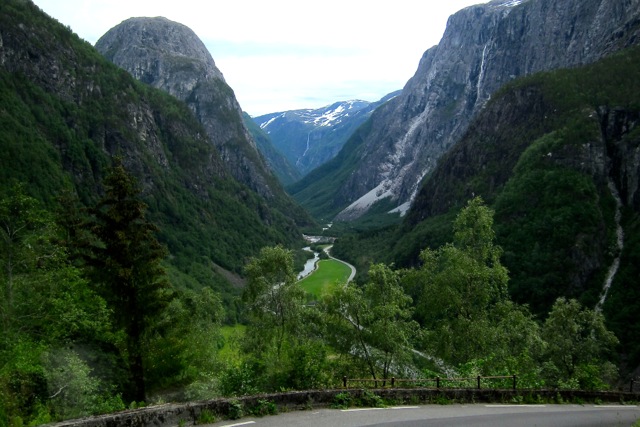 Norway In A Nutshell Tour
Returning from Bergen, off the train at Voss for a one hour bus ride to Gudvangen;
down the twistiest road I have ever seen. Brilliant driving.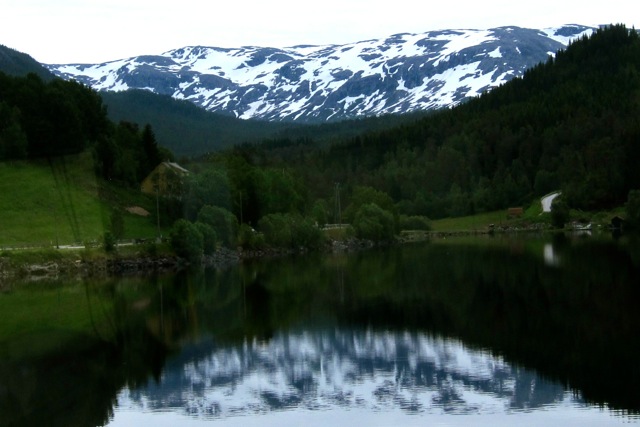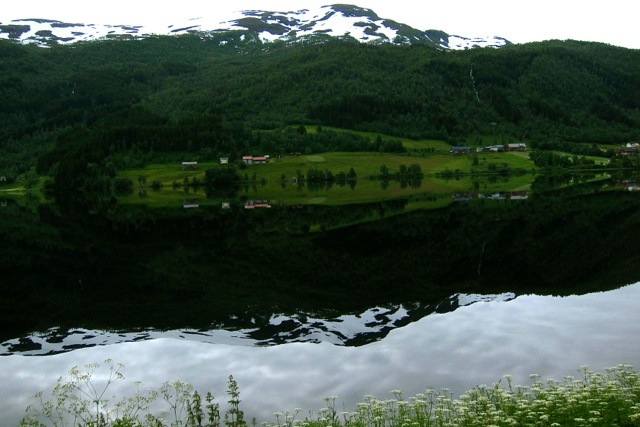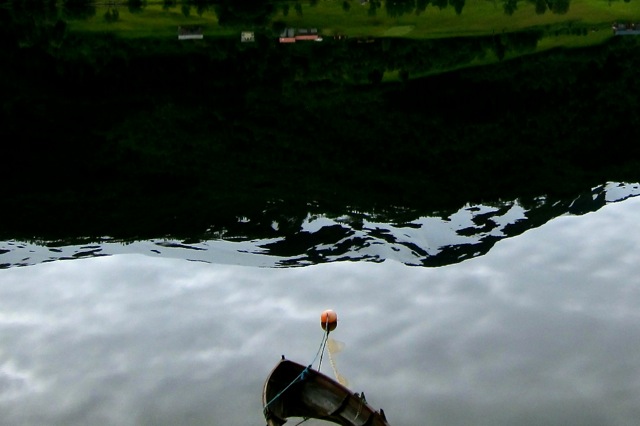 Reflections Of A Sinking Boat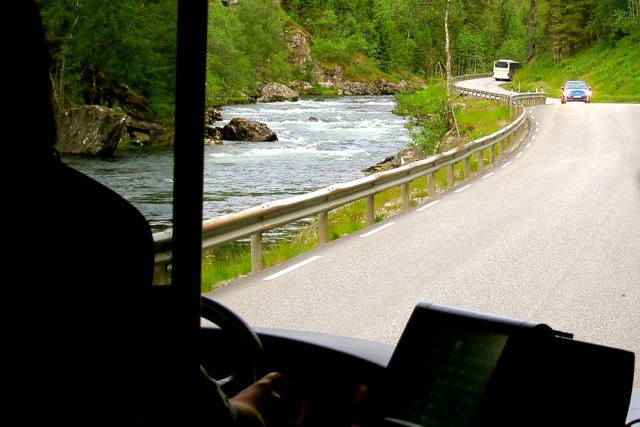 White Line Fever
You have to concentrate when the white lines start moving.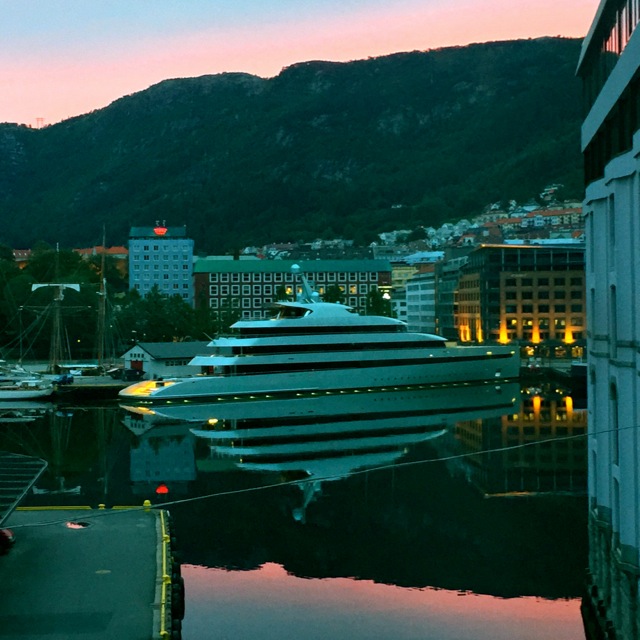 Sunset 11:00pm
I watched this boat for two days, waiting for James Bond to blow it up.
Nothing happened.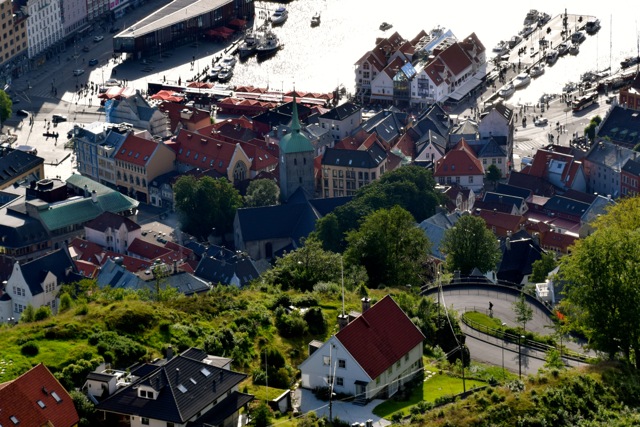 Bergen Walker
It's a long walk home when home is up.









Bergen Norway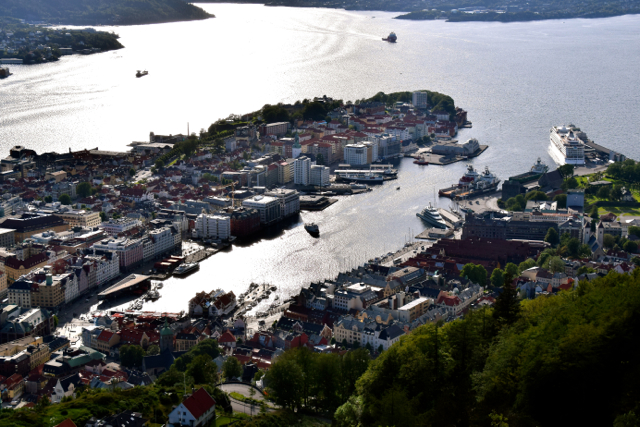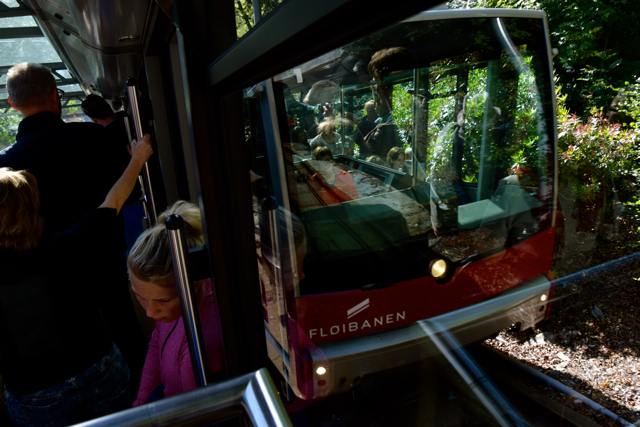 Bergen Floibanen

Takes you to the top in about six minutes. I think the boys below were scared of heights. They got on, set up their selfie-stick and never turned-around the entire trip.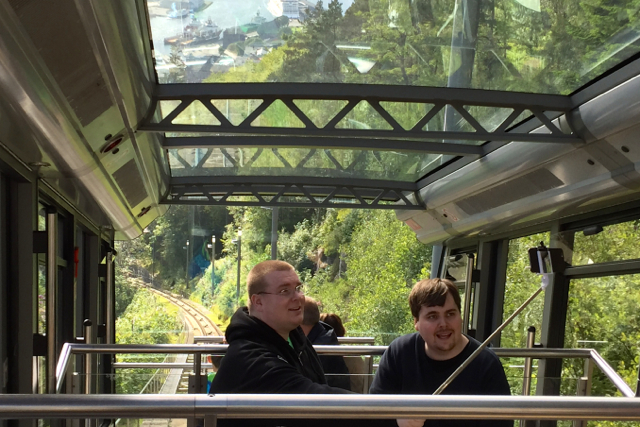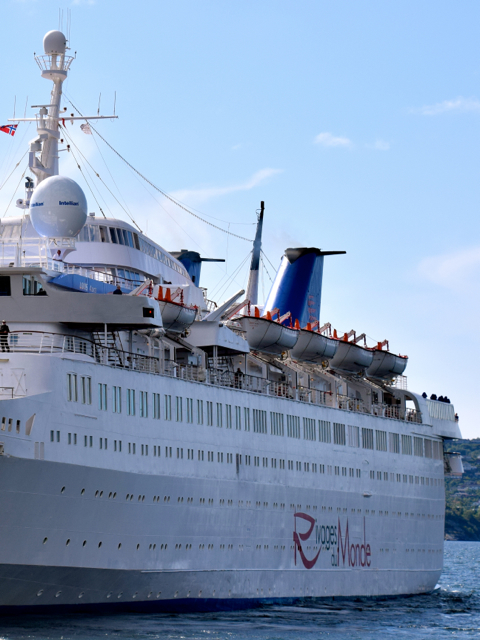 Maltese Skipper
Backs-out his ship from the port flybridge without calling for tugs.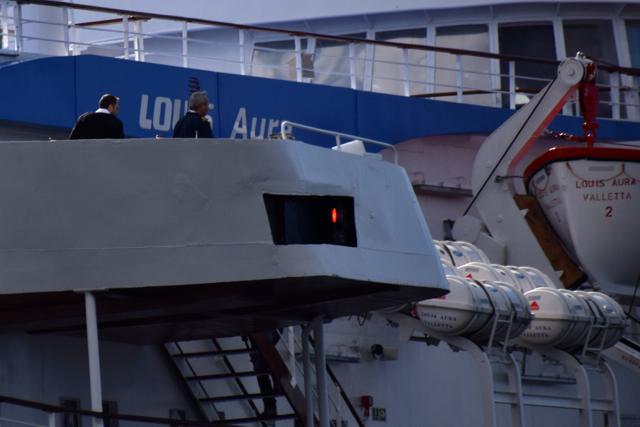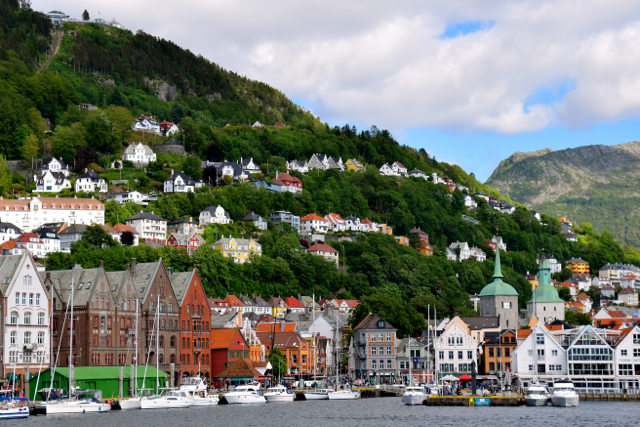 Bergen
By sea.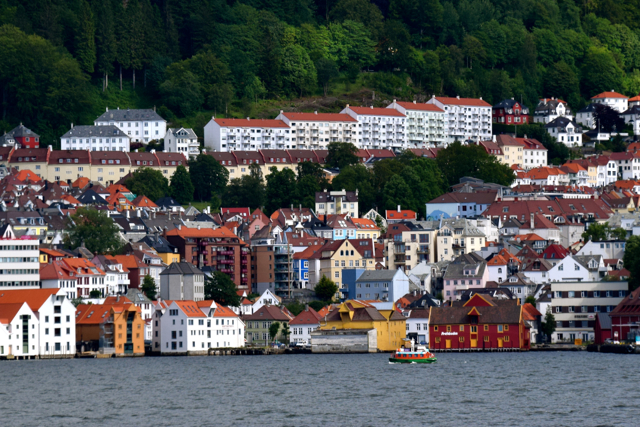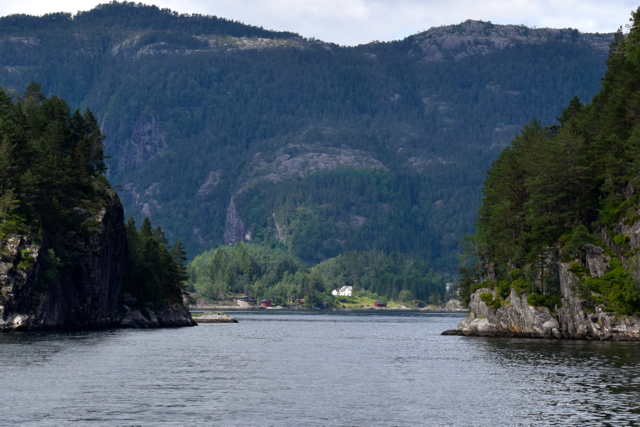 The Tightest Gap In Norway
Only thirty-five metres.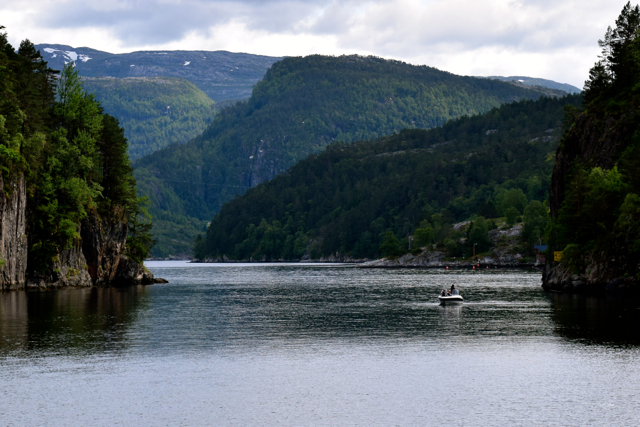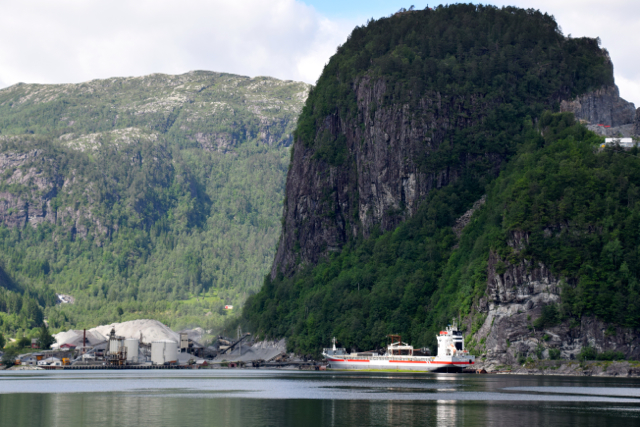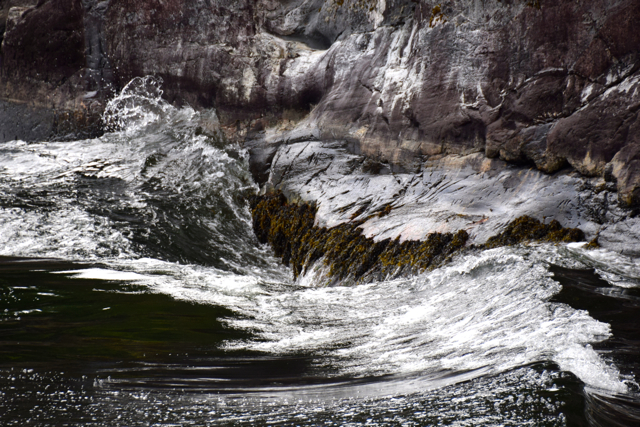 Slippery Rocks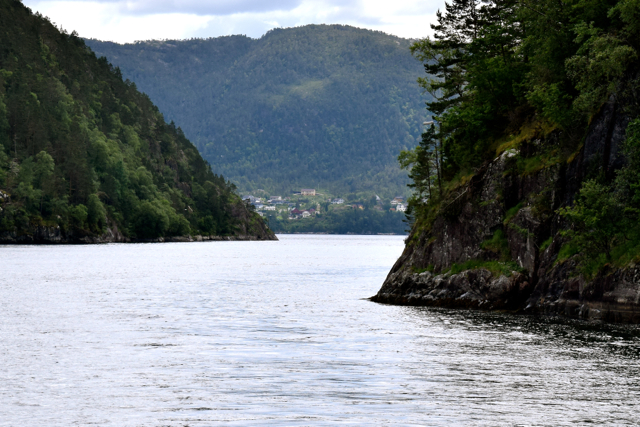 Norwegian Fjord












White Boat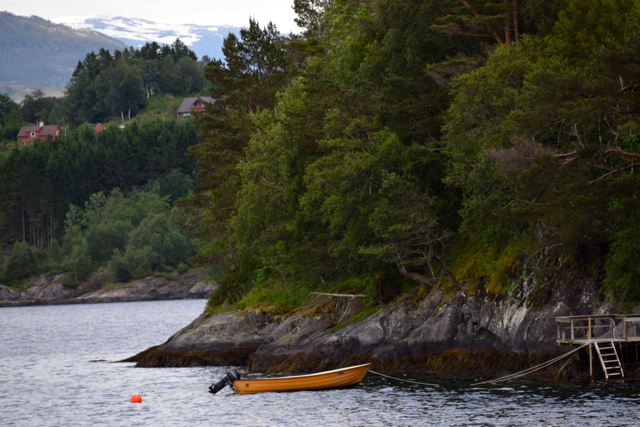 Orange Boat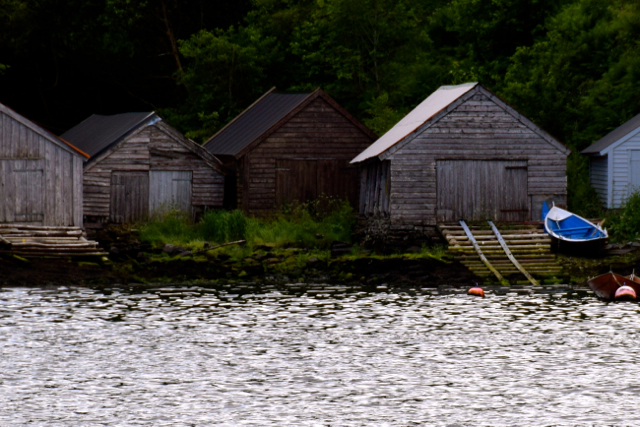 Blue Boat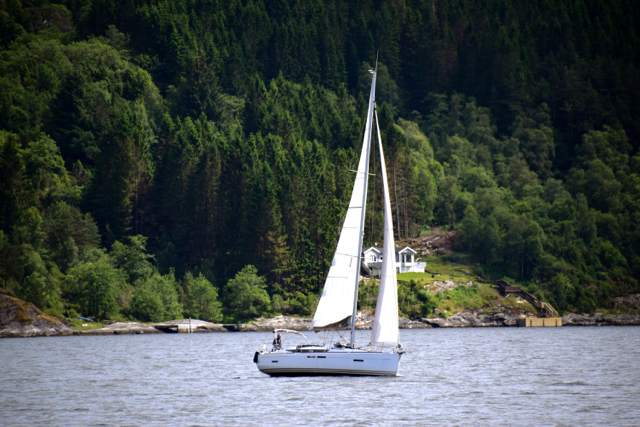 White Yacht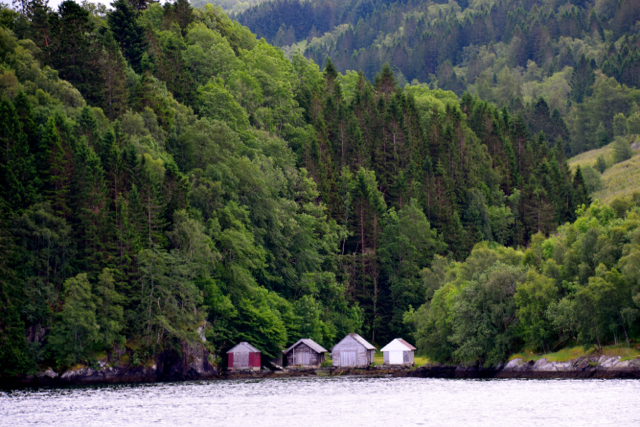 Red Boatshed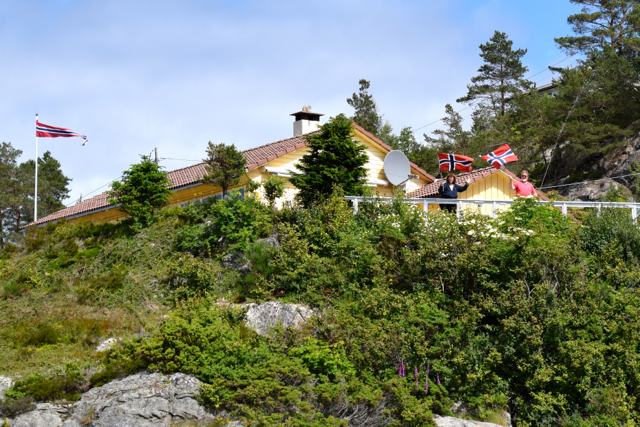 Copped A Hosing
From the fans of our Fjord Cruising WHITE LADY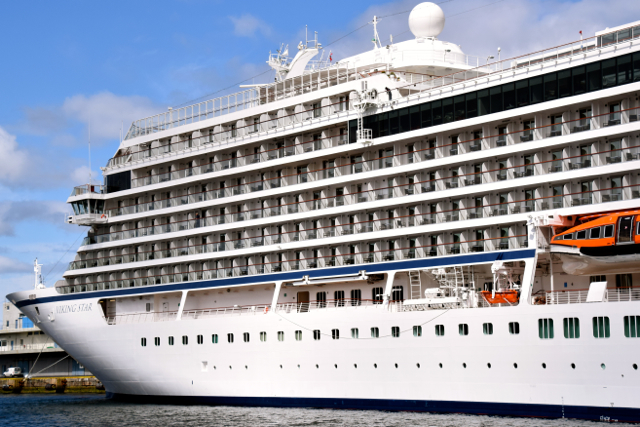 The Viking Star

Only three months old, at her home port in Bergen, she is nifty-enough to fit into any port, has a verandah for each cabin, hybrid engines, seawater (not oil) cooled bearings, free wi-fi and a horizon swimming pool, (that's it in the middle of the top deck, when viewed from the stern). Have a close-up look at her HERE.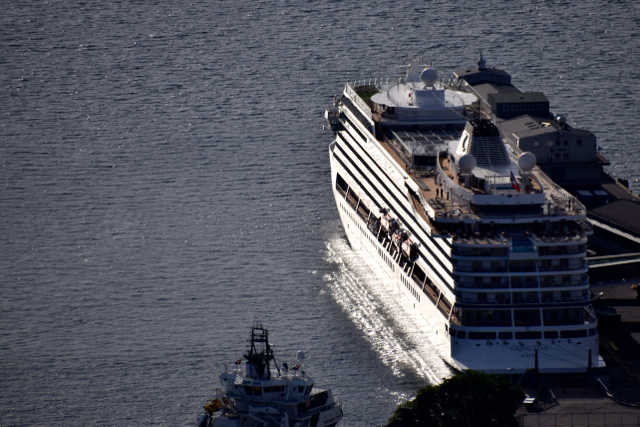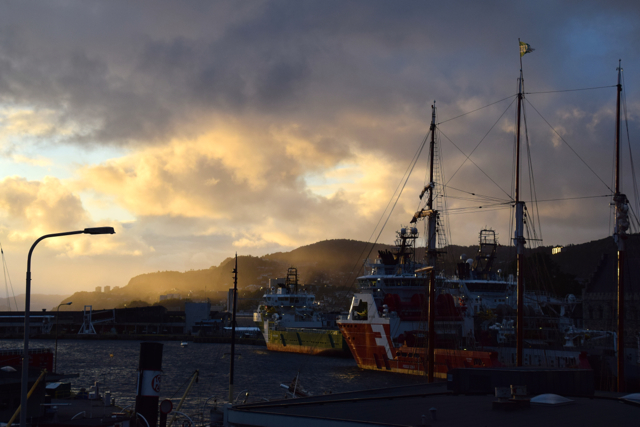 Sea Mist
Arrived at 22:30 as sunset approached. Actual sunset was 23:15.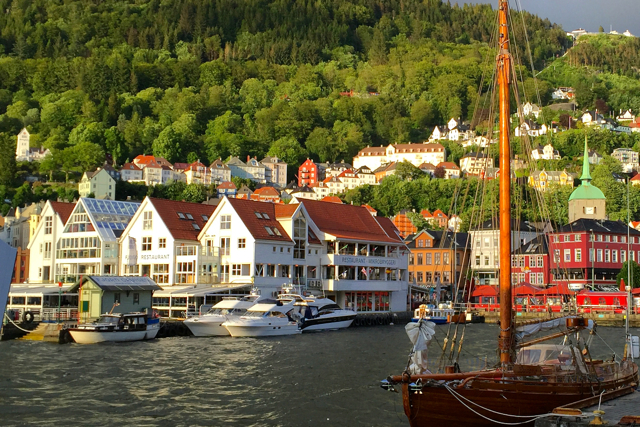 The Late Afternoon Sun
Goes on and on. At 7pm in a stiff breeze, Bergen shines.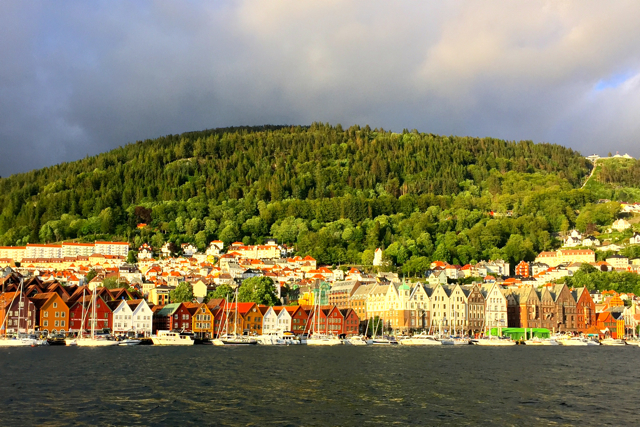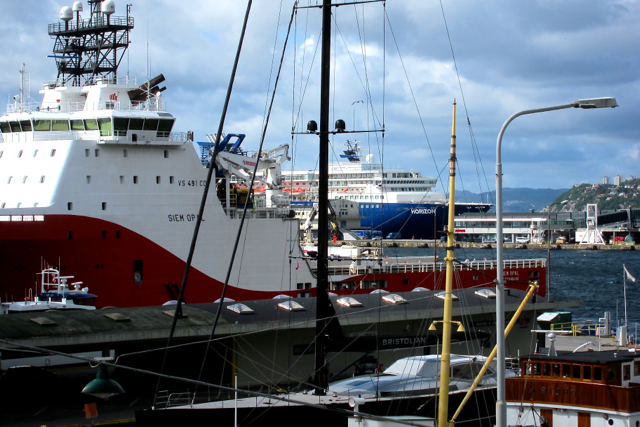 Bergen Port
A working port with trawlers, cables layers, ferries and oil rig tenders, as well as the daily cruise ships.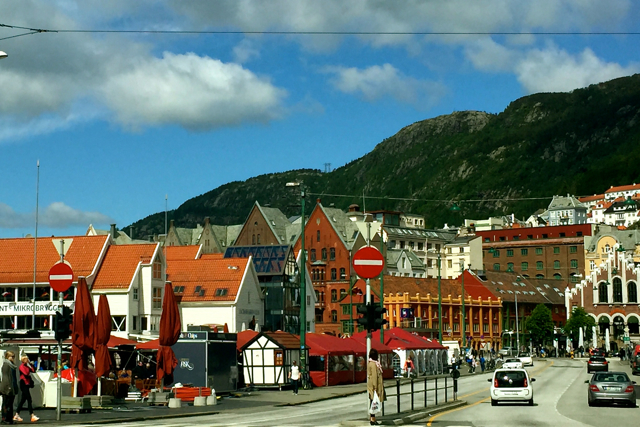 Bergen Fish Market
A multitude of stalls serve cruise ship patrons and other tourists.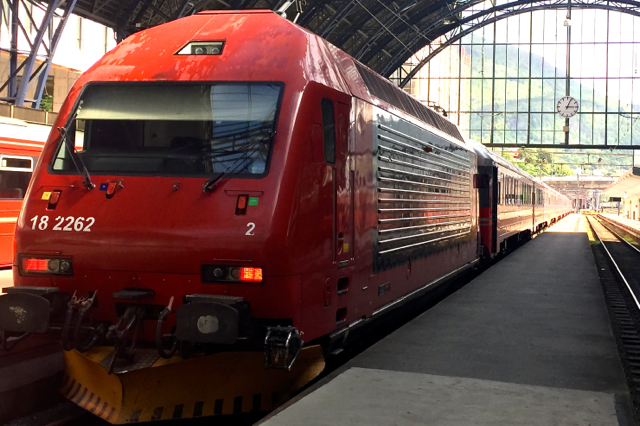 182 Tunnels And Nearly & Hours Later

It took 34 years for 15,000 men to hand-carve the 182 tunnels to complete the Oslo-Bergen railway. Work commenced in 1875, the railway celebrated its 100th anniversary in 2009.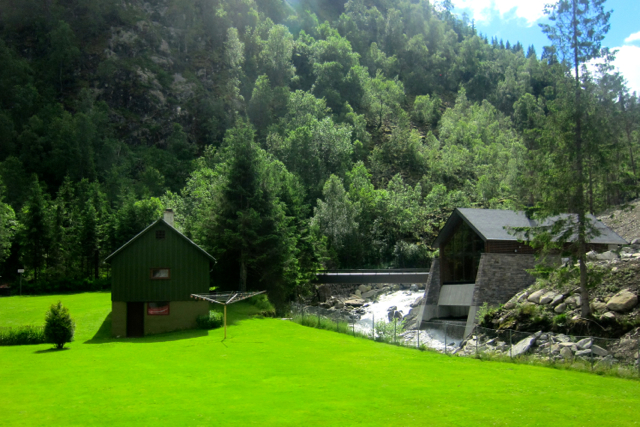 The Green, Green Grass.
The grass at home ain't this green.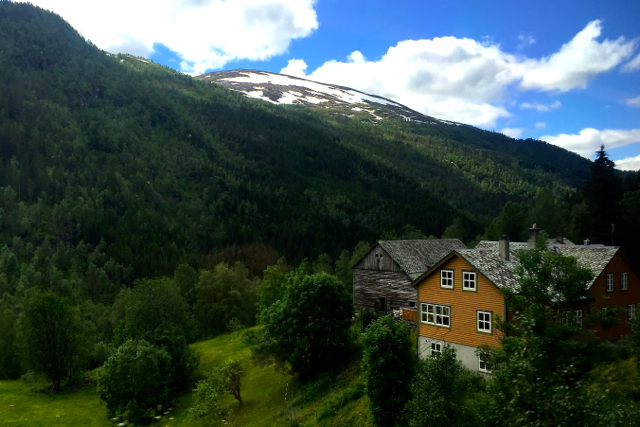 The Orange House
This is the best orange house I have ever seen.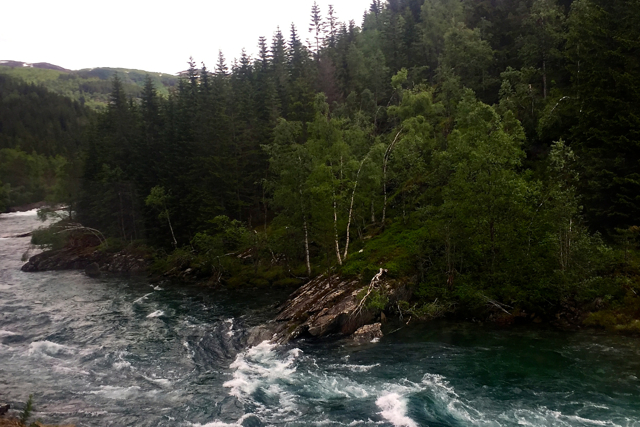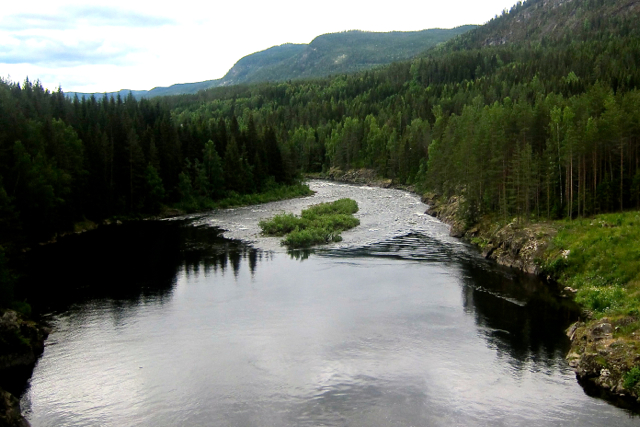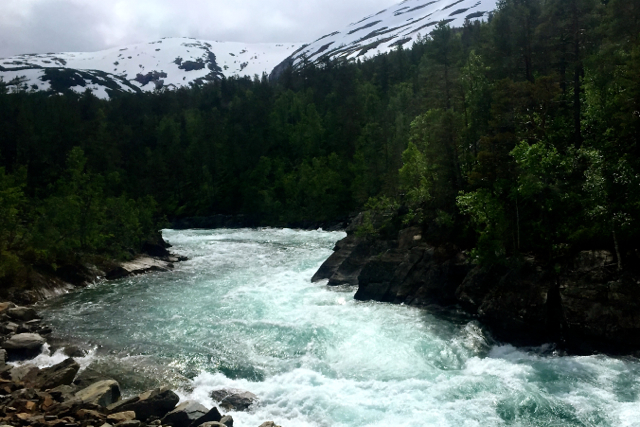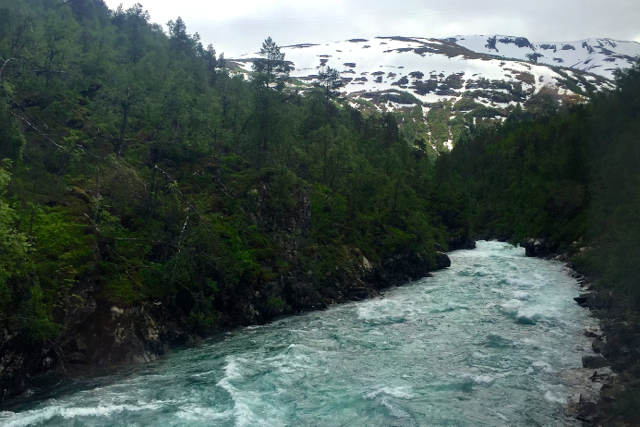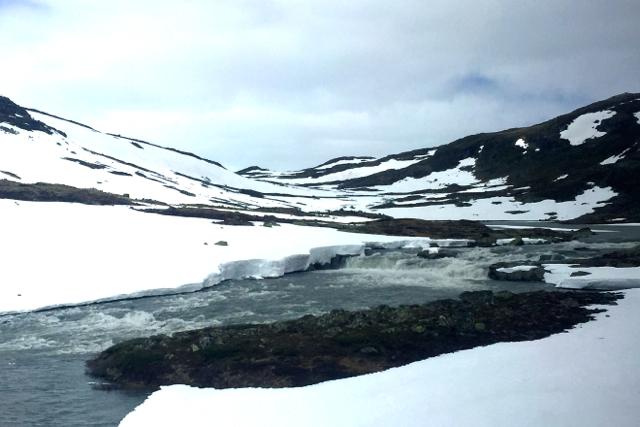 Where Cold Water Comes From
The Oslo-Bergen Railway climbs to 4,059 feet as it crosses the Hardangervidda Plateau.











Darling, When Are You Going To Mow The Roof?
It may be easier to throw a sheep up there. Traditional Scandinavian sod roofing could equally be called birch-bark roof. It's waterproof and withstands the cold very well.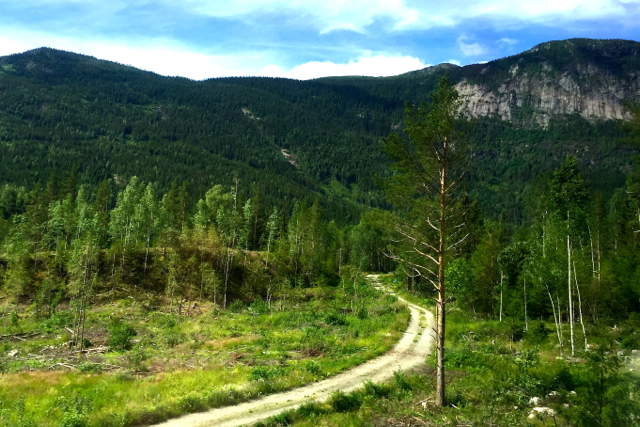 Norway: Powered By Nature

The Oslo to Bergen the train takes 6 hrs 50 mins to cover the 496 kms, over Northern Europe's highest mountain plateau. The Norway tourist website, VisitNorway.com, explains that the line is just as busy in winter; taking skiers to the various ski resorts.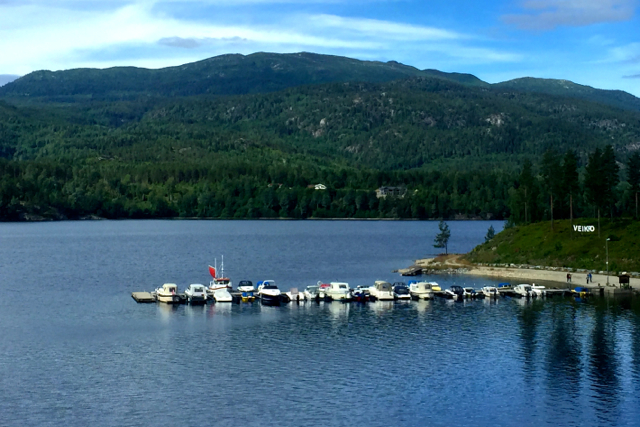 Oh, I Get It ...
Soon after leaving Oslo on the train to Bergen the first lake appears.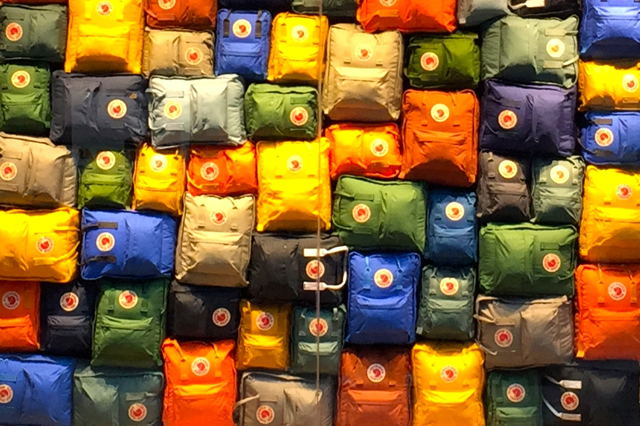 We Sell Backpacks
Store window display, Oslo.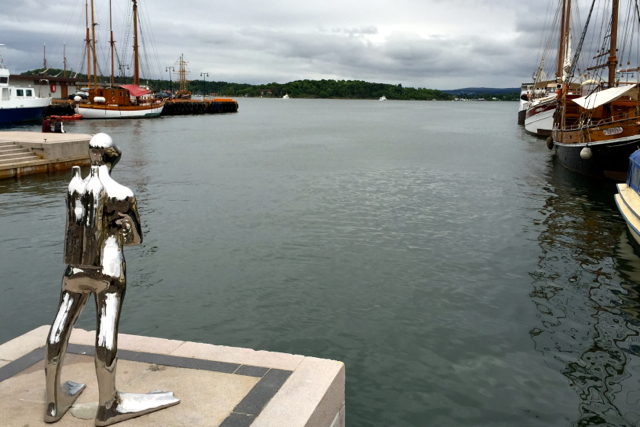 It's A Bit Chilly
For scuba diving in Oslo Fjord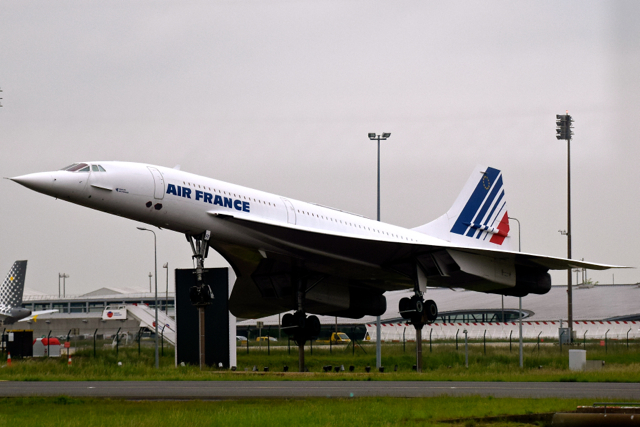 She's Still Sexy
Even whilst bolted to the planet she appears to be going like the clappers, despite her age.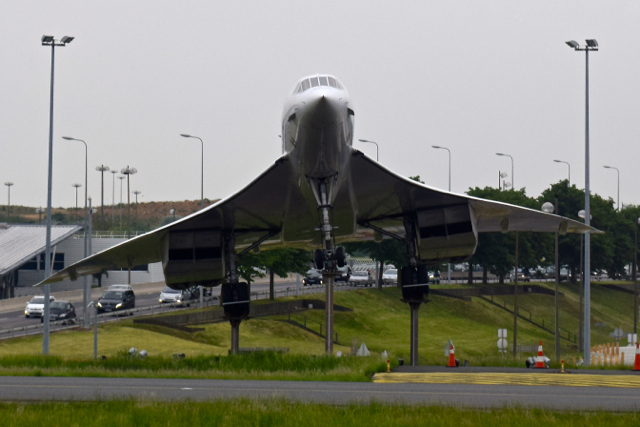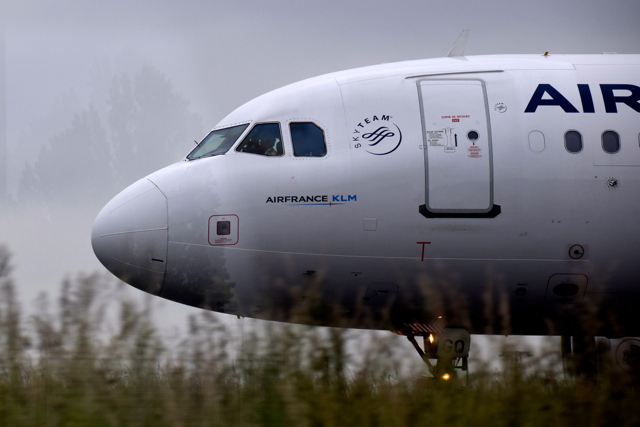 Our Crew Bus
Beats an Airbus as we fly around the airside road at Paris Charles De Gaulle Airport.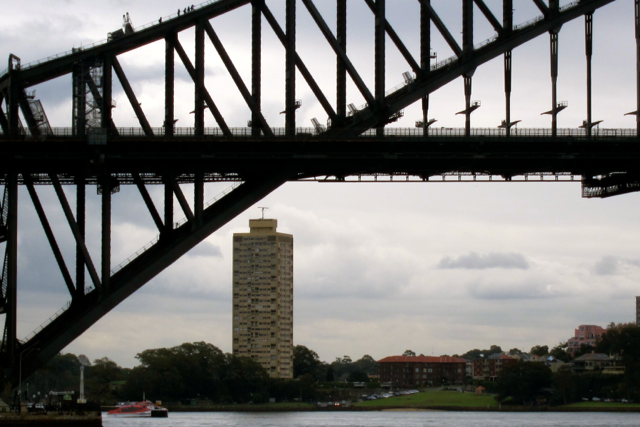 Harry's S Building

'Come on, this is old news, stupid bloody nonsense, I'm sick to death of it. ... I've always thought Blues Point Tower is one of my best buildings and I stand by that. Anybody who can't see anything in it ought to go back to school.' —Harry Seidler, responding to questions from journalist Stephen Lacey

High Riser Blog (HERE) says: "Blues Point Tower was completed in 1961. It is said that the only people who like it are those who live in it and therefore don't have to look at it. Famous residents have been Rupert Murdoch, Gwen Meredith, writer of Blue Hills, and BPT was where Whitlam Government Federal Minister Rex O'Connor met Tirath Khemlani to arrange a loan for Australia. The building is also a favourite site for base jumpers. One died in 1993"
Having lived in it for a time, I am biased. The view was fanastic. Am I the only person who can see the S repeated down the right hand side?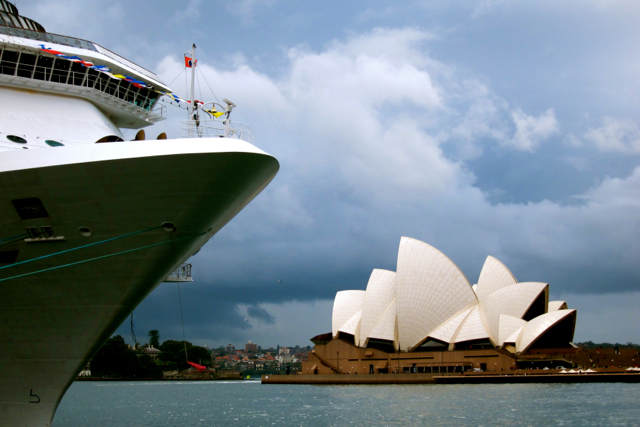 Boat Parking
Nothing brings out the Opera House sails like low cloud.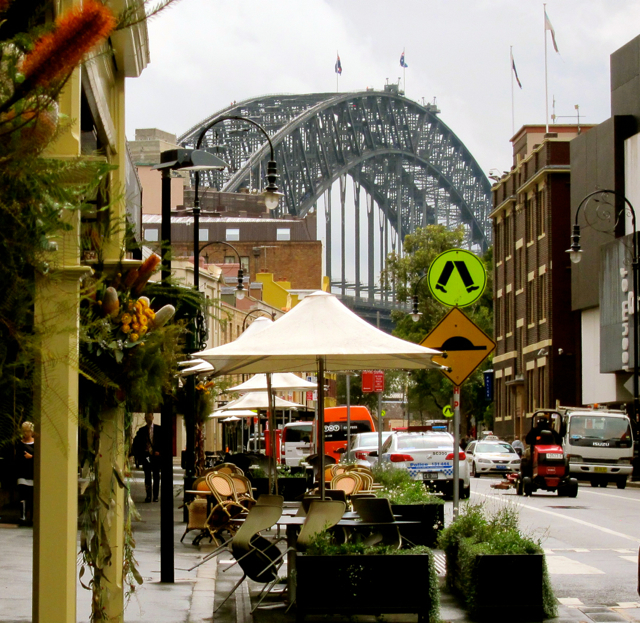 The Rocks.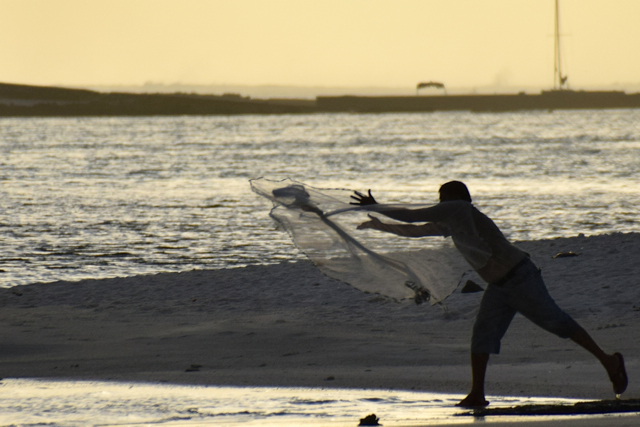 In Mauritius
They catch their bait fish off the beach before going to sea.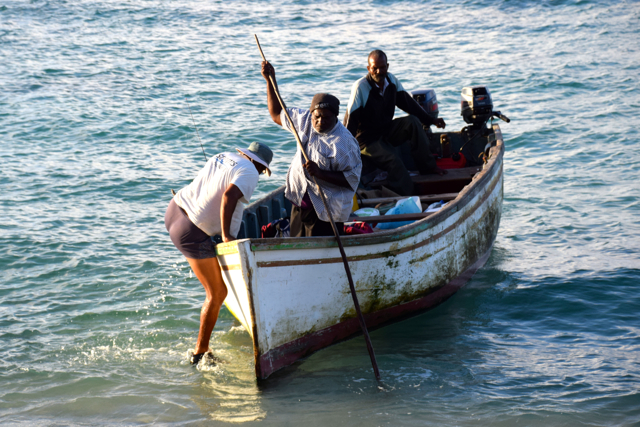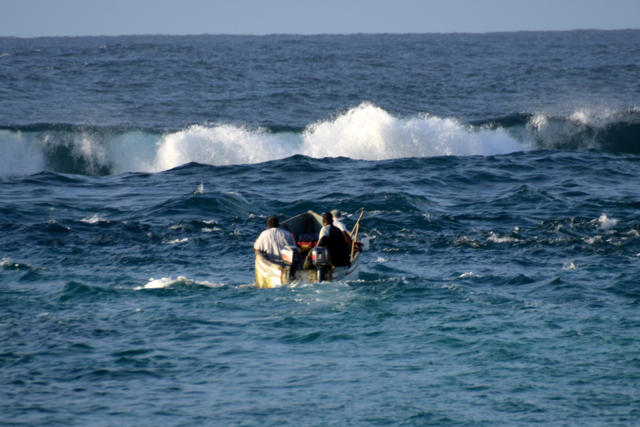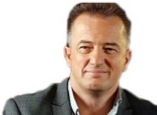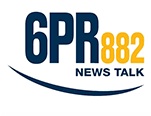 AirAsia A320 Crash
Adam Shand's my media friend. Hear his discussion by clicking the link:

2015.01.23_AdamShand


Sadly his guest jumps way out of his field when discussing autopilots and pilots' ability to "be connected" - he is obviously not a high speed, wide-body, modern jet pilot and sounds as if he does not hold an endorsement of an Airbus product. Understanding and working with the philosophy of Airbus is an involved subject. Their aircraft can be flown (and crashed) like any other.

His ignorance of the QF32 incident is marked. As well as other examples which raised eyebrows, the Captain decided upon a non-Airbus approved technique of thrust management which resulted in the aircraft getting below the lowest selectable speed ( VLS ), kicking-out the autopilot on three occasions during the approach. As designed.

When discussing a certain middle-eastern carrier (NOT the flag-carrier of the country in question) and prices of aircraft fuel, the guest displayed his ignorance. His correct answer should have been 'I am not qualified to discuss that issue'. The middle-eastern carrier is not supported by the government (in actual fact they pay dividends to them); they buy fuel at market prices wherever they operate and are treated like any other carrier (of more than 60 carriers) operating at Dubai airport. Which is why you may have had to catch a bus to the terminal as an Emirates passenger but not as a Royal Brunei passenger.

Dubai only derives 6% of their income from oil - they've never had much - which is why the father of the current ruler was wise to spend their early-gained oil revenue on tourism infrastructure. Methinks the guest was referring to the oil rich emirate of Abu Dhabi, which was - until December 1971- effectively a separate country.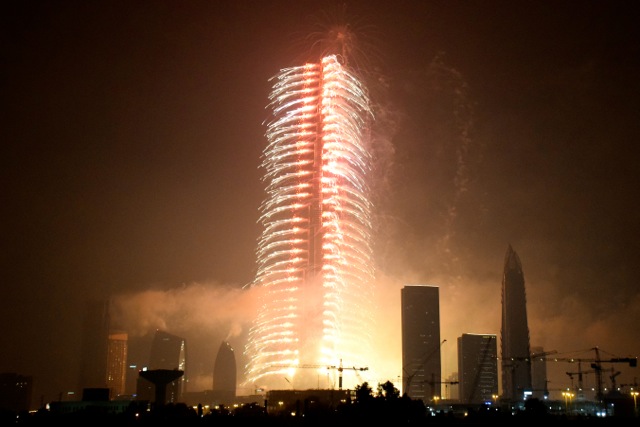 Welcome 2015

Dubai's Burj Khalifa once again put on a spectacular display, this time targeting the crowds gathered below. Most of the excitement was generated by the fireworks spinning around the huge tower.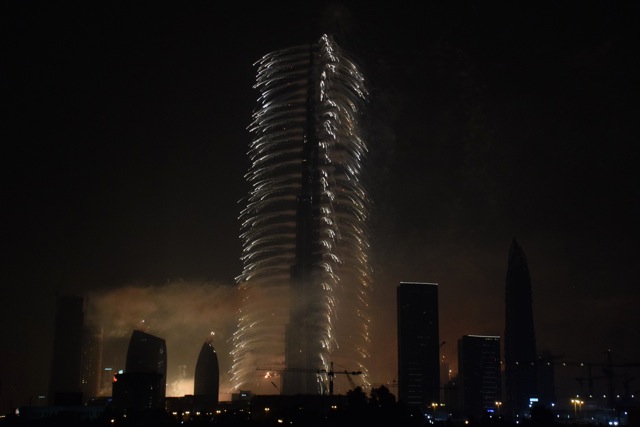 Thank God That's Over ...

For a group of pilots on a nearby roof, it wasn't so much the beginning of 2015 that we celebrated - but the end of a horrible year in aviation. Maybe the last pic - taken after the hype - is more fitting the mood we all feel for the aviation industry of Malaysia and Indonesia - their management, pilots, cabin crew and engineers ... passengers and families. And for the thousands of investigators still trying to make sense of the unbelievable.




Follow the link to see last year's On Tour Pics HERE and see hundreds of images from around the world.