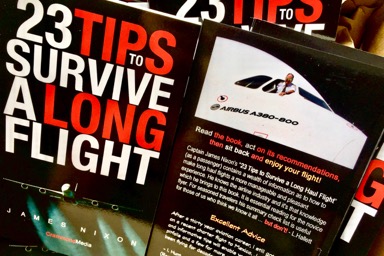 Where can I get it?


23 Tips To
Survive A
Long Flight

is a 132 page guide book to help
you have the best long haul travel
experience.

Compiled by a retired Airbus
A380 Captain with 31 years flying
experience, it details the planning
required and advises the tips and
tricks you can use to ensure a
stress-free trip.

As well as containing a handy
checklist, it tells you how to
defeat the effects of jet lag,
keep out of jail, stay healthy, and
win the seat-back war using
nothing more than a piece
of chocolate.


It has received wide acclaim
worldwide as the bonus chapter in

Sleeping For
Pilots & Cabin Crew
(And Other Insomniacs)

which became an Amazon bestseller.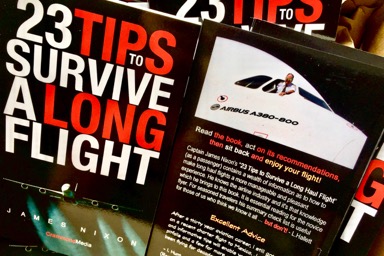 The 99 cent Amazon
Kindle eBook is HERE


The $14.95 Amazon
Paperback is HERE

Australians can get
the paperback HERE.

(We make the same book in Melbourne
which saves you money and time)



The paperback is available from
your local bookshop (they may have
to order it in from LightningSource).