jamesnixon.com

2011-12 On Tour Pics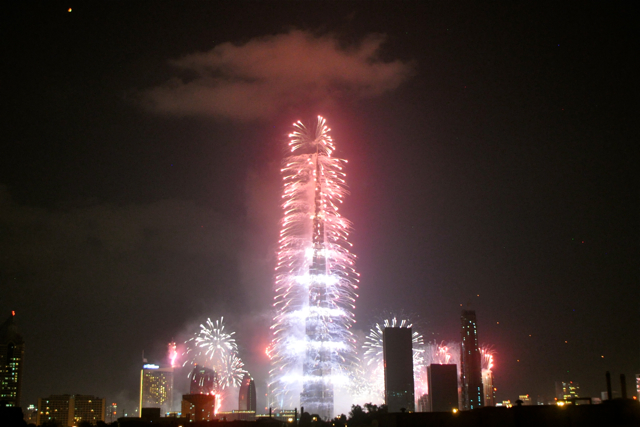 The Resurrection Of Dubai


An atmosphere of optimism has returned to the world's newest international city which continues to recover from the 2008 U.S. financial crisis. 2012 ended with a slow-motion fireworks display - as lazy chinese lanterns (in the shape of love hearts) drifted over the city forcing media and security helicopters to keep their distance from the Burj Khalifa.

The world's tallest building - originally named the Burj Dubai - was born in a boom time; as have all the tallest buildings in history. Going on past performance it may be prudent to sell your stock market shares the August before the opening of the next one! The name was changed to celebrate the Ruler of the U.A.E., Sheikh Kalifa of Abu Dhabi - whose help during the financial crisis assured the success of Dubai.

One second into 2013 the massive fireworks display began - drawing not one of the traditional "Ooohs and Aaahhs" associated with fireworks. Instead it was more like "F@#K ME!" as waves of explosions raced up and down the structure. To get the perspective, The Address hotel (the gold vertical line to the left with the white sign on the roof) has a bar at its 63rd floor - that's two floors below the Rockerfeller Center's Rainbow Room in New York.

After about seven minutes it was all over while the 'traditional' Burj Al Arab display - about six kilometers away - kept thudding-on. Arguably a better display, it lasted twice as long before leaving the chiily night sky (it's winter here) to the drifting Chinese lanterns. An economic prediction of the future? Time will tell.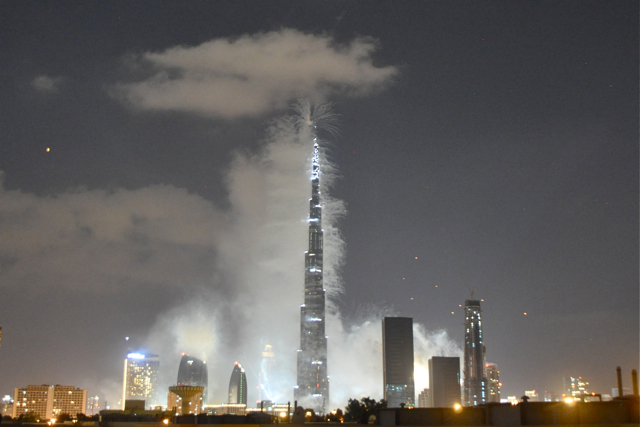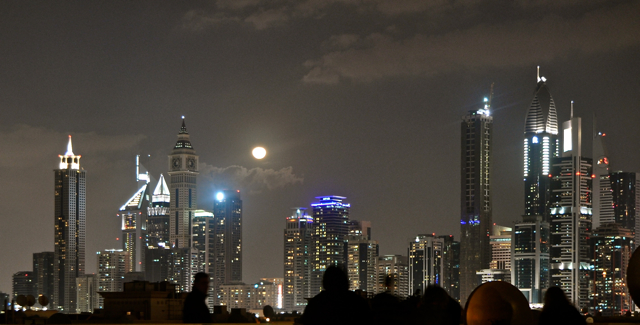 Prelude.


At rooftop parties all over Dubai, people wait in the balmy evening air for the main event. While you're waiting, the backdrop ain't bad ...

The towers along Sheikh Zayed Road are about a third of the height of the Burj Khalifa.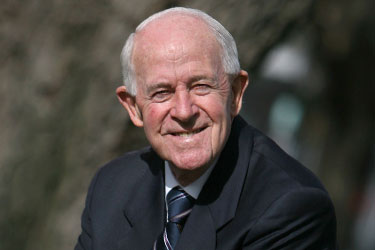 (I took a magic image of Tony with his mates Tony Gaze & Stirling Moss -
but until I find it this, (stolen from 3AWs website) has to suffice.

Tony Charlton A.M.
Mar 28th 1929 - Dec 17th 2012


Broadcasting hero - Tony Charlton A.M. has died today in Melbourne. If you have ever stood in the darkness and the rain in the half hour before the Anzac Day Dawn Service at Melbourne's Shrine Of Rememberance; you will have been captivated by his dulcet tones giving thumbnail sketches of individual soldiers.

Beginning work as an office boy at radio station 3AW in 1949, he was 83 when he passed away after losing his battle with bowel cancer. The consumate sports broadcaster and interviewer - his voice liquid gold - his other pursuits including flying and golf - at one time he was even a restauranteur. He gave freely of his time and talent for The Alfred Hospital, the Melbourne Cricket Club and Australian Football League as well as many other charities.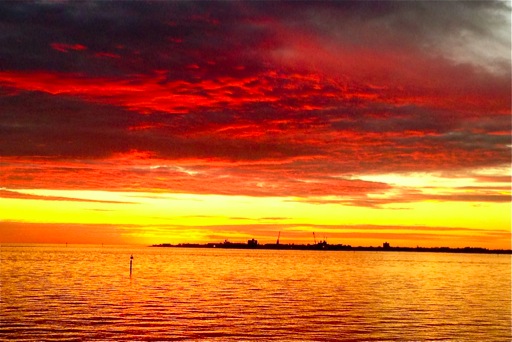 Fisho's Sunset

From the deck of the Albert Yachting & Angling Club in Melbourne,
the summer sky provides a spectacular canvas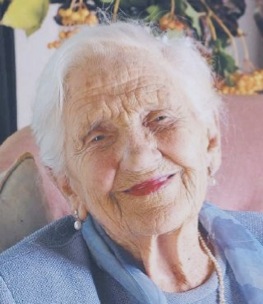 Dame Elisabeth Murdoch


One of my great pleasures in life was meeting and subsequently corresponding with Dame Elisabeth Murdoch. Matriarch of an incredible family who has given thousands of people the opportunity to do what they love - for a living. From cancer researchers and geneticists, to pilots, flight attendants, journos, cartoonists, actors, musicians, photographers and other reprobates; few people in the world have used their wealth so widely and wisely. She had a sparkle in her eye and a ready smile for all she met. The world will be poorer for passing - today - at 103.

Newspaper editors the world over can now start their stopwatches. Prepare for some revelations that would never have appeared in her lifetime.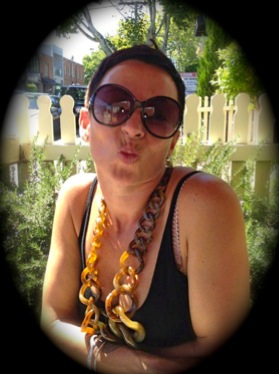 The Day Kathy Met Charlie


An update for my non-Ansett Refugees regarding our Flight Attendant Kathy Seago who was diagnosed with a brain tumour two weeks ago.

It was a stage 5 & aggressive Glioblastoma Multiforme (GBM) - the most common and most aggressive malignant primary in humans. This was the tumor that took ABCs much-loved presenter Andrew Olle. A research trust has been named in his honour and important work is being done the Kolling Foundation (http://kolling.com.au/) in association with Sydney University.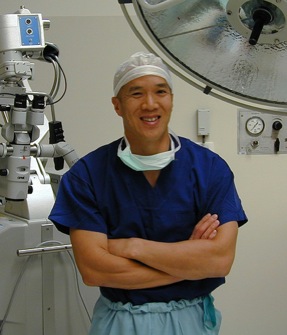 Sydney's Mr Charlie Teo is recognised as the world's leading surgeon in removing GBMs. An organised email bombing of his office two Saturdays ago resulted in their ringing Kathy to say they would call her on the Monday.

They called and an appointment was booked for Tuesday, just gone, the 13th. She was told by him
"... it needs to come out NOW - tomorrow morning 6:30am. "

UPDATE That was Wednesday (14th November). We had 48hrs to come up with the money for the operation and thanks to all airline friends, both Ansett and Qantas, family and other friends - not to mention strangers from all over the world - we raised $15,000 by the time she went into theatre. By opening time this morning the amount stood at $42,065. We're still $8,000 short of the $50,000 we need, so we need your help

Account Name: FOR KATHY
Bank: N.A.B.
B.S.B: 083310
Acc No: 147189282

The group's Facebook page is HERE. Feel free to go there and have a look, and post your comment after donating. You will have to click the tab on the top right to join the page; with 1600 members in such a short time Facebook automatically applied security protocols. If you have problems, or are sending money from overseas, and need the swift code, email me james@jamesnixon.com.




Concern shows on the face of the young mother just before her surgery yesterday



GOOD NEWS - the surgery was a success, the tumour all gone and pathology pronounced it BENIGN. She was discharged and is now home in Melbourne.

The recovery period now begins and we would appreciate any help you can offer. If you can donate anything - give 'til it hurts ... and then give a little bit more - our Ansett & Qantas family would be very grateful.

Who is Charlie Teo? Check him out on ABC's Australian Story HERE. Or listen to Andrew Dentron's interview on ABC's Enough Rope with Andrew Denton: DRCHARLIETEO







iRadio Max

The iRadio Max archive broadcasts have been remastered and here for your peusal.

Story 1. DUBAI: Centre Of The World
Dubai - centre of the new world

Story 2. THE U.K. End Of The Empire
BBC Radio 4 killed it's Opening Theme and the Empire

Story 3. Looking Out The Window
Flying, global warming, bushfires and the human spirit

Story 4. BA 777 Crash Initial Reaction
24 hours after a double-engine failure, why are 777s still flying?


What You'd Tell The 16 Year Old You


Heaps of things, how to drive a credit card ... how to go through life without doing ANYTHING you'd not do again if you had a second chance .... and how to ensure you'd live long enough to enjoy it all. Watch THIS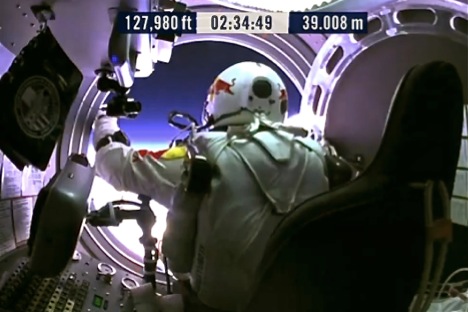 Felix Baumgartner Jumps From 127,980 Feet

A few minutes ago Felix became the first person to brake the speed of sound without the aid of an aircraft by jumping from a helium balloon at an altitude of 127,980 feet over Roswell, New Mexico in the USA.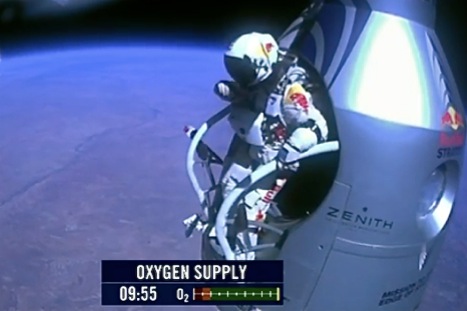 After a two and half hour ascent he completed his 40 point checklist which concluded with his depressurising the capsule, and standing on a 'skateboard-sized-step'. On the step just before he jumped he said: "I wish the world could see what I see."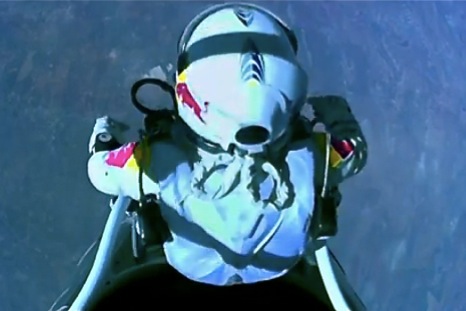 And "Sometimes you have to go up really high to understand how small you are." After a short pause he thought "God, please don't let me down" then stepped-off the step into the stratosphere - beginning a 4 minute 20 second freefall.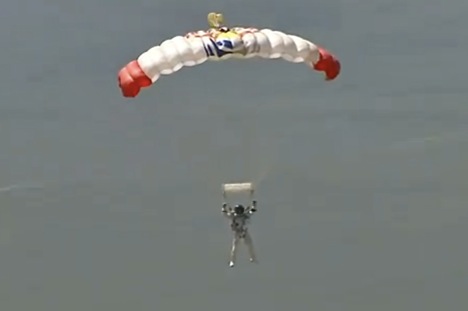 Whilst a longer distance, the freefall was about 15 seconds shorter than the record, set in 1960; due to his faster speed.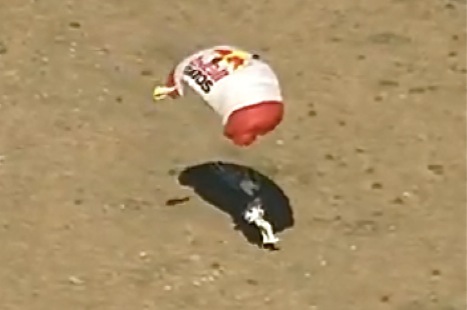 He completed a tricky touchdown, his vision impeded by a fogged visor and without accurate wind information from his ground crew.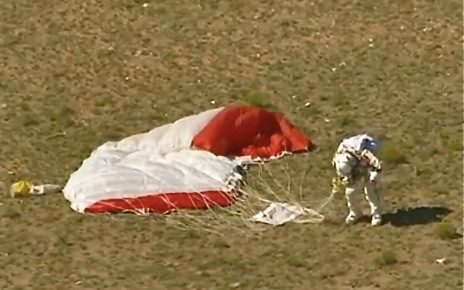 Data affirms that Felix Baumgartner recorded the highest exit altitude 128.100 feet, the longest freefall without a drougue chute: 4'20'', the longest freefall distance 119,846 feet and maximum vertical velocity 373 m/sec (1,342.8 kph 833.9 MPH) ... 1.24 MACH.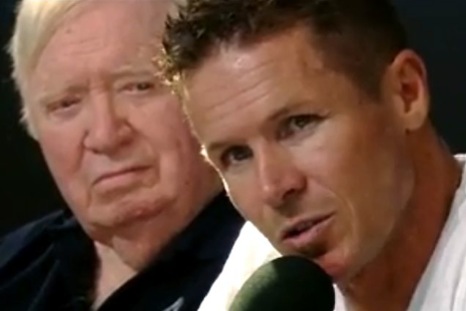 Felix reported that, in his space suit, he didn't feel passing the speed of sound. At the press conference he is seated next to his Capcom (capsule communicator) - Col.Joe Kittinger - who set the previous records in 1960. Kittinger said 'Records are made to be broken. I can't imagine a better man to do this than Felix. And I'd love to give a one finger salute to all the folks who said he was gonna blow apart when he went supersonic!'.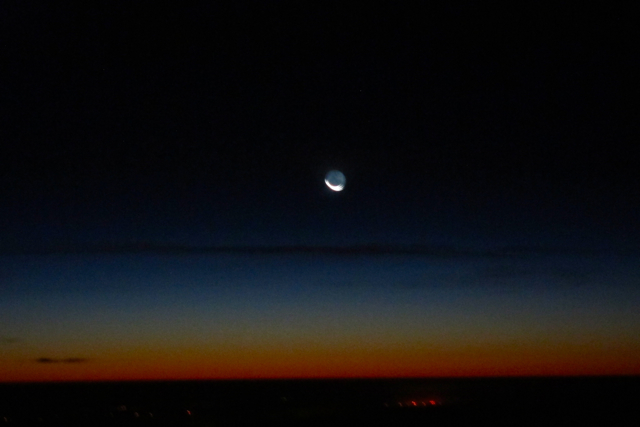 Moon Sun Rise

At 5:00am local time over The Gulf, a sliver of moon is lit by the sun. The light blue remainder of the moon is lit by the reflection from earth.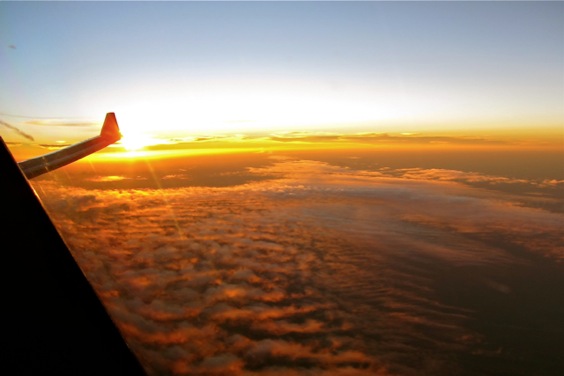 Sunset Over The Sahara
How many offices have this view?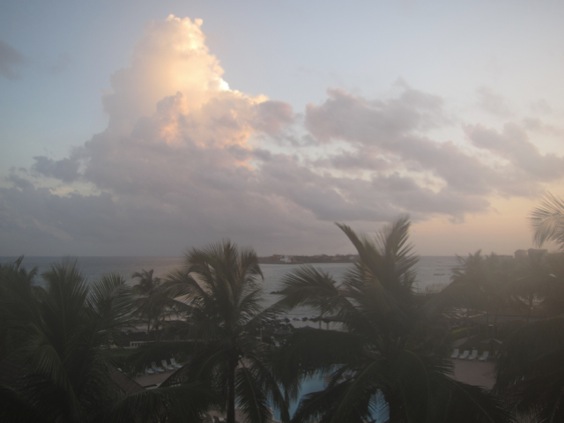 Dakar Thunderstorm

Through a hazy, humidity-filled lens, a CumuloNimbus cloud (Cb) starts building, the sun on its upper portion proving that the earth is not flat. Twenty minutes later it became active, trapping-us in the pool bar.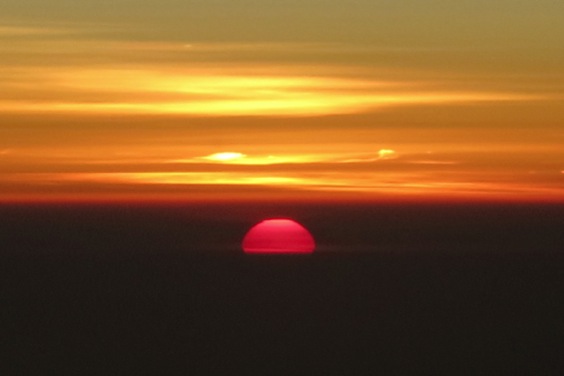 Sunrise Over India
How to beat jetlag? Read this.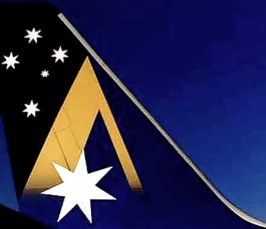 Ansett Australia
Eleven years ago our airline died.


Hear Julie McCrossin's (ABC Radio) interview
( ... it may take a few minutes to load - so click below and go make a coffee)

James Nixon Life Matters Interview 1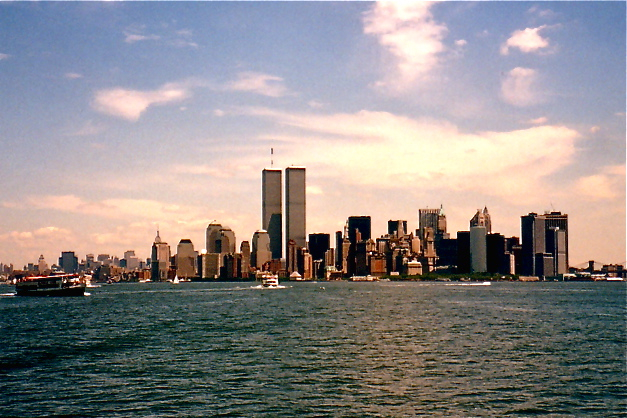 What We Lost
Let's never forget how the Manhattan skyline used to look before this fateful day in 2001.
Remember how simple and peaceful life seemed back then?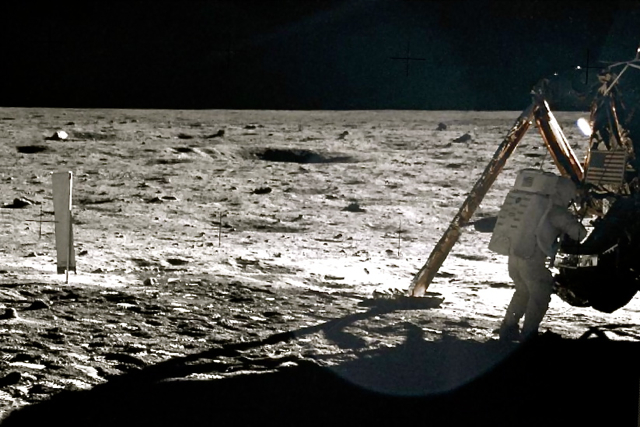 PHOTO (C) NASA
Neil Armstrong

Many words have been written about the Apollo 11 Commander, Astronaut Neil Armstrong since his passing last week. Sadly, few have pointed-out that this is the ONLY photo of him on the Moon taken by his co-pilot, Buzz Aldrin. No-one's pointed-out that Buzz was a little miffed that Neil was given the role of 'first man out the door' - but it's rumoured he was. If so, he had reason to be. Aldrin's doctoral work on how to dock two spacecraft, using differing orbits, made the moon voyage possible. As did Mike Collins' work on suits. Each suit had to be a mini-spacecraft in itself and Collins' project was indispensible. As was the work of at least 400,000 people in the greatest voyage in history. But Buzz could have taken just one photo of Neil - as good as the one Neil took of him (below) - which went on a million bedroom doors and inspired many people to become pilots, including your author.


Sadly the world's journalists have also neglected to mention Armstrong's most important role on earth since returning from the moon. They say he was a NASA administrator, a recluse, worked for private enterprise, had a small farm and was a professor. None mentioned his work as Vice Chairman on the Rogers Commission - the investigative panel into the Space Shuttle Challenger explosion. This role paved the way for return to manned spaceflight. It exposed flaws within NASA and Morton Thiokol, blew the whistle on coverups, allowed the Shuttle program to continue, and gave 'closure' to family, friends and colleagues of the lost Astronauts. Arguably his most important work - on earth.

Without the loss of the Apollo 1 Astronauts, we'd never have found out about the dangers of electrical shorts in an oxygen rich environment and may have lost a crew in space - confusing the hell out of mission control. Without Challenger we would not have discovered the flaws in SRB o-rings; or without Columbia, the problems of tile damage on takeoff.

Investigations into crashes are what give us safety in aviation. Every button on every overhead panel in every aeroplane or rocket has a story behind it. In many cases, hundreds of lives lost is the price of knowledge and safety.

Anyone sitting 11kms up; nudging 85% of the speed of sound with the minus fifty-seven degree thin vapour just outside the glass - whilst you watch a move or sleep - is acutely aware of the work done by Neil and heroes like him. And we are thankful.

Armstrong recently conducted a series of interviews in Australia, see them HERE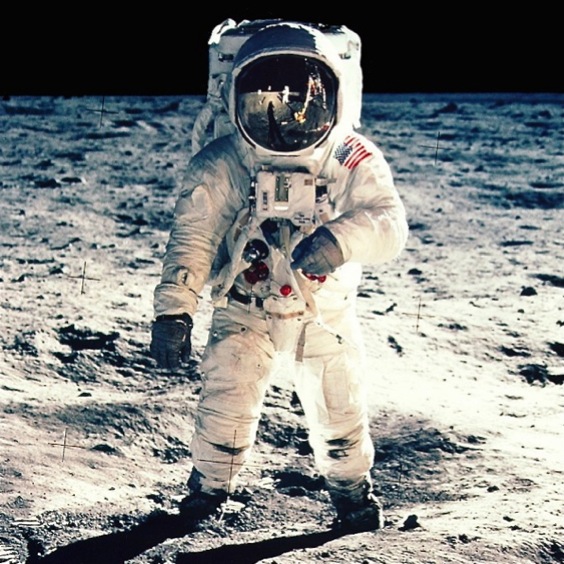 PHOTO (C) NASA
Edwin (Buzz) Aldrin

This inspirational photo of Buzz was taken by Neil Armstrong on the moon in July 1969. The best thing Carey Grammar ever did was to have him come to our school and tell us about it. If you doubt the astronauts went to the moon, ( I'm sad for you), watch In The Shadow Of The Moon HERE.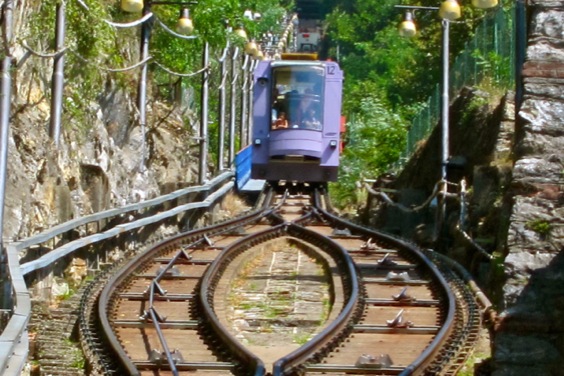 Como-Brunate Funicular Railway

After being built in 1894, the funicular railway has been revamped a number of times - most recently last year. The two cars are raised and lowered by cables attached to electric motors, utilising a single track and nifty passing loop at the halfway mark. Those who are scared of heights or mysterious engineering are advised not to look downhill ... or at the number of the car from which this picture was taken. It is car number 13.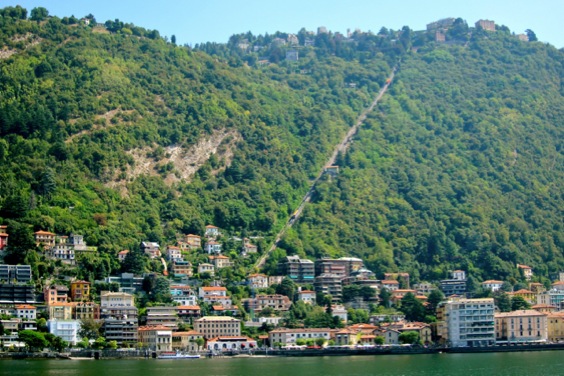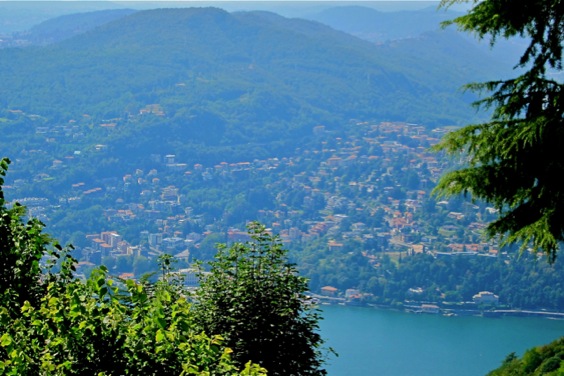 Brunate, Italy

After the 7 minute journey - at 3 feet per second - the Funicular car disgorges its 81 passengers at the Brunate top station; 1627 feet above Lake Como.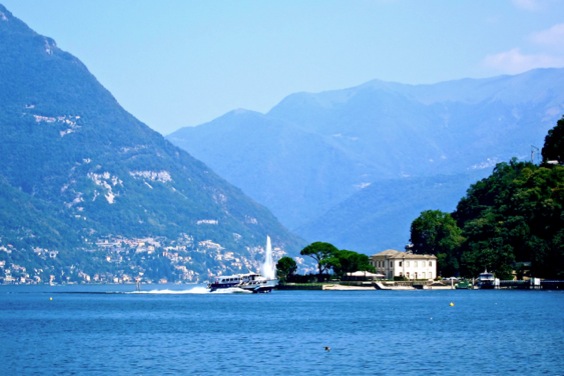 Lake Como, Italy

Easily accessible from Milan by train, Lake Como is one of the most popular tourist destinations in Italy. The third largest of Italy's alpine lakes, it is one of the deepest in Europe - over 1,300 feet.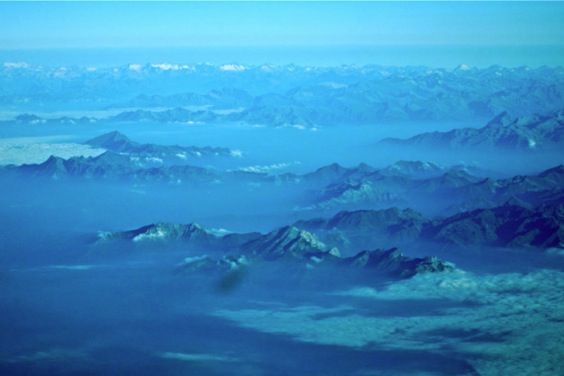 Preparing For Descent

Having crossed over Venice, preparing for descent into Milan the Alps lie ahead, some snow still visible even though it's late summer. Sadly residents of Milan couldn't see the mountains this day; 34C degrees and a temperature inversion made them invisible in the haze.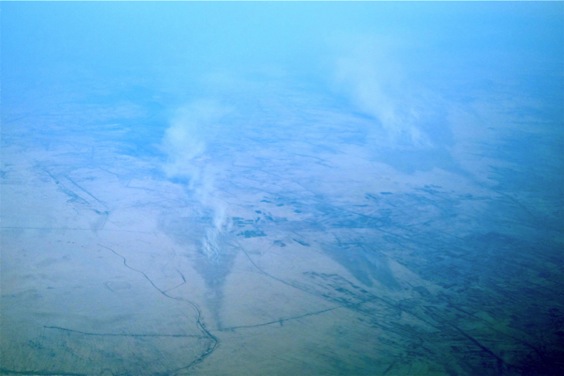 Anatomy Of A Sandstorm

Sandstorms are usually in a long line, as if the result of frontal activity (see below). This one, nearing Basra, in southern Iraq, is quite different. Australian pilots would recognise a pattern typical of the unchecked bush fires we see in the outback. Localised winds - in this case up to 28 knots (56kph) appear to plait the ground level sand. The raised dust, sand in this case, rose to 25,000 feet.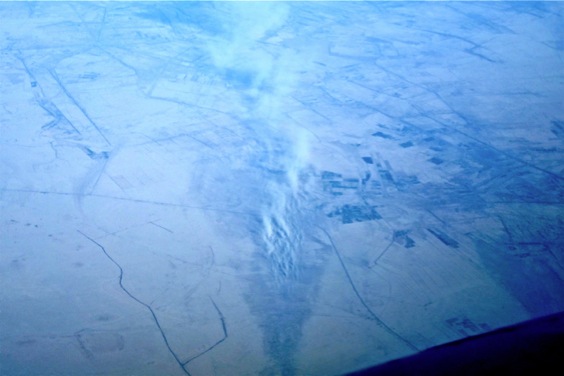 Sandstorm Over The Tigris
A retreating sandstorm leaves the Tigris River clearly visible.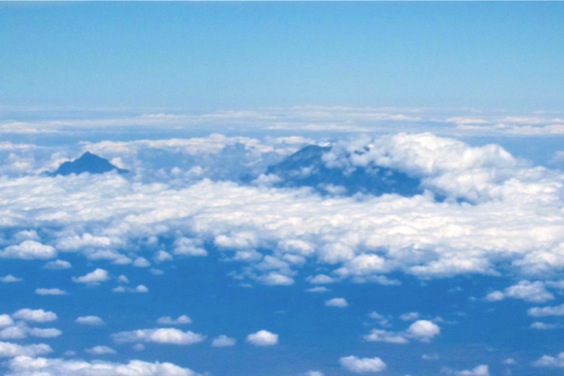 Mt Kilimanjaro & Family.

On the eastern edge of the Great Rift Valley extinct volcanoes huddle together. Well, they were extinct the day we passed. On one side, the cloud shrouded highest mountain on the continent, to the right: Ol Doinyo Lengai (far right) and El Nairobi with Lake Embagai within its caldera.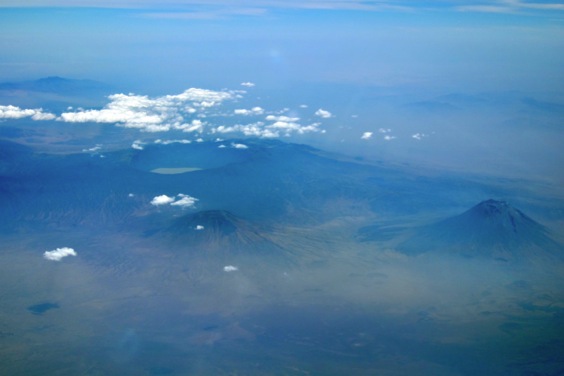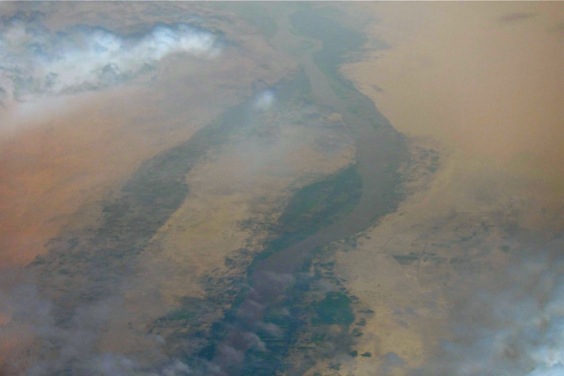 The Nile - Sudan

The mighty Nile River, downstream of Khartoum, where the White and Blue join forces; just north of Ed Debba in Sudan. After all these years looking at Africa on the map, it is still difficult to understand how this river flows "UP" to the Mediterranean Sea. The Grand Millenium Dam is a project by Ethiopia to dam their river - the Blue Nile - and provide cheap hydro electric power to its neighbours. Even so, Sudan and Egypt are unimpressed. The Economist reports; "Ethiopia and the other upstream countries—Burundi, Congo, Kenya, Rwanda, Tanzania and Uganda—have banded together to rewrite a 1959 treaty that favours Egypt." A year after the project was announced Ethiopa is having problems raising the $4.7 billion required to finish the job by 2020.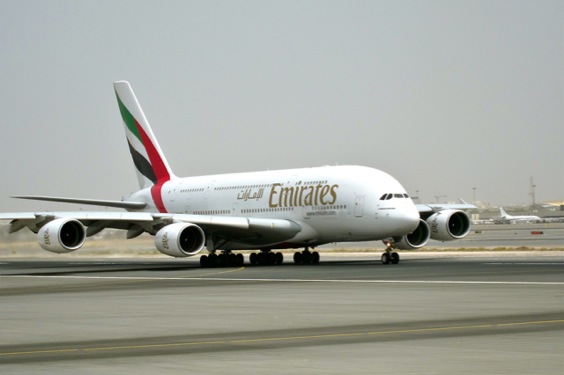 Emirates A380 A6-EDP

Rolling on runway 12 right EK 201 begins its journey to New York with its 525 passengers and 30 crew. The airline now has 21 of the double-decker Airbuses and is expected to take delivery of 13 more this year. (UPDATE 14th October: the 26th just arrived)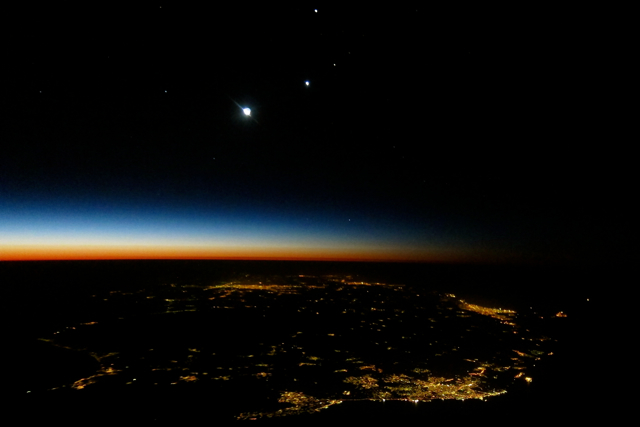 Cyprus And The Heavenly Bodies

Tracking to the east from overhead Crete - Cyprus looms in the darkeness. The earth's curvature is proven by the approaching summer dawn. The bright spot in the sky is the dying moon, with Venus and Jupiter in line to the right. Further right - close to Venus - is Arcturus; the third brightest star in the night sky.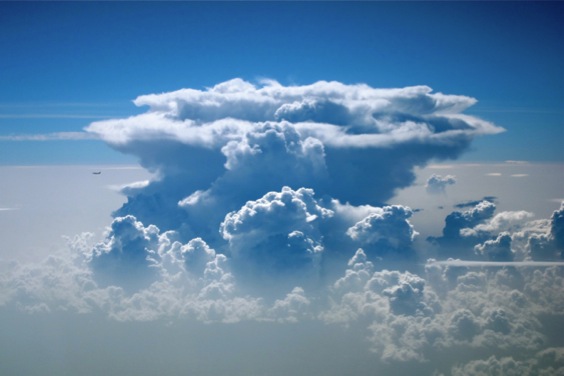 As Close As It Gets

Over Mali a jet skirts upwind of an active CumuloNimbus (Cb) cloud, (just left of the cloud under the horizon). Approaching the storm from the upwind side, the distinctive 'anvil' shape is on the other side of the cloud. Airliners avoid such clouds by 20 nautical miles (about 40 kms) on the upwind side. Sadly on June 1st 2009 an Air France A330 penetrated two such clouds - one just over 40,000 feet high and then one much larger one, topping 53,000 feet high. The aircraft was lost with all 228 souls. Every Cb expends as much energy as 3-10 nuclear explosions in its 20 minute active phase. 95% of lightning (invisible in daylight) is retained within the cloud. If man could catch the energy within, our energy problems would be solved.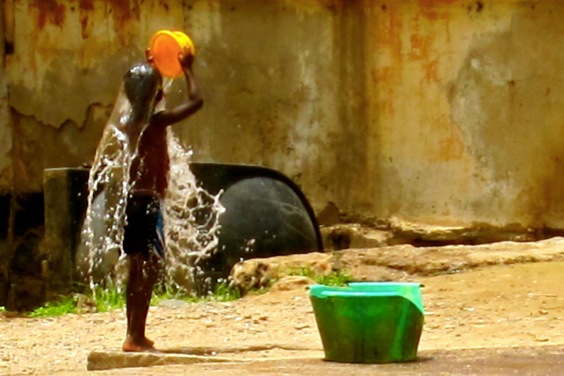 Public Baths
This Goree Islander - one of 1,500 inhabitants - washes off salt after a swimming lesson.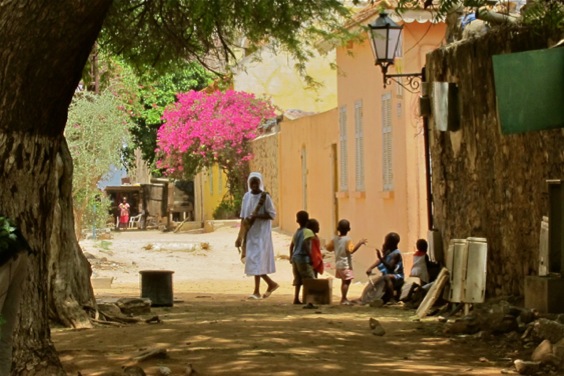 Goree Boy Band

Drums have a long history in Africa - one only has to go to a soccer game to know that it continues .... as loud as ever. Too young to go to school, these boys continue the tradition.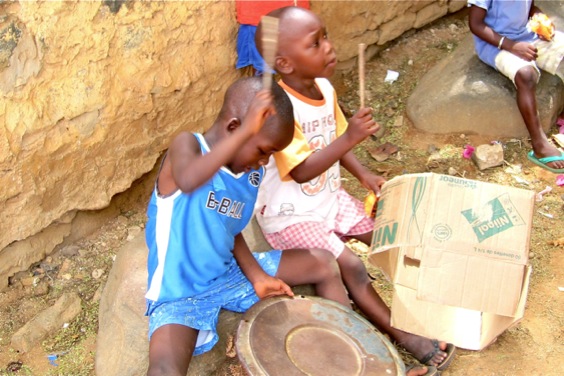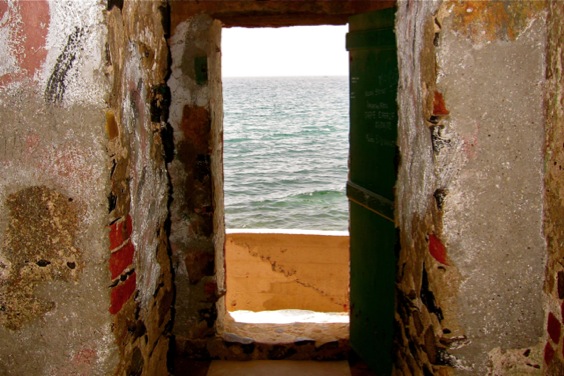 Goree Island, Senegal

Twenty minutes by ferry from Dakar is Goree Island - an important monument to the slave trade between Africa and the Americas. The House Of Slaves is a monument, renovated in the 1960s, to the three hundred years of slave transport to south and north Amercia by the Portuguese, French, English and Dutch. Many thousands left their on their journey through "The Door Of No Return" (above) - the majority left from another location on the island. These days slavery continues - except the western countries' slaves are employed in their home countries of Indonesia, China and India. Clever. And sex slaves travel by plane. On Bastille Day hundreds of school kids over from Dakar received a memorable lecture from a brilliant teacher. The lesson concluded with a loud chant: "We will forgive .. but we will never forget!" Most were wearing trainers made by slaves in Asia.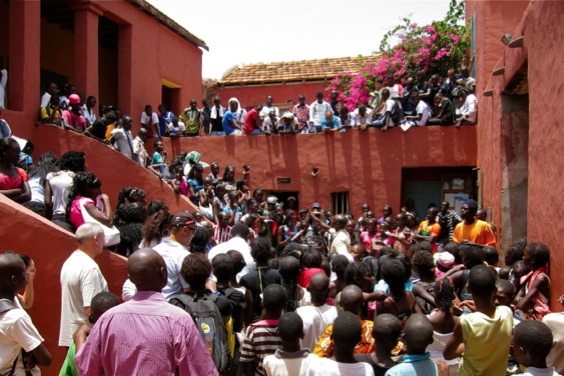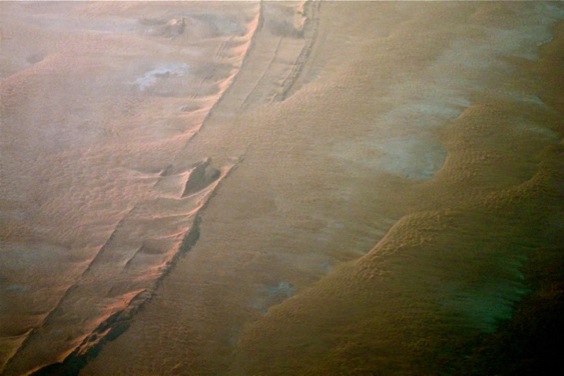 Sunset In The Sahara.

Flying from Dakar (Senegal) to Dubai, the great circle route (concave to the nearest pole) has the Emirates A330 tracking north east over the Sahara Desert to Tunis, along the Mediterranean Sea, down over the Nile, just south of Cairo - across the Red Sea south of Sharm El Sheikh into Saudi.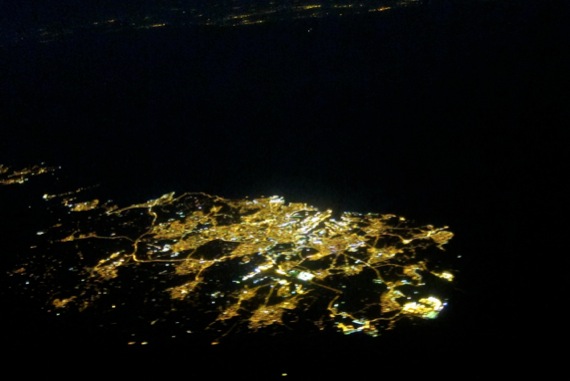 Malta.

Overhead Malta with its western island of Gozo. At the top of the image the coastal lights of Sicily are visible from 38,000 feet.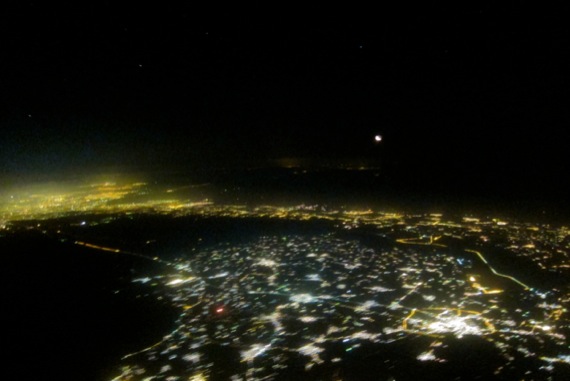 Cairo And The Nile.

Nearly seven million people live in Cairo. It's smudged in the haze to the left. The recently-risen moon sits over the Nile river which flows from right to left - during the day a green line in the desert. At night the lights of humanity cling to its sides as it snakes along its 6,650 km length - the longest river in the world - traversing ten countries.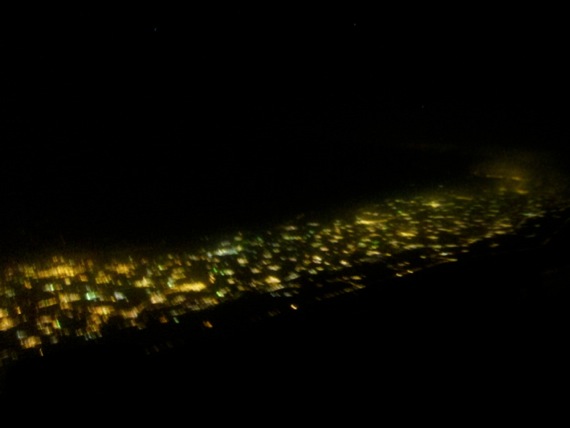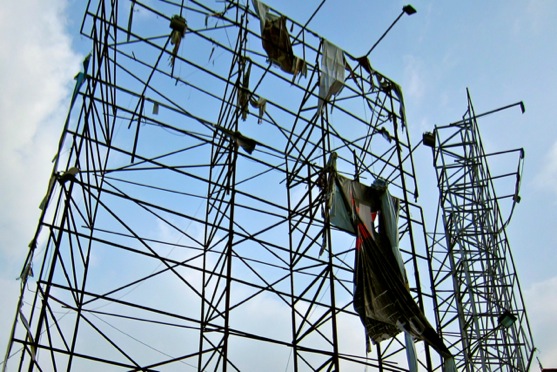 A Wind-fall For Ingenious Builders.

Earlier this month a fantastic thunderstorm tore most of Kolkata's advertising billboards from their frames. It happened during a turnaround flight while we were sitting at the airport. Winds gusted to 35 knots. (Pilots love thunderstorms ... when viewing them from the ground). The plastic signage now appears as wall and roof material everywhere - even on this barber shop.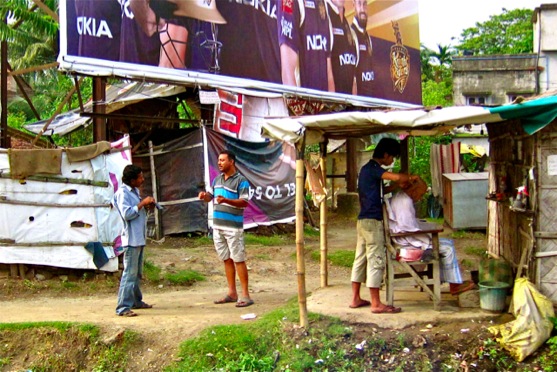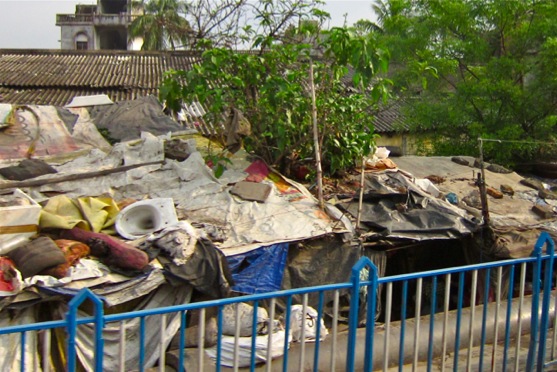 Don't Knock Kolkata's Slums

This one has an upstairs dunny ... When you see the how robust these dwellings are, with the wild weather that comes with the monsoon season, you admire human ingenuity. And you admire blue plastic sheeting as a roofing material. A good percentage have electricity - and satellite TV connected.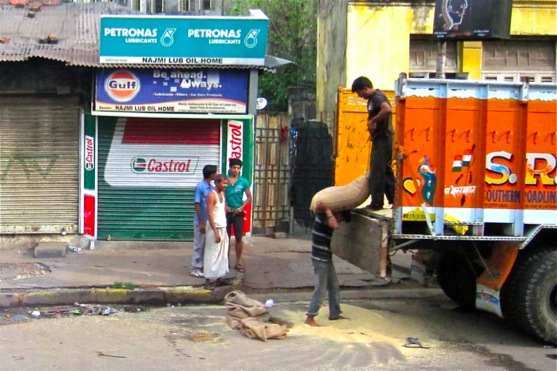 Ok, Let's Try It Again ...
In Kolkata it's third bag lucky ...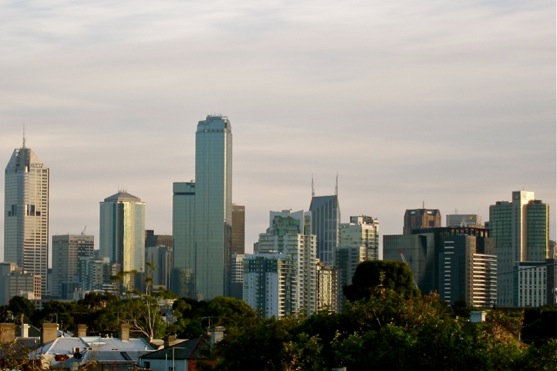 Melbourne Skyline
From Albert Park, Melbourne's skyline is ever-changing ...
from the pre-dawn light to the blood-red sunset.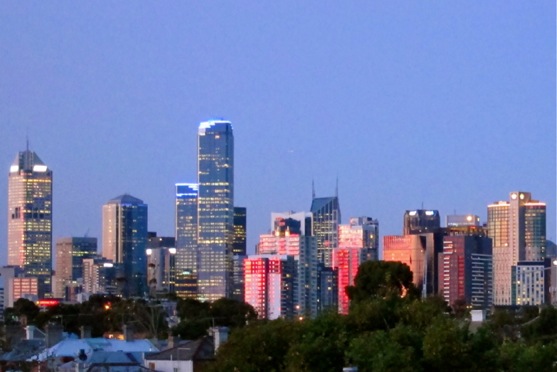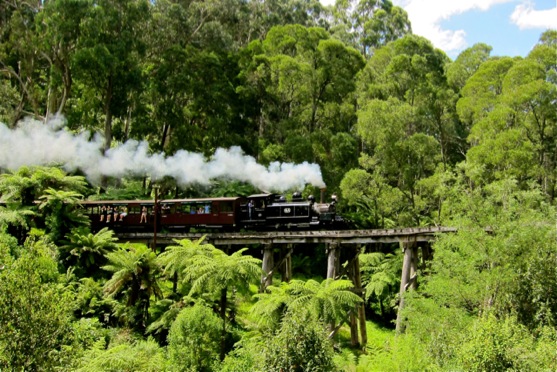 Memories Are Made Of This ...

After ten years of drought, Australia has just suffered the wettest year on record. In the Dandenong Ranges, east of Melbourne, the quiet of the lush green hills is broken by a wheezing. Soon the sound escalates to a regular chuff-chuff and "Puffing Billy" emerges over the famous Trestle Bridge. Tourists from all around the world dangle from the carriages as the mournful steam whistle transports grown Melbournians back to their third grade school excursions - complete with burning coal ash in the eyes and greasy smoke in the face.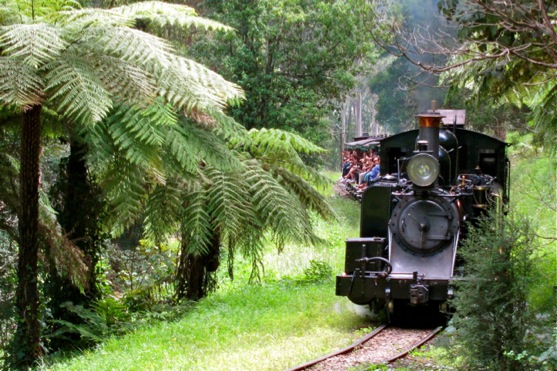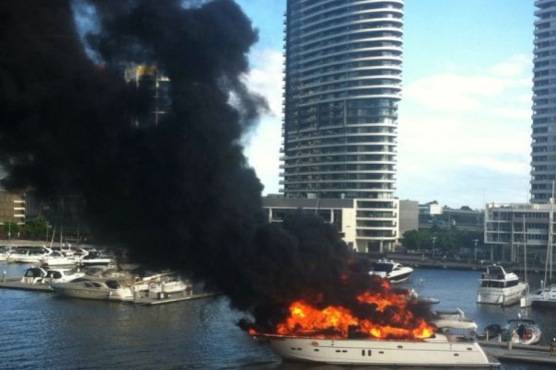 What Would Happen If ...?

Melbourne's new dockland precinct. Wednesday afternoon 4:30pm. A boat, just arrived from Queensland with four people on board, explodes in flames. It takes the Melbourne Fire Brigade 90 minutes to get it 'under control'. Nine fire trucks - lost in Docklands - doing u-turns in an effort to get to the correct wharf. Where was the dock's Fire Tender boat? Surely a port of this size should have suitably-equipped vessel which should have been on the scene in minutes. What would happen if a ship carrying chemicals caught fire in the Port Of Melbourne?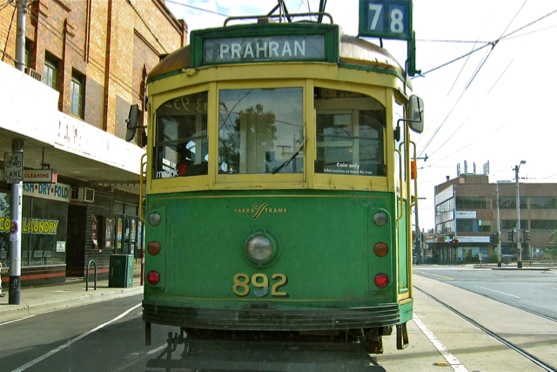 An Absolute Disgrace

Melbourne's historic trams are the tourist icon of the city. All lines have been replaced with modern, sleek models except for a few 'tourist' lines: the burgundy-coloured free city circle tram and the Prahran service with this famous green and yellow tram. The least they could do is give them a coat of paint, like the Melbourne Trams which acted as streetcars in sister-city Seattle - until the start of the waterfront redevelopment. Seattle's streetcars should resume service when the works are completed.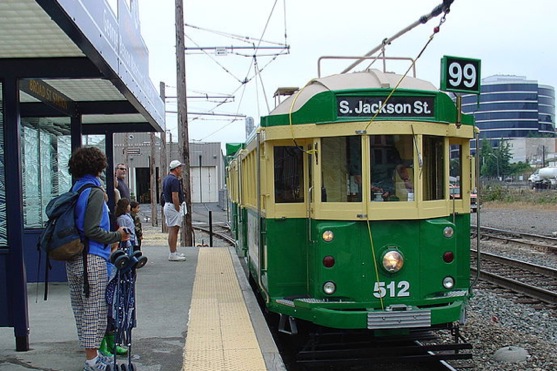 Seattle's Masterpiece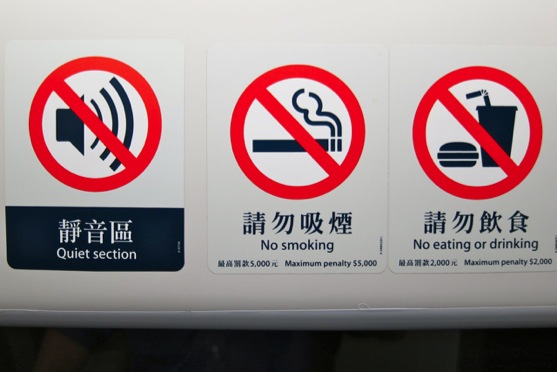 When Will Planes Have Quiet Cabins?

In Hong Kong's airport-city express train you can choose to sit in a quiet section, in the same way we used to choose to sit in smoking or non-smoking compartments of Melbourne's trains and trams up until the 1980s. When are long haul airliners going to develop a QuietCabin product where loyalty club clients can choose a section of the aircraft devoid of infants, children and people talking on phones? I think it'd be unique selling proposition which would attract, and keep, brand-loyalty. The first airline to adopt it will clean-up.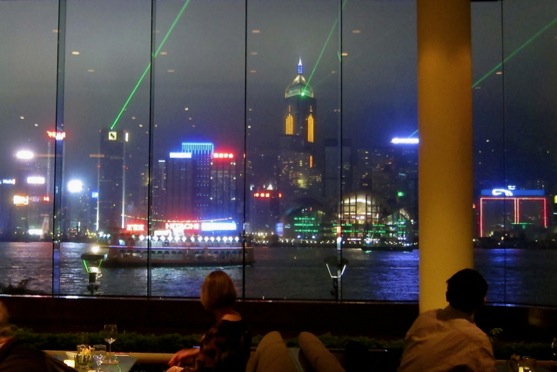 Intercontinental Hotel, Kowloon - Hong Kong

Thanks to a tip from Giulia Cardamone, took the crew for a drink at the lobby bar of the Intercontinental Hotel in Hong Kong to see the nightly 8pm laser show on Hong Kong's skyscrapers. Two great bands, (any band that can faithfully reproduce Shakatak's Nightbirds has to be great), excellent service and an airport to city rail system that works brilliantly. The only problem was that the WeatherUnderground website forecast 19c - instead it was 12c and wet.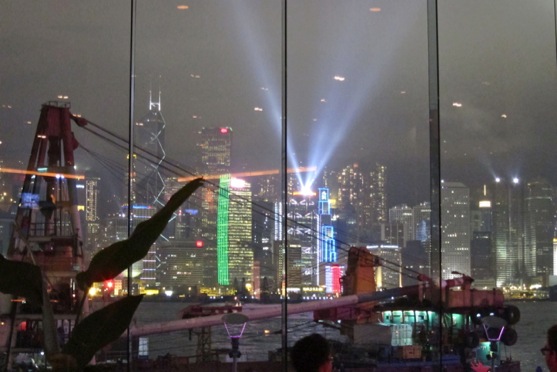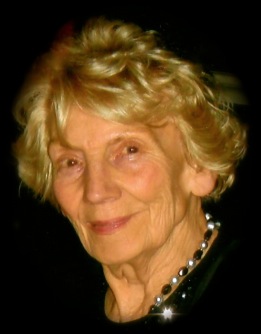 Barbara Nixon OAM FRHSV

On Friday 24th February a Thanksgiving Service and Celebration For The Life of Barbara Dorthy Nixon was held at St.John's Anglican Church, Camberwell, in Melbourne. The eulogies and photo montage have been preserved for your viewing here.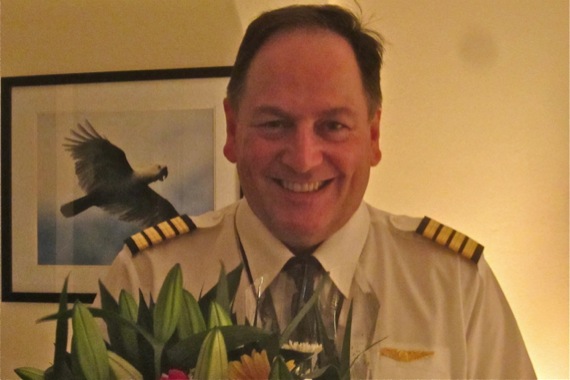 Captain James

19 years and 8 months after relinquishing my airline command, I have finally got back into the left hand seat. This time it's in command of the Airbus A330, for Emirates Airline. The command training at the middle-eastern carrier is full-on. 34 Trainers; ground instructors, simulator instructors, line training captains and examiners - as well as six first officers; all contributing their knowledge and experience to help me reach their exacting standards. The study started in May last year, the course proper commenced on October 23rd and concluded on January 14th. Thank you for all your kind words, inspiration and wishes. My late Mum and Dad'd be well-chuffed.


Steve Jobs' Legacy

Mum is enthralled by cousin Delia Scales' Facetime link to Dubai. She never got to see my new apartment in the flesh - but Steve Jobs' invention: Facetime - provided a near HD quality video tour. The photo taken on an Iphone by my sister Ro - a serious Angel, who made Mum's last days on the planet more bearable. Words cannot express my thanks.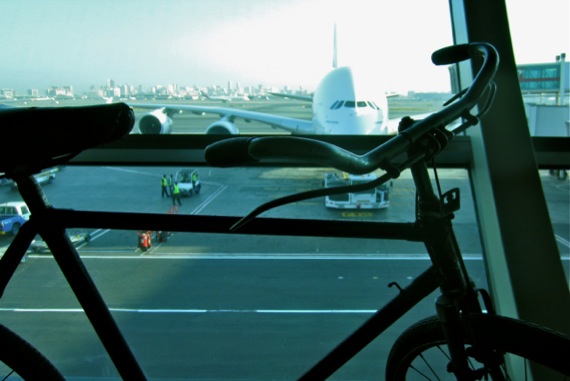 Onya Bike

The A380 pushes-back without me. After joining the fleet in September 2008, my last flight was to London in late October. Now re-learning the A330 and studying for command. After more than three exciting years on the 'super' - a new life begins.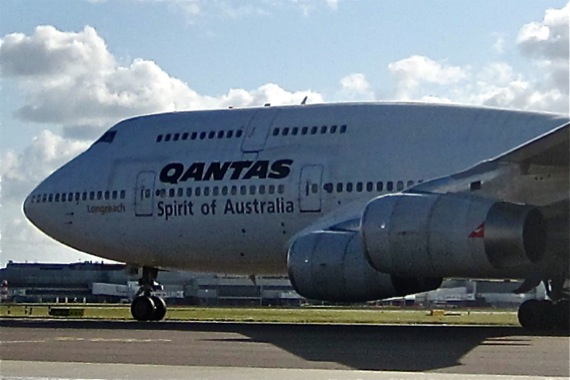 Has The Spirit Left The Building?

Twenty years and one month after it rolled-off the production line at Boeing, this old Qantas 747 (VH-OJN) arrives at Heathrow. Above the wing leading edge you can see the ribs of the roof. Engine #1 was smoking like an old 727, and the red tail was faded to a shade of dark pink. It appears that the previous CEO, Geoff Dixon, failed to leave a plan B, once the new generation A380s and B787s were delayed - (name one new generation aeroplane that was ever produced on time since aviation began). This has seen the now privatised ex-flag carrier fall behind its competitors whose new, relatively maintenance-free, fuel-efficient fleets ply routes that Crikey's Ben Sandilands says "Qantas couldn't even find ... on an atlas standing up in a phone booth" .

The losers? Passengers and Ansett-refugees who have been given part time work with Qantas since 2001. The CEO, (ex Ansett's Alan Joyce), granted himself a 71% pay-rise the day before grounding the fleet last Saturday evening.

The fleet will resume flying at 2pm Sydney time today, Monday 31st October, after Qantas management's lock-out of three unions in dispute was rejected by Fair Work Australia - the industrial relations tribunal.

Legacy flag carriers: British Airways (who has been losing over a million pounds a day for over a year), Air France, KLM, Sth.African and Alitalia face similar fates - unless they can learn to compete with the lower cost carriers. The USA market is irrelevant and cannot be used as a comparison. Their Chapter 11 laws allow inefficient, failed airlines to keep operating.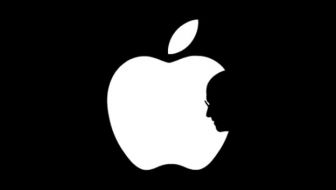 Steve Jobs

"Your work is going to fill a large part of your life - and the only way to be truly satisfied is to what you believe is great work. The only way to do great work is to LOVE what you do.

If you haven't found it yet, keep looking and don't settle; as with all matters of the heart you'll know when you find it."


- iPods,iPhones,iPads and Macs aside - that's a magical quote to leave the world.
Watch his never aired-ad, The Crazy Ones. HERE and listen to his inspirational speech HERE






Shanghai In September
From the bar atop the Peninsular Hotel, under September's leaden skies; the futuristic skyline of Pudong contrasts with the elegant old-world style of The Bund on the Shangahi side. Go and see it as soon as you can.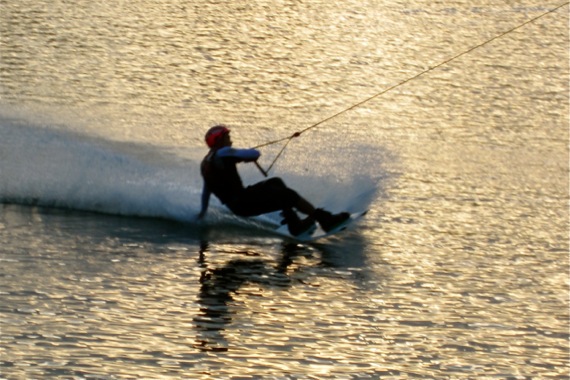 Singapore Sling
At the purpose built ski lake, dusk skiers thrill restaurant-goers.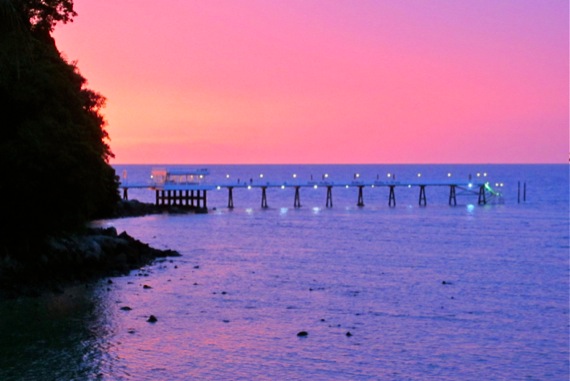 Phuket Sky

The wet season in Phuket, Thailand is the 'off-season' - prices are low, the temperature is bearable and the daily storms leave everything clean and crisp. The Amari Coral Beach Resort at the south end of Patong Beach is a great property for a quiet break, contact them HERE.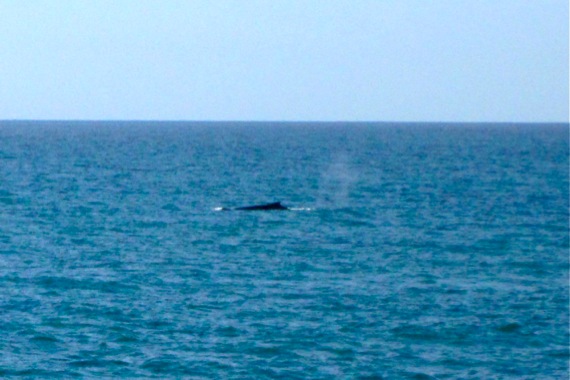 Whale Watching, Queensland

Many residents of Magnetic Island use the ferry to commute to their jobs in Townsville and even the island's school kids stopped their game of cards as the 8:15 ferry slowed to allow passengers a spot of whale watching.

Having recently read Herman Melville's Moby Dick - it's much much better than the old movie - I was full bottle on whale behaviour. Every second chapter in the book is a textbook on whales. The Sperm Whale, for example, must replenish the oxygen in its blood between soundings by exactly the same number of breaths on the surface - in the region of 70 - individual to each whale. It could not sound (deep diving for 70-90 minutes) until it had done so, which gave the whale-hunters a window of opportunity. An important job on a whaler, after hearing 'Thar She Blows, She Blows, She Blows!' from the three lookouts in the crows' nests; was to start timing.

My first experience with a whale was when one surfaced right next to our yacht off Tonga's Vavau island, it was so close we were enveloped-in and breathed-in hot whale breath (it smells like warm wet tuna) - I think it was attracted to Billy Thorpe's "Most People I Know Think That I'm Crazy" which was blasting through the Beneteau's sound system. It was frightening. If it had hit our keel we'd have sunk for certain. My enduring thought is this ... the first islander who stood in his canoe and decided to harpoon one - must have been extremely hungry.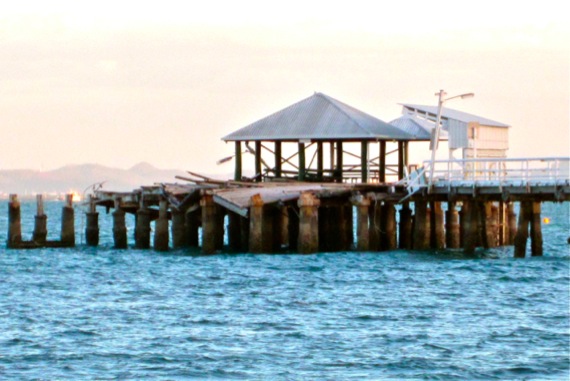 Picnic Bay Jetty, Magnetic Island, Queensland
After being refurbished as a tourist attraction, the old jetty was trashed by Cyclone Yasi's waves.







Magnetic Moon
Full moon rises over Queensland's Magnetic Island, giving backpackers another reason to party.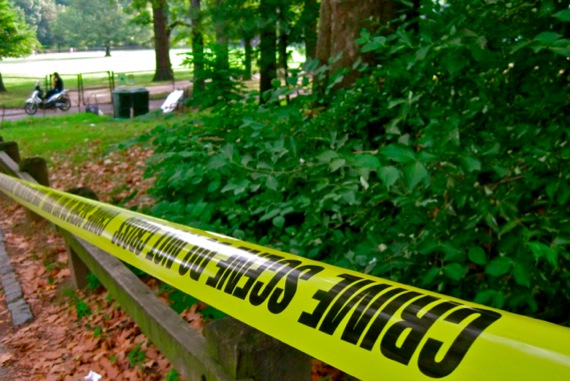 CSI : New York

In real life the crime scene tape is upside down and hard to read. At 7am on a Saturday morning in Central Park a NYPD cop sits on a motor scooter chatting on his mobile phone - the detectives are still in bed - the body's not going anywhere.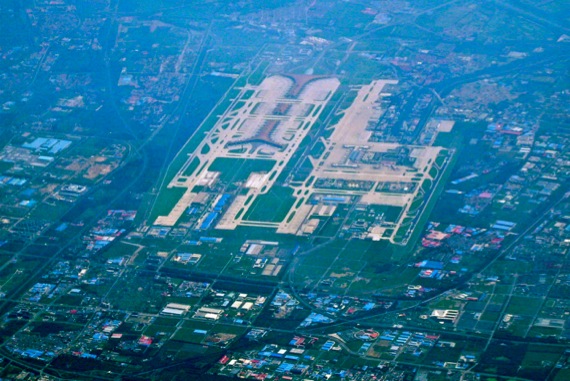 Beijing Airport

Enroute to Seoul, we pass another A380 destination - the third largest building in the world, Beijing Airport. Second only to Atlanta in terms of passenger movements in the world - in 2009 it was voted by Conde Nast magazine as the most popular. Second biggest terminal to Dubai, you can fit all of Heathrow's five terminals inside - and have 17% to spare. It's a delight to operate in and out of - except when it snows in winter.




Cadel Evans - My Inspiration

Cadel Evans became the first Australian to win the Le Tour De France - and the oldest to have won the event since before the second world war. In the last eight days he helped in my preparation for my command interview - I'd hit the books all day, pausing only to watch him flatten a few mountains in France and Italy each afternoon. The combination worked - for both of us.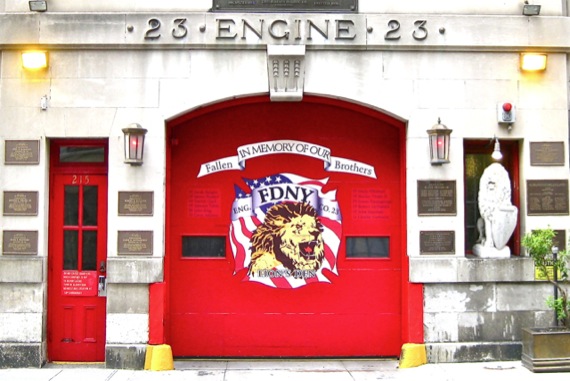 New York In Summer

Is a very warm place indeed. 30C is oppressive, and most of the locals have headed to hideaways on nearby Long Island leaving the streets to be overrun by tourists. The Fire Station of Engine 23 is a memorial to their members who fell in the World Trade Centre attacks. Most New York Police and Firemen cannot afford to live on Manhatten island, instead commuting every day from outlying suburbs.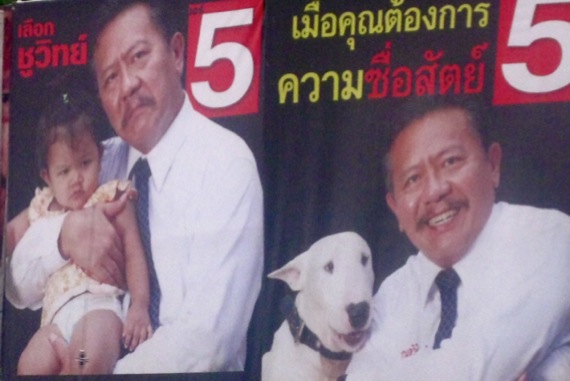 Kids N Animals

The streets of Bangkok were wallpapered with posters of politicians in the weeks leading-up to the recent elections. This guy may have done himself a disservice by showing his obvious bias towards dogs ... and against kids.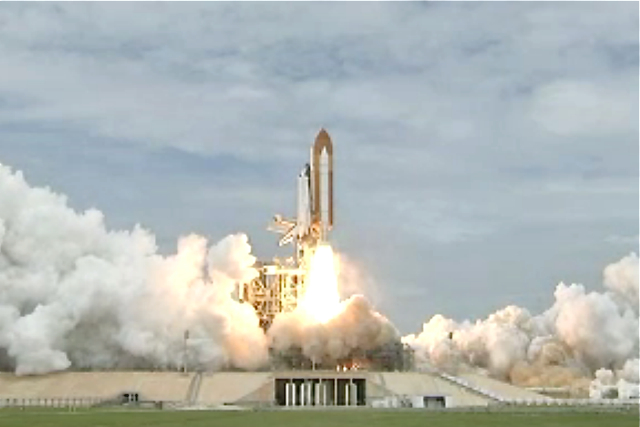 Space Shuttle Atlantis

The final shuttle launch was conducted flawlessly, and only a few minutes late, after a hold was imposed at T-31 seconds whilst NASA checked that the 'cap' on top of the external tank had correctly retracted away from the orbiter.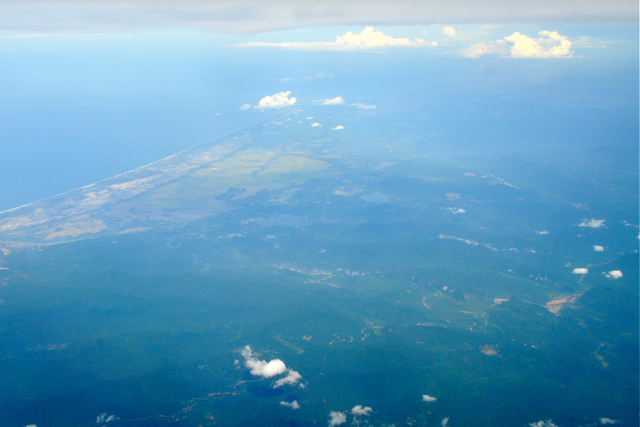 Dong Hoi, Vietnam

Enroute from Laos towards Hong Kong, it only takes a matter of minutes to cross Vietnam at 85% of the speed of sound. At Dong Hoi the country is only 60 kms wide. Looking down twoards Hue, the ancient capital; 'Hector' the afternoon thunderstorm is visible at the top right. The slender cloud to its left sits atop the mountains at the coastal city of Da Nang - famous for its My Khe beach during the American War, known by troops as 'China Beach'.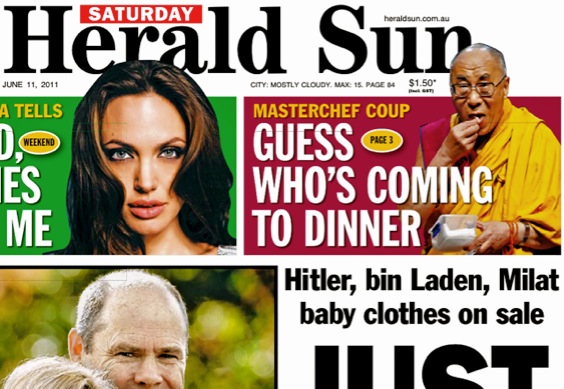 Rupert Needs A New Editor

Melbourne's Herald-Sun newspaper explores the limits in its digital manipulation of photography. This from Australia's largest-selling newspaper whose original masthead included the word Pictorial. Recently they have taken photographers off the road and made them 'videographers'. Google the image and you'll find it has been taken off the net. Here's hoping that Rupert will soon make the editor vanish as well. Both images are reproduced here. I pay a subscription to buy the newspaper, I then took a photo of my own property and produced it here.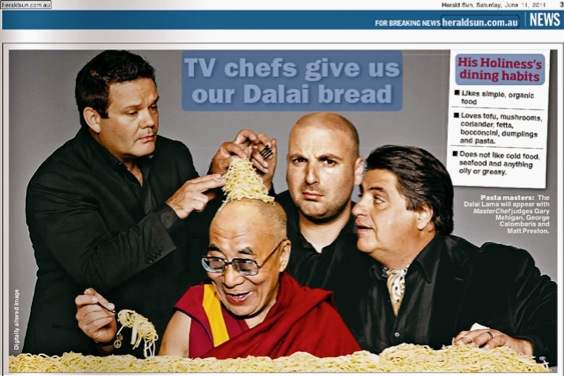 Oman Air ... Again
There's nothing better than sneaking past another airliner when you're faster than they are.
Makes getting-up early for the morning flight to London worthwhile!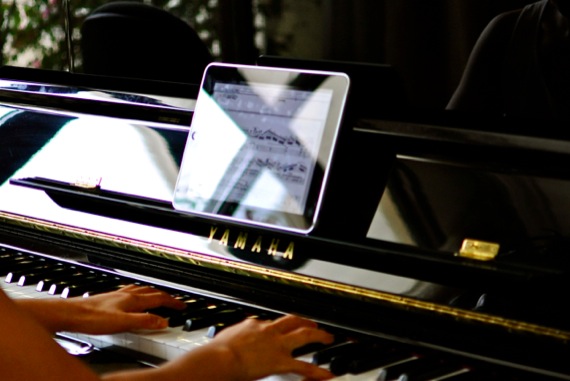 Ipad Uses #32

Finn, from next door, visits to play the piano. Usually bringing her own sheet music, she has taken to using her Ipad - downloading sheet music from a website. 'It's easier', she says, '... you don't have to turn the pages!' [Update: she was going flat-out and forgot she was using the Ipad, reached the bottom of the page, flicked-it, and the iPad flew out the window]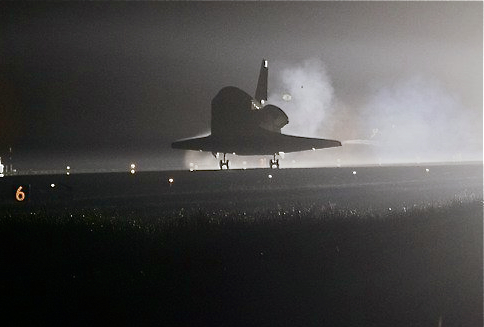 Shuttle Endeavour Completes Her Last Flight

Commander Mark Kelly lowers Endeavour's nose onto runway 15 at Kennedy Space Centre, as his co-pilot, Greg Johnson pops the drag chute to provide braking action. It was her 25th and final flight, (I witnessed her sixth launch). In all she spent 299 days in space, orbited Earth 4,671 times and travelled 122,883,151 miles. Photo from NASA/Mike Kerley and Tony Gray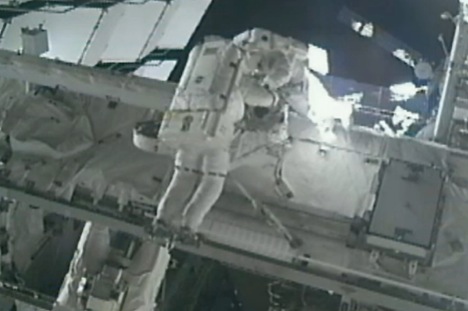 248 Space Walks Later ...

During the USA's last-ever space walk by shuttle crews, the astronauts took the Canada Arm off the shuttle and fixed it to the International Space Station for use by the inhabitants. Halfway into the EVA they passed the 1,000th hour that American astronauts have spent building the station. One more space walk is planned, it'll be by the ISS inhabitants when the last shuttle, Atlantis, visits next month. Like Spirit's passing - below - the event hardly raised a media eyebrow. It seems only yesterday that Ed White left Gemini 4 to become the USAs first space walker - but it was, in fact, June 3rd 1965. The sights they've seen in those 248 space walks!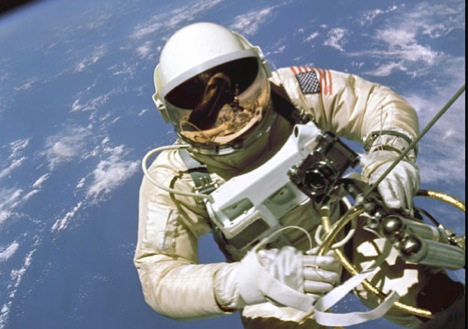 Ed White as seen by Gemini 4 Commander Jim M.Divitt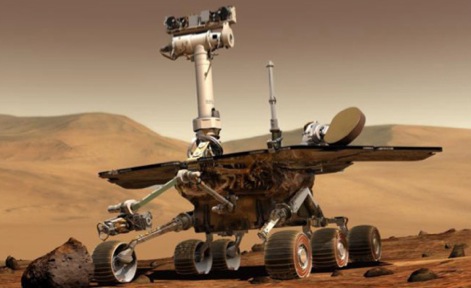 Such Spirit

Today they pulled the plug - figuratively - by sending the last message to Mars Rover Spirit, who has finally succumbed to the Martian weather conditions after 2628 Martian days (called Sols). Her design life was only 90! For six years NASA JPL scientists have been hooning around on the red planet - solving the unsolvable problems to keep her going. She carries a piece of metal from the World Trade Centre wreckage as a cable shield. The achievements of the plucky rover, who has remained silent for over a year, were remembered by her boss HERE. Meanwhile her sister, Opportunity, races on - having travelled more than four times the distance of her older sibling. (artists impression stolen from JPL)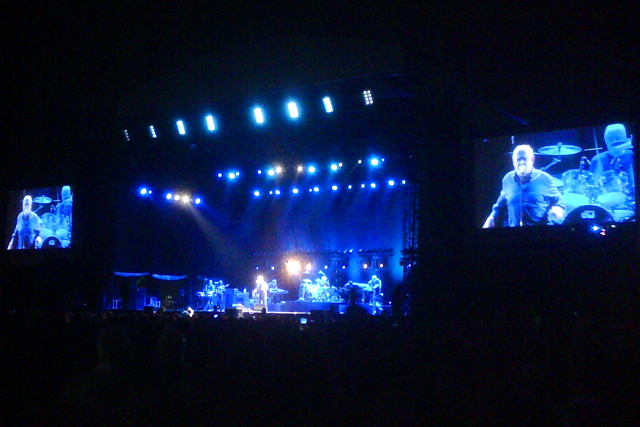 Joe Cocker

Two days after his 67th birthday Cocker set Dubai ablaze with a 90 minute concert on the spongy lawns of the Al Badia golf club. Starting with Hitchcock Railway and two other songs from the 1970 Mad Dogs & Englishman Tour, he struggled - as did we all - in the 34 degree heat. Summer has arrived early in Dubai. Gaps between the songs were twice as long as most concerts - maybe 15 seconds - and he wisely hydrated regularly (with water). Singing You Are So Beautiful early in the show, one thought that maybe he didn't trust his voice to tackle such a hard song later in the night. But it wasn't the case. He adapted to the heat and seemed to sound stronger towards the end - a cooling breeze helped. With a Little Help From My Friends showcased his eight-piece band, the song unchanged from its original arrangement, written 41 years ago! First time promotors Done Events did an excellent job. The brilliant lighting display was by local designer Luke Bonner from Productiontec.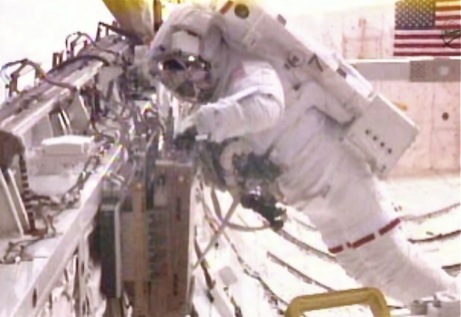 Fourth-Last Space Walk Begins

Greg Chamitoff conducts his first spacewalk - during his second spaceflight. Previously he spent 183 days living in the space station. His first task, during the 6.5 hour spacewalk, was to retrieve a Materials International Space Station Experiment from the side of the space station and load it into the Shuttle for return to earth. As the space station orbits the earth every 90 minutes, half the time they are in pitch darkness, using the lights in their helmets for illumination. Their suits have distintive colour marks and their helmets are numbered for easy identification.





The Most Dangerous Job On Earth

Chamitoff's partner, Drew Feustel is conducting his fourth walk. To save getting 'The Bends' the spacewalkers spend the 'night' preceding the EVA (Extra Vehicular Activity) sleeping in the airlock, where the air pressure is lowered to 10.2 psi instead of the station's (and earth's 14.7 psi) - flushing nitrogen from their bodies. However on the last two walks they will try a new method of doing light exercise in their suits whilst breathing pure oxygen, which is expected to purge nitrogen in the same way. Their suits are complete 'space ships'; moderating their body temperature as the exterior temperature varies from +250F to -250F as they move from sunshine into shade. There is a possibility they may have to repair some tile damage on Endeavour before they can return to earth.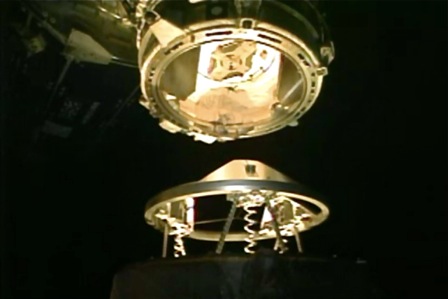 Endeavour Docks For The 12th Time

Hand-flying Endeavour at 27,724 kph, Cdr Mark Kelly inches the shuttle (below) towards the International Space Station's docking ring (top). The docking occured in the darkness over the Pacific Ocean. At dawn (it occurs every 90 minutes at this orbit) approaching the Chilean coastline the ISS cameras revealed Endeavour, parked in space for the last time. Thanks to NASA TV HD for the images.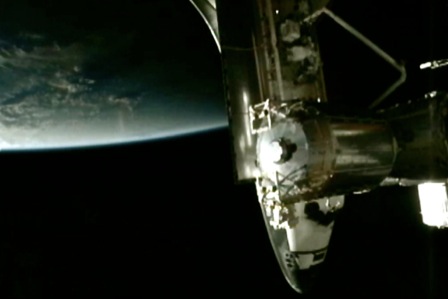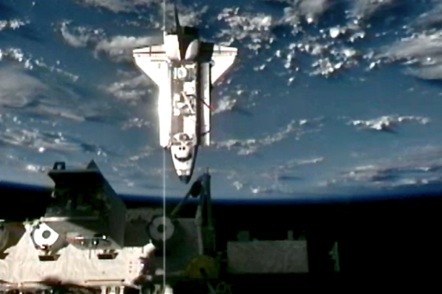 300 Feet & Closing

From the International Space Station Endeavour approaches for docking at 0.16 feet per second. The two craft are approaching sunset and the north west coast of Australia at 27,724 kph. As they both go into darkness for about thirty minutes the docking procedure will continue on instruments.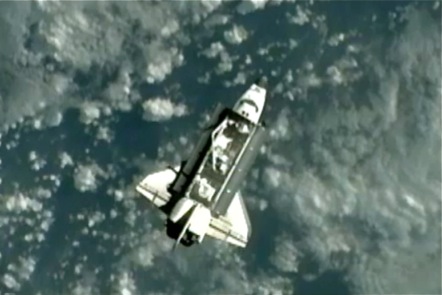 Shuttle Docking

After catching the International Space Station, by staying at a lower orbit, Commander Mark Kelly performs a final course correction from the left seat before moving to the rear station so he can fly Endeavour with reference to the two rooftop windows and the docking target (yes, that's the Space Station below). It will take over an hour to cover the last 600 feet, during which he will manouvre the shuttle upside down so the three Space Station crew can take photos, surveying the orbiter for any tile damage caused during launch.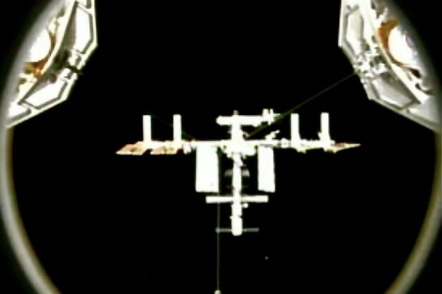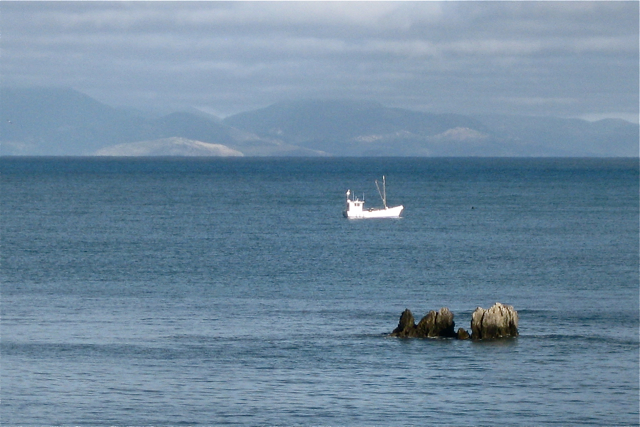 Geoff Gair

You never forget the first person who gave you a fishing rod. So it is with the owner of Waratah Bay Motel, cray fisherman, Melbourne supporter and all 'round great man - Geoff Gair who died suddenly last week - at home at Walkerville. Devoted husband of Joy, he was always ready with a smile, kind laugh and happy to share a glass of champagne. Our last together, in February when this photo was taken, was - as usual for us - in the late afternoon. The photo was taken looking-out their lounge room window and whilst the cray boat is not his old Brigadoon, it's parked in the same spot. In the foreground are the Bluff Rocks, in the distance - Shellback Island and Wilson's 'Promontory. He is survived by wife Joy, and sons Sandy, Peter, Clive (dec), Jamie and their families.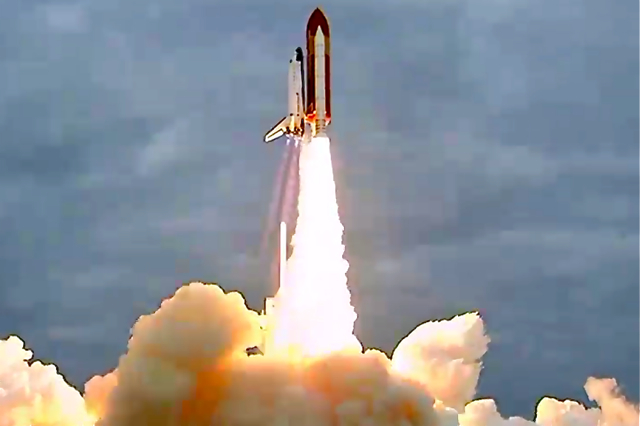 She's Off!

Commander Mark Kelly; who Senator wife was shot in the head - (and has recovered sufficently to be at the launch); clears the fixed service structure tower in his space Shuttle Endeavour. The launch was flawless and on time. All systems are reported as normal. In her 9 minute trip into orbit she used 1,000 gallons of propellent each second.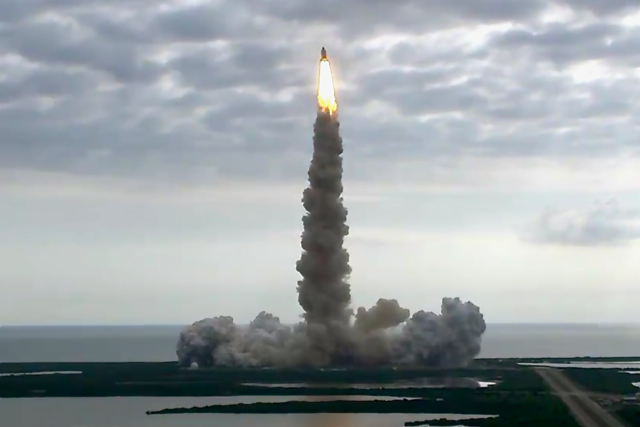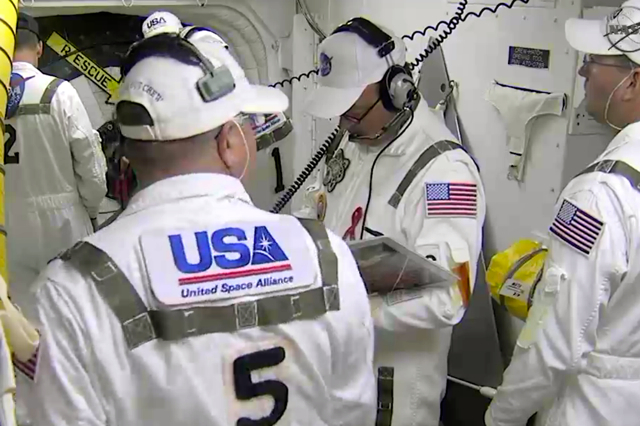 Close Out Delay

The Close Out Crew (numbered so they can easily be identified for Flight Controllers) discovered a damaged tile near the hatch after it was closed, (see below). They used 'a tile repair kit' to 'fix' the tile. The countdown continues. Every one of the 20,548 tiles is unique - and individually-numbered.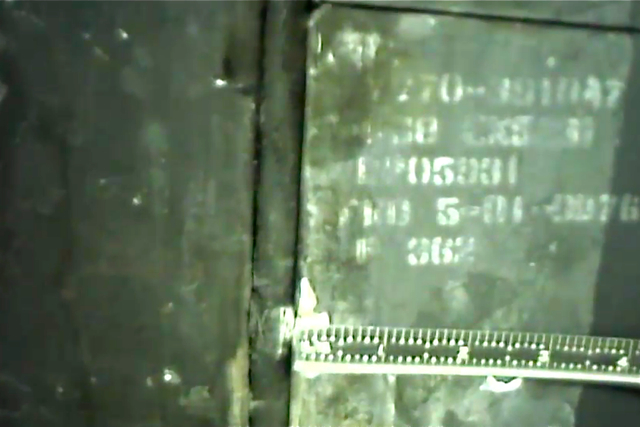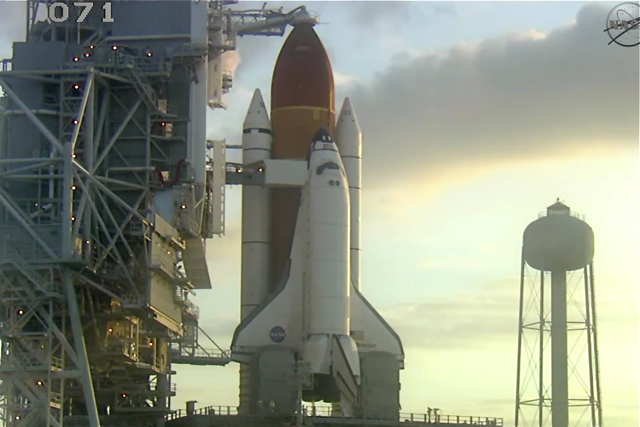 STS-134 Shuttle Endeavour
The sun rises on the biggest bomb in the world. She's been fuelled and the crew 'inserted' - the hatch closed.
Two hours to launch.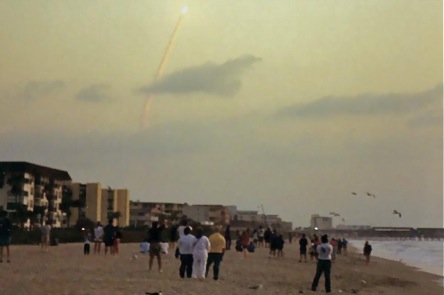 STS-59 Shuttle Endeavour

Growing-up, our celebrities were The Beatles, the Rolling Stones and the Astronauts. They were our heroes.
If you get a chance see a Space Shuttle takeoff. If it's Endeavour, plan to be delayed a few days - the youngster of the fleet, she never takes off on time.

They are full of aging Kapton wiring and will soon be retired. Future generations will forget that, for fifty short years, men and women from earth rose on a thundering, ground-shaking plume, sitting in a tin can on top of a flame that - this day - was brighter than the rising sun. - (from ON TOUR - Travels With An Airline Pilot).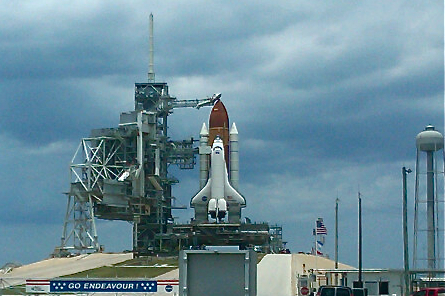 STS-134 Shuttle Endeavour

Under leaden skies with only seventeen hours until takeoff, the youngest shuttle awaits fuelling. She seems reluctant to embark on her 25th and final mission which has been delayed three times. And who'd blame her for drawing-it out? She has already orbited the earth 4,429 times in her 280 days in space, traveling 166,003,247 kilometres. Once this mission is over she's off to a museum, the Califorina Science Centre. There's a 30% chance weather could further delay her 9 minute ride into orbit, in which she'll use as much energy as Manhattan Island uses - every train, bus, car, air-conditioner, elevator, light, heart and watch - in 20 minutes. No wonder she's so noisy. Watch her go 08:56 in Cape Kennedy, 12:56 UTC, 16:56 Dubai & 22:56 Melbourne. Before that, spend a few hours watching her crew get ready - with footage from inside the Shuttle HERE.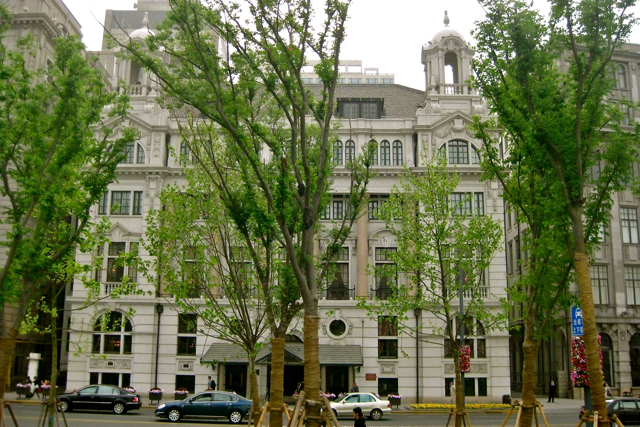 The Waldorf Astoria

We're not in New York - where in 1893 the Waldorf became the first hotel to offer room service, and was home to Cole Porter for 30 years, and Frank Sinatra for one - (Porter's Steinway is behind a gold rope in the foyer) - this is Shanghai. The revamped 1911 Shanghai Club building, complete with the longest bar in Asia (110 feet ... who measures these things?), became the Waldorf last September and is a fantastic place to have lunch, high tea, or just a drink. The day I was there we had to listen to two Type A expats rattling-on over a power lunch of juices about their ultra fitness regimes. Messrs.Porter and Sinatra would not have approved.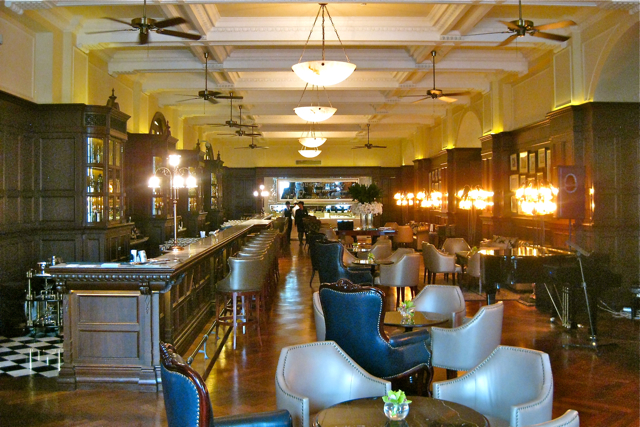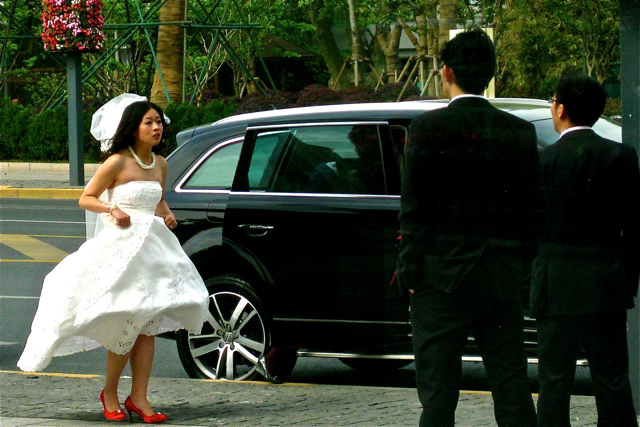 There's No Place Like Home

Women are not allowed to marry in China until they are 20 years old - (22 for men). And whilst the Asian fear is prevalent (if you're not married by 30, then no man will have you); many Chinese women are putting off marriage in favour of gaining an education and furthering their careers. Due to a desire to have boys in the past, there is now a shortage of women - (over 505 million men aged 15-64 years compared to only 478 million women). So there's no need for this bride to run to the altar. She has just come from a photo-shoot at the Peninsula Hotel.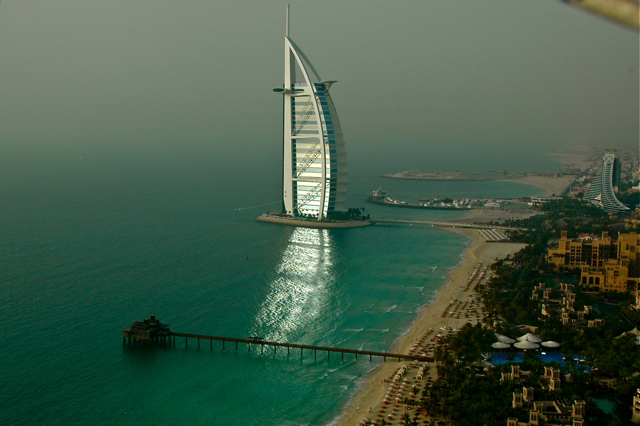 Burj Al Arab ... By Balloon

Cees Van Dooren had to be employed to take this image because I am not crazy enough to get into the basket below a hot air balloon unless: (1) I am wearing a life jacket (2) I am wearing a crash helmet (3) I am drunk and (4) the Outside Air Temperature is not greater than 6C and the balloon's Internal Air Temperature is about 30C or greater ... (5) we only fly over soft grass and there are NO powerlines within a ten mile radious of our operations. So this is Cees's late afternoon pic of The Burj Al Arab - I was nearby, at home, watching TV at the time. And he's right when I describe him as a 'basket Cees'.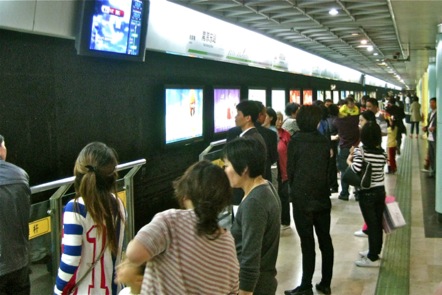 Shanghai Metro

Is a very clean, safe and efficient way to get around China's largest city. All signage has the station names in Chinese AND English. Once onboard the indicator shows the previous stations in red, the last one in amber and the next stations in green. Arrows indicate stations with connections to other lines.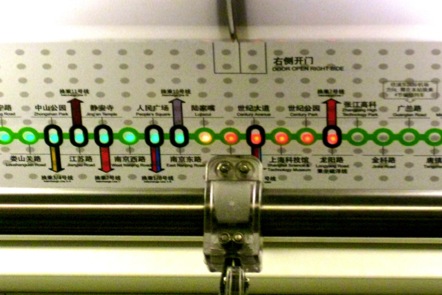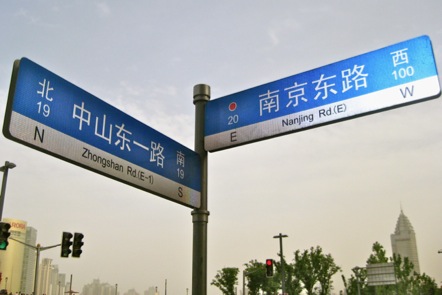 If You Can Read A Map

You can zip around Shanghai. Note the addition of English to all the street signs, as well as direction indicators showing north, south, east and west. The west should learn from the Chinese example.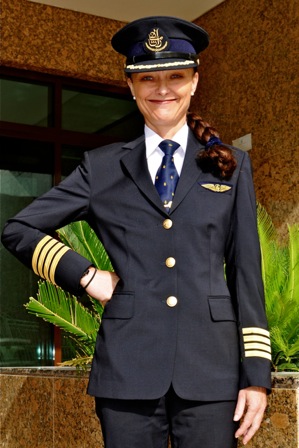 Captain Kamma

After previously becoming the first female captain to fly an Australian registered Boeing 727, Kamma Lyhne has become the second female captain - after Kalina Comenho - at Emirates Airline. She flies the Boeing 777.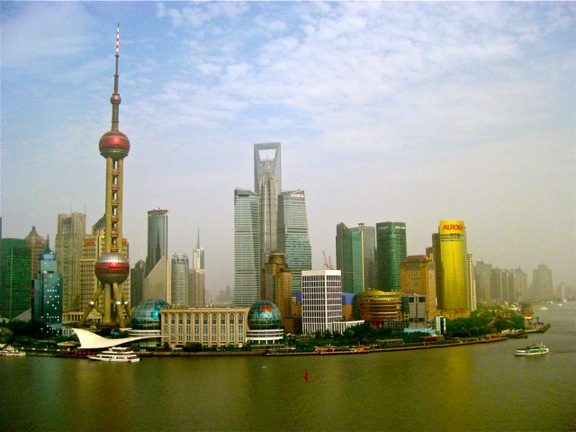 Shanghai's Huangpu River

In 2010 73 Million - I say again - 73 MILLION visitors attended the World Expo in Shanghai, which straddles the tributary of the mighty Yangtze River. The futuristic side of the river is called Pudong and the oustide, ancient side, is known as The Bund. The changes to the city in the last two years have been enormous. Every hotel staff member now has an English name aside their Chinese name - English is being taught at schools and is present on all street signs and on the metro system. Make a point of coming here for a holiday, have lunch at The Long Bar in the Waldorf Astoria Hotel; a drink at the rooftop bar of the Peninsula Hotel (from which these photos were taken) and dinner at Jade 36. Then bask in the history of the city which is spearheading China's incredible growth.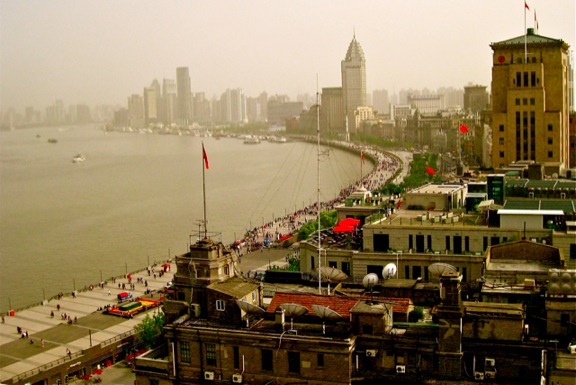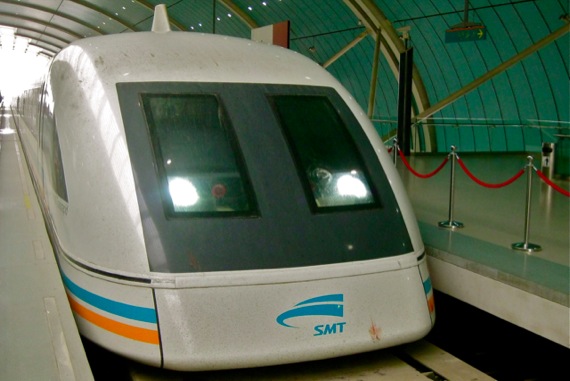 Shanghai's Maglev Train

Balanced about 15mm above the tracks, Shanghai's Maglev Train zaps the 30 kms between Longyang Road Station and Pudong International Airport in a remarkable 7 minutes 20 seconds. Winding up to the maximum commercial speed of 431 kph takes about three minutes (it's done 501 kph in testing ), and is piloted by a very young man - presumably because the old ones refused to get on board. There are no seatbelts - at this speed it's not worth worrying about the consequences. The front of the train displays battle scars - victories of scrapes with birds and bugs - and yes, that's a neat cracked window above the headlight. The train banks into corners and produces a shotgun-like sound when it passes its sister at speed.


It is worth a look in the cockpit at the Pilot Cooling System. The cracked windscreen (presumably caused by a wayward bird) may have caused a Pilot reaction akin to " ... when the $#@% hit than fan! ". Well, now you know what the what the fan looks like.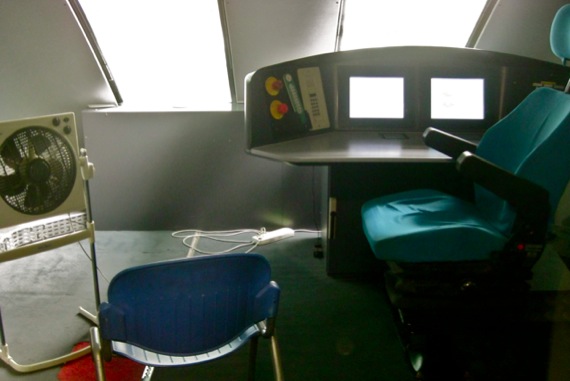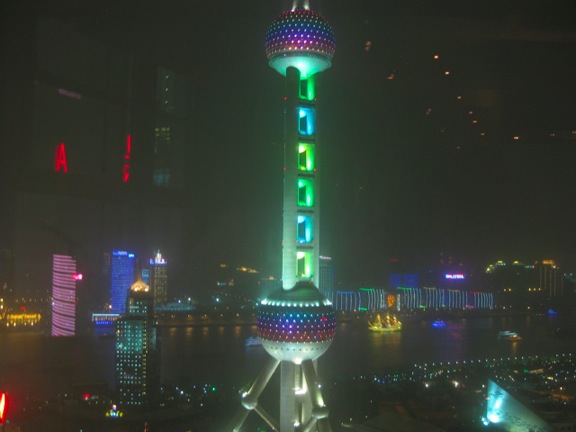 Jade On 36

Rated as one of the best restaurants in the world, Jade On 36, in Sanghai's Shanghai Hotel, certainly lives up to the publicity. Overlooking The Bund and the futuristic TV tower, the food and service is second to none. It's also worth having a drink next door at Jade On 36 Bar.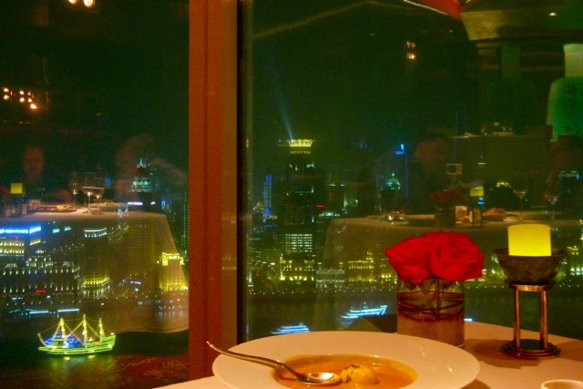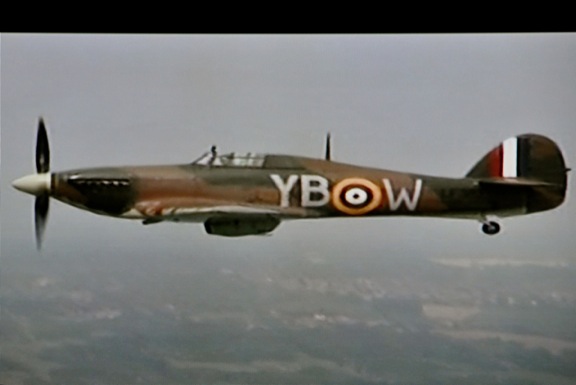 Britain's Beautiful Girl

The Battle Of Britain - whose flight performed a fly-past of the Royal Couple - was fought by 3,500 pilots in Fighter Command. Of them, only 200 had received a public school education (English for private school). Nearly all of them were younger than the royal couple - both of whom are 29.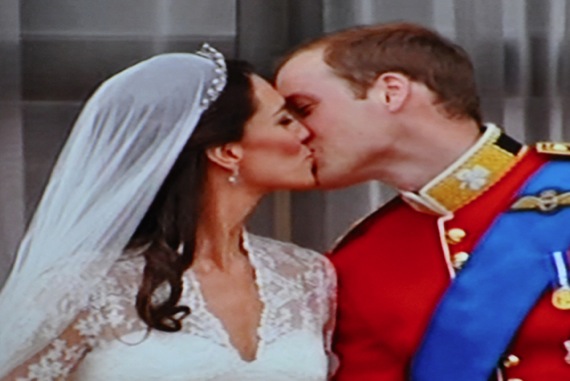 Girl Kisses Pilot.
Ok, so I am a romantic. Can't resist taking a pic of girl kissing a pilot.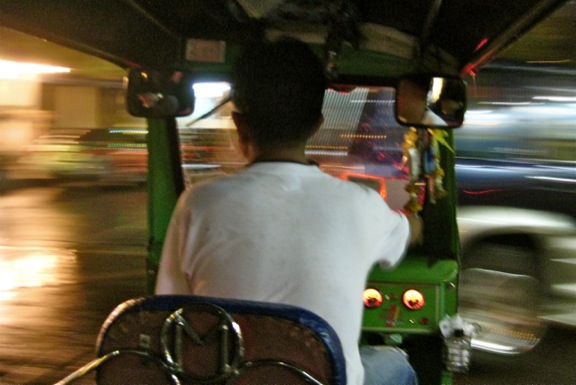 Bangkok Tuk Tuk

Since 2006, Bangkok's stinking old two-stroke TukTuks have been replaced by four stroke 650cc LPG models. They are much quieter and less-polluting. With 7,400 of them vying for business it's important that tourists haggle and agree on a price BEFORE getting-in. Then hang-on tight!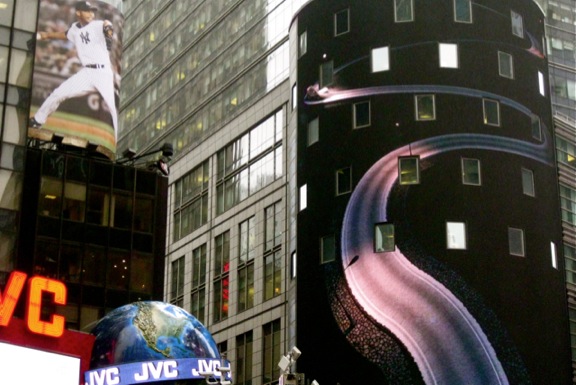 Stunt Driver
Once every minute a stunt driver in New York's Times Square tears down the side of a building for General Motors.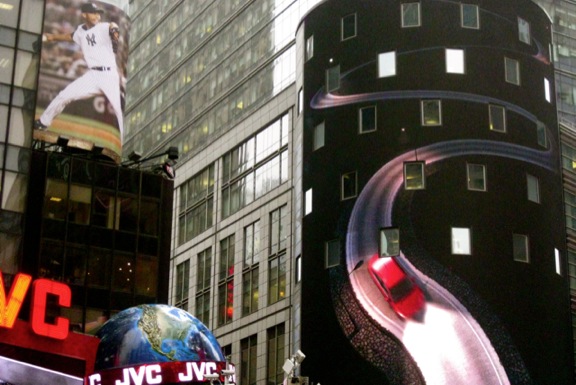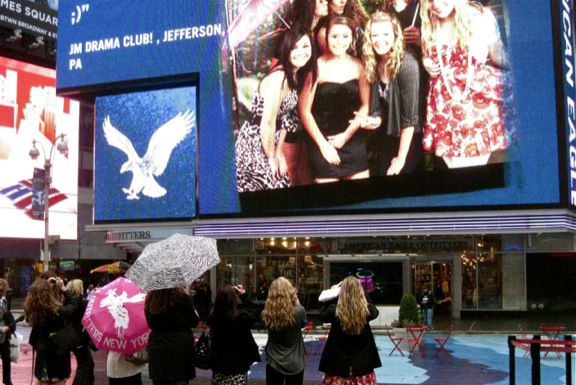 15 Seconds Of Fame

In New York's Times Square teenagers photograph their image as it flashes-up on the American Eagle billboard. The store has hit upon a nifty marketing idea whereupon customers have their photo taken inside the store then have it displayed - along with a message - above the famous tourist attraction.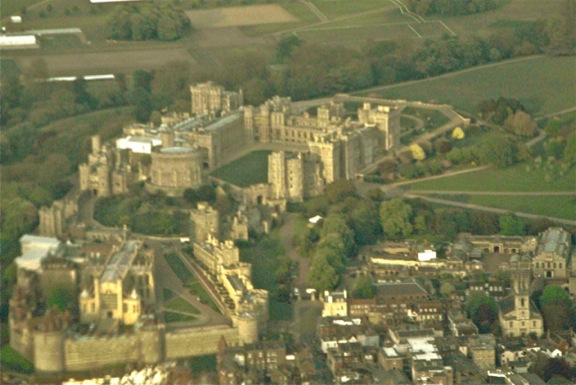 England's Windsor Castle

Ma'am's obviously not in residence, as the fleet - approaching on Heathrow's 09L - gets to fly right overhead. She's probably getting Buck House ready for the wedding. The Poms must be sick of it - SKY NEWS is running the complete guide to the wedding - EVERY HOUR!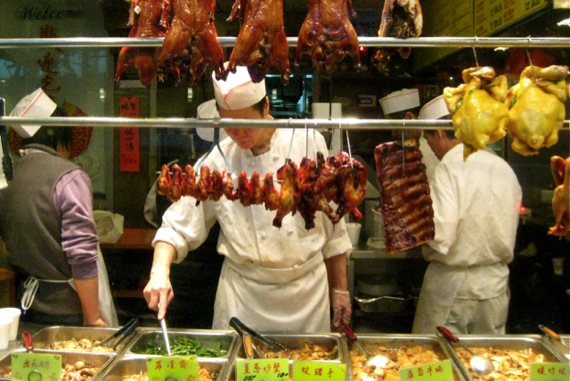 New York's Chinatown

Catch the subway downtown to Grand Street station - it only costs $2.30 each way. As you come up the steps there's this unmistakable 'Asian' smell. Fantastic cuisine from China, Vietnam,Thailand and Malaysia. Try Nyonya Malaysian at 199 Grand. Very inexpensive and first class.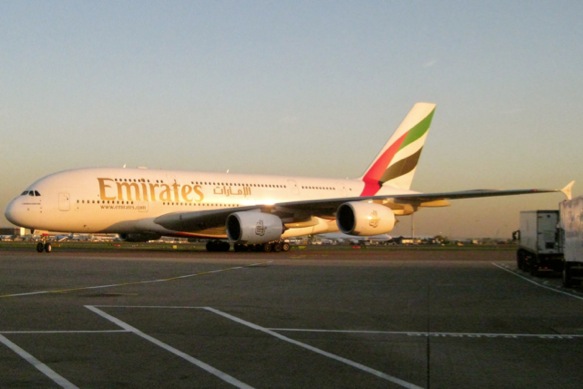 But Look How Bl@#dy Wide It is!

London's Heathrow Airport has become the other best place to see an Airbus A380. At the other end of the Kangaroo Route from Sydney, the A380s of Qantas, Singapore and Emirates are there every day. Emirates have two A380 daily services. For a time Air France was also a daily visitor as their pilots were undergoing sector training. French passengers filled the aircraft - doing return commemorative trips. Here we see how the near-80 metre wingspan takes-up the entire parking space.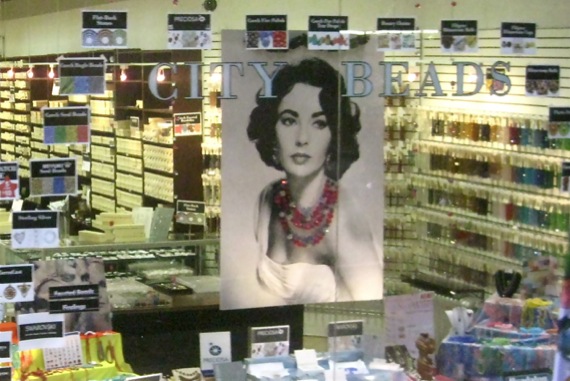 Still Selling
In West 37th Street in New York City the famous Elizabeth Taylor is still selling - despite having recently died.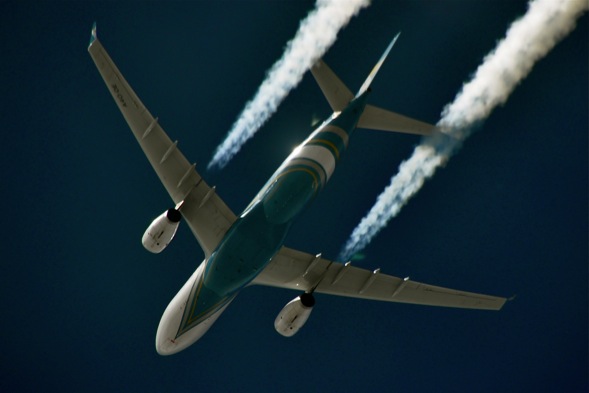 Perspectives of Turkey

Over the Turkish mountains we slide underneath Oman Air's A330 flight to Heathrow. Due to the windscreen design our aircraft was not visible until we had drawn about five miles ahead. An exchange of email addresses over the chat frequency allows images to be swapped.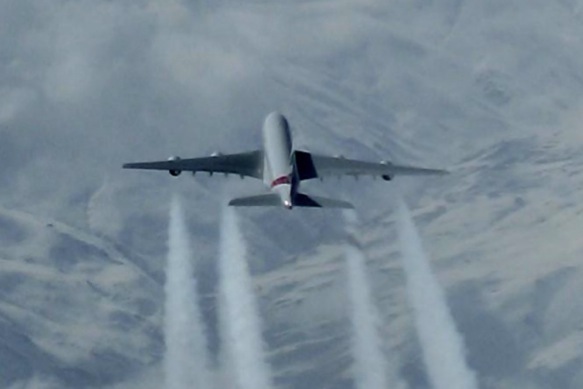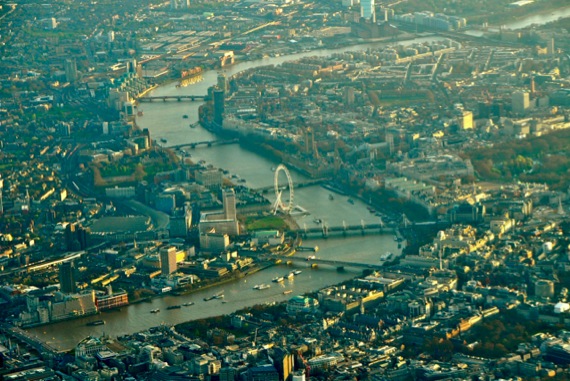 Getting Ready For The Royal Wedding

A rare summer's day - during spring - as the sun sets over the Thames River in central London. The city is getting ready for the Royal Wedding in twenty days. Britains have been told to keep the bunting and flags ... the Queen's Diamond Jubilee weekend will take place on the 2-5th June next year, kicking-off with the largest flotilla of boats ever assembled on the river - 1,000 craft. Almost worth bringing Slopalong Placidly across the seas.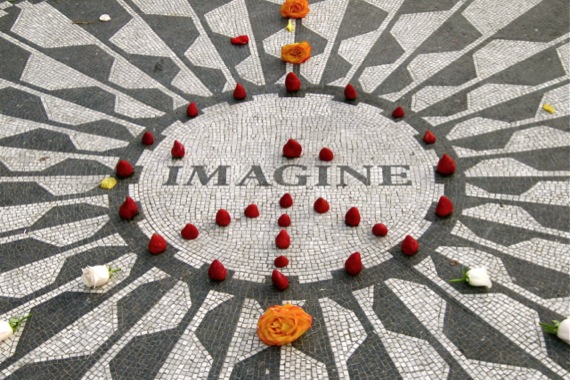 Strawberry Fields Memorial

In a corner of Central Park - opposite the Dakota Apartments - where John Lennon lived, and was murdered - is the Strawberry Fields Memorial. Every day Lennon's fans gather in silent remembrance, (yes ... they are strawberries). There is often a musician playing and singing his songs. The area, funded by Yoko Ono, fills with fans every December 8th - the date of his death. From there they can see the single candle placed in the window of their apartment by his widow.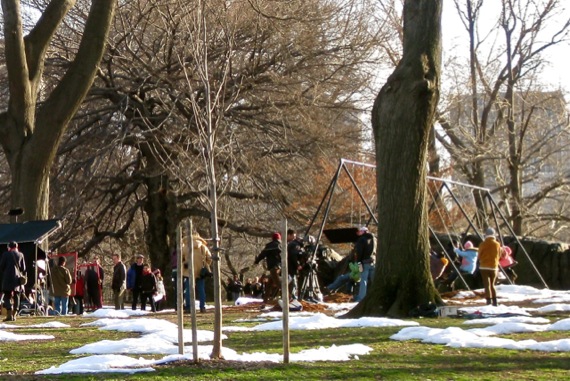 Cinematographers Running Late

You can't slow nature. So when these cinematographers found that the snow had vanished from their Central Park film set swings, they had to employ cotton wool ... and some nifty work by the continuity team. Security guards kept onlookers from wandering into the shot or using flash photgraphy. What film? They wouldn't say, there are currently 16 films being shot in New York City according to the mayor's office - pick a title HERE.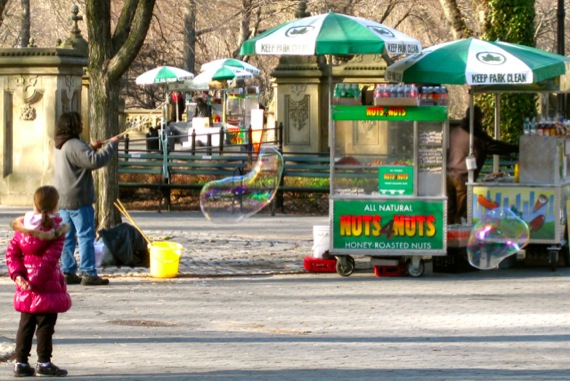 Bubbles 'N' Nuts.

Central Park is not a pretty in early spring as nature recovers from the chill of winter. On a freezing afternoon this nut vender goes to extraordinary lengths to draw customers.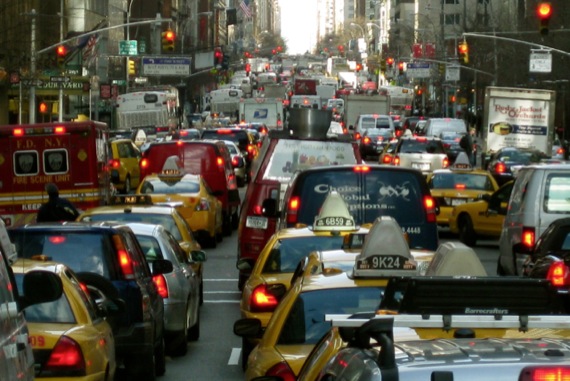 There's Only One New York

Clever photographers know that adding red turns even a dud picture into a winner - some have even made it their stock in trade (see the effect of the A320's rotating beacons in the shots below). So whilst both London and New York exploit red as the primary image, only New York has the perfect marriage by insisting on using the famous Kodak Yellow on complementary text and all its cabs. For those new to life, Kodak was a company that made film, like they used to make movies with, but on small rolls that you put in cameras - you only had 36 photos to a roll. Seriously. After you'd taken the photos you'd take the roll of film out and take it to a pharmacy for 'processing' - that's right, a pharmacy. Stop laughing, google it and you'll see I am telling the truth.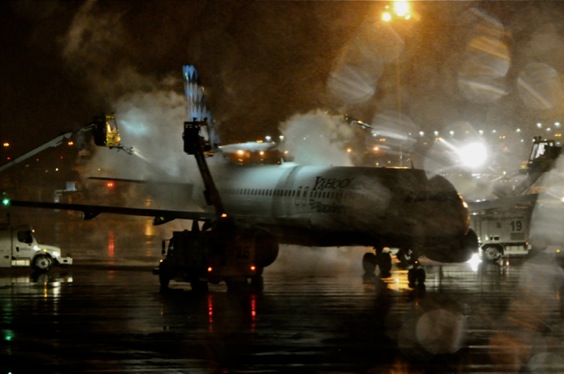 JetBlue A320 De-Icing

Fat snowflakes thud against our windscreen as we wait to be dei-iced. Across the tarmac JetBlue's four operators clear their A320 of ice and snow before applying the anti-ice coat - a glycol-chemical mix with a low freezing level. The anti-ice mixture gives about 45 minutes of protection (dependent on a number of factors), allowing the aircraft to safely takeoff during inclement weather.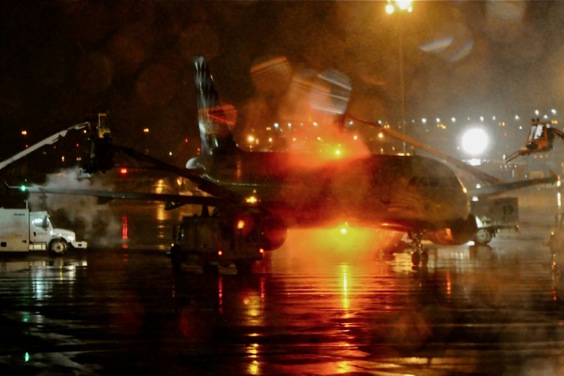 Qatari 777

Reeling-in the 777 takes some time, but at the cruising speed of 0.85 Mach the A380 finally overtakes the Qatari flight enroute to New York. We're always hoping that one of their passengers will see us glide past - but sadly today's passengers are more likely to have the blinds drawn as they watch movies.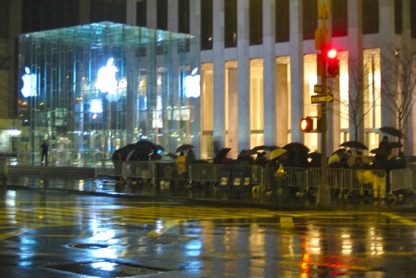 i-line

It's not only jet-lagged aircrew who haunt the Apple Store in Manhattan's 5th Avenue. After midnight every night people line-up in the hope that they will be able to purchase the new Ipad 2 when the truck arrives at nine in the morning. There are no guarantees as staff members never know what is 'on the truck' until it arrives - some days there are no Ipads at all. (It's all in the name of marketing - the factory could email the delivery docket the previous night) When the manager discovers how many he has to sell, he gives out a corresponding number of tickets. 'By 8 am the line will be around the block' an employee said. A few minutes before this pic was taken the heavy rain briefly turned to snow. Such an innovative company - you should see their nifty umbrella bags - should let their loyal public line-up inside the store.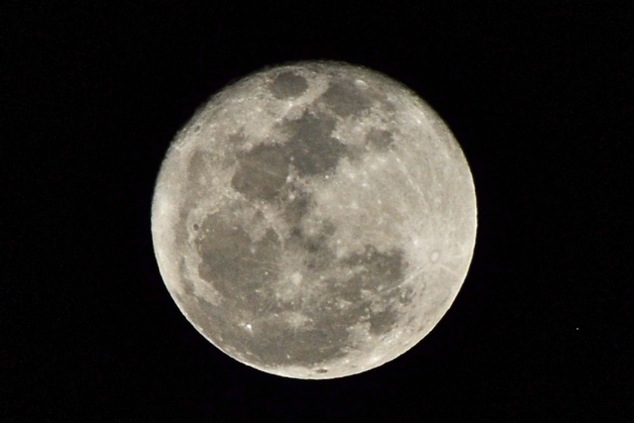 Nothing To Worry About

Every 28 days the earth's moon completes its eliptical ordbit. Measured from the centre of the earth, its perigree (closest point) is 356,334 kilometers whilst its apogee (fathest point) is 405,503 kilometers. Rarely its closest point co-incides with a full moon, when the sun is directly in line, giving earthlings the impression that the moon is larger - up to 12% larger than at its apogee. This month the full moon occured when the moon was nearly at its perigee, in actual fact at 356,577 kms away. With a good zoom lens, as small an ISO as possible - this was 200, and a shutter speed of about 150th of a second - you can get the same shot next month. The media hype of 'Moonageddon' is bunkim - the recent earthquake and tsunami have nothing to do with the moon: its gravitational effect is not strong enough to move rock from this distance; and the fact that the 'close approach' occurs near the equinox is a coincidence. It's just the same old rock - no need to call Bruce Willis ... yet.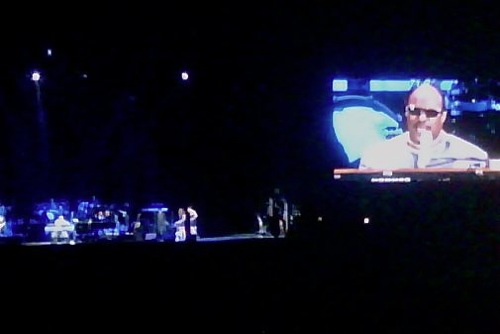 Dedicated To The People Of Japan

Stevie Wonder opened his concert in Abu Dhabi last night by dedicating the evening to the people of Japan - suffering after the recent earthquake, tsunami and current nuclear plant worries. The Motown superstar demonstrated his musical brilliance on keyboard, piano and drums for over two hours and fifteen minutes. During the encore he became matchmaker to a young man who proposed (successfully) to his girlfriend. In keeping with Wonder's role a UN Messenger Of Peace, (bestowed in 2009), he implored the crowd to spread the message of peace and love in their lives. He asked people to record his hit HAPPY BIRTHDAY on their phones, so that they'd always have him wishing them a personal message on their big day; clever!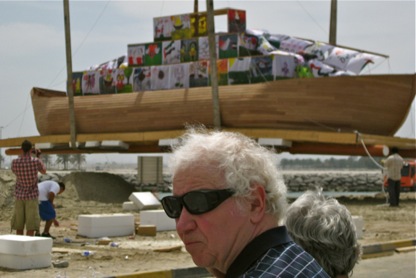 Tolerance Can Be Stressful

The stress is showing on Ilya Kabakov's face as his, and wife Emilia's, latest art installation - SHIP OF TOLERANCE - is dangled into the waters beside the Sharjah Aquarium as part of the 10th Sharajah Biennial, run by the Sharjah Art Foundation.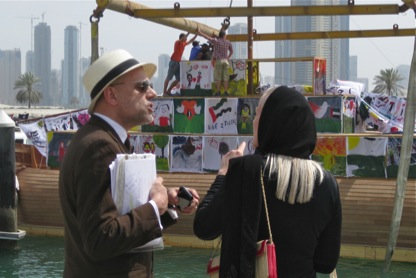 As the boat-builders, Mancunian Uni students, and local crane operators struggle to get the tolerant vessel afloat; art professionals discuss the merits of the project, in which local kids are commissioned to contribute artwork and enthusiasm.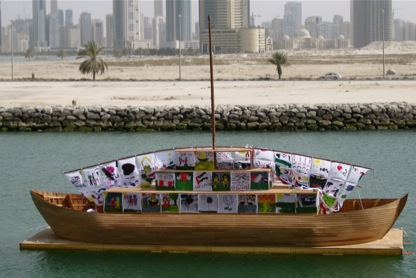 The raising of the sail now 24 hours away, the project nears completion. The Kabacovs' fleet of tolerant vessels have included installations in Miami, Venice, the Sahara and Eygypt.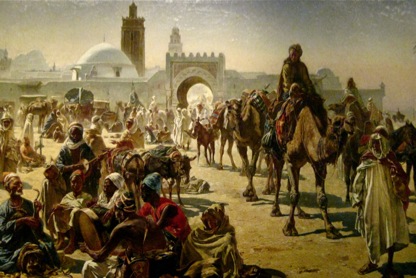 Arabic Art

Hundreds of art journalists, collectors and gallery heads have descended on Dubai and Sharjah for the annual Art Festivals.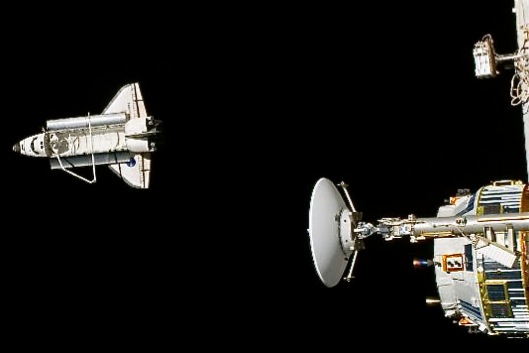 Discovery Drifts Away

Over 11 years after his passing, my Dad's legacy continues. The CANADA manipulating arm, devloped by the Canadians and used by the Space Shuttle crews, employs an aluminium alloy designed by my late father's Comalco Research Centre in Melbourne. In this NASA image, Discovery has undocked from the International Space Station in preparation for its heart-stopping 65 minute return to earth. The subsequent landing will be its 39th and last. It first took off in August 1984, and will end its days as an exhibit at the Smithsonian. Watch the final approach from 20:20 Dubai time Wednesday (0330am Thursday for eastern Australia) on NASA TV here.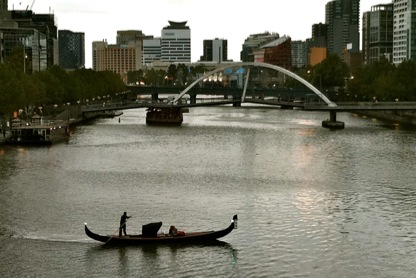 What Happened To Summer?

After 14 years of below average rainfall and a crippling decade-long drought, Melbourne has experienced the wettest summer and one of the coolest on record. There were only three days above 35C. Here, instead of a warm, breezeless, autumn night; the gondolier battles against a stiff chilling wind. If the loving couple had not been swathed in blankets, the magic would have disappeared. Climate change? Hardly. Commenting on the floods that affected Queensland and later had 33% of Victoria under water; the wizened farmer told the radio presenter " ... it's always like this, the longer the drought - the larger the floods that follow. This is Australia, mate!"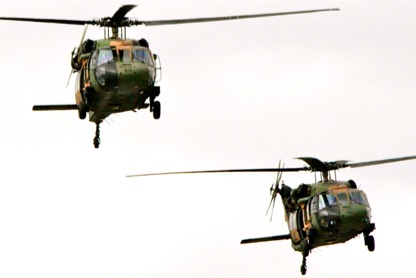 What's Worse?

It's Airshow time again in Melbourne, and that also means Australian Army Blackhawk training time. Again and again, two blackhawks thud their way over the coast at Kerford Road, up to St.Kilda Road, then back to the coast abeam Pickles Street. It's a racecourse pattern, designed to ensure that no matter the weather or cloud base, the machines can enter and leave the city without running into each other. After nightfall their pilots don the night vision goggles and retrace their steps. This is all in aid of being able to protect the city against a terrorist attack. Problem is, it's all done BELOW 500 feet, and is extremely noisy for residents (and their pets). Why can't they practice above 1,500 feet? Some people think the cure is worse than the disease. Check out the Darth Vader masks.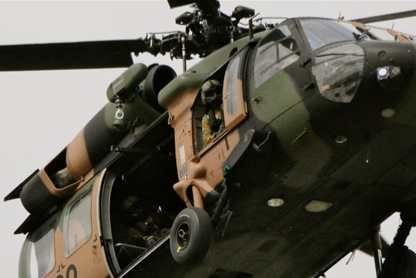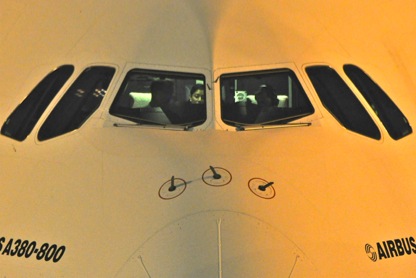 Brakes Parked

Weighing 373,000 kgs and gliding to a stop without as much as a jolt, the A380 arrives at Heathrow Airport. Park Brake ON, Engines OFF, Storm light ON, Beacon OFF, Door Announcement Complete - Doors Checked Disarmed - Parking Checklist.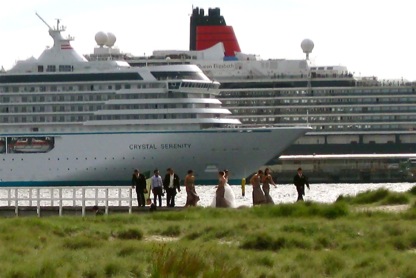 Maiden Voyage

Using Conde Nast Traveler's choice as World's Best Cruise Ship as background for their wedding photos, this married couple is unaware of the other ship - also embarking on it's life journey - on the other side of the pier. It's Cunard's new baby, the new Queen Elizabeth, named by her namesake in October 2010.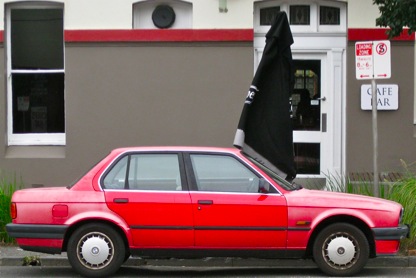 New Car?
Nah, just new doors.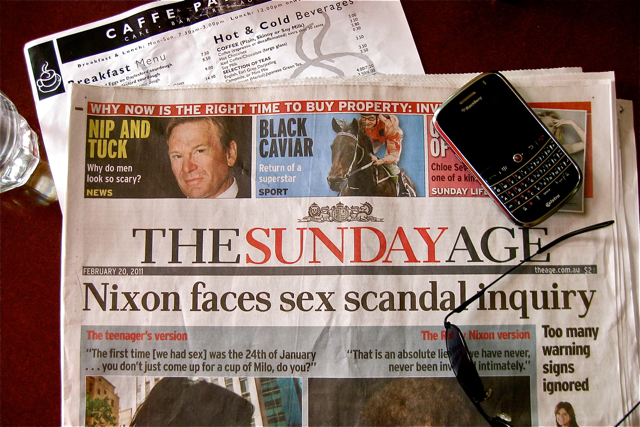 It's Not Me

It was bad enough growing-up under President Nixon, how many jokes were made about 'I'm not a crook!'? ... then when portly Victoria's Police Commissioner Christine Nixon dined whilst Kinglake burned the headlines continued. But this latest scandal; with football player manager Ricky Nixon being caught in a 17 year old's honey trap; has produced the most racy headlines. Enough to put you off your breakfast -- momentarily.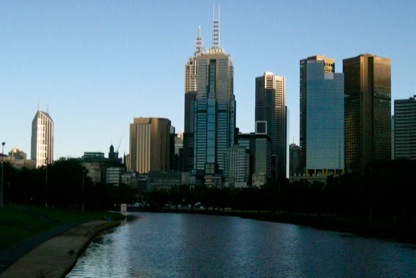 Sunrise Over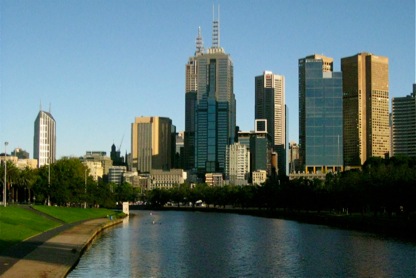 Melbourne's Yarra River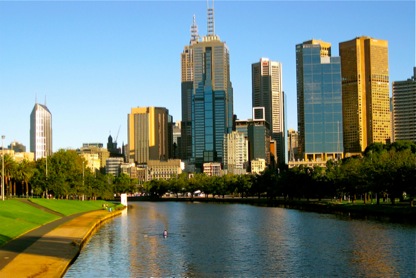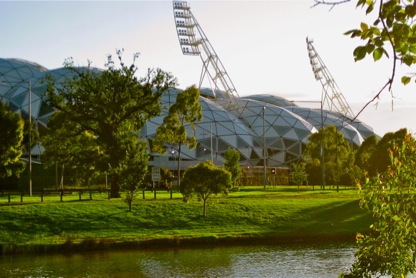 Don't Touch That!

Rolling towards Melbourne's Yarra River is the new AAMI Stadium, home to rugby and soccer -- sports played on a rectangular field. The nifty design, which seats 30,000, is a frozen moment of a sporting goods salesman's recurring nightmare. That horrible moment when a toddling three year old pulls down the delicately-balanced display of soccer balls ...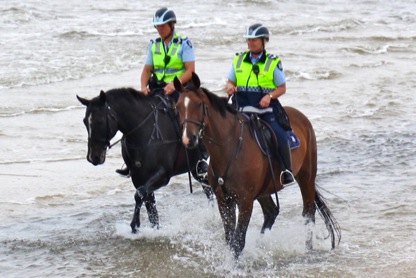 Water Police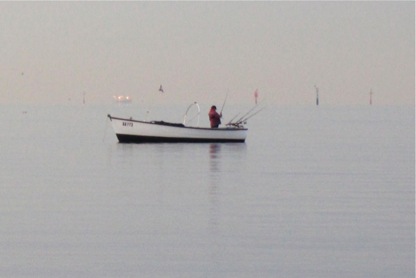 Slopalong Placidly

On Hobson's Bay, at the top of Victpria's Port Phillip, only a few hundred metres off the beach -- this fisherman may as well be in another world. Drivers on their way to work, watching whilst sitting in peak hour traffic, gaze longingly. If envious looks were fish -- he'd 've had a boatful.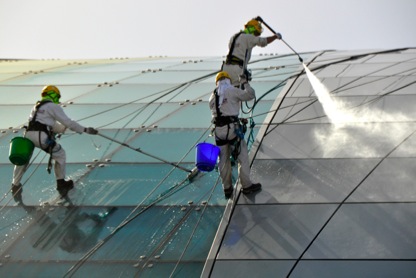 Cleaning the Roof

Cleaning the roof of the mammoth Dubai International Airport, these three guys must have a never-ending job. This 'new' extension to the terminal, opened in 2008, has taken the capacity to 60 million passengers per year and is the home of the fifteen Emirates A380s. Servicing the A380 requires three aerobridges. First and Business passengers board the upper deck of their aircraft directly from the dedicated lounges, above the body of the departures halls.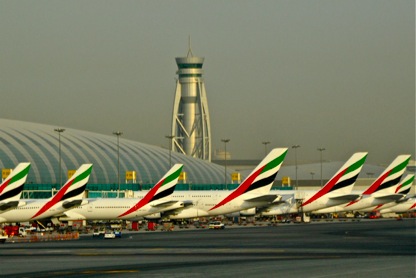 Another terminal of similar design is underway -- to handle the 90 A380s ordered by Emirates. Dubai was 14th largest airport in the world last year, with 38,851,486 passengers. Were you one of them?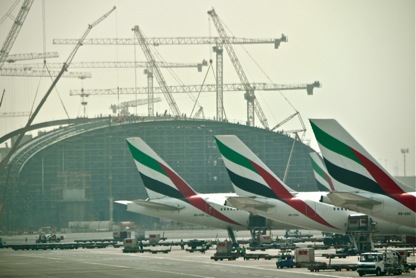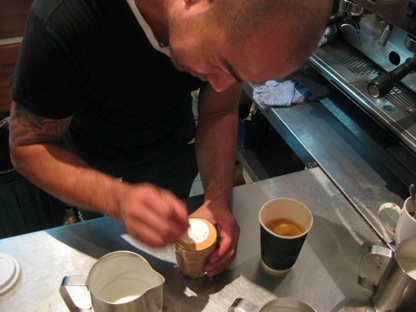 Stand Back - Giotto's Barista At Work

In Stanley Street, East Sydney, the Barista at Giotto's Italian Art Cafe performs artistic miracles on every cafe latte. Is this the way of the future? The business does NOT have a website, but instead only a Facebook page - HERE.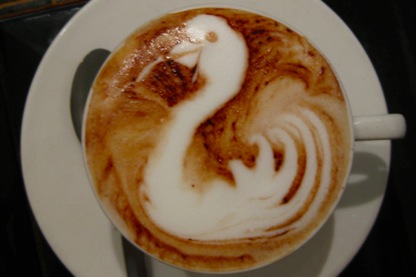 Armed with a toothpick, and years of experience, he makes swans ...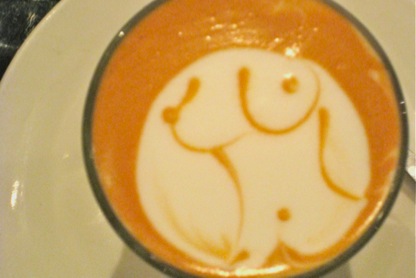 ... imagined images of customers ...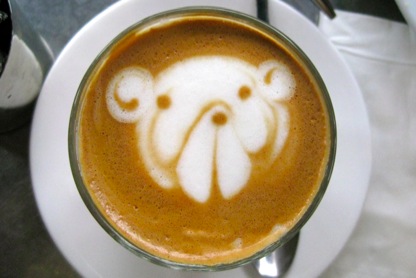 and puppies for mothers of children.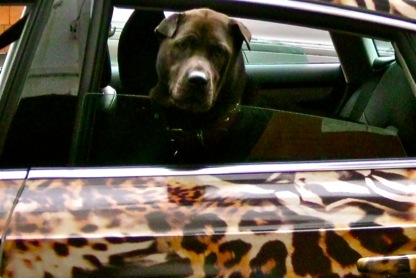 Camilla's Afri-Carrrr

The indignity of being eaten by African wildlife is showing on the face of this puppy, being chauffeured by Australian fashion designer, Camilla Franks. She's on her way to open her Beach House, a nifty, dog (husband and kid)-friendly shop where women play dress-ups with Camilla's creations; award-winning kaftans in bright designs. Can't make it to Bondi Beach? See her range, and buy online HERE. Are you wanting something more formal? Have a look at Alex Perry's designs HERE -- after all, if it weren't for him, you wouldn't be seeing these pics of Camilla's Carrrrrr.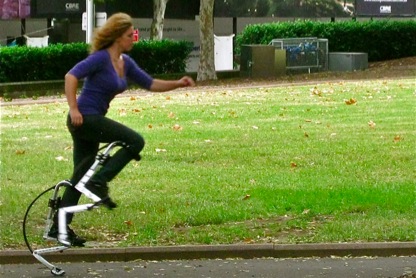 Sydney Stops For Filming

There is a film-shoot in progress n Sydney's Hyde Park today. It seems to involve some 'normal' actors walking in a world where the norm is to get around on power-stilts. Power-bocking allows the wearer / user to run up to 32 kph, jump 1.5 metres high whilst taking 2.7 metre strides. Some Aussies call them 'Kangaroo Boots', but they are more often called 'Bocks' after their German inventor.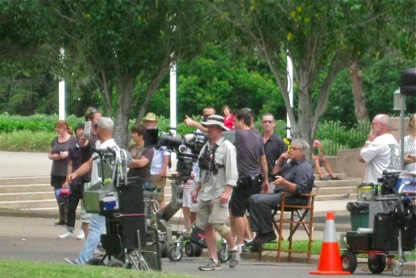 'First Positions Please...'
"Sound ... Roll Camera ... Speed ... Mark It ... ACTION!"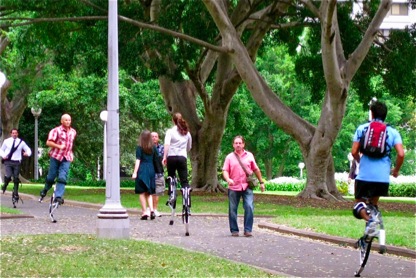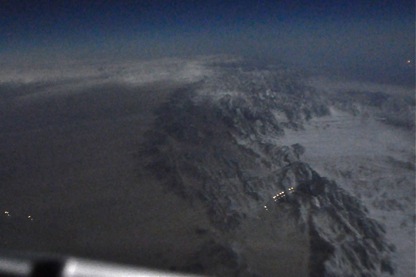 Truck Drivers On The Road Of Life

On the edge of the Plateau Of Tibet are a range of mountains, Kunlun Shan, and north of them the Taklimakan Desert. In the middle of the night, almost black to the naked eye, this high ISO rated image reveals the humanity that keeps the most populated country in the world ticking. The town of Minfeng below and the nearby highway to Yutian which looks as busy as the Hume Highway between Melbourne and Sydney on a week night.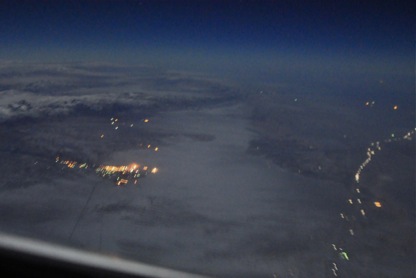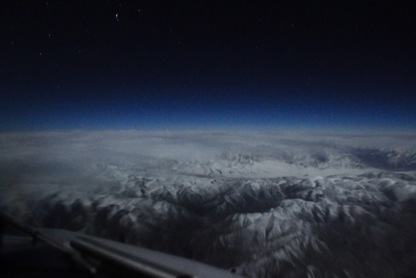 Top Of the World

Flying from China into Pakistan, the A380 struggles into a 200 Kph headwind over the Karakoram Ranges. The second highest mountain in the world: K2 is the most famous K (for Karakoram) mountain ... but K1, 3 4 5 & 6 are also found in the range - along with over 20 more of the highest mountains in the world. In this picture - taken during a full moon using 3200 ASA and a four second exposure - the blueness of planet earth is visible; but not to the naked eye. The south westerly packs the clouds on the Pakistani side of the range.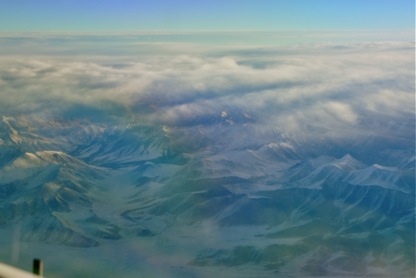 The Silk Road

Following the southern leg of the 2,000 year old Silk Road, the highest international paved road in the world, The Karakoram Highway, snakes up the middle of this valley in northern Pakistan. Still in darkness, the road is yet to see the rays of the rising sun. Known as the Friendship Highway, and alternatively as the 9th man-made wonder of the world; the road connects Pakistan and China. Work commenced in 1959 and concluded in 1986. 810 Pakistanis and 82 Chinese lost their lives during the construction. At its highest point the road crosses the Karakoram Range at 15,396 feet above sea level.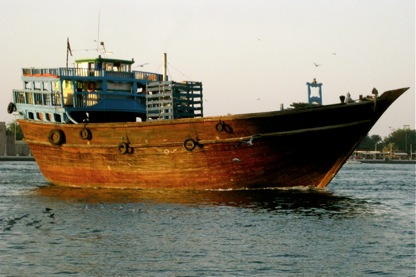 Dubai's Dhows

Since the 1830s Dubai's dhows have been plying the waters of the Gulf and the Arabian Sea, working out of the Dubai Creek ... the city's reason for being. It's always been, foremost, a trading port; despite the rumours, the Emirate does not have the oil reserves of its richer brothers. Today the dhows keep Iran supplied with everything from flat screen TVs and air conditioners to automotive spare parts and foodstuffs. It only takes a day to make the trip across the Gulf.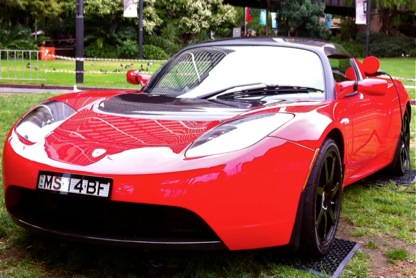 Plug Into The Future

If you win $200K next weekend, invest in the Tesla electric sports car. Like the first plasma TV screens the more people buy 'em, the cheaper they will become. With a range of 400 kms, acceleration of 4 secs to 100 kph, and top speed of 212 kph; it'll completely recharge from flat in the time it takes to go to a meeting and on to lunch. Based on Lotus running gear, the heavy 'mid engined' battery lasts for 7 years, leaving enough boot space for a set of golf clubs at the rear. They are made in the USA and you can get one HERE.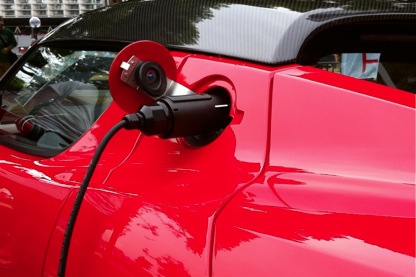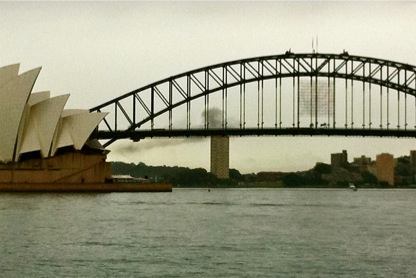 Who Burnt the Toast?

The still harbour air on a Saturday morning is suddenly dominated by black smoke issuing from Blues Point Tower. Lasting only a matter of minutes -- presumably extinguished by an automatic sprinkler system -- the sky soon cleared. My Serbian walking-partner enquired as to the smudge in the middle of the bridge itself. "That's left over from when Oprah was here," I said. "I saw that on the news the other week," he countered, referring-to the huge 'O' that dominated the central bridge skyline; "I thought Roy Orbison had come back to life!"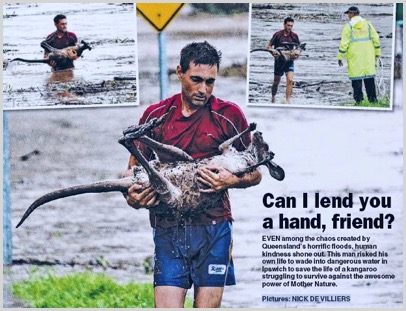 Rescuing Skippy

Nick DeVilliers photo of a man rescuing a kangaroo from the flood in Queensland may well become the news photo of the year. It was published in the Herald-Sun newspaper. Their website can be found HERE, but I prefer to get my newspaper intact each day, just like the paper version, online from PressReader.com HERE. For the same subscription price as one newspaper I get the entire world.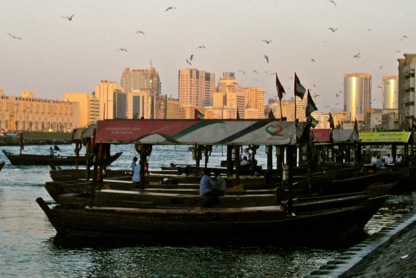 Dubai Creek

The heart of Dubai, and its reason for being, has always been the Dubai Creek. As well as a trading port for pearlers and fishermen, it also saw service as the landing strip for the Empire Airways flying boats -- delivering the Royal Mail, and passengers, as far afield as Sydney and Auckland. Today the RTA Abras shuttle passengers across the creek between Bur Dubai and Deira; and traders load modern wares, air-conditioners and fridges, bound for Iran.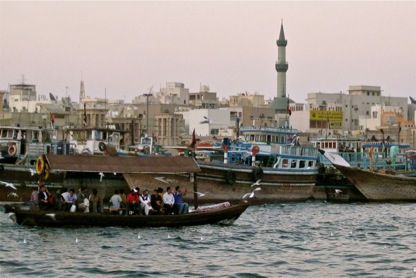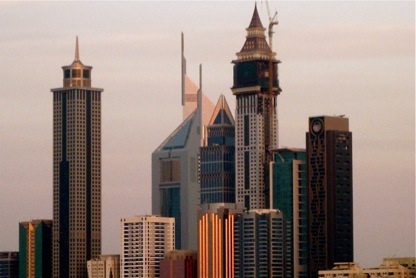 Architect's Delight

On Sheikh Zayed Road in Dubai the plethora of sky-scraping apartments, hotels and offices makes it difficult to photograph -- too close and you don't capture anything like the sheer quantity (there are over 100 in Dubai) -- too far away and you miss the detail. Here the setting-sun plays with the designs. The famous Emirates Towers furthermost away, behind Emirates Airline crew accommodation, the asparagus tip shaped U.P. Tower. Almost completed beside it is a stylised Big Ben.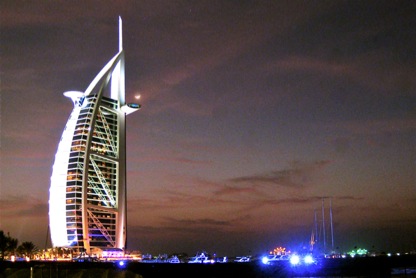 Burj Al Arab

Over shadowed by the one year-old, taller, Burj Khalifa tower, the grand Burj Al Arab hotel sits proudly on the edge of the Arabian Gulf (Persian Gulf if you are from Iran). The new moon rests atop the sea-facing restaurant.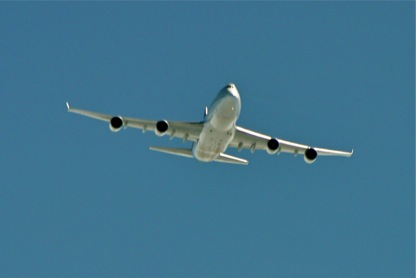 A 747 Changes Course Over Myanmar

Clive James said of the Boeing 747: "When it gets up and preens its feathers -- it's hard to believe that there are 300 people inside. It looks like there is only one guy in there ... having the time of his life!" Geoff Neate said: "If you don't stop and look when one taxis past, there's something wrong with you." At a closing speed of 1,700 kph every photographer's dream is to freeze one in full flight.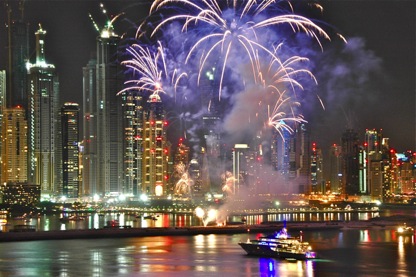 Dubai's Still Here...

Despite the urgings of the British press, Dubai is still here and is not going away. The much discussed Dubai World never went broke, no banks have gone under -- and projects are back on the rails and being completed. The Metro system was conceived, built and had delivered over three million passengers in the time Melbourne's MyKi public transport ticketing system was completed. Oh? It's not completed yet? DNATA, Dubai's airport handling company, has just purchased the massive worldwide Alpha airport catering conglomerate -- not a bad way to begin 2011.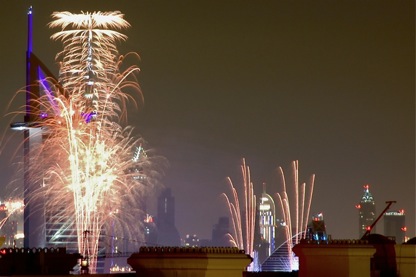 Not Going Anywhere.

These photos were taken by Cees Van Dooren from his apartment balcony on The Palm, (yes, it's up and running). Above is the Dubai Marina and below, his view of the two lined-up Burjs. Burj Al Arab and Burg Khalifa. For those thinking of a shopping holiday, this is the perfect time of year -- with overnight lows of 15-18C and tops in the mid twenties, the cooler months are all about outside dining and entertainment. The shopping festival (20th Jan-20th Feb) is not to be missed, with tax free discounts up to 75% from participating stores. In its 16th year -- 3.5 million visitors are expected to flood the city -- details HERE.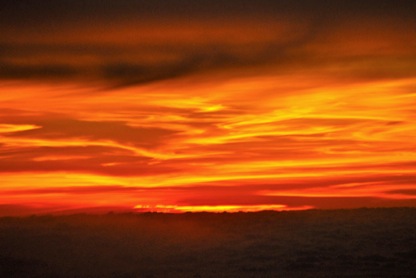 Happy New Year
Oblivious of the significance for earthlings, the sun rises on just another day.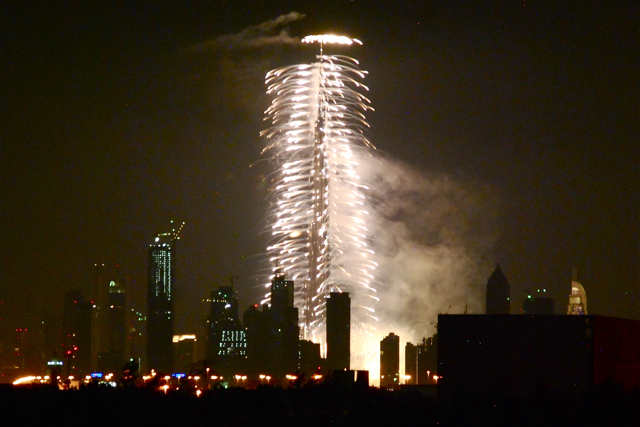 Annual Spectacular

Dubai's Burj Khalifa, the tallest building in the world, provided a massive fireworks display to show in the new year; similar to this one, taken when the building opened in January last year.




Follow the link to see last year's On Tour Pics HERE and see hundreds of images from around the world.